How to apply for Spain's (new) digital nomad visa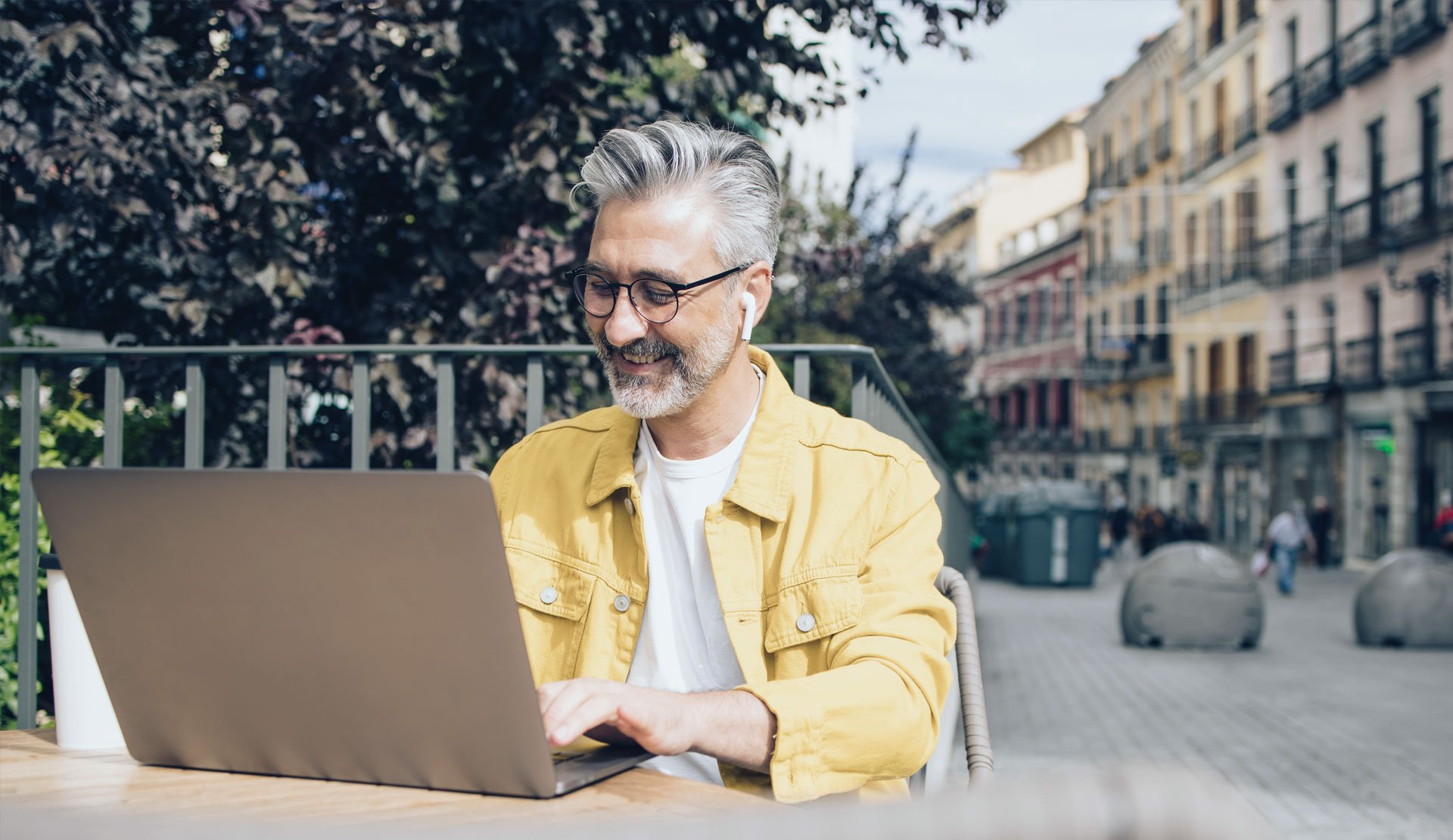 Spain currently has more foreign residents (over six million) than ever before, and there's plenty of room for more. A new remote worker visa introduced in 2023 will make it even easier for digital nomads to live and work permanently in the country. So if the idea of sharing a workspace in Barcelona or hot desking in the Canary Islands appeals, here's how to apply for your digital nomad visa.
Send money to Spain
If you're transferring your savings to a bank account in Spain, you can access bank-beating rates and fixed fees with CurrencyFair. The savings add up, especially over the five-year duration of a digital nomad visa. Surprise yourself and see.
What is the new digital nomad visa?
European Union citizens have the freedom of movement rights to live and work in Spain, providing they obtain their EU registry certificate, but for everyone else (United Kingdom citizens now included), the process for working in Spain as a freelancer was to apply for the self-employed work visa and residency permit or obtain a Golden Visa (which requires investment of at least €500,000).
That has now changed. Spain unveiled a visionary Startup Law in 2022 as part of a drive to attract more entrepreneurs. The goal is to nourish a startup economy that is already worth €46 billion. As from 2023, you can now apply for a digital nomad visa which is valid for 12 months initially, but is renewable for up to five years. It's a game changer if your income is from overseas companies, and it's already proving popular. Searches in the United States for "digital nomad visa in Spain" surged by 66% in early 2023.
How to apply for Spain's digital nomad visa
Ironically, you can't apply for the visa through a central digital portal. You have to apply through your country's local consulate or embassy, or you can also apply within Spain if you're on a three-month tourist visa. You'll need to meet the following conditions:
Must not have lived in Spain within the last five years

Your business must have been operational for at least a year

Company must be operational for at least a year, and you must have at least 3 months of employment.

Proof of qualifications (eg. degree) and experience

Evidence that work can be done remotely

Satisfy income threshold of €2,334 euros per month (as of April 2023).
Why move to Spain?
The comparatively low cost of living and pleasant climate are not the only attractions for digital nomads in Spain. There's a solid financial case too. For the first four years, freelancers can enjoy a reduced tax rate of just 15% under the digital nomad scheme.
If you want to know where to find the perfect work/life balance on the Iberian peninsula or the islands, check out our blog on the 10 best places to live in Spain.
Things to consider if you're applying for the visa
There are certain restrictions that apply with the digital nomad visa. Your income from Spanish companies is limited to 20% of your total revenue, so the digital nomad visa cannot be used to work for a Spanish business, bypassing the conventional residency requirements. Providing that you can show proof of sufficient funds, your immediate dependents and family members can join you too.
You'll also need a clean criminal record and will have to arrange your own private health insurance. It's easy to extend your Spanish visa to cover travel within the European Union, but you cannot live outside Spain for more than six months without invalidating the terms of your visa.
Alternatives to the Spanish digital nomad visa
A number of countries within the European Union offer similar digital nomad visa programs that may also be of interest, while some countries (e.g. France) are conspicuous for their reluctance to embrace remote work visas. If Spain doesn't check your boxes for language or cultural reasons, consider these countries with the best work visas:
Croatia: Valid for one year, subject to a minimum €2,300 monthly income requirement. Does not allow work for any Croatian company.
Portugal: Introduced in 2022, this popular digital nomad visa is valid for one year (extendable), with a minimum monthly income requirement of €2,836.
Greece: Valid for one year (extendable), based on a monthly income of at least €3,500.
Italy: One of the latest EU nations to introduce a digital nomad visa, Italy offers a self-employment visa for one year and the chance to enjoy a 70% tax reduction on global income by registering in the country.
Making your move permanent
After five years as a digital nomad, you can apply for permanent residency in Spain, with a path to naturalisation. This entitles you to the same freedom of movement within the European Union as other EU citizens. With settled status, you can then explore other ventures ranging from studying, setting up a business, buying property, or even retirement.
Send money to Spain
Most digital nomads start with a few months of savings in the bank to cover initial expenses. Send your money overseas with CurrencyFair and you'll get competitive exchange rates and fixed fees. It's the smart way to transfer money abroad compared to traditional banks.
This information is correct as of April 2023. This information is not to be relied on in making a decision with regard to an investment. We strongly recommend that you obtain independent financial advice before making any form of investment or significant financial transaction. This article is purely for general information purposes.