Things to know if you're moving to Vietnam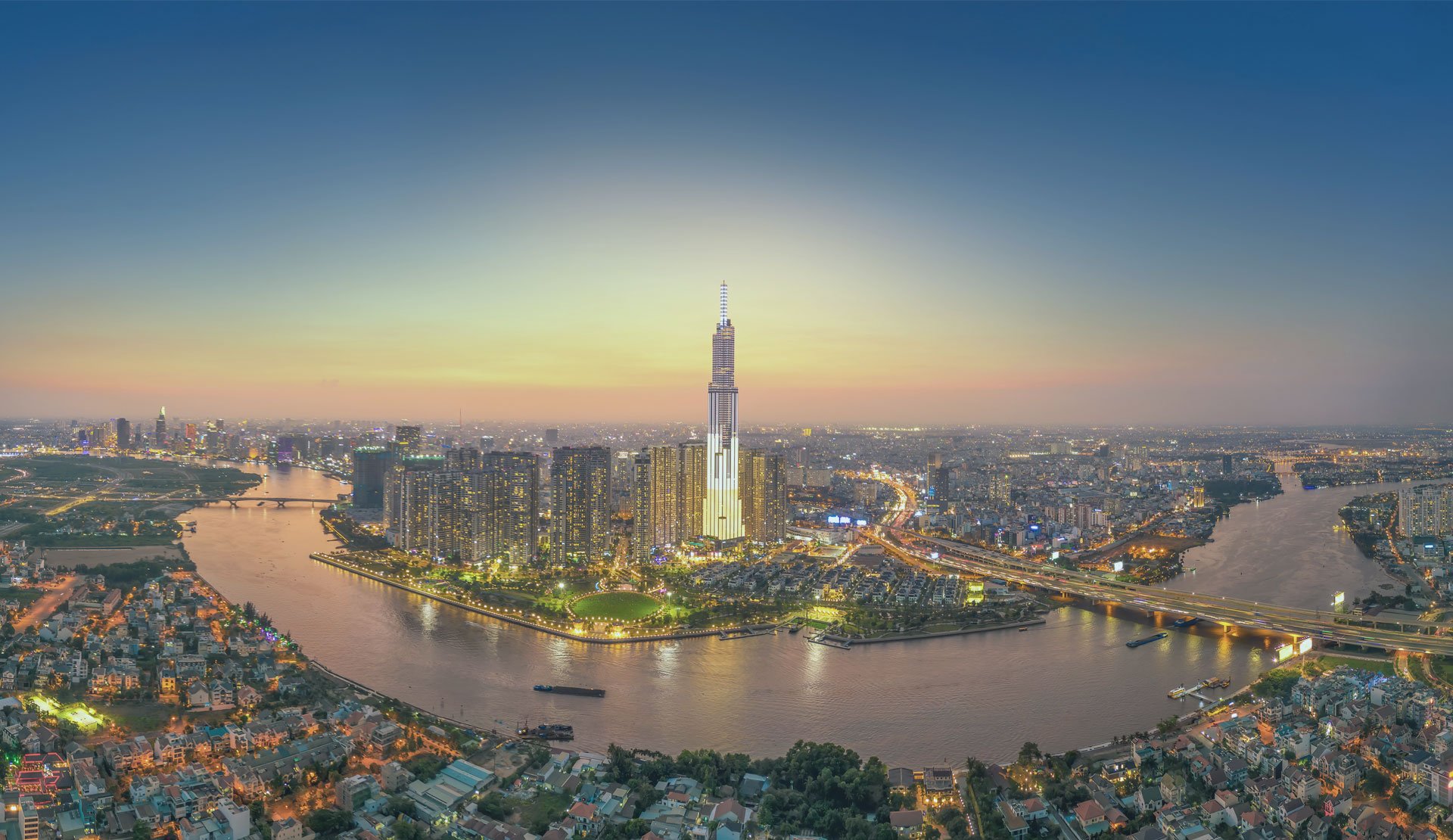 CurrencyFair now supports overseas transfers from more than 20 currencies to the Vietnamese dong. That's great news for anyone who already has a bank account in the southeast Asian republic, or anyone planning to live and work in one of the fastest-growing economies in the region. If that's you, here's what you need to know before you go.
Sending money to Vietnam
Get bank-beating rates when you send money to Vietnam with CurrencyFair. Your fees are fixed at just US $4 (or the currency equivalent) and in most cases you can enjoy a same-day transfer to your local account.
Who's already transferring money to Vietnam?
Vietnam is home to just 100,000 foreigners out of a population of 100 million, making it one of the less-trodden paths for spending a spell overseas. That looks set to change dramatically, however. Vietnam is expected to become one of the top 20 global economies by 2050 and there's an increasingly strong demand for skilled professionals.
Traditionally, foreigners in Vietnam have taken up vacancies in language teaching (often available to non-certified teachers), but the future economy needs experts in marketing, IT, finance, and real estate in particular to assist the rapidly growing property market. Since Vietnam has also established itself as a manufacturing powerhouse, you'll also find a wide range of multinationals operating nationally, the largest of which include Unilever, Nestlé and Microsoft.
Living and working in Vietnam as a foreigner: visas and work permits
Citizens of certain countries (eg. United Kingdom, United States) can enter Vietnam for up to 15 days without a visa or can apply for an e-visa online for stays of up to 30 days. A common (and legitimate) practice for extending a 30-day visa is to make a 'border run' to a neighbouring country to reset the countdown before returning, but a tourist visa does not allow the holder to work in Vietnam. The Vietnamese Immigration Department is rigorous and unwavering when it comes to applying visa regulations, so make sure you have the correct visa to enter (and exit) the country.
If you're planning on working and living in the country, you'll need to apply for a Work Visa, which must be sponsored by a Vietnamese employer. It's valid for two years (but is extendable once). You'll need to meet the following requirements:
Be over 18 and have suitable qualifications or experience (usually highly skilled or managerial)

Clean criminal record

Health certificate and private medical cover

Approval certificate from Ministry of Labor and employment contract
With your Work Permit, you can apply for a temporary (valid for one to three years) or permanent residency permit.
Key temporary residence permit requirements
Work Permit valid for at least 12 months
Written request by guarantor (e.g. employer)
After three years, it's possible to apply for permanent residency if you can show sufficient means of support or a stable income. According to the official immigration website, permanent residency is usually granted only to those who have been honoured by the Vietnamese government for their contribution to national defence or construction, scientists and experts, or spouses/dependents of Vietnamese citizens.
How to set up a bank account in Vietnam
As a legal temporary or permanent resident with at least 12 months left on your visa, you can open a local bank account in Vietnam. Choose between a local Vietnamese dong account or a foreign currency account, with a local (e.g. VietinBank, BIDV) or international (e.g. HSBC) bank.
You'll need proof of employment and address as well as a copy of your valid residency permit. For a business account, you'll need a business licence, tax returns, and a legal representative to countersign.
Bear in mind that Vietnam is very much a cash economy for now, and you may struggle to find ATMs or tap and pay terminals in stores away from the main tourist or commercial areas. You'll also find that three payment systems seem to operate - Vietnamese dong for everyday purchases, US dollar for high-ticket items, and gold for land or property.
There are no restrictions on bringing money into Vietnam from overseas, but foreign currency of more than US $5,000 or equivalent must be declared when exiting.
Where should you live in Vietnam as a foreigner?
One of the biggest perks of living in Vietnam - beyond the stunning scenery and phenomenal food - is that it's so affordable. The cost of living is 38% lower than in the United Kingdom, for example, and significantly cheaper when it comes to rent. You can live modestly, but by no means frugally, on just $1,500 a month (rent included), even if you choose the capital Hanoi in the north or the largest city, Ho Chi Minh City, in the south.
To the untrained senses, the level of noise and activity in these two cities can take some getting used to, so if you don't have to be anywhere special for work, Da Nang (the third largest city) and Nha Trang are more tranquil, and yet more affordable, options.
Historic Hoi An is another foreigner favourite, just a short drive from Da Nang, while Da Lat is where French colonialists used to escape the heat at 5,000 feet.
Of course, Vietnam is unlikely to stay so underpriced for long, especially now that foreign investors are allowed to buy land and property in the country (so long as they have a valid visa of at least three months). Nevertheless, the country remains competitive compared to other popular expat clusters in southeast Asia.
Healthcare in Vietnam
For all its charms, Vietnam is still home to more than 50 species of venomous snakes, undrinkable tap water, and local delicacies that include pufferfish and raw blood pudding. In short, an unscheduled trip to the emergency room is a possibility and additional health cover is essential.
As a foreigner, you'll be able to use Vietnam's public hospitals in an emergency, but private medical cover is a condition of applying for a work permit, so most foreigners will choose a private hospital or clinic instead. These may not be luxurious, but they tend to have multilingual staff and better facilities.
Sending money to Vietnam
Get bank-beating rates when you send money to Vietnam with CurrencyFair. Your fees are fixed at just US $4 (or the currency equivalent) and in most cases you can enjoy a same-day transfer to your local account.
This information is correct as of April 2023. This information is not to be relied on in making a decision with regard to an investment. We strongly recommend that you obtain independent financial advice before making any form of investment or significant financial transaction. This article is purely for general information purposes.