How to set up a bank account in the United Arab Emirates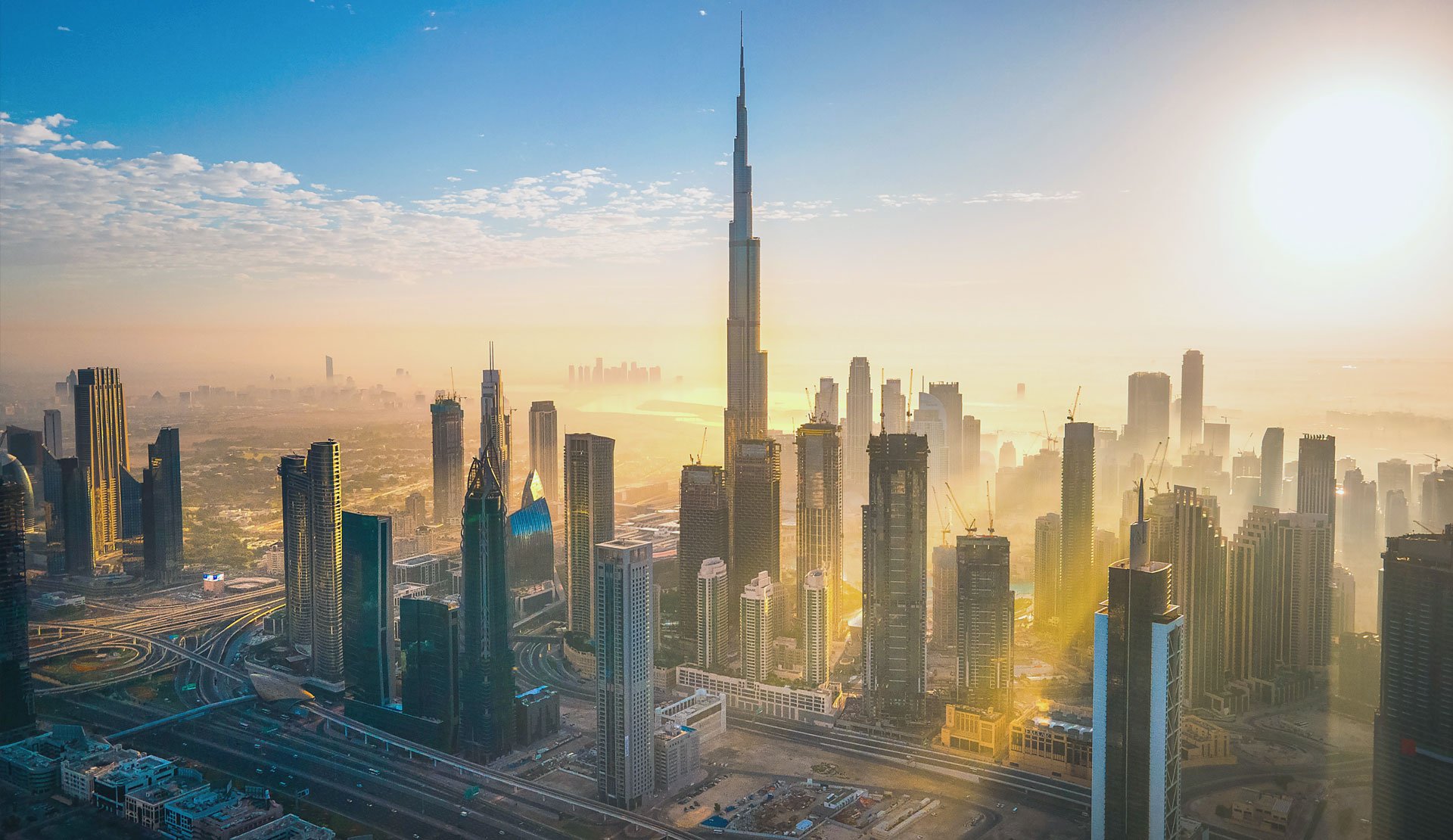 If you're living or working long-term in the United Arab Emirates, you'll find that managing your money will be a lot easier if you have a local bank account. Fortunately, foreigners are allowed to open resident and non-resident accounts in the Emirates, and should find that the process surprisingly straightforward.
Sending money abroad
Transferring money to your UAE account with CurrencyFair means you benefit from bank-beating rates and fixed fees. You can even choose your preferred exchange rate through our peer-to-peer marketplace. In some cases, you can even beat the rates you'll find on Google.
Do I need a UAE bank account?
The 40,000 American citizens settled in Dubai are just a fraction of the millions of foreigners who make up the majority of the population in the Emirates. They all need frictionless banking. Although it's perfectly possible to use your debit or credit card issued by your home bank for day-to-day purchases, the fees will quickly accumulate and the rate you'll be offered will rarely be to your advantage.
But if you want to pay utility bills or rent in the UAE, receive your monthly salary in local currency, or just hold savings in a low-tax regime, you'll need to keep more of your money in a UAE bank account.
Most foreigners will find that a standard commercial account is sufficient, but businesses will need a corporate account for managing transactions and development loans. Islamic accounts are common in the region and are open to foreigners of any faith. The key difference is that they operate according to Sharia financial rules, which prohibit charging interest.
How to open a UAE bank account
Foreigners can open a bank account, but your residency status will determine what kind of account you can open.
For a resident account, the most popular type for foreigners, you'll typically need the following:
Copy of passport
Letter of no objection from your employer or sponsor, stating your salary
Original and copy of your residency visa
Original and copy of your Emirates ID
Proof of address (eg. utility bill)
Letter of recommendation from your home bank
Most UAE banks will insist on a minimum opening balance, usually between AED 3,000 and 5,000, and a minimum monthly income.
For non-residents
If you haven't moved to the UAE yet, or your paperwork is still in process, you may be able to open a non-resident account instead. These are typically savings accounts, so you won't get a check book (still used regularly in the region) but you can get a debit card to make ATM withdrawals.
The major drawback is that non-resident accounts usually require a much higher balance of at least USD $100,000 or AED equivalent, but some banks give you the option of holding your savings in local or foreign currency. You'll need:
Copy of passport (including UAE entry stamp)
Proof of application for residency permit/ ID card
Reference from bank in country of origin and up to 6 months of statements
Resume/CV in some cases
Another obstacle to overcome is that most UAE banks require you to be present in person to open an account. However, you can appoint a local agent to act on your behalf or apply in a home branch of any international bank with branches in the UAE (such as HSBC, Barclays, Citibank and others).
Opening a business/corporate bank account
You'll need a dedicated business account if you're opening an onshore or offshore company in the UAE. Since these accounts are essentially non-resident accounts, high balance requirements also apply. The paperwork necessary is the same as the above, but you'll also need:
Copy of the passport and Emirates ID of shareholder representative and company director(s)
Proof of business address
Overview of corporate structure, business plan, contracts and references
Full set of

company incorporation documents

Disclosure of source of funds
Certain documents will need to be certified by the UAE Ministry of Foreign Affairs and all should be translated into English if you're coming from a non-English speaking country.
What are the most popular UAE banks for foreigners?
Without ranking or rating any local banks, we can share the following list of the most established Emirati banks that tend to be popular with foreigners.
| | | | | |
| --- | --- | --- | --- | --- |
| Name | Established | Coverage | Min. balance to open | Min. monthly balance |
| | 1963 | 220 branches, 927 ATMs | From AED 3,000 | AED 3,000 |
| | 1985 | 49 branches, 450+ ATMs | AED 5,000 | AED 5,000 |
| | 1975 | 90 branches | AED 3,000 | Fee applies for monthly balance less than AED 3,000 |
| | 1997 | 62 branches, 500+ ATMs | AED 3,000 | AED 5,000 |
| | 1967 | 32 branches | AED 3,000 | AED 5,000 |
| | 1976 | 21 branches | AED 3,000 | AED 3,000 |
Note: details correct as of May 2023, but subject to change. Follow links to the bank's website for full and current information.
What to know about banking in UAE
As a foreigner living in the Emirates, local banking may present its quirks, depending on your home country. European Union or United Kingdom citizens, for example, will discover that the check book is used far more widely in the UAE than at home, where contactless and card are standard.
Since 2022, stop payment orders on checks are no longer valid unless your check book is stolen or it's following a bankruptcy declaration. You'll need a police report letter to give to your bank to stop a check.
Similarly, in-person banking is still the norm in the UAE, in stark contrast to the trend in the United Kingdom, most notably, where eight out of ten local branches are expected to close in the next few years. Choose your bank wisely, since you'll want a branch you can reach easily from home or work. That said, the adoption of mobile and internet banking is progressing at a furious pace in the UAE, in character for such a high-tech society. Most of the banks we've listed above now offer online banking.
Fees add up too. Expect to pay ATM withdrawal fees and monthly account fees for some banks. ENDB, for example, offers 6 free transactions per month after which it's AED 10.50 per transaction
Women have historically been absent from the banking landscape in the UAE, but that is changing. Not only do banks such as the National Bank of Abu Dhabi offer resident accounts with no minimum opening balance or monthly salary requirement, but there are also women-only banks with female staff. ADIB, for example, already has 130,000 female customers signed up to its Dana service.
Sending money abroad
Transferring money to your UAE account with CurrencyFair means you benefit from bank-beating rates and fixed fees. You can even choose your preferred exchange rate through our peer-to-peer marketplace. In some cases, you can even beat the rates you'll find on Google.
This information is correct as of May 2023. This information is not to be relied on in making a decision with regard to an investment. We strongly recommend that you obtain independent financial advice before making any form of investment or significant financial transaction. This article is purely for general information purposes