#CommunityStory: Employment in a borderless world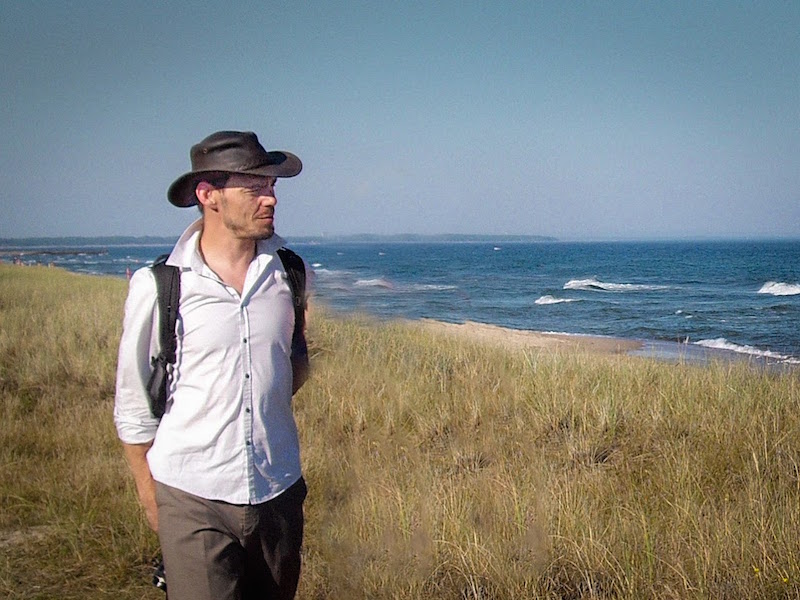 Opportunities for a digital nomad
Samuel Drayton is the perfect example of a digital nomad - a highly skilled individual who is using the advantages of technology to avail of the best employment opportunities in a borderless world.
Working for a Swedish multinational
After years of building his engineering career and experience in several international firms, in 2017 Samuel was offered a position with a Swedish multinational. After happily accepting, Samuel initially worked from his home in the UK, commuting to Sweden as required. It was only at the end of his first month of employment that he encountered issues around transferring his salary from Sweden to the UK.
Samuel was getting paid in Krona not Sterling. A simple solution for this was to exchange his Swedish Krona to Sterling and transfer it to the UK.
However, when Samuel made his first SEK transfer using his English bank, he was shocked by the final Sterling figure he received.
"It was like being put over a barrel", he recalls. "The fees hidden in the poor exchange rate and the excessive bank charges really ate into the amount I was sending back to the UK."
After this initial disappointing experience with his English bank, he knew there had to be a more transparent and fair way to send his SEK earnings into his UK bank account.
As a "solutions architect", Samuel is interested in "what is possible and what could be."
It was this natural curiosity that led him to investigate money transfer providers as an alternative to his Swedish bank.
Path to CurrencyFair
For Samuel, even finding the right currency exchange provider that could handle his needs proved to have its own setbacks. Initially, Samuel signed up with a different money transfer provider. However, when he had a problem, they failed to deliver a solution. A simple request to reverse the currency direction in his account was met with a direct "No" from their customer service team.
To Samuel, this felt quite old-fashioned, a callback to the traditional methods of transferring money overseas.
Samuel's day-to-day focus is engineering smart solutions. He knew there had to be a company that could facilitate his currency needs with great exchange rates, but crucially offered a great customer experience with a support team that could help him when needed.
As Samuel describes it, he was looking for a service that "delivers solutions for a modern life."
What makes CurrencyFair different to other providers?
Samuel spends his day asking questions to find out what is possible. Prior to using CurrencyFair, he wanted to know all the information on how we exchange SEK to GBP. And when he tested CurrencyFair responses to queries in our blog and support centre, he appreciated our ability to answer honestly and fairly.
For example, when Samuel wondered, "How much will it cost me to transfer my Sterling to the UK once exchanged?", he could see our fees clearly outlined in a dedicated fees and charges page. Or looking at our user stories, he could see customers in a similar situation to him who had trusted CurrencyFair to transfer their savings abroad.
Finally, by inspecting our money comparison guide he was able to appreciate our transparency against our competitors. For Samuel, we were ahead of the competition in the areas that mattered to him - transparent low fees and being easy to use.
With his questions answered, Samuel signed up and completed his first transfer of Swedish Krona to Sterling in the UK. Samuel admits, he was "still apprehensive" despite having used a currency exchange provider before. After this initial test transfer, he was really satisfied that his research had led him to using CurrencyFair.
Now, by availing of our rates and low transfer fees, he has managed to save over £1000 or "enough to cover the cost of tiling my bathroom."
Advice on working abroad
Setting up your bank accounts and method of payment is only one item in a long list of things to do when you move to a new country with work.
Samuel shared with us these tips to help anyone moving to a new country assimilate the culture.
Learn the language through apps like DuoLingo to give you a kick-start.

When trying to connect with new people and make friends, "have something to talk with them about" or as Samuel says; "make the effort". Immersion in local or domestic news means you have insights into relevant current events.

Finally - set challenges for yourself. From looking up simple phrases to get the bus from your home to work. For Samuel, it was visiting houses for sale in Sweden and asking questions about them in Swedish with the agent (even though they offered to take it in English) - setting personal challenges is important.
Relocating to Sweden in 2018
As his new position in Sweden has been such a success, Samuel is now in the midst of packing up his life in the UK to move permanently with his family of three to Malmo.
With his move well underway, Samuel will need to exchange his Sterling savings to Swedish Krona and transfer them to his Swedish bank account when the time comes. He knows "for this big life transaction like buying a home, it makes sense to use CurrencyFair".
For anyone thinking of using CurrencyFair, Samuel has this piece of advice,
"there is a lost opportunity when you decide to use your bank or other providers instead of CurrencyFair."
As he believes your earnings are, "better in your pocket than the banks."
We are delighted to have been part of the process of helping Samuel with his "big life decisions" and wish him the best of luck and continued success for him and his family in their new life in Sweden.
Samuel has not received a gratuity in return for this interview.