International money transfer business accounts: options in Australia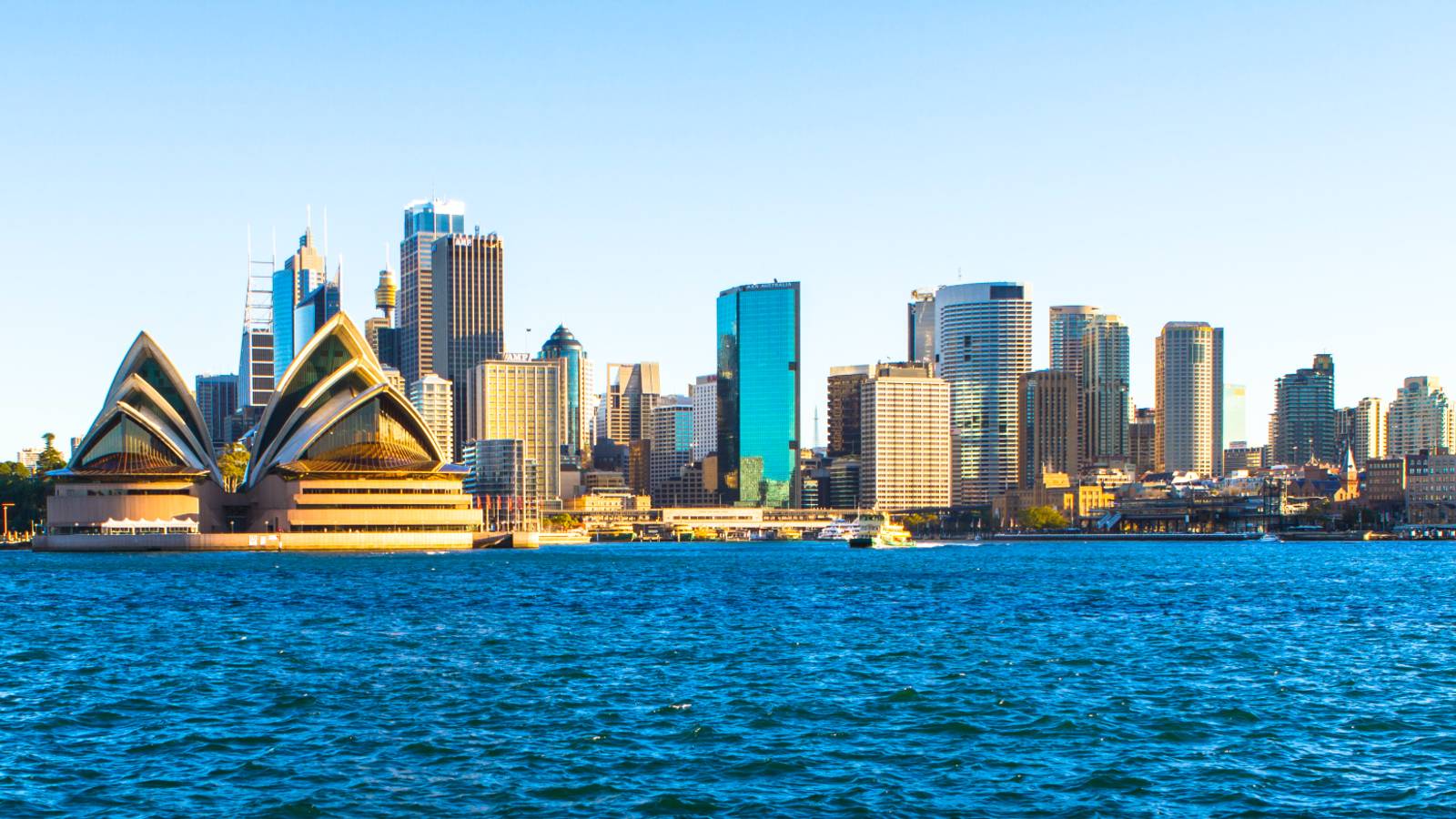 If your business needs to send money abroad from Australia, it's worth reviewing your options for international money transfer companies.
You could send money abroad with your bank, or use Australia Post's international money transfer service, but these options are rarely the cheapest.
Cost isn't the only factor; money transfer companies will often have specialised business accounts with features and integrations that make handling overseas payments easier. They can also be even faster, depending on your bank's international money transfer handling time.
When you need to pay overseas suppliers or employees or receive international payments, there are additional services available to streamline operations and boost your bottom line.
How much does it cost to send money abroad from Australia?
The cost of your transfer will vary depending on the method you choose, the country you send it to, and whether you need to exchange currency in the process.
For some context on why the costs differ between service providers, it's worth knowing about the mid-market rate. This is the rate that banks and other transfer providers can buy currency at based on the large quantities they buy.
Money transfer companies operate by charging an additional margin to the mid-market exchange rate, transfer fees, or a combination of both. For a more detailed look at sending money abroad and what impacts those costs, check out: Sending money abroad: a guide to international money transfers.
CurrencyFair offers an online cross-border payment and foreign exchange service in over 20 currencies and 150 countries. You can access great exchange rates in Australia from any device, at any time, and see the final amount your exchange will cost upfront using CurrencyFair's currency calculator.
With world-class customer service and a 4.6/5 rating from over 5,600 customer reviews on TrustPilot, CurrencyFair is a safe, reliable way to send money abroad. And with exchange rates up to eight times cheaper than a traditional money transfer provider, you can save on your overseas transfers with a CurrencyFair business account.
Money transfer companies with business accounts available in Australia:
Instarem
Founded in 2014, Instarem is a cross-border payments company headquartered in Singapore. Instarem business accounts are available for small to medium-sized businesses registered in, and with a physical presence within, several regions including Australia.
Instarem's business account holders can only send payments to individuals – it doesn't facilitate B2B payments — and only for transfers that originate in the US.
The fees for an international money transfer with an Instarem business account vary depending on whether you need to send USD or exchange into the recipient currency. Instarem charges US$15 to send USD to USD abroad, or US$20 for transactions of US$5,000 or above. To convert USD to local currency, Instatem's fees vary from 0.3% to 1.0%.
Currencies Direct
Currencies Direct, formed in 1996, facilitates incoming and outgoing payments to 120 countries and 40 currencies. Business account customers can open accounts to collect sales made in the USA, UK, France, Germany, Spain, Italy, and Japan.
When comparing international money transfer providers, their exchange rates may be one of the first things you consider as this will directly impact the cost of sending money abroad. While its FX conversion rates aren't instantly available on its website, Currencies Direct does offer to send you a quote for its conversion rate if you provide your contact information.
Its business account facilitates multi-currency accounts, rate alerts, and the option to upload files from your accounting software for batch payments. Currencies Direct offers risk management solutions and financial guidance for its business account customers.
There's a 0.1% fee applied to all funds collected in your Currencies Direct account. Its exchange rate isn't available up front on its website, rather, you need to confirm the rate you'll exchange at with one of its staff over the phone or online when you book your transfer.
Currency Solutions
Currency Solutions was formed in 2003 and is headquartered in London. It offers FX solutions, risk management, cross-border payments, and an online trading platform for its business account customers. It supports 34 currencies, although not all of these are available on its online platform.
Its exchange rates aren't available on its website, once you have opened an online account you must contact them with the currencies you want to exchange and receive your quote that way.
With regard to transfer fees for business accounts, Currency Solutions state that "There are no fees for business transfers made online or over the telephone" but also that they may charge "a minimum transfer fee of £10.00 depending on the agreed fee structure for a number of business payments". You have to speak to a member of the Currency Solutions team to be informed of the fees applicable to your account.
Moneycorp
Moneycorp was founded in 1979 and is headquartered in London. It facilitates trades in 33 currencies online and 120 for transfers handled over the phone.
It offers foreign exchange solutions like online multi-currency accounts, spot contracts, international payments, and risk management for business account holders.
Regarding moneycorp's fees and exchange rate markup, it charges £15 to make international payments by phone, and £5 - £9 for payments that use its online platform. However, its exchange rate isn't available on its website — the rates displayed are the mid-market rate, and indicative only.
OFX
OFX is a money transfer service founded in Australia in 1998. It has offices in Australia, Ireland, the UK, Canada, the US, New Zealand, Hong Kong, and Singapore. It offers international transfers in 55 currencies, to over 190 countries.
Its business account customers can access multi-currency accounts and an integration with Xero, a cloud-based accounting software platform, that invoices in foreign currencies and synchronises transactions.
You have to create an account and log in to see the exchange rates offered by OFX; the rates displayed on its website are the mid-market rate to be used as a reference point.
TorFX
TorXF is headquartered in the UK and was founded in 2004. Azibo Group, a private investment company that also owns Currencies Direct, owns it.
It offers online transfers up to £100,000, and business account customers can access spot contracts, forward contracts, market orders and market insights from a dedicated account manager.
Its exchange rates aren't available on its website, but you can request a quote by entering your business and contact details or call them for the information.
TransferMate
Established in 2010, TransferMate is part of the global financial services company TaxBack Group. TransferMate is a B2B-payments technology company, and its offerings include payments, foreign exchange, global accounts and receivables. Business account customers can hold, receive, and pay in 30 currencies.
Its business account features include the ability to book live FX rates. And the option for bulk payments that allows business customers to make up to 10,000 payments at one time. The rate calculator on its website shows the mid-market rate for informational purposes only; to find out its actual exchange rate you have to contact its team.
Western Union
Western Union is one of the largest remittance companies in the world, with over 500,000 agent locations. Its exchange rate changes depending on the delivery and payment method you choose. Its fees vary depending on a range of factors, such as ​​the destination country you're sending to, the way you pay for your transfer, and the way you want your recipient to get the money.
With Western Union Business Solutions, it offers a variety of FX risk management and hedging options and a digital payments platform that facilitates payments to over 200 countries and territories and more than 130 currencies. Business customers can also avail of accounts payable and invoice integration as well as mass payments.
Western Union Business Solutions FX rate calculator only displays the mid-market rate and doesn't account for "the spreads, handling fees, and other charges" associated with using Western Union for overseas money transfers.
Wise
Wise is a money transfer provider headquartered in London. Depending on how quickly you need the funds to reach the recipient, you can opt for different tiers of transfer speed with different costs. A Wise business account offers international payments and the ability to pay invoices, buy inventory, and handle payroll in 24 currencies (with more currencies available with some limitations).
Its business account features include an integration with accounting tools such as Xero, batch payments, an API to automate payments and workflows, and monthly statements. It doesn't currently offer FX hedging options.
The fees for a Wise business account in Australia are available on its website and vary depending on the currency and transaction type.
WorldFirst
WorldFirst, founded in 2004, offers international payments in 68 currencies.
Its business accounts include spot contracts, forward contracts, firm orders, and a Xero integration. It also provides mid-market analysis updates, international payments online, by email or over the phone, and a bulk payments facility.
It charges an AU$20 fee for payments less than AU$2,000 and an AU$10 fee for payments between AU$2,000 and AU$9,999. WorldFirst's FX calculator only displays the mid-market rate. You must create an account or contact it to check the actual rate and fees.
CurrencyFair
Founded in 2009, CurrencyFair has offices in Australia, the United Kingdom, Singapore, Hong Kong, and Ireland.
With a CurrencyFair business account, you can access competitive FX rates, low-cost international transfers, and 24-hour customer support Monday through Friday, with reduced hours on weekends.
CurrencyFair's business account customers can exchange over 20 currencies and send and receive international money transfers to and from over 150 countries. You can also set up multi-user access with custom permissions and two-person approval to handle the scaling FX needs of a growing company.
The CurrencyFair platform lets your business trade in two ways; exchange currencies immediately or set the exchange rate you want, wait for your trade to be matched and get a better rate using the CurrencyFair Marketplace. CurrencyFair also offers an integration with Xero, an online accounting software, to easily reconcile payments.
The exchange calculator, available on the CurrencyFair website without having to set up an account, shows you the actual exchange rate available to customers, not just the mid-market rate with a hidden mark-up. It also includes its transfer fee of €3 (or its currency equivalent), which stays the same no matter how much you exchange.
This information is correct as of June 2022. This information is not to be relied on in making a decision with regard to an investment. We strongly recommend that you obtain independent financial advice before making any form of investment or significant financial transaction. This article is purely for general information purposes. Photo by Photoholgic on Unsplash.