How we're supporting Irish businesses during COVID-19 uncertainty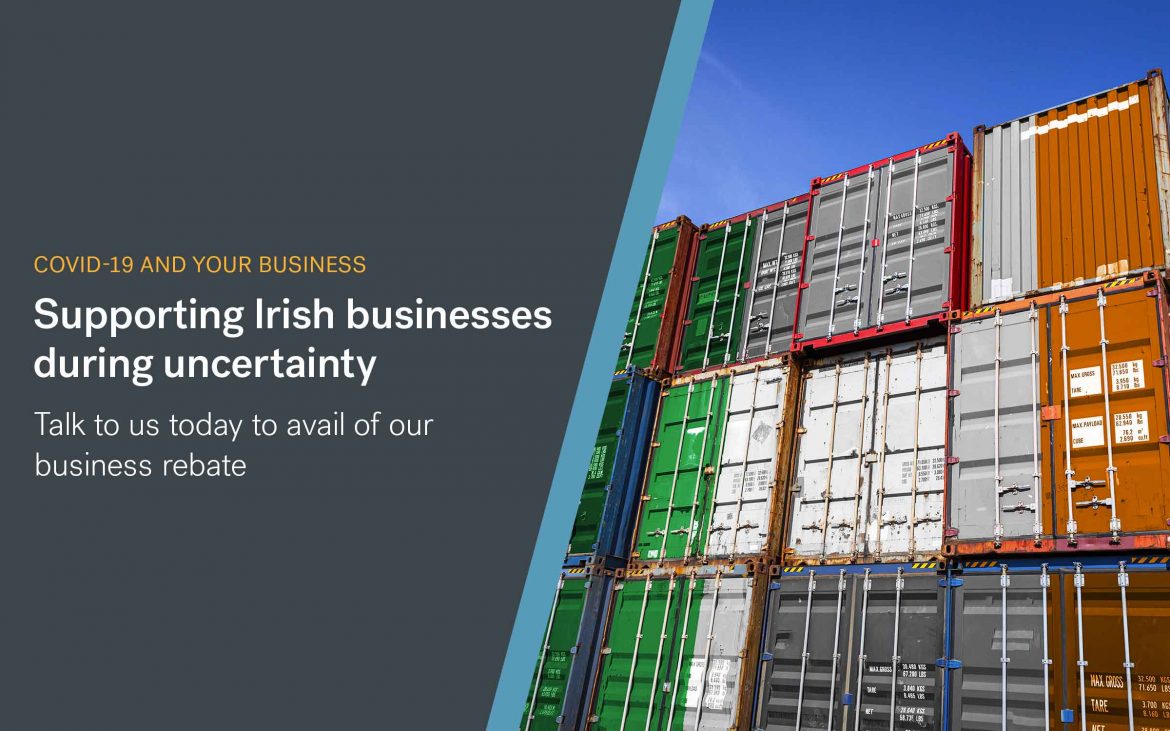 As concerns over COVID-19 continue to grow, businesses are watching news headlines to understand how this will affect their company, their employees and their loved ones.

In light of these challenging trading conditions and to support SMEs in Ireland, we are extending a currency exchange support in the form of a rebate to help businesses trading internationally during this period of uncertainty.
Any existing CurrencyFair business account that trades before 30 June 2020 or a new Irish business account that signs up by the 30 April 2020 and trades before 30 June 2020, qualifies for a 15% rebate*
This means existing and new business customers can expect a rebate of 15% on the charges that are applied to their matched trades.
Our team hopes this measure can provide relief to businesses as they adjust and adapt in these challenging times.

A message from our CEO Paul Byrne:
"As an internationally trading business, CurrencyFair faces the same challenges that our customers do in uncertain times. We have team members, customers and business partners in Asia, Europe and beyond. We know what the impact is and we are experiencing it also, which is why we are extending a cost-reduction support to our customers. It won't solve everything but for those businesses still trading and paying overseas employees and suppliers, we hope it helps takes some of the pressure off their cash-flow."
If you have any questions about our COVID-19 business support measure, we welcome customers to contact our business experience team on business@currencyfair.com


You can also request a callback here
Terms and conditions:
This offer is only valid for businesses registered in Ireland

To qualify for the 15% rebate, on the charges applied to matched trades, you must be either a verified existing customer or a new customer who registers an account with CurrencyFair before 30 April 2020, 23:59 (GMT+1).

CurrencyFair charges a margin on top of the interbank rate for your exchange. 15% of these charges will be rebated to your qualifying business account within two business days of completing the trade (or trades).

Qualifying trades must be made before June 30th, 2020 23:59 (GMT+1).

Our standard fee to transfer out still applies. A rebate will not be applied to the fee to transfer out or any fees associated with a CurrencyFair trade.

All qualifying rebates will be refunded in Euro. To note that for AU Business customers the rebates are made in AUD.

This rebate cannot be used in conjunction with any existing promotion available to new customers.

CurrencyFair reserves the right to amend or revoke this support initiative at any time.

CurrencyFair general terms and conditions apply.