CurrencyFair personal account customers with bank accounts in the United Kingdom can now access "Open Banking"to deposit pound sterling (GBP) into their CurrencyFair accounts.

This means faster deposits, less time entering details and references, and an all-around smoother transfer process for you. UK customers will be able to use this service on the CurrencyFair web app from today, with the mobile experience coming soon. We'll cover everything you need to know about what's changed below.

Or, log in to your account to see it in action for yourself.
What is an Open Banking payment?
Open Banking helps you move and manage money faster and easier by letting you authorise your bank to share payment information with third parties, like CurrencyFair.

This means you'll be able to make a GBP deposit into your CurrencyFair account by logging into your banking portal from the CurrencyFair app and instructing a transfer to be made. It gives you greater control over your data and allows you to authenticate payments securely and, in most cases, almost instantaneously.

Currently, only the nine largest banks and building societies in the UK are required to make your data available, with your consent, through Open Banking. However, many other smaller banks and building societies have already opted in.

If you're curious about the details of it, this covers what Open Banking is in more depth.
What are the benefits of Open Banking?
Simplicity - it removes the need to manually set up a payee and to add a transfer reference.

Speed - it takes just two minutes to instruct the transfer. Once it's successfully authorised, the funds for the deposit will be on the way to us and generally arrive within minutes.

Security - this end-to-end process is encrypted, meaning your bank account details will never be shared with CurrencyFair.
How do I use Open Banking with CurrencyFair?
From your CurrencyFair account, select "New Transaction"then either "Top Up"or "Send Money".

Enter the amount you want to send to CurrencyFair, and choose GBP as the currency that you intend to send.

You will then be shown the deposit methods available, one of which is to "Authorise the transfer directly from your bank account". This option uses Open Banking and is the easiest and fastest way to deposit GBP into your CurrencyFair account.

If you choose to authorise the transfer directly from your bank account, we'll show you a list of all the available UK banks that allow an Open Banking payment. Select your bank from the list. If your bank isn't on the list then you can send your GBP to CurrencyFair using a bank transfer.

We'll bring you to your bank's online banking, where you can securely log in and authorise the transfer. You may need to enter additional security details, like two-factor authentication - this will depend on the security features your bank uses.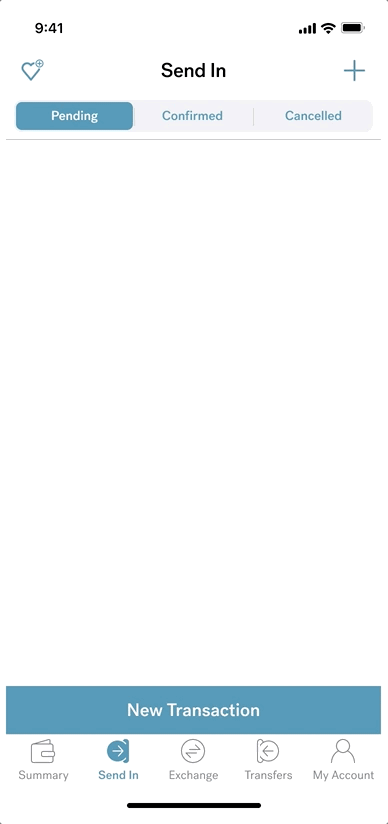 Can I transfer money from any bank in the UK?
​​Most UK banks are signed up to Open Banking, and so can be used to quickly transfer money into CurrencyFair, but some smaller banks aren't. A list of all UK banks signed up for Open Banking is available here.

Photo by Max van den Oetelaar on Unsplash.