When you need to send money abroad or pay for something outside of your resident country, the best international money transfer option will be the one that gives you the best balance between the strongest exchange rate, lowest fees and optimal transfer time. Whether you need to send money to family abroad or transfer your savings to move overseas, choosing the right provider can save you money and time.

You can pay with debit or credit cards, which tend to be more expensive than other options, use a money transfer service or use your bank or building society. The latter tends to have unfavourable exchange rates and is also rarely the fastest choice. This blog post will explain the options available for sending money abroad and the factors that impact the costs of international money transfers.

Before we get into the details, it's important to note that banks and money transfer companies operate by charging an additional margin to the mid-market exchange rate (which we'll explain in detail below), transfer fees or a combination of both. Typically, banks add a margin of between 3% and 6% on top of the mid-market rate to make their profits. CurrencyFair, on the other hand, charges an average margin of 0.45%. You can access fast, secure money transfers and send money abroad at better exchange rates, with no hidden fees, with a CurrencyFair account.

Contents: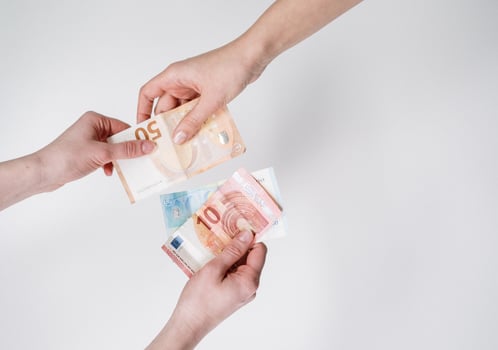 What is an international money transfer?
An international money transfer is an electronic transfer of funds from one person or entity to another. It is administered by numerous banking and money transfer services around the world and is used to send money abroad, in a specific currency and amount, to a friend, relative, or company overseas. It may or may not include the exchange of physical currency, for example, if the recipient is collecting the money in cash.

This is not to be confused with a wire transfer, in which no physical currency changes hands. A wire transfer is an electronic transfer of funds facilitated by your bank or currency exchange provider from your account to your recipient's account using an electronic payment network.

For both options, if a currency exchange is also taking place, it's subject to an exchange rate that fluctuates every day and is calculated at the time of the transfer.
What are international money transfers used for?
The world is becoming increasingly global. People move abroad short and long-term for work or education and relocate for adventure or a better quality of life. Savvy investors buy shares or property internationally to take advantage of favourable exchange rates and differing economic conditions. There are numerous reasons someone might want to send money abroad, the following list is just some of the most common: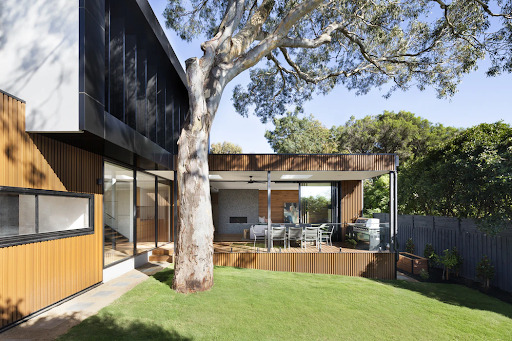 To buy overseas property
Thanks to the Covid-19 pandemic, remote work and the opportunity to work from anywhere mean people may not be tied to one place for their jobs. A place of your own abroad isn't just attractive as a remote work base or holiday home for those lucky enough to afford one, it also offers the opportunity for passive income as a rental property. For more information on buying and renting property abroad, you can explore all of our blog posts on the subject here. You can also avoid hefty markups on exchange rates when buying and selling overseas real estate with a CurrencyFair account. Learn more here.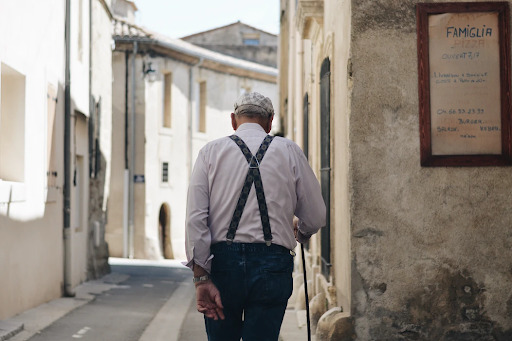 To receive an overseas pension
For people that retire abroad, personal, workplace and even state pensions can be paid to them wherever they are. However, some providers may only pay into the original resident bank account. To transfer that money overseas, those funds could be lessened with poor exchange rates, fluctuations in local currencies and high transfer fees. With CurrencyFair, customers avoid hidden currency exchange fees when transferring a pension overseas. Learn more here.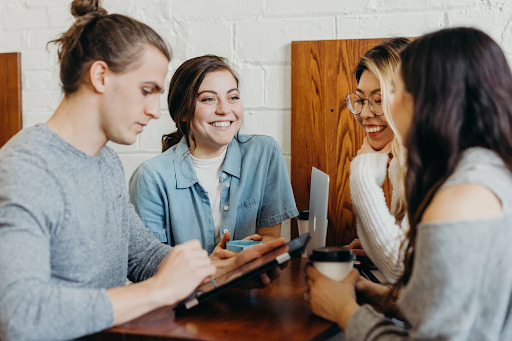 To pay overseas tuition fees
Studying overseas allows students to graduate with global experience in their field, see more of the world and connect with peers from a diverse range of backgrounds. It may also require an international money transfer to pay tuition fees. As well as tuition fees, students studying abroad may need a way to receive money from family members overseas to help fund day-to-day expenses. For students studying abroad, CurrencyFair has low margin FX rates and an experienced multilingual customer support team, capable of providing help in a range of languages. Learn more here about how CurrencyFair can help you pay overseas tuition fees.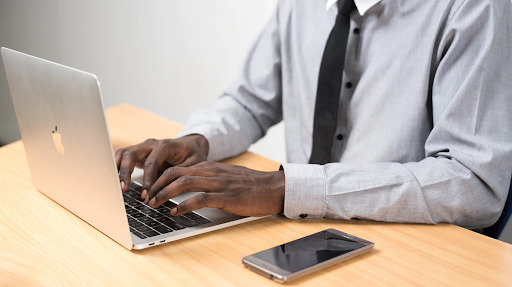 To pay overseas tax
Each country has its own definition of tax residency, which means that the country where you are resident for tax purposes can usually tax your total worldwide income, including wages, pensions, income from rental properties and capital gains from the disposal of assets sales. In some cases, you could be considered a tax resident in two counties at the same time and be required to pay taxes in both, although this can be mitigated with certain exemptions. Learn here how you can save on conversion fees with CurrencyFair when filling in your tax return and paying foreign tax in another currency, wherever you are in the world.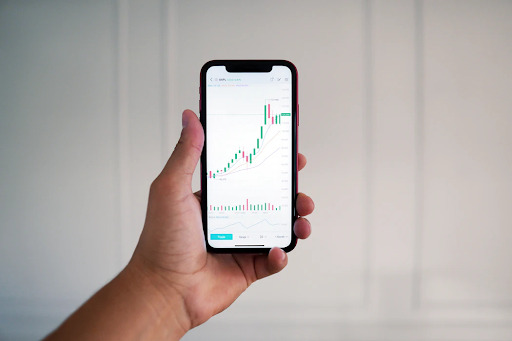 To receive proceeds from selling shares
Investors who have moved countries, hold shares in a company that was taken over by a foreign firm, or work for an international company that trades shares on a foreign market, may need to convert the proceeds of the sale of those shares into another currency. This requires an international money transfer, and CurrencyFair's competitive exchange rates and flat-rate fee means more savings for customers exchanging money earned from the sale of vested shares in a foreign currency. Learn more here.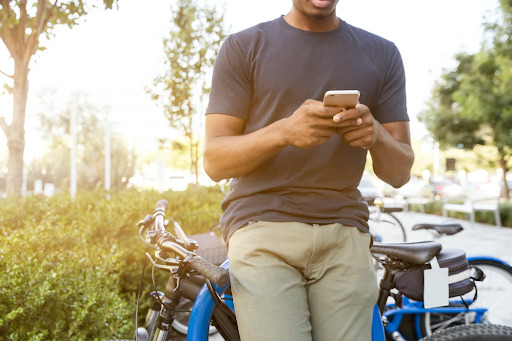 To transfer money overseas to friends or family
For those that are living and working abroad, sending money home to family members or friends can be a regular occurrence. Frequent overseas transfers can add up with hidden transfer fees or marked-up exchange rates, but CurrencyFair's competitive rates and flat fee of €3 (or currency equivalent) offers bigger savings on overseas money transfers. Learn more here.
What are my options for international money transfers?
When it comes to sending money abroad, there are several options available to you.
Banks
Banks offer bank-to-bank international money transfers, allowing you to instruct your bank to send money directly into your recipient's bank account without the need for a third party. Depending on your bank and preference, this may be done in person or using internet or mobile banking. Generally, you'll need to know the address of the receiving bank, the account name, the recipient's account details and the receiving bank's SWIFT code (an international bank identification system). They're a good option if you want the convenience of immediately sending money from your existing bank account when you need to transfer money abroad, however, they're rarely the cheapest option.

First, banks tend to charge a larger up-front service fee to cover the cost of the transaction. They also tend to disguise fees in their mark-ups to the mid-market exchange rate. As mentioned above, banks typically add a margin of between 3% and 6% on top of the mid-market rate. Rates change and may vary depending upon your bank. CurrencyFair, on the other hand, charges an average margin of 0.45% and our fee is always €3 or the currency equivalent.
Debit and credit cards
As you probably already know, debit cards allow you to withdraw money from funds you already have in your account, while credit cards allow you to borrow money from the card issuer up to a certain amount, to be paid back with interest. To use them to send money abroad, you will need to use a money transfer provider or bank to initiate the transfer, and you'll need to know the card number, expiry date and security number to make the transfer, as well as the recipient's details.

Most debit cards have a daily spending limit, so if you're planning to use them to transfer large amounts of money abroad, be aware that you may have to break it into several transactions. It's also advisable to research the fees you and your recipient are likely to incur, as debit cards tend to have higher international transfer fees.
Online money transfer providers
Money transfer providers tend to be cheaper than traditional banks to send money abroad. This is, in part, because their overheads are cheaper, they provide more specialised services and their business models operate differently to make their profits. For you, this means lower transfer fees and a better exchange rate on your overseas money transfers. CurrencyFair offers an exchange rate that is usually as close as 0.45% to the mid-market rate.
With CurrencyFair you have two options for sending money abroad:
1) Send now
Once you've signed up for a CurrencyFair account, you can transfer funds into your account to quickly and safely send money abroad. When you choose "Send Money", we will exchange your funds as soon as we receive them at the best rate currently available on our system - on average 0.45% of the mid-market rate. Once it's exchanged, we transfer it out to your nominated recipient without delay. You can also choose to "Top Up" your CurrencyFair account to ensure you have funds ready to be exchanged when you need to send an exact amount.

You can always check our live rates at any time on our currency calculator. This is the rate available for an exchange that happens immediately. With CurrencyFair, you can choose a rate that is even better than our live rate (see below) and still have a good chance of getting matched, meaning you can save even more money.
2) Choose your own rate on CurrencyFair's Marketplace
The CurrencyFair Marketplace gives you the chance to get a better FX rate for your currency exchange by setting your own rate and waiting for it to get matched by someone looking to exchange their currency for yours.

You're not guaranteed to get the rate you want, but if you can afford to wait for the match you give yourself the best chance of exchanging your money at a better rate. Learn more about the CurrencyFair Marketplace here.

How do I send an international money transfer?
Register

Once you have decided which service to use to send money abroad, you will need to register an account with that provider. With CurrencyFair, you have the option to create either a personal or a business account. Go to our homepage and select the "Sign Up" button in the top right corner of the page. Enter your email address and choose a password, which must contain at least eight characters. You can alternatively register using your Facebook account. You will receive a welcome email with important info, such as your CurrencyFair ID number.
Provide your identifying details

No matter which service you choose, you'll be asked to provide some details about yourself to send money abroad. This is a legal requirement due to anti-money laundering financial regulations. At CurrencyFair, for example, we ask for your name, date of birth, country of residence and nationality. As a regulated company, we're obliged to obtain this information and keep it up to date. To speed up the process, we first use electronic checks to try and verify your identity. If your account is successfully activated with electronic checks, you'll be greeted with an identity verified message immediately. If verification using electronic checks has not been possible, then you'll be required to upload some documents to help us verify your identity and address.
Once you've uploaded the required documents, our customer experience team will review your account within one business day. When your documents have been approved you'll receive an email from us confirming your account has been activated. You are then ready to start exchanging money with CurrencyFair using either of the options outlined above. Sign up for a CurrencyFair account for safe, reliable money transfers now.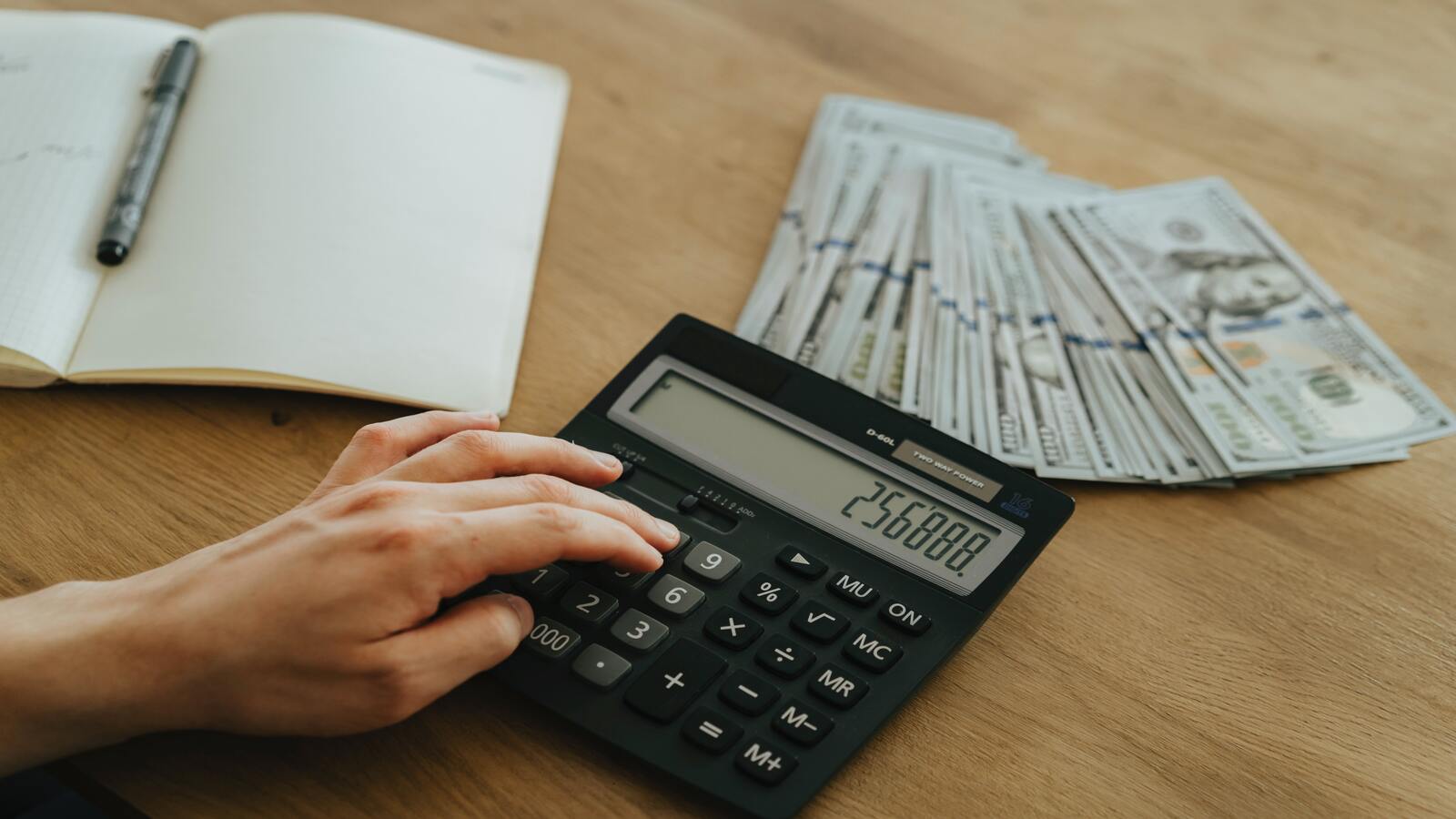 International money transfers: costs breakdown
When you use banks or money transfer providers to send money abroad, you're generally charged for using the service they provide. As mentioned above, the costs associated with international money transfers vary depending on the provider you've chosen. However, there are a few terms you'll run into again and again:
1. Fees
This could be a flat fee, like CurrencyFair's €3 (or currency equivalent) fee for all transactions. Or it could be calculated as a percentage of your transfer. Depending on the provider, they may charge both. You should also be aware of fees that may be charged by overseas banks on the receiving end.
2. Exchange rate margin
Banks and money transfer providers operate by charging an additional margin to the mid-market exchange rate. CurrencyFair charges 0.25% or 0.3% (depending on the currency pair being exchanged) of the total amount exchanged on each side when customers match each other on the CurrencyFair Marketplace. If no other customers provide a competitive rate for your exchange, CurrencyFair will step in and match with you instead. This results in a charge of 0.4% to 0.6% of the amount exchanged (again, depending on the currency pair).

So depending on which way you're exchanging, and the activity on the marketplace at that time, you'll pay anywhere from as little as 0.1%, to 0.6%, plus a fixed €3 transfer fee, when you exchange money with CurrencyFair.
Sending money abroad securely
The security of your funds is one of the most important aspects to consider when choosing how to transfer money internationally. Make sure that the money transfer provider you've chosen is fully regulated and complies with the regulations of the country it's operating in. Regulations and licensing vary depending on the country and jurisdiction.

CurrencyFair is regulated under the revised Payment Services Directive (PSD2) 2018. This regulation governs payments and money remittance. CurrencyFair Limited is registered with the Financial Conduct Authority (FCA) under the Temporary Permissions Regime (TPR). Sign up today to transfer money safely and securely, with world-class customer support and fair FX rates up to eight times cheaper than the banks.
Avoiding financial scammers
When you're transferring money abroad, always use a regulated solution and be wary of potential scams. Individuals posing as charities, offering lucrative investment opportunities or threatening the alleged closure of one of your online accounts may try to rush you into transferring money. We've written about some of the most commonly seen financial scams here:
What is the mid-market rate?
In the world of foreign exchange (FX), the mid-market rate refers to the value of a given currency against another when being traded between two banks or financial service providers. Also known as the interbank rate, this is the official live conversion rate for a specific currency pair.

When you use online search engines to search for the exchange rate between two currencies, you're shown the mid-market rate live. However, this rate generally isn't available to private individuals and so this conversion rate doesn't apply to the majority of consumer transactions.
How do I find out the exchange rate?
You can use a search engine to find the current mid-market rate to gauge how fair an exchange rate you're being offered before proceeding with your currency exchange. Depending on the provider you've chosen, you'll generally be shown the exchange rate you're being offered while calculating the exchange. Once you've filled in all the required details for your currency exchange, you will also see the exchange rate for your money transfer before confirming.
Sending money abroad to a specific country? Learn more:
We investigated some leading money transfer companies available in the Lion City for anyone planning to send money from Singapore by comparing how much it would cost to send and convert 1,000 SGD from Singapore to euros.
We've broken down the true cost of transferring money from Germany with money providers like Ace, Western Union, Small World, XE, Paypal and CurrencyFair by comparing how much it would cost to send and convert 1,000 EUR from Germany to British pounds.
Check out how money providers like Azimo, moneycorp, Small World, Western Union, Wise, XE and CurrencyFair compare when you need to transfer money abroad from Switzerland.
Compare the exchange rate, fees and delivery times for money transfer providers like CurrencyFair, Wise, WorldRemit, TransferGo, XE, PayPal, Western Union and Ria to find the best option for you when transferring money abroad from Australia.
In this UK currency transfer provider comparison, we compare leading providers like Wise, Paypal, World Remit, CurrencyFair and Revolut to contrast their charges, fees, transfer times and daily transfer limits.
From typical banks to popular online transfer providers, this article covers the options for those sending money to the Land of the Smiles.
For this comparison, we compared the rates available to exchange euro and British pounds to Indian Rupee (INR) with several popular money transfer providers to see who offered the best exchange rates, how their fees were calculated and how long a transfer of INR takes with each.
We investigated the answers to some common questions to help you decide which is the best way to move your money abroad (or receive money from another country).
Using CurrencyFair for international money transfers
CurrencyFair was founded in 2009 and offers secure money transfers to over 150 countries and over 20 currencies. You can choose to send money immediately with our quick, low-cost money transfers, or set your own rate on the Marketplace, and wait for the market to meet it - meaning you could even beat the currency market rate that you see online.
Photos by R ARCHITECTURE, Brooke Cagle, Cytonn Photography, Joshua Mayo, LinkedIn Sales Solutions, Christine Roy, Karolina Grabowska, olia danilevich, Photo by cottonbro from Pexels and Unsplash
Disclaimer: This article is for general information purposes only and does not take into account your personal circumstances. This is not investment advice or an inducement to trade. The information shared is for illustrative purposes only and may not reflect current prices or offers from CurrencyFair. Clients are solely responsible for determining whether trading or a particular transaction is suitable. We recommend you seek independent financial advice and ensure you fully understand the risks involved before trading. Leveraged trading is high risk and not suitable for all. Losses can exceed investments. Opinions are the authors; not necessarily that of CurrencyFair or any of its affiliates, subsidiaries, officers or directors.