A Food Lovers Guide to the Best Swedish Food Around
If you are relocating to the Kingdom of Sweden get ready for a great time. The Swedes are very proud of their county, their culture, and, of course, their food. With just 9.5 million people, Sweden has a relatively small population that has had a huge impact around the world. Here are some food blogs to guide you through Sweden with a fork and your appetite.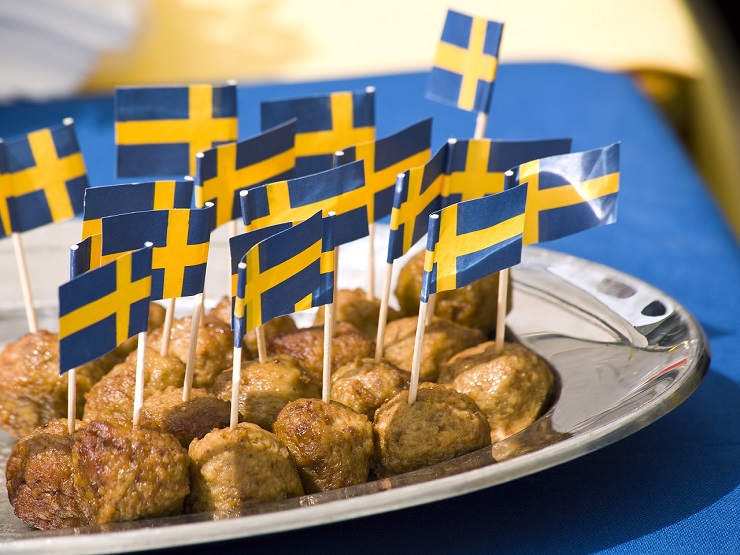 Our Guide to Finding Great Food in Sweden
National
Kokblog - Illustrated Cooking Blog – Johnanna Kindvall shares her time between her home in southern Sweden and the busy streets of New York City. She shares her food and culture in a format that is reminiscent of a cookbook. This is a fun introduction to more than simply Swedish food, but also Swedish food culture. Be sure to check out everything she shares about Fika – Swedish Coffee Breaks. Yum! (Twitter)
Stockholm
Green Kitchen Stories – David, Luise and Elsa present a great vegetarian blog with Swedish influenced recipes. The photographs are mouth-watering and the recipes are really not very difficult. They offer everything from entrees to sweets. Each recipe is influenced by a desire for a healthy diet that tastes amazing. This is worth a stop even if you aren't a vegetarian. (Facebook)
Made by Mary – Mary's food blog highlights her life with the fantastic foods that she makes and eats. The photos are magazine quality. The blog is dual language so you can learn a bit of Swedish as you share her recipes. How about a Dandelion Pesto with Vasterbotten Cheese? Outstanding and unusual is what Mary writes about. Don't miss it. (Facebook)
Anne's Food – Anne's blog is a mummy blog that is so much fun and so real that even non-mummies and daddies need to read what she is doing. She takes you to the places in Stockholm that the average Swede is likely to go. She takes you out for gelato and dinner with the family. She even has a guide to Stockholm that answers the question, "What do you do when you are in Stockholm?" Anne is like a long-lost cousin who will show you the real life in Stockholm.
In The Making by Belen – This food blog stands out by using the freshest ingredients and presenting them in a way that makes every element mind-blowing. The photography is dramatic and exciting. Belen's blog is ideal for anyone who would like a taste of Sweden from the perspective of a globe-trotter. (Facebook)
Gothenburg
Ridha's Kitchen – Ridha is an Indonesian blogger living in Gothenburg. Her recipes look scrumptious as she prepares foods that are simple to make, but complex in flavours. Her talents are especially wonderful with sweets like baked churros or sweet potato doughnuts. Ridha introduces you to the foods available in Sweden's second largest city by showing you how to turn them into memorable dishes and times with family and friends. (Facebook)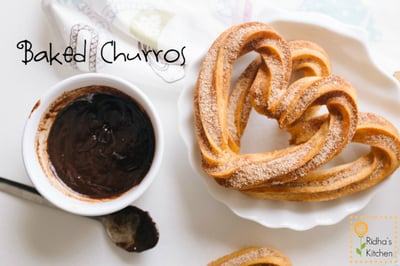 Dagmar's Kitchen – Dagmar's food blog, combined with a vibrant Instagram account, is a delicious guide to food and flavour at home and out. Her recipes have the style and class that you would expect in a fine dining restaurant. The flavours are refreshing and light. Again, this is another blog that is an example of wondrous Swedish photography. (Facebook)
Falun
DalaStudentBlog –This Dalarna University student lets us into her life with food, travels in Scandinavia, and lovely stories of a very real and charming life. If you are college-bound to Sweden, check out this blog to get a sense of what Swedish life is like with books and professors.
Karlskrona
Ropcorn – Alexandra has just recently moved to Sweden with her dog, Lisen. You can be a part of her adventures and discoveries as she puts down roots and pick up a fork in and around Karlskrona. (Facebook)
Swedish West Coast
Call Me Cup Cake – Linda writes a carefully crafted blog about the natural and delicious foods of Sweden. She shares lots of sweets and takes extraordinary photos of everything. Her hometown is a "small town on the Swedish West Coast." The quieter life, in contrast to Stockholm, can be felt in her writing and her images. (Facebook)