This article was written by Kim Cristian. Kim is a freelance writer specialising in all things expat. Having spent many years living and working overseas, Kim has built up the insights and experience for the expat advice found on her blog.


The United Arab Emirates (UAE) is a hugely popular country for expats moving overseas who are seeking new opportunities or looking for a better quality of life along with amazing weather. But how expensive is the cost of living in the UAE?

In 2020, the UAE is ranked in 19th position out of 132 countries for the cost of living there. Numbeo ranks the UAE at 51.98 in their index ranking the cost of living plus rent. Using the data entered to create the ranking, the UAE is calculated as having a higher cost of living over countries like France (21st), Canada (23rd) and the United Kingdom (26th) however the UAE is calculated to not be as expensive as other countries, for example Ireland (7th), the United States (11th) or Australia (15th. This index measures the cost of living for daily expenses like groceries, restaurants, transport costs plus accommodation costs like paying rent or a mortgage. (Data gathered on 17 April 2020)
In this article we will look at four areas to look at for anyone calculating the cost of living in the UAE:
Before we look at these areas, let's quickly examine the quality of living in the UAE in 2020 for anyone interested in moving there.
Quality of Living in the UAE in 2020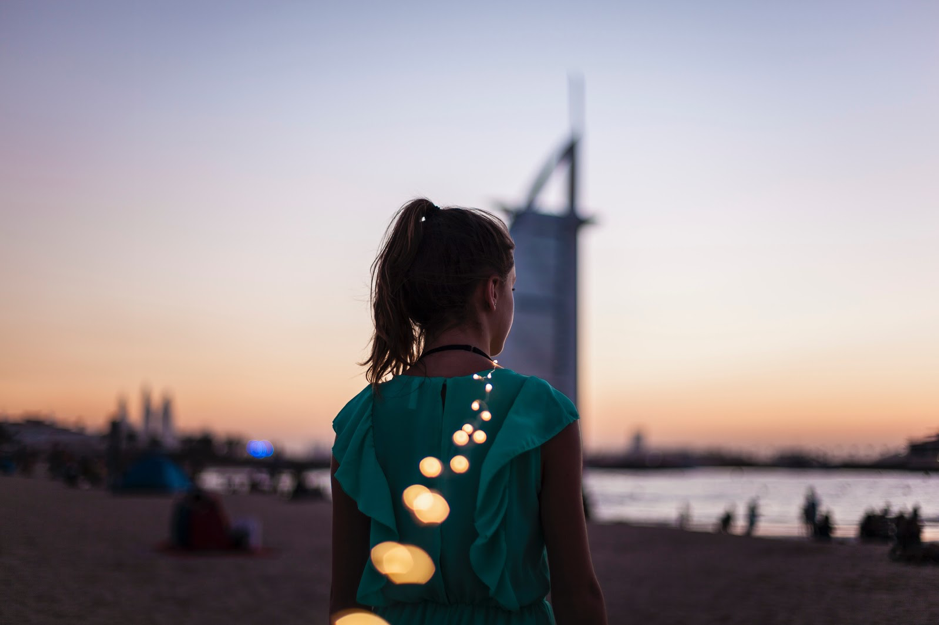 When moving to the UAE, expats are often drawn to the most well-known cities – Dubai and Abu Dhabi. In a 2020 survey, out of 73 countries ranked for their Quality of Living the United Arab Emirates took the 25th spot. With the stunning "The World Island" artificial archipelago and Burj Khalifa to visit in Dubai, or the Emirates Palace and Marina Mall in Abu Dhabi, there are amazing activities, cultural attractions and a thriving expat community to enjoy in both.
Even more interesting, the UAE took first place under a Movers ranking in the same survey - a ranking that is "predictive of a country's future growth in terms of per capita purchasing power parity gross domestic product" - meaning the future is looking bright for the UAE.
Property market in the UAE
Understanding more about the cost of living includes looking at the property market to see if house prices are rising and comparing rental prices to the rent they typically pay at home. Plus, to convert into their local currency also, to get a better understanding of the cost equivalent.
Let's briefly examine the health of the property market in the UAE in 2020.
In January 2020, property prices in Dubai and Abu Dhabi posted the biggest price drops between the Q3 period of 2018 and 2019. With the much-hyped Expo 2020 now postponed, there are concerns prices for property in the UAE in 2020 could drop down to 2010 levels.
Prior to the coronavirus pandemic, property prices in the UAE were stabilising between April 2019 and April 2020. According to Numbeo, the price per square meter for an apartment in the city centre in Abu Dhabi was estimated to be 13,108.02 AED and 12,644.94 AED in Dubai. (Data gathered on 17 April 2020)


How expensive rent is in Dubai versus Abu Dhabi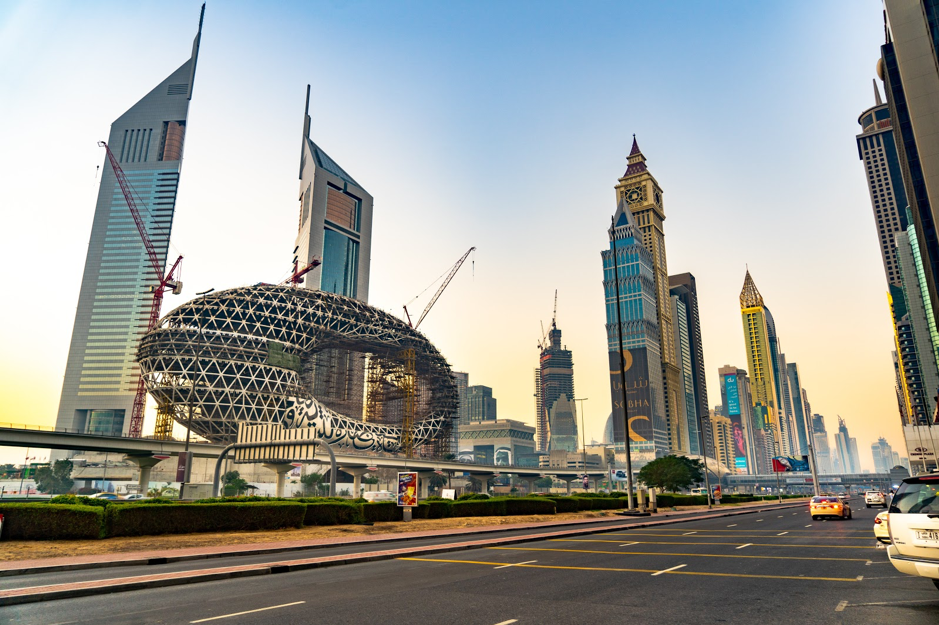 If buying property in the UAE is not in your plans just yet, renting is another option for expats moving to the UAE. Renting also gives you the chance to experience different neighbourhoods before you settle down in one. Once again prices vary from city to city and even within the same neighbourhoods. Another advantage to renting in the UAE is that the law is pro-tenant according to globalpropertyguide.com. It is important to be aware of the value available and what type of property you can buy or rent as an expat.
Estimating the cost of renting in the UAE with expatistan.com, the monthly rent for 85 m2 (900 sqft) furnished accommodation in a so-called expensive area in Dubai is calculated using their data to be 7,527 AED compared to Abu Dhabi where it is around 7% more expensive 8,062 AED. Anyone needing less space can rent a 45 m2 (480 sqft) furnished studio in an expensive area in Dubai for 5,115 AED and 5,551 AED in Abu Dhabi. (Data gathered on 17 April 2020)
Cost of dining out in the UAE
The UAE has embraced and adopted all types of international cuisine to cater to the huge expat community living there. It is never hard to sample some tasty evidence of this in any of the major UAE cities. Dinner for two at an Italian restaurant in a typically expat area including appetisers, main course, wine and dessert, will cost you 386 AED in Abu Dhabi compared with approx. 308 AED in Dubai, according to Expatistan rankings. (Data gathered on 17 April 2020)
Often the ultimate price test in any city is the price of a cup of coffee. Your morning cappuccino in an expat area of Abu Dhabi is AED 27 but slightly cheaper at AED 24 in Dubai using Expatistan rankings. (Data gathered on 17 April 2020)
It's not all work and no play when living in the UAE. For a Saturday night at the movies, two tickets are estimated to cost you around AED 86 in Abu Dhabi compared with the price of AED 81 in Dubai. (Data gathered on 17 April 2020) So not too much of a difference between the two cities, for anyone wanting to escape into the air conditioning for 2.5 hours.
Gym prices in Dubai and Abu Dhabi
While the UAE offers year-round great weather, the heat and sunshine means having to rethink traditional outdoor activities.If living in the UAE these pursuits can all be done in the cool comfort of air-conditioning like the Dubai Sports world, to enjoy running, cricket, ping pong and more. When it is too hot to head outside, there is always the gym. Prices for joining a gym range from city to city in the UAE, but generally you can work out indoors for 506 AED in Dubai and 387 AED in Abu Dhabi according to Expatistan. (Data gathered on 17 April 2020)
For expats moving to the UAE another Numbeo index to note is the Health Care Exp Index which shows a health care index such that it increases (exponentially) if the healthcare system is of better quality. Here the UAE had an impressive score of 123.91, taking 33rd position in the global rankings. UAE residents can thank the increase in resources and wealth over the past decade for leading to a very high standard of healthcare being available in the UAE. All this means that for any illness or medical treatment you (hopefully won't, but) may require while in the UAE, you are in good hands.
(Data gathered on 17 April 2020)
Is moving to the UAE a good idea?
With world-class healthcare, amazing weather and a promising future, the UAE will continue to be a top choice for expats worldwide and offer amazing opportunities for anyone planning to move to the UAE. For when you need to send money to and from the United Arab Emirates, CurrencyFair offers lower-margin FX and world-class customer support.
CurrencyFair is ideal for expats using money transfers to and from the UAE to:
Send regular savings home.

Relocate and pay their setup expenses.

Make mortgage payments and other property expenses.

Transfer money from the sale of shares.
With your account, businesses and personal account holders get the best available rates and fair, international money transfers. If you want to request a rate, you can do so in our unique peer-to-peer marketplace where customers can request a rate and wait to get matched.
See how much you can save when using CurrencyFair to exchange money to Emirati Dirham.