Holidays far from home can be lonely for expats.
Christmas especially is a time replete with memories, with family members traveling great distances to spend time together; but that's not always possible for expatriates who live on the other side of the world.
We've gathered tips and suggestions from expatriates who've learned to celebrate holidays wherever they are, with new friends and new customs enhancing traditions from home.
Love The Folks Back Home (But It's The Food We Really Miss)
Every country has its favorite Christmas foods:
The English love their mince pies and mulled wine (with a side of steamed Brussels sprouts that no one ever eats).

The Germans feast on roast goose and gingerbread cookies.

French families close their meals that include foie gras and capon with la Bûche de Noël, or traditional Yule Log.
But when you're an expat, you may have to make allowances.
As one UK expat in Australia told the Manchester Evening News, she'll be "tucking into barbecued kangaroo, turkey and fish with salad on Christmas Day." Another said she did the "traditional roast turkey and veggies" for years, but has given it (and the hot kitchen) up.
"The last few years we have been having crayfish with prawns in a seafood sauce with salad and a glass of cold Baileys."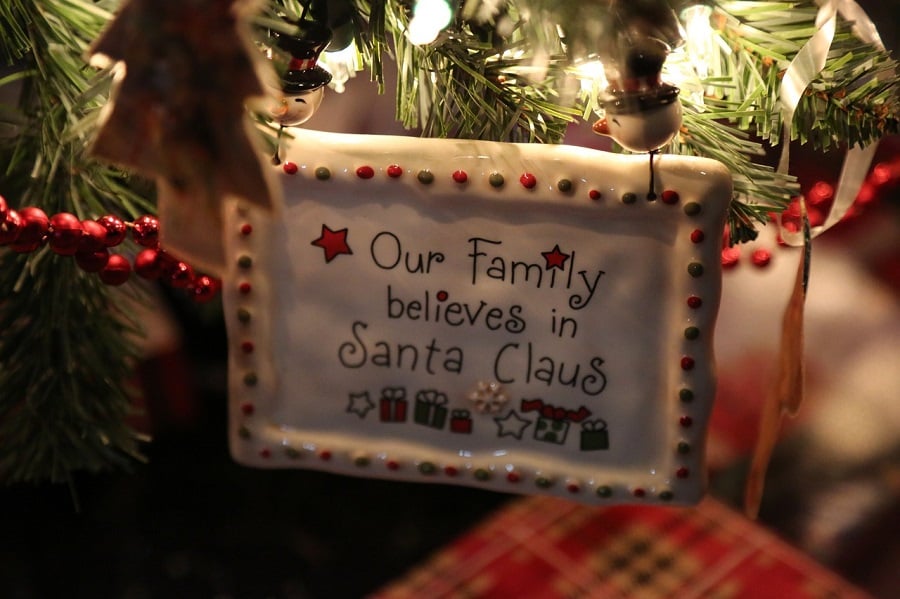 Keep Some Traditions, But Make New Ones, Too
Still, it's a good idea to try and carry forward some of your family traditions with you to your new country, Carole Hallett Mobbs writes at Expat Child.
Recreating some of the traditional practices from home will inevitably make Christmas overseas more familiar, especially when children are involved. However, don't miss the opportunity of incorporating new customs.
"Think of it as enhancement," Hallett Mobbs says. "If your life is made up of living in different countries, then it's a good idea to celebrate this and take a little piece of each country with you each time you celebrate Christmas."
Go ahead and decorate, and use your imagination when alternatives are required. For example, Elizabeth Licata at Apartment Therapy says "a rosemary bush makes a decent substitute" for a tree.
The decorations you make or find in your adopted country can become keepsakes. Constance, a Canadian expat who currently calls Taiwan home, creates "an ornament with special meaning or significance" each year for her tree, and still has the one from her first Christmas in Taiwan.
"It is good way to recall what has happened throughout the years," she writes on her Foreign Sanctuary blog, "and it adds a personal touch to your tree as well."
Do What the Locals Do
Creating new traditions means you need to join in with the locals and see how they celebrate Christmas.
"In New Zealand," John Edens at Stuff NZ writes, "Christmas conjures thoughts of beach cricket, seafood and baches [beach houses], and that's no bad thing."
Expats looking for Christmas Eve get-togethers in local pubs, strolling carolers or Christmas Day specials on TV will invariably be disappointed, but there will be seafood, bowls and frolicking on the beach.
"Spotting the expat having their first Christmas Down Under isn't that difficult," Edens adds, thinking of the northerners who've forgotten their sunscreen. "They've turned purple."
Explore Christmas in Your New City
Sarah-Jane and Mate Begonja are Australians who now live in Croatia. There are several things expats can do to make their Christmas away from home and family more enjoyable, Sarah-Jane writes on her blog. One is to take your camera to the empty streets and decorated markets of your new town or city, and get great seasonal pictures.
Sunny, an expat in London, says expatriates need to remember why they relocated in the first place. Her first tip to surviving the holidays as an expatriate is to embrace the place.
"You wouldn't have left your home country if you weren't adventurous and excited about other cultures and traveling," she writes on her blog, Sunny in London. "Remember that during the holidays. Embrace all that your new location has to offer."
As one example, Sunny found out the local streets and neighborhoods having launch parties when turning on their Christmas lights, and attended as many as she could. This would be a great activity for families with children.
From her home in Singapore, British expat Tracy Tristram at Honey Kids Asia agrees. She writes that "Singapore is ablaze with beautiful light displays, [and] there are also Christmas carol concerts and photo opportunities with Santa to be had to add a festive feel for the whole family to enjoy."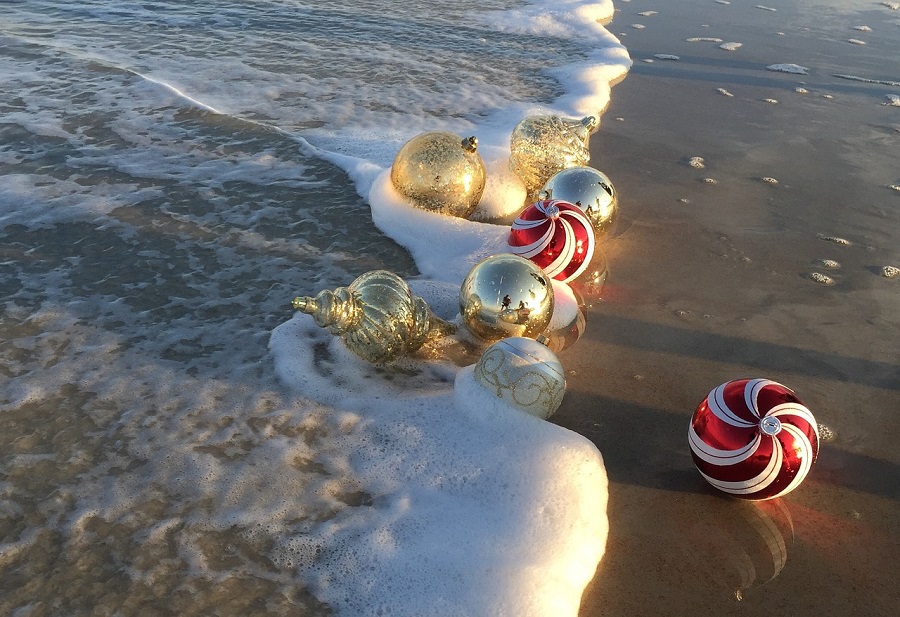 Celebrate, Even If No One Else Does
And if you're in a place where Christmas isn't celebrated, Canadian expat Laurel Robbins says celebrate it anyway. Invite other expatriates as well as locals and enjoy the warmth of friendship, even if your tree consists of decorated palms, and the only snowman you can build is on the beach out of sand.
Expats banding together is a great idea when the locals don't celebrate Christmas. Marion Kummerow, author of German Christmas Traditions and owner of Inside Munich, says she did just this when living in Beijing. She and a group of expatriates baked Christmas cookies and made decorations for the rubber tree. Everyone brought a special national dish to the Christmas Eve celebration and exchanged presents.
Really Long Christmas Seasons
Expats in the Philippines may be surprised a how long the Christmas season actually is; the world's longest, according to the Philippine Primer, starts on September 1.
Filipinos have a novel gift exchange practice, too, that can go for days or weeks, a sort of Secret Santa on steroids. Participants give a gift to the person they've selected in a draw, on a daily or weekly basis, until giving the final one in person at a Christmas party.
It seems that Croatia's another country where celebrations start early. Frank and Vera, a Canadian-Croatian couple currently living there, say that the capital city Zagreb is a great, family-friendly place to wander around at Christmastime. The main square and nearby park are decorated and have live music playing all day long during the festivities.
Take the kids to the Zagreb Cathedral, too, Frank recommends at his Frank About Croatia blog. "They have an awesome Living Nativity Scene: real people portraying the Holy Family, Three Kings, shepherds, and the rest from Bethlehem, including stable and live animals."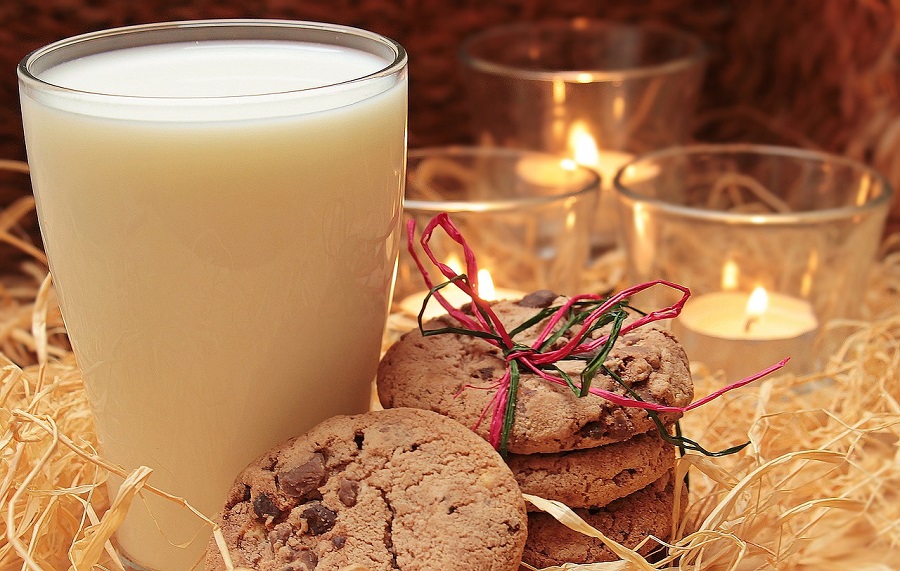 Call Home, But Try Not To Wallow
Scheduling an online Christmas party can be the next best thing to actually being there. "You can all agree beforehand to dress up in festive clothing (or your tackiest Christmas sweaters), put on exactly the same background music, and prepare the same meal," suggests the team at InterNations. "Make yourselves comfortable and unwrap the mutual holiday packages live. Only the hugs and kisses will still be virtual."
And while it's easier than ever to connect across continents, Jessie Beck writes at Go Overseas, it can exacerbate feelings of loneliness, so don't overdo it.
"Overindulging won't help you lessen your homesickness," she says. "So call in for an hour (or three...), and then get out of your house and do something with those people who are right there, physically in front of you. After all, living abroad in any capacity is all about making new memories — and possibly even new traditions."
Expat Dean Barnes at Reach to Teach Recruiting agrees. He's Skyping with family through "the whole circus that is Christmas dinner," but says afterward it's time to celebrate with the people around him. "Try to find other expats that share your countries' traditions and recreate them where you are," Barnes writes. "Better yet why not find different expats with different traditions and throw them all in a bag together and shake."
Do What's Daunting
Evan Przesiecki, a journalism student at Carleton University in Canada, studied abroad in the Netherlands and Denmark for a year and decided to stay overseas during the Christmas season. He recommends checking for any local Couchsurfing events in the city you currently call home. "There's bound to be travellers just like yourself who would love to meet up and celebrate the holidays," Przesiecki writes at College Tourist.
Przesiecki spent his time skiing in the Alps and then celebrating New Year's at the home of an Italian friend in Rome. "We spent the evening at the Vatican celebrating mass with Pope Francis and had the opportunity at midnight to watch fireworks and drink champagne underneath the Colosseum," he says. "No event during my study abroad came close to being as unique as the Christmas holidays."
images by: minfl3, Lisa Brown, Mihai Paraschiv, pixel2013