Expats love to give advice. The "been there, done that" crowd can be found doling it out on blogs, in forums and at meet-ups around the globe.
And there's a lot to consider, especially if you're doing it on your own, and aren't being transferred by a corporation that takes care of those pesky things such as visas, work permits, health insurance and housing.
If you're thinking of an overseas job, whether it's a transfer or you need to find employment, read on. We've gathered checklists, advice and slice-of-life examples from experienced expatriates to help you organise your thoughts and plans.
Happy travels!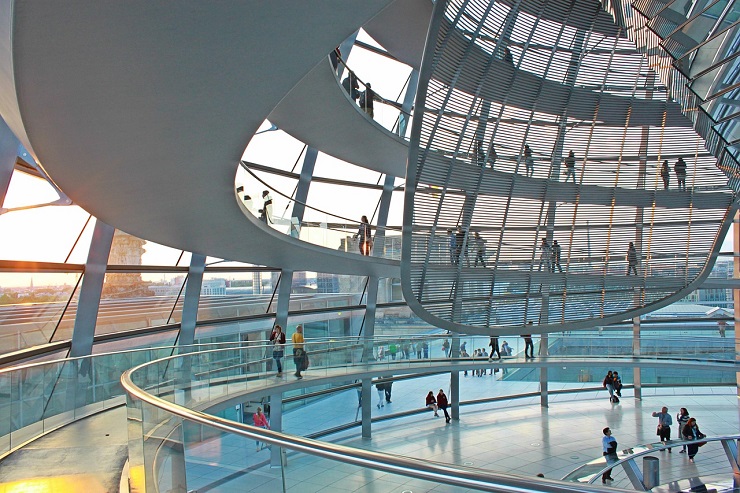 A Big List
Expat Arrivals has a comprehensive checklist to work through when planning a relocation. It's a little daunting when you take a look at how many things there are to consider, and as many steps take some time to accomplish, the earlier you're able to start, the better. The list includes:
Visas and work permits — What you need will depend on the reason for your relocation.

Working abroad — If the move is not a job transfer, you'll need to look at the job market, your qualifications, and language requirements. If you are being transferred, check cost of living and tax ramifications to ensure your salary is sufficient.

Accommodation — Will you sell or lease your home? If you rent, have you got enough time to give notice? Are you buying a home abroad or trying out a neighbourhood with a short-term lease first?

Family matters — Expatriates with families need to consider schools for children and job opportunities for spouses. If pets are involved, check quarantine requirements and whether you need veterinarian-issued certificates of health.

Transport — Have you sold your car, or will you ship it? Will you buy a car overseas or use public transport? Look into the driving licence requirements in your new country.

Finance — Do you need a local bank account? Should you close your accounts at home? Will your tax status be affected by your move?

Healthcare — Ensure that you and your family are covered for healthcare, including dental and prescription medications, for the entire time you are residing outside your home country.
A Smaller List
There's another interesting list, which rather reinforces why all the aforementioned planning is so necessary. It's an article from Expats Blog, called Top 10 Expat Mistakes - Common Problems to Avoid, and the very first mistake on it is not doing enough research. Healthcare makes it, as does restricting your social scene to other expats, but financial mistakes appear a few times in different guises. Money issues can arise when:
You underestimate your budget (which can be blamed on lack of initial research).

You go into holiday mode upon arrival, which blows even a well-researched budget.

You don't have a backup plan, which would include emergency funds in case of job loss.
No List At All
Of course, some people just flit off for destinations unknown sans plan, wind up in some new city they start calling home, and only then tackle issues such as permanent visas or residency cards. If that's how you roll, just remember there's usually a strict time limit for getting done what becomes a mountain of paperwork, plus interviews and medical examinations. You'll be making payments along the way, too.
And it doesn't always go according to plan.
After getting his permanent visa in Paris, Michael Bahati, who runs the expatriate community called Expats Paris, explains how he then went after his carte vitale, necessary for health insurance. He advises that mornings are best to get in line at the local registration office to avoid an hours-long wait. Unfortunately, waiting in line was the least of Michael's worries. Due to a number of problems centered around his name, it took him a full eight months to get the card.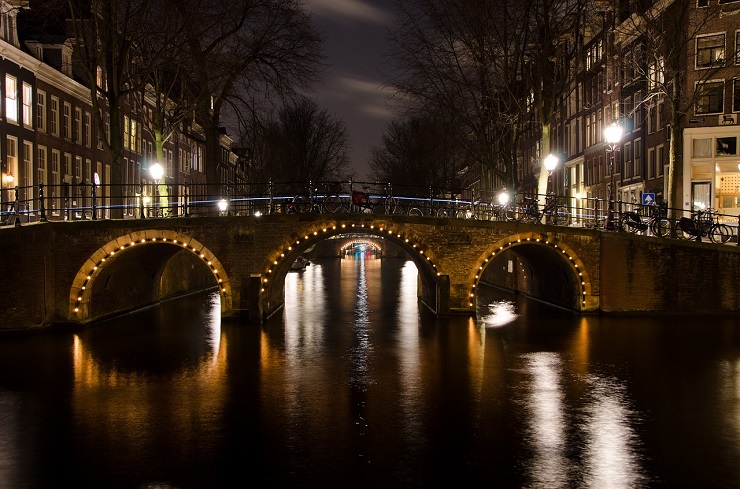 Practical Advice from Expats
As we've said, expatriates are generally helpful and happy to share their experiences with other foreigners new to their country of the moment.
Amanda van Mulligen, a Brit in the Netherlands, sets out tips for using public transport there on her blog Expat Life (with a Double Buggy). She says that the system is generally good, made easier by a travel card called an OV chipkaart, which you scan as you board and leave the train, tram or bus. "Just try not to forget to check out," she warns. "Otherwise, the Dutch transport system believes you to be riding near and far for days at a time."
Another British expat in the Netherlands is game designer Stuart Bilinghurst, who has been living in Amsterdam for some 15 years. In an interview on Expatfinder, he says his biggest challenge has been the language. While his Dutch is good, Bilinghurst admits it should be better after living there so long. "A lot of Dutch people can speak English, but that can sometimes be a double-edged sword as it makes it a little too easy not learn the language."
Yet another UK citizen in Amsterdam, I Wander and Roam blogger Claire Bissell agrees that language acquisition is a must for expats. When asked what "myth" there was about her adopted country in a BlogExpat interview, she responded: "That you don't need to speak Dutch to live there. Whilst their level of English is incredible and there are plenty of people who don't speak Dutch, it makes life difficult when it comes to thing like tax returns, health insurance, etc."
Working Abroad
Easy Expat has a section of that you can read to get some tips and advice.
For instance, Sonja, who writes as Migrating Miss, is a New Zealand expat who has lived in the US, Canada, Australia and Scotland, and has just recently arrived in Spain. When asked how she makes a living, Sonja writes "Spain was the first destination where I secured a job before I arrived, when I applied through a government program to be an English Language Assistant in schools in Spain."
If you're having trouble finding a job abroad, the UK expat community site British Expats says LinkedIn is a good resource. For an executive position, especially, you'll need to optimise your profile to attract the right employers and recruiters.
One of the things you can do is to get recommended, the site says. "Reach out to people you have worked with in a professional capacity previously and ask them to write you a recommendation on LinkedIn. Most people are happy to do this because it highlights them as a trustworthy voice."
You should also make sure to follow international companies that you're interested in working for, the British Expats team write. "A lot of companies now post new positions or have a separate LinkedIn account specifically for recruitment."
LinkedIn's Head of Global Programs, expat Canadian Danielle Restivo, who lives in London, agrees that you should go global. "Highlight any global projects you've been part of, reference international travel and big-up your relationship-building skills," she advises in a piece in The Telegraph.
You can work backward, too, if you don't have your heart set on a specific country. The team at InterNations says that by examining the international job market, you can find out which jobs are in demand in certain areas, and select your destination country that way.
Any qualifications you already have or can acquire, such as speaking more than one language or having a teaching certificate, will enhance your chances of finding employment overseas.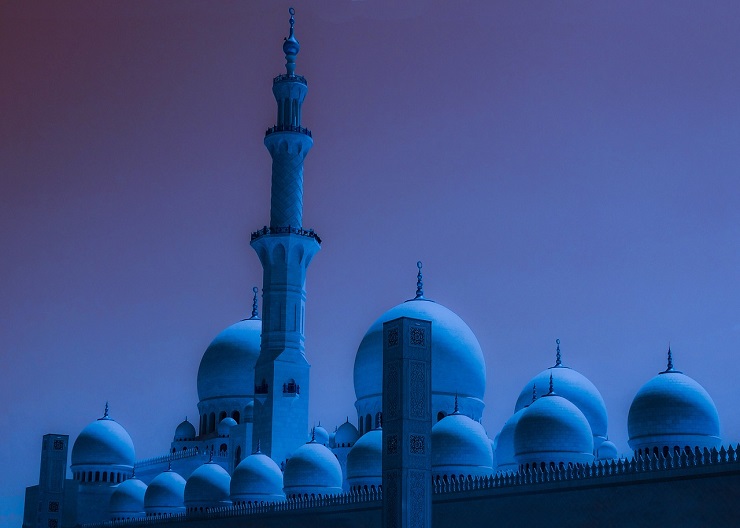 Expats Finding Jobs
Abbey Michelle told Expat.com that the only procedure that took a little time for her when moving to Dubai was getting her university degree certificates attested, which was necessary for employment. Other than that, and getting her marriage certificate attested, the entire move was taken care of by her husband's company. That means everything from the flights to accommodation and visas were handled for the couple.
She wrote at her site, Son and the Moon, that she had just graduated with a master's degree when they relocated, and Abbey though it would be difficult to get a job. In the end, though, she had one within three weeks of moving there.
Her advice? "I would generally stay away from websites and instead meet with actual recruiters who can get to know you, help you find a job and also help negotiate your salary and package. I think it is important to find a job that is both secure and also makes you happy. Recruitment agencies will help you with this."
Tom King from Ireland told the Wall Street Journal's Anne Louise O'Connell that when he was moving to Dubai to join his girlfriend, the digital marketing professional turned to the internet. He registered "for every website going" and connected with CEOs of large Dubai agencies on LinkedIn and Twitter to network.
His work paid off. The social media director from a web design company in Dubai responded to King's tweet asking whether anyone had industry connections there. He was hired as business development manager three days after landing in his new home.
Note Bene
In an interview on Expat Woman, Emma Jane, an Australian expatriate in Dubai, answered the question "What do you wish you'd know before you moved?" with the following:
"Make sure you apply for a liquor licence as soon as possible after you arrive. There were many days early on where a glass of fizzy grapes at the end of the day would have been marvelous, but it is illegal to drink (even at home) without a licence as a resident."
images by: skeeze, Desny, Skitterphoto, Yanns