Portugal is a popular expat destination, for everything from studying abroad, to retirement hotspots. Foreign citizens account for 5.4% of the total population living in Portugal. And knowing which cities have established English-speaking expat communities in Portugal can help soften any anxiety you may have around moving.
While knowing some of the language helps in breaking down barriers and befriending locals, you don't need to be fluent in Portuguese to move or even work there. In fact, the number of American citizens living in Portugal increased by 45% in 2021, thanks in part to its welcoming digital nomad visas.
We outline the regions with existing expat communities in Portugal below, as well as some general information about the country to help in your research before moving abroad.
Another thing to note is that when it's time to transfer your savings as part of your move, or remit funds to family and friends abroad, CurrencyFair lets you send and receive money to over 150 countries and more than 22 currencies, including Portugal and the US. You can send money overseas at rates up to eight times cheaper than the banks, and keep the savings to put towards your new life abroad.
Content:
Expat communities in Portugal
As well as moving to cities and regions with an existing expat community, you can use expat groups to meet other people and settle into life in Portugal.
Lisbon
Lisbon is the capital of Portugal, the centre of the Lisbon metropolitan area and the heart of Portugal's buzzing expat scene. The number of Americans moving to Lisbon has increased in recent years, one element of an overall gentrification of Lisbon that's contributed to rising costs. But while you may have to pay more for your apartment, it means you won't be short of networking and connection opportunities. And there's even the American Club of Lisbon as a starting point.
Porto
The "Northern Jewel" of Portugal is known for its narrow cobblestone streets, stunning coastal views and the balance between urban lifestyle and beach-living. It's one of Europe's oldest cities, and partly registered as a United Nations Educational, Scientific and Cultural Organization (UNESCO) world heritage site. The expat community in Porto is growing, particularly with people going to retire abroad.
Silver Coast
The Silver Coast of Portugal is a 93-mile stretch of coastline between Porto and Lisbon, containing traditional rural villages and small expat-and-tourist hubs alike. US expats report loving the slower pace of life, along with the people, food, and weather. It's also popular with surfers, heading to Peniche and Nazare in search of the perfect wave.
The Algarve
The Algarve makes up the southern part of Portugal and extends to the south of Tagus Valley and the Liberian Peninsula. It's a prime holiday destination for locals and tourists alike, and some of its most popular cities for expat communities include Faro, Portimão, Lagos and Tavira.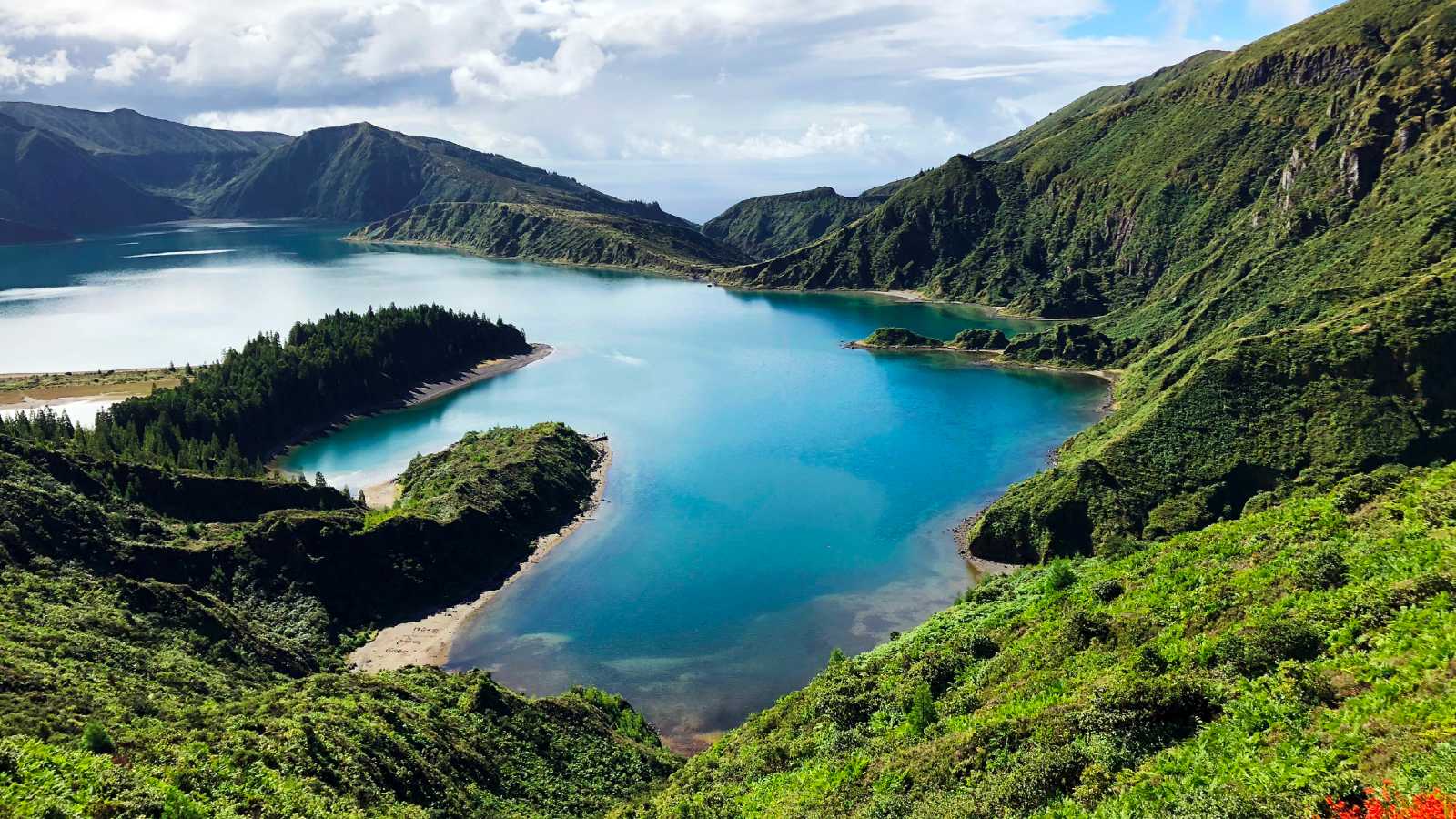 Where is Portugal?
Portugal is located in south-western Europe. It includes the continental part of Portugal on the Iberian Peninsula and the small archipelagos of Madeira and the Azores, pictured above, in the Atlantic Ocean. The latter two are often called the "Hawaii of Europe", and will be just a short flight away if you settle in mainland Portugal.
Cities in Portugal
There are 159 cities in Portugal. To be defined as a city, it must have over 8,000 inhabitants, as well as a certain number of specific infrastructures, such as a hospital, a fire department and a museum. Portugal's two metropolitan areas, Lisbon and Porto, are the largest in the country. Both metropolitan areas consist not only of their name-sake cities, but also several surrounding cities.
Where are most expats in Portugal?
Lisbon has the most expats in Portugal. The Lisbon metropolitan area has almost three million residents as of 2022, of which over 555,000 people are expatriated.
Is Portugal safe?
Portugal was ranked as the fourth-safest country in the world by the Global Peace Index in 2021, and it's overall considered to be a safe country. As with any popular tourist destination, pickpocketing and other common travel scams can be a concern.
Is Portugal friendly to expats?
One thing most reported by American expats in Portugal is how friendly and welcoming the locals have been to them. Be prepared to wish those you pass a warm "bom dia!" several times a day.
Send money to Portugal from the US with CurrencyFair
CurrencyFair launched in Ireland in 2010 and offers an online cross-border payment and foreign exchange service to customers globally. CurrencyFair does not provide domestic transfers within the US. However, you can send money internationally from the US at rates up to eight times cheaper than a traditional bank, with no hidden fees.
Whether you need to transfer your savings as part of a move to Portugal, buy overseas property or pay overseas tax back home, save money on your currency exchange with CurrencyFair. With the CurrencyFair app, you can access great exchange rates from any device at any time. You can send and receive international money transfers in over 22 currencies, wherever you are in the world, quickly and securely.
And to celebrate our recent launch in the US, new customers in the US can get 10 fee-free transfers.
For more on life in Portugal for expats, check out our other articles:
This information is correct as of August 2022. This information is not to be relied on in making a decision with regard to an investment. We strongly recommend that you obtain independent financial advice before making any form of investment or significant financial transaction. This article is purely for general information purposes. Photo by Ricardo Resende and Martin Munk on Unsplash.