What To Know Before Moving To Australia
Australia tends to be a popular destination for expats from both Europe and Asia. While Asian expats enjoy the laid-back nature and economic stability, Europeans often seek out the warm beaches and similar food.
However, moving to Australia, with its complex visa process and school fees, is often much harder than people anticipate. Here are a few things you should know to make the move easier.
Understanding Tourist and Work Visas
There are two common visas that expats apply for when they're moving to Australia: the 457 Work Visa or the 417 Working Holiday Visa.
Lauren at Sydney Moving Guide explains that the 417 Working Holiday Visa is a great way to get your foot in the door, but isn't a long-term solution. "On the tourist visa, we could get to Sydney and start our search for apartments," she writes. "One caveat to that is not being able to sign a lease for an apartment on a tourist visa."
The 417 Tourist Visa limits you to 12 months within the country and a maximum of six months of employment, but it's a strong option if you don't already have a job when you arrive. UK Expat Craig Waters told the Register this might be a better idea before taking the plunge.
"Don't jump in and move straight here with a job opportunity," he says. "Come as a tourist and see the country first, then hang out with the locals (they like that) and get a taste for what it's like being here." This try-before-you-buy method can reduce the risk of committing to a culture that doesn't quite fit for you.
Read more about the latest changes to the 457 Work Visa in our blog.
Navigating Partner and Child Visas
Jayne Gorman at the blog Girl Tweets World went through the process of applying for an 820 Partner Visa to stay in Australia last year. She documented the process and what people will need to apply, and warns the estimated processing time is 12 to 18 months for approval.
Her very first piece of advice to potential applicants is to start early. "It took me about 3 months from the point of downloading the form to the point of submitting it to gather all the evidence and prepare the required paperwork," she says. This included everything from police checks, to proof of a 12-month relationship, to social proof that you've built your lives together.
If you're applying for a 457 Work Visa and already have employment in Australia before you move, talk to your employer or sponsor about your children's visas. Aussizz explains that in most cases, children will apply for the Subclass 802 visa or the Subclass 101 visa.
The 101 visa is applicable for children whose parents currently live in Australia. If you're moving to the country for work and want your kid to join you, then this is your visa of choice.
Meanwhile, the Subclass 802 visa covers children who currently reside in Australia with their parents or guardians and would like to continue living there.
While your child is technically an adult at 18, she's able to finish her university work nearby before returning home or finding her own employment sponsor.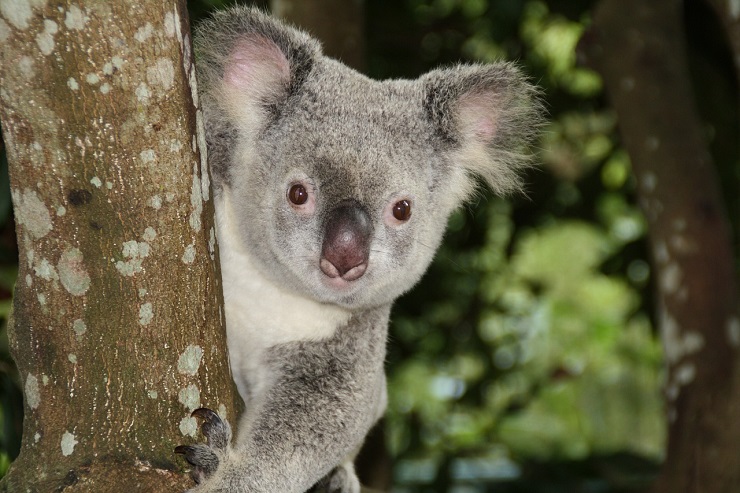 Moving With Your Pet
If you plan to bring your furry friends with you to the island, make sure you follow the Australian government's cat and dog guidelines for quarantine and producing the proper permits and shots records. Failure to follow these rules could result in deportation and strict fines.
Actor Johnny Depp experienced this first-hand when he tried to smuggle in his pet terriers without having them placed in quarantine first. Livescience writer Mindy Weisberger explained how these rules aren't government bureaucracy run amok but are actually an important way to reduce the number of diseases that could potentially wipe out Australia's unique and delicate ecosystem:
"Australia's geographically isolated animal species are highly susceptible to visiting animals' contagions because they've never had the chance to develop resistance. Within a defenseless population, infection can spread quickly — and with devastating results."
Applying to the Australian Workforce
While the roles may stay the same, navigating the Australian job application and interview process can seem more complex to an outsider. What works in Europe of Asia might land you in the reject pile at Australian companies.
Recruiting consultant group Michael Page advises expats to build up their experience with contract work to acclimate to the Australian workforce. "Most overseas candidates take on contracting or interim roles before finding permanent work in the local market," the team writes. "This allows the professional to get a foot in the door and gain local experience, therefore becoming more competitive."
The application process won't be the only culture shock you experience in the workplace. The Institute for Chartered Accountants explains that strong language is something many people are unprepared for when entering an Australian office for the first time.
"This issue has also been brought up by expats from several other nations, but appears to be gradually changing," writer Chris Sheedy says. "Very rude words are being heard less regularly in business meetings, but terms such as 'bloody' and 'b****rd' are rarely seen as offensive."
However, if you do get a full-time job, know that Australians have a high standard for treating their employees well. According to Movehub: "Aussies are extremely proud of their worker's rights...as you won't find better working conditions anywhere in the world. Apart from being the first place in the world to win the 40 hour work week, the minimum wage in Australia is just over 17AUD per hour!"
Choosing Schools for Your Kids
While you might be tempted to sign your child up for private school, the local state (or public) school might be just as good, as Bob in Oz discovered first-hand.
"Once we had settled into the community, we discovered that the locals all loved the nearby state school," he writes. "And when I say nearby, I mean 5 minutes walk. The private school, on the other hand, would have required a (minimum of) 45 minute round trip by car."
He recommends checking MySchool to review performance and ratings before registering your child.
For expats, private schools might actually be cheaper than public schools if you're on a 457 Work Visa. Recently, the South Australian government mandated that 457 visa holders who earn more than 57,000 AUD would have to pay 6,100 AUD per child annually in public school fee - quickly convert Australian Dollars to Euros.
Lauren Novak, political reporter for The Advertiser in Adelaide, compared this update to what locals pay. "The average South Australian family pays a basic fee for primary school students of $229 and $303 per secondary student, but schools can set fees higher by a vote of parents."
While sending your child to a great school is important, choosing an affordable option is even better.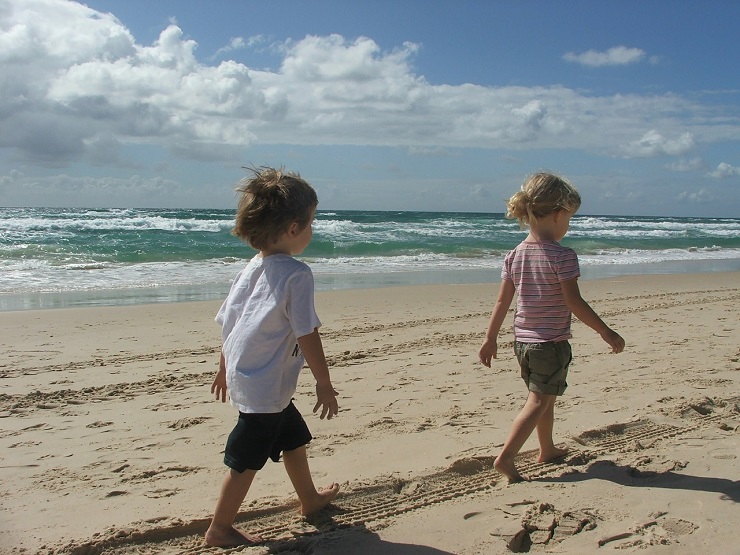 Handling Money in Australia
Unlike parts of Europe and the United States, Australia is a cash-based society, and you could run into problems if you don't keep a few bills and some coins with you.
American Kellie Donnelly explains on the Matador Network that this was a major adjustment for her during her first few months of living on the island. "In Australia, many places were cash-only or would have a $10 minimum on credit or debit. At the pub, it was more troublesome for bartenders to run a card versus take cash and move on to the next customer."
It's easy to convert your Pounds to Australian Dollars to use when ever you need it with CurrencyFair.
With the minimum wage around 17 AUD, entry-level waitstaff and bartenders aren't reliant on tips to make a living. In fact, the practice is generally uncommon throughout most of the country. Travelers Oksana and Max St. John recommend limiting tips to exceptional service or experiences.
"If you really want to acknowledge excellent service, especially if you are dining at a high-end restaurant, you can leave a tip," they write. "But if you are out for the night, and leave a few coins behind as a tip at a bar, it's likely that someone will tell you that you've forgotten your change."
Making Friends in Your New Community
In an article for The Irish Times' Generation Emigration, Phillip Lynch admits it may be hard for expats to make friends when they first arrive. "It's not that Australians are unfriendly; it's just that they are more likely to have their own well-established friendship groups," Lynch says.
"That said, it will take time to get accepted, but it will eventually happen." This is especially true if you're living in a city like Sydney, Melbourne or Perth. After all, you wouldn't expect everyone you meet in London or Berlin to immediately take you out for a drink.
However, once you do start forming relationships, your calendar will fill up fast. In an interview on Migrating Miss, Sarah Han of Sarah vs. Carbs says Sydney, in particular, has a thriving social scene that revolves around drinking and the beach.
"I've noticed that in other countries, like Indonesia for example, nobody makes concrete plans that they write down in their diaries," she says. "But for me, it's not uncommon for my schedule to fill up weeks in advance."
Our article on expat resources also has some good information on groups and communities to join online.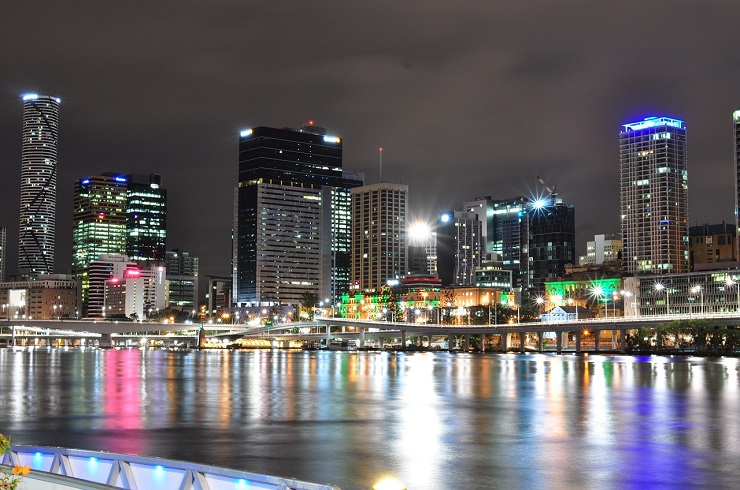 Preparing for Cultural Differences
Sharon Swift, the Expat Concierge, tells Business Insider that UK residents looking to move to Australia need to do the same cultural research as they would in any other country. "It's exciting and Australia is English speaking and it's seemingly a very similar culture to the UK, but you've got to get in your head that it's very different," she says.
This also means setting aside time to understand the local slang and accents. "Even though we speak English, our slang at times can make it seem as though we've created a completely new language."
New arrivals to Australia will also have to contend with the local sense of humor. Elizabeth Roberts at the Telegraph reports that 30% of Australians prefer expats to have a good sense of humor, but might get tripped up by what other cultures consider funny.
"Aussies tend not to get irony or sarcasm and they take the British dry, black sense of humour very literally," Roberts says. "…[They] like to rib people based on stereotypes." So, don't get upset if your new friends or colleagues make fun of where you're from. It's all good-natured jest.
Despite the bureaucratic difficulty of moving and settling in Australia, many expats who do move there end up staying for several years. The country is so big that you can find whatever climate and culture you're looking for just by visiting different states and cities. This diversity only adds to Australia's universal appeal.
images by: pattyjansen, dheuser, calliecmm0, coorparoomassage