Try These Useful Hints and Tips for Cultural Adjustment
Moving to a new country is an amazing experience. Your horizons expand, you can explore new cultures, and you can hone your professional skills in a new environment.
As an expat, it's important to feel comfortable as you settle into your new country. This means creating good social and business networks to get the support you need.
Unfortunately, you're never as prepared as you think you are. Even the most seasoned traveler is going to struggle in the first six months.
Read on for some helpful tips to make networking easier as you build and strengthen your connections.
Expat Networking and Ways to Make Connections More Easily
Before You Move
Research the Local Culture and Customs
Learning about the customs and common behaviors in your adopted country can make your networking much easier. Cultural norms differ widely from place to place, and a little research can save you from making a social faux pas. Kwintissential has some great guides on international etiquette, separated by country.
Connect With Expat Social Networks
Social networks such as Facebook and LinkedIn will have groups focused on expats in your area, but you can filter out the noise by joining an expat-specific social group that's relevant to your age and interests.
InterNations boasts networking groups in 390 cities across the globe, and hosts group activities alongside its own social network. (Note: Expat Friends offers a similar social network on a smaller scale.)
Facebook groups are also tremendous assets for professional networking and building new social circles. Expat Focus has Facebook groups for many countries, and the International Expat Group has Facebook groups for popular cities.
Jörgen Sundberg created a great guide for Undercover Recruiter about networking on Facebook. He explains that Facebook has been great for B2C business marketing, but is definitely shifting: "Facebook is slowly moving towards a more professional and more career oriented service. They have recently introduced changes to personal profiles, giving more space to work and education information."
If you are looking to connect with expats for professional reasons, try the Expat Network. You can post your CV and look for employment opportunities based on your skillset and language ability.
Consult An Expat Coach or Local Business Organisation
If you're looking for a more detailed approach to getting to know a country and feel like guide books and blogs can't help with the deeper cultural expectations, an expat coach can help. The Expat Coach Directory is a great place to find the right specialist. Some coaches, such as Dr. Mark Glazebrook, even specialise in personal branding and executive coaching. These coaches will help you move beyond basic mannerisms and into deeper management strategies.
Igor Utsumi, a staff writer at the Brazil Business, explains that Brazil is following the lead of many countries and investing heavily in recruiting and training expats. "Almost 287,000 foreigners had been living in Brazil for more than five years. This represented a growth of nearly 87% in comparison with the previous census."
To make the transition seamless and reduce the cost to businesses, i's in the country's best economic interest to make your life easier and keep you around, so take advantage of these resources!
If you are moving to Ireland, Moving2Ireland.com is a comprehensive resource with practical guides on adjusting to life there.
Learn the Language
Going to language classes has several benefits:
Learning the language will make it much easier to communicate.

Locals will appreciate you making the effort.

You can meet other soon-to-be expats there.

It's a good place to start networking and building your new social group.
Language exchange has started to replace traditional classroom education to build fluency. Instead of memorising stiff words and phrases, you sink or swim in conversations with friendly strangers.
My Language Exchange, Conversation Exchange, and iTalki are the largest online conversation exchange groups, featuring more than 115 languages among them. You can chat randomly, or meet someone in person. On top of video chat, these sites offer text chat and pen-pal letters if you're looking to improve your writing and grammar skills.
While these exchanges might start out awkward at first, many expats become close friends with their conversation partners and eventually join their community.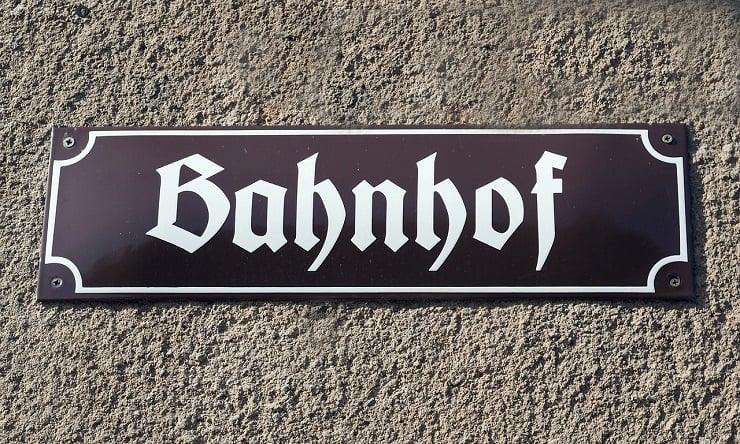 When You Arrive
Watch How Others Behave
An etiquette guide can't teach you everything you need to know about the new culture. As you start living, working, and networking in your new country, take some time to observe others. Carefully watch and listen to how they interact, and adapt your approach.
At Omniglot, Einat Mazafi iterates the benefits of cultural awareness. "People often mistakenly think that becoming fluent in the language of their new home country is all that is needed for intercultural communication; however, social interaction is far more often about cultural subtleties than it is about words and dialect," she writes. Even the best-taught students can feel isolated if they lack social skills in their new home.
Visit the Local Chamber of Commerce or Business Bureau
Most towns and cities will have a local Chamber of Commerce or some other body dedicated to helping businesses in their area. This can be a great place to find resources, groups, and other individuals.
Many Chambers of Commerce hold dedicated networking events. These can be the perfect places to start building your business connections. Entrepreneur Rob Kelly has solid advice on summoning the confidence necessary to network effectively at these events: "As soon as you enter a room of people start a conversation with the first person you see within the first three seconds. Do not hesitate!"
Talk to Your Work Colleagues and Seek Out A Mentor
If you're relocating for a job, then you already have a network you can start using right away — your new colleagues. They will often have great advice on local services, networking opportunities, and existing support networks in your city.
Leslie Strazzullo has some excellent advice on making the most of your new workplace for Transitions Abroad. "Stay away from comparing your new host country or office to that of your last one [or you will be] labeled not only a constant complainer but also someone who can't adapt," she writes.
If you feel you have a strong understanding of the language and culture, but still aren't connecting with people the way you want, seek out a mentor to show you the ropes. Your mentor will also be able to open doors by introducing you to key people within the company.
Management Mentors stresses the importance of having someone to guide you. Your interpersonal skills will thrive, and you will become fully integrated in the culture, which will elevate you from new outsider to promotion material.
Find Out About Your New City
There's no substitute for exploring. Meet your new neighbors, chat with others at the grocery store, look for groups at your local library, and read the city newspapers. Develop a feel for the local community and become a part of it.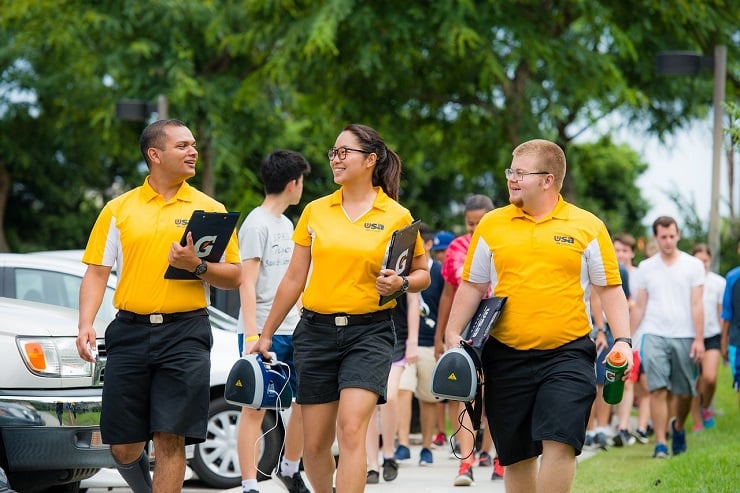 Once You Settle In
Take a Night School Business Class
There are many cultural business classes offered online to help ease your transition. The Global Coach Center is an expat cross-cultural coaching website that specialises in online education, from Brazil to India.
Taking a night school business class will open up networking opportunities along with cultural acumen. You'll get to study new subjects, expand your knowledge and connect with people with similar interests while taking advantage of established clubs and activities created by the institution.
Go to Seminars and Conferences
Conferences and seminars let you connect with your professional peers, suppliers and customers in your industry. Research local conferences before you go, or consider attending one that shows you another part of the country.
FEInterational keeps a running list of 100 Digital Marketing Conferences sorted by interest. There are events all over the globe, from Paris to Bangkok, so you can find one near you.
Get Involved with Local Organisations, Volunteer Groups and Schools
If you want to give your time to the community, joining a volunteer organisation or going to charity events is good for you and everyone around you. If you've got children in school, you can get involved with their after school clubs, extracurricular activities and the parent-teacher organisation.
One of the most popular ways for expats to give back while honing their language skills is to become tutors in their new country. As Cheryl Drábová, founder and managing director of TEFL Worldwide Prague, tells Expats.cz, "There's an increase in demand for teaching English at preschools and teaching Business English, so if you have experience with children or if you have a business degree or business experience this is also a benefit."
By teaching business students, you're helping their careers, and someday they might help yours.
Great Creative With Social Apps
Apps such as Meetup and Meet My Dog let people connect individually online before meeting in person. You can either join a pre-existing group or create your own activity for expats nearby.
Some expats have used online dating apps such as OkCupid to find and connect with platonic friends, albeit with mixed results. Melissa Kluger of Toronto used it to connect other single moms her age. She was older and didn't feel she fit into the traditional meetup groups, so she used the dating site to make friends with other women in her situation, Zosia Bielski at The Globe and Mail writes.
Kluger ended up meeting one of her best friends via OKCupid, though her approach will probably require a little trial and error to find what's right for you.
Pick Up Your Old Hobbies and Activities
On the surface, picking up an old hobby just seems like a fun time, but there's logic behind getting back into your old habits. First, by easily picking up on cognates (goal vs. gol), you'll be able to identify more words in a sentence and can focus on learning the verbs and trickier commands.
Next, these activities drop your guard and make you less nervous about missing a pronoun. You're not in class; you're just chatting with friends.
Amelia Gentleman at the Guardian highlighted the organization Just Bread in London, which has formed cooking groups for Syrian refugees to create a low-stress learning environment for women. These classes usually start out quietly, but by the end everyone has shed their shyness, and they're able to learn new words and phrases over a loaf of fresh bread.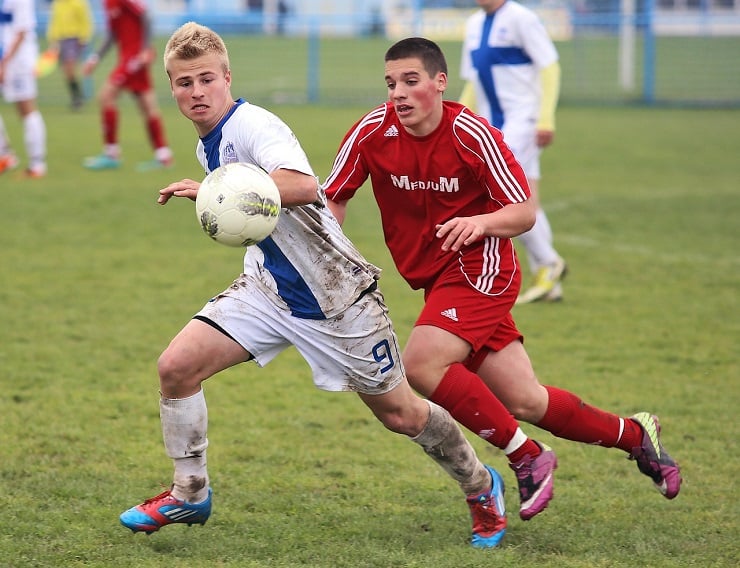 A Few Pieces of Advice
It's All About Attitude and Approach
Building the right networks and succeeding in a new place are all about having the right attitude. A combination of self-assurance, a friendly demeanor and social awareness will help you develop strong, lasting connections with people. Consultant Véronique De Prycker hit the nail on the head when she said, "A good attitude doesn't guarantee your success, but a bad one guarantees failure."
It Can Take Time to Build a Network
No matter how hard you network, building a professional or social circle takes time. It's best to expand slowly, getting to know the people you connect with properly. They can introduce you to their friends and colleagues, letting your network grow organically.
And Finally … Enjoy Your New Life
Ultimately, relocating successfully is all about getting involved. If you do your research, put some effort in, maintain a good attitude and connect with others, you'll build some excellent networks. You'll enjoy your professional and personal life more; experience new adventures; and appreciate the people, culture, and customs of your new home.