English is the language of business: How to find english language work
In fact, one in four people on the planet are at least proficient in English, according to the Center for Strategic and International Studies, making it crucial in terms of economic growth and prosperity.
"The ability to communicate with the broadest customer base possible requires proficiency in English, and cross-language negotiations in a shared third language can be more successful than relying on either company's native tongue," Daniel F. Runde and Erin Nealer at CSIS write.
So, finding an English-language job in Europe can actually be easier than you might have thought.
First Things First: Your LinkedIn Presence and Social Media
Home or abroad, it's a given that you've got a professional presence on LinkedIn. And that you keep it updated with new skills, qualifications, experience and endorsements.
"One of the most important parts of your LinkedIn profile is the Skills and Endorsements section," job search and employment expert Alison Doyle writes at The Balance.
The more skills the better, she adds, citing LinkedIn marketing executive Catherine Fisher, who reports that "members with five or more skills listed are contacted (messaged) up to 33 times more by recruiters and other LinkedIn members, and receive up to 17 times more profile views."
Fisher says you should list your skills top-down, in order of strength. "LinkedIn will do the rest by targeting endorsers for those top skills you've prioritised," she writes, "and the more endorsements you have for your skills the higher you rank in search results."
Although LinkedIn is the go-to for recruiters and job seekers, don't discount other social media, including Twitter. If you do use the the microblogging site as a job-search platform, make sure to include industry or skill-related keywords in your tweets.
"Keywords are the key to Twitter — it's often how recruiters find profiles," Daniel Coats writes at Mihaylo College of Business and Economics. "Your home page provides 160 characters for your bio, which you can fill with keywords about the desired location, field and positions."
Coats also recommends following companies you're interested in, adding comments to retweeted posts, and searching for hashtags to find other organisations or people in the industry worldwide. When appropriate, you can send a direct message as an expression of interest.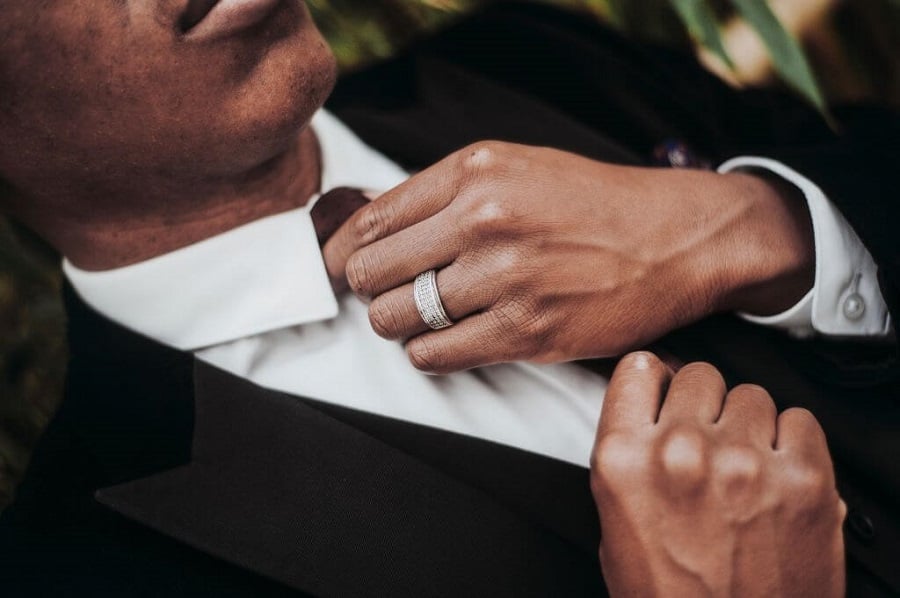 Get Your CV in Shape
A CV should be concise but unique and complete, specifically tweaked for the position you're applying for. Your CV has six seconds to make an impression, which means you might want to employ a professional CV writing service, get a recruiting agency to help or use a web-based platform like Enhancv.
When conducting an international job search, Elaina Giolando at Go Overseas says the first thing to do is create a global CV template, in which you detail all of your work experience. "It may even list the same work experience multiple times, but written in different ways for different industries."
The template can be modular and flexible, so you'll be able to add, remove or reorder information in that document depending on each listing.
"This could be especially helpful, for example, if you have experience in finance, sales, and international development, and want to apply for jobs in each of these very distinct fields," she writes. "If you apply for a business development role in an international aid organisation, you may want to include some relevant sales experience. If you apply for a finance role in a global multinational, you may also want to include some, but not all, of your international development experience."
Giolando lists global best practices as a reference, which include:
Keep the CV to 2 pages.

Make sure contact details are current.

Include all education information, such as GPA.

Use bullet points to highlight responsibilities and achievements.

Clearly indicate native language and other languages, with proficiency levels.
It should be noted that the length of a CV and the personal details in it can change quite a bit, depending on the country you're applying in. Some CVs simply aren't considered complete without a headshot or personal information like date of birth and marital status, so make sure to research a specific country's norms when formatting your global CV.
And Practice Your Skype Interview
When you've progressed to the interview stage, it might very well be conducted via Skype or some other video conferencing software.
If you haven't used Skype before (or recently), Gabriela at Europe Language Jobs suggests that you ensure your username sounds professional, and to check your image so that it is similar to that of your LinkedIn profile or the one on your European CV.
Make sure your headset works and your camera's functioning, and clear the room of clutter or possible distractions. Finally, dress to make a good first impression. That includes pants, as one reader pointed out, because you never know if you might have to stand up to get something.
Networking
The importance of establishing and maintaining professional relationships in your field in person cannot be overstated. If you are generally interested in living and working abroad, but have no idea how to lay the groundwork, look into whether you might qualify for a guest lecturing position at a university.
Kiel University near Hamburg is a good example: It hosts more than 400 foreign academics every year. The guests work on their own research as well as on joint projects with colleagues in Kiel.
Trade shows, training sessions and other events in your field are also invaluable networking opportunities. Show up with CV and business cards in hand. But don't limit yourself to just the event. As the team at Marketing Donut writes, leave yourself enough time to attend the extracurricular events that run alongside the conference.
"Speeches by important industry figures, workshops, seminars and panel discussions can be informative and attract many of the key players in a sector. These events are ideal environments for networking. Introduce yourself — everyone is wearing a badge and is there to talk business."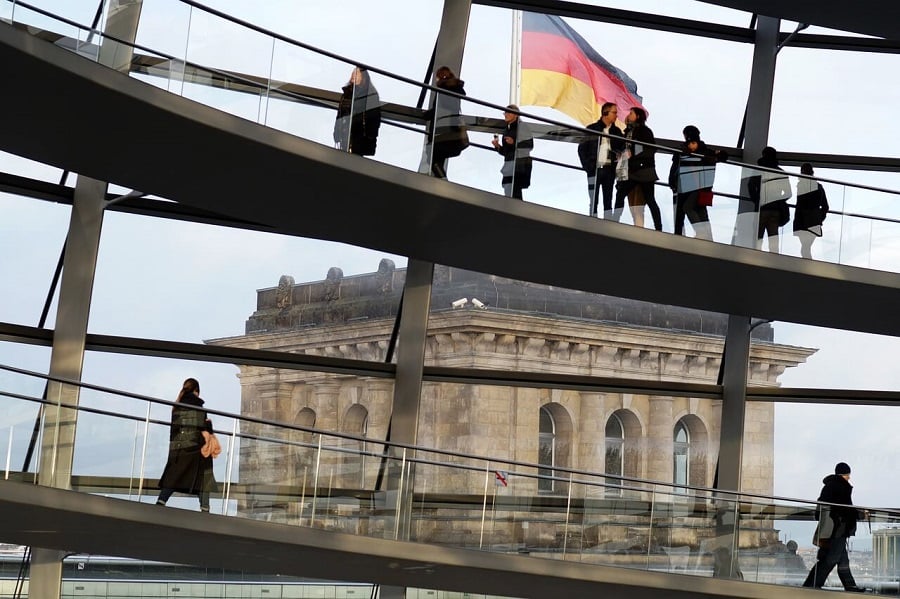 Fine-Tune Your Job Search by Crunching the Numbers
The German recruiting firm Immigrant Spirit in Düsseldorf recently listed the top 19 EU member countries with the most English-language job offers. On the continent, the Netherlands, Germany and Belgium led with approximately 13,000, 11,500 and 10,000 offers respectively.
Don't stop at the number of jobs, the team at Immigrant Spirit writes. Compare that with other statistics, like a country's population and the unemployment rate. And compare countries, too.
"Would you have expected the (relatively small) Netherlands to offer more jobs in English than Germany? Fifteen percent of all jobs in Amsterdam are English job offers. In Germany, only 3 percent of all jobs are available in English."
By analyzing the numbers, Immigrant Spirit writes, you can fine-tune your job hunt strategy.
Finally, don't forget to check salary figures for a given country, region or city. Using Germany as an example again, the state you work in can majorly impact your salary. According to The Local.de, professionals in the central German states earn 50 percent more than those in the former East Germany.
Drill Down By Country and City
The Jobs In Network is an online job board for English-speaking professionals. You can refine your search by country or industry sector, and recruiters can even geotarget their ads so that only users in specific regions can see them.
In addition to the county-level search, there are 15 cities across the Continent in the network, each with its own hub. These are:
When we asked the Jobs in Network team for their top tips when looking for work, they said: "Finding a job can take time. Prepare yourself to be patient. Make sure to check visa and work permit requirements."
Another excellent resource is Expatica, an English-language news and information source for expatriates. Founded by Mark Welling a decade ago, the site has detailed information about Belgium, France, Germany, Luxembourg, Portugal, Spain, Switzerland and the Netherlands.
Expatica also hosts events, such as the "I Am Not a Tourist" Expat Fairs, which have been held in Amsterdam, Brussels, Madrid, Paris and elsewhere. These are networking opportunities for internationals as well as a place to find service providers.
Every year in Amsterdam, Expatica holds an annual Job Fair for Internationals. The 2017 Job Fair is scheduled for May 20 at the World Trade Center, and offers workshops for CV writing (to Dutch standards), career transitions, LinkedIn best practices and more. Employers from several industries and multilingual recruiters attend, allowing participants to meet important players in their field and giving them first-hand knowledge of the Dutch job market.
images by: Pedro Lastra, Anete Lūsiņa, Anastasia Borisova