The United States is an exciting country with each region having a distinct food culture.
US cities tend be extremely culturally diverse. For example, in New York City alone over 800 languages are spoken. This has led to a national food culture that is extraordinarily diverse and global.
If you are just arriving in the USA, you can expect to find almost everything there.
Here are just a few of the blogs that can be found in the nation's largest cities.
New York City
Smitten Kitchen - In the world's most diverse city, this is a blog filled with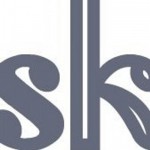 insights and personal revelations. Deb, the author, creates wonderfully achievable meals from her kitchen. Breakfast, lunch, dinner, desserts, and snacks are all represented in a fun and likeable way. This is a great introduction to New York cooking in a city that provides almost every ingredient imaginable. (Twitter - Facebook)
Devour the City - Don't take a bite out of the Big Apple until you have seen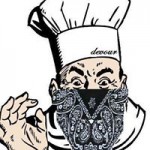 what "D.O." has to say. This is a restaurant blog of New York City that is for the average person. Reviews of pizza places in Brooklyn sit right next to reviews of restaurants that serve "California-inspired Italian" food. Grab a fork and follow along as D.O. eats their way around the City. (Twitter - Facebook)
Los Angeles
White On Rice Couple - Professional photographers Todd and Diane lend their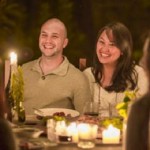 considerable talents to the foods that they make in their own kitchen. They are home gardeners, as well, providing wonderful photos of fresh vegetables before and after they are prepared. This is blog with lots of delicious food paired with scrumptious photography. (Pinterest - Facebook)
Worth Every Bite - Wendy does reviews of Los Angeles restaurants that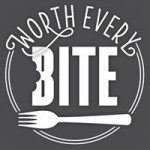 involve honest opinions and great photographs. The restaurants she takes readers to are not necessarily LA's most famous eateries, but it is likely that many are on their way to stardom. Don't eat in LA until you find out what Wendy has to say. (Twitter - Facebook)
Chicago
Eat The Burbs - Covering more area than many countries, the city of Chicago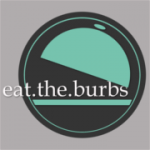 is massive and Rachell covers it all. From celebrity restaurant openings in the heart of the city to amazing food in the suburbs, this is a blog as vast and vibrant as the Windy City itself. See where Rachell is going next before you make reservations. (Instagram - Facebook)
What's Cookin, Chicago?! - Joleen offers up the most delectable eats in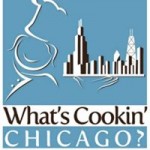 the city with her blog, What's Cookin' Chicago? Her delicious recipes are easy to use and cover every part of the meal, all from a Chicagoan's perspective. The tone is light and friendly, so following her recipes is easy and fun. (Twitter - Facebook)
Houston
HTown Chow Down - H Town Chow Down is a blog written by a group of foodies who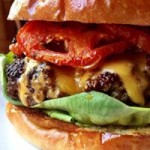 take on the vibrant food culture of Houston. There are reviews of restaurants of every shape and size. This is the one blog to consult before you head out for dinner in Houston. (Twitter - Facebook)
TexasFood.com - A small group of dedicated foodies

write this blog that reviews everything from new hot sauces to great Texas recipes. This a blog that is designed to celebrate all the food that fits in the Lone Star State. These folks make sure that their readers are up to date on all the great food that there is to be had. (Twitter - Facebook)
Phoenix
PHX Rail Food - A different take on a food blog, this site reviews eateries
along the light rail commuter train lines between Phoenix, Tempe and Mesa, Arizona. The reviews are fun and honest. The tone sounds as much like a conversation with a friend as a written blog. Even if you aren't on the train, this is a blog to consult for a great place to eat and have a good time. (Twitter - Facebook)
Jacksonville
High Heels & Good Meals - Trice takes readers on a tour of Jacksonville

with food and fashion. Her blog is fun, playful and full of great food suggestions and reviews. She also offers lots of amazing recipes, all of them with a touch of Southern flair and style. This is a great blog for anyone arriving in Jacksonville and looking for a place to eat. (Twitter - Instagram)
The Food Bitch Blog - Devon Stiles shares her life and love of
food from Jacksonville on The Food Bitch Blog. With a focus on recipes, but with a dash of restaurant reviews, this is a great blog to get introduced to Jacksonville food activities and nightlife. (Twitter - Facebook)
Seattle
Herbivoracious – Written by Michael Natkin, a former computer programmer

for Adobe Systems (AfterEffects) and Industrial Light and Sound (Terminator), this is a blog about vegetarian eating that takes a different approach. He sets out to make vegetarianism approachable and everyone is welcomed. Check out his blog and see what the frontier of vegetarian cuisine looks like. (Twitter - Facebook)
Orangette - Part recipes, part reviews, and all fun, Orangette is a blog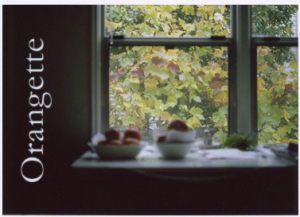 that celebrates great food. Molly, the blogger, shares some succulent foods and great restaurants with her readers. The photography is excellent and the tone of the blog is so friendly and approachable, you find yourself wanting her to write even more often. (Facebook)
Denver
Highlands Ranch Foodie - Lea Ann presents food and culture around Denver. Her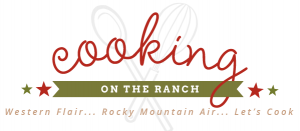 food and recipes are outstanding. Each entry evokes the clear air and vast spaces that surround the Mile High City. Check out her foods to see how a modern rancher eats. You won't be disappointed. (Twitter - Facebook)
Denver On a Spit - Everything from restaurants reviews to recipes, this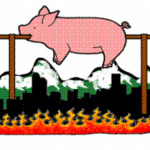 Denver blog is the place to go to discover Rocky Mountain cuisine. With a friendly, personal tone, this is a food blog that will guide you through this great city with a fork in your hand and a song in your heart. (Twitter)
Washington, DC
Wong Eats - Any place, any price. That's what this blog is about. This is a huge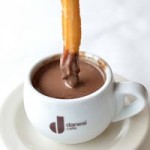 restaurant review blog of the best eateries in the nation's capital. Alex Wong takes readers on a journey around the world without needing to leave Washington. This is the place to start when you arrive and need to have a bite. (Facebook)
Spicy DC Blog - This blog is unique on our list for being almost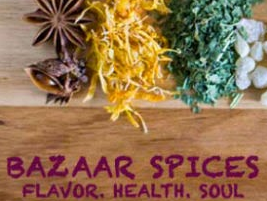 exclusively about herbs and spices. The authors are the owners of a small spice shop in Washington, DC. They offer advice for food and healing herbs and spices. You can almost smell the amazing foods and tea that they are writing about. This is a blog that will spice up your culinary life.
Boston
A Thought For Food – Brian, the author of this blog, is a photographer and a foodie.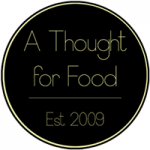 He photographs every meal and they all look fantastic. His travels around Boston and the surrounding area give him an extraordinary palette from which to draw upon. He offers scores of recipes and every one of them comes with magazine-quality photos. Don't miss this food blog if you are going to cook in Boston or anywhere else. (Twitter - Facebook)
A Boston Food Diary - Want to know where to go for a decent meal in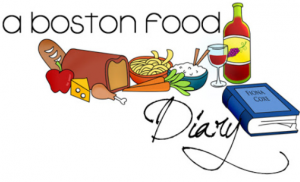 and around Boston? A Boston Food Diary is the first place to look. There are great reviews of food from all over the city. Each Boston neighborhood has its own tastes and smells; this blog brings them all to you. (Pinterest)
Las Vegas
Raw Food Las Vegas - Here is another unique blog subject, raw food. This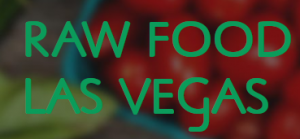 slick blog and accompanying website celebrate everything raw in Vegas. Whether it is juicing or a salad, RawFoodLasVegas has it. They also have an active social media presence and are the ultimate source for info on raw dining in the city. (Instagram - Twitter)
Vegas Burger Blog - For the other side of Las Vegas's food scene, check out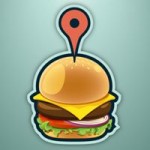 the Vegas Burger Blog. This classic American sandwich can be found everywhere, but don't pick up a burger in Vegas without consulting this authority first. This isn't a slick advertising platform like many Vegas blogs, but an actual journal by someone who also leaves Las Vegas and eats burgers elsewhere. (Twitter - Facebook)
Honolulu
Ono Kine Grindz – This is a neat little blog that takes readers around

Honolulu and all of Hawaii eating some of the amazing foods of the area. The photos are lovely, showing the freshness of the seafood and sharing some of the art of this island paradise. This is the blog to read to get out of the drive-thru and into the real foods of Hawaii. (Tumblr)
Honolulu Eats - Baking, cooking, and celebrating the foods of Honolulu is what this blog is all about. Dining out happens in some of Hawaii's off the path cafes and restaurants. This is a blog about food in paradise for the average person. It is delicious.
Anchorage
An Alaska Life - Julia's blog is not simply about food, but life in the largest of the United States. See what ice cream made from rendered caribou fat looks like or a gnocchi made from the spring tips of spruce trees. This is food Alaska-style and it looks amazing. If you are touching down in Anchorage, learn to eat all over again from Julia. (Facebook - Instagram)
Anchorage Food Mosaic - Put together by a group of friends with various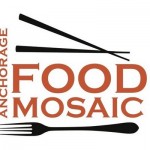 contributors, this is a food blog that encompasses a variety of foods as vast as Alaska itself. This blog is written with an eye toward sustainable dining and living. The recipes are created to take advantage of the abundance of great food that Alaska has to offer. (Twitter - Facebook)