Moving to Ireland from the UK: a step-by-step guide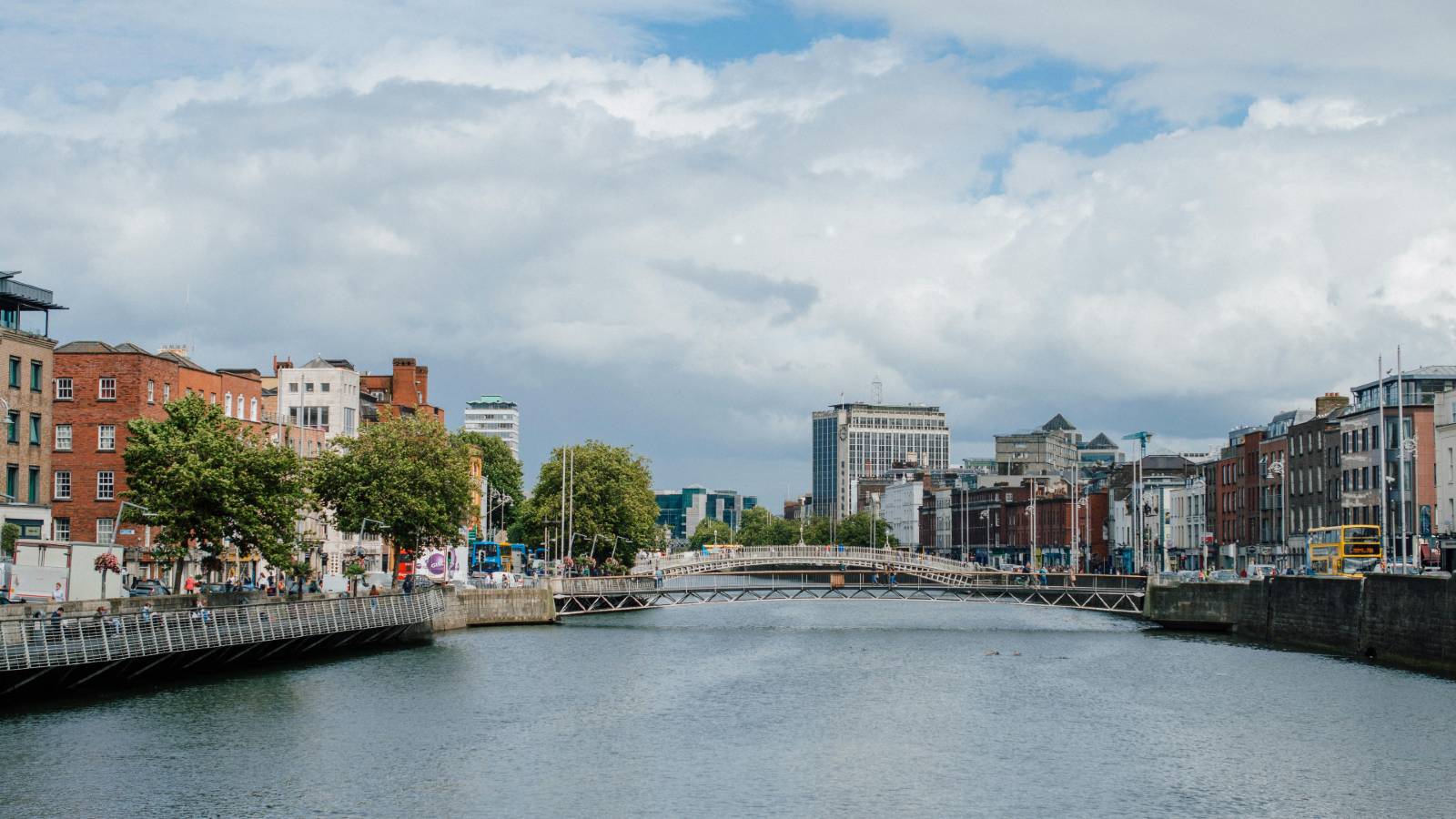 If you're thinking of moving to Ireland from the United Kingdom (UK), you'll be in good company. There are almost 650,000 expats living in Ireland, in a country with a population of 5.01 million people in total.

One of the many reasons British citizens move to Ireland is that you don't need a visa to work or study there. The job opportunities and work/life balance are enticing as well. After Brexit, many companies relocated to Ireland, including Barclays, Morgan Stanley, Thomson Reuters, Coinbase, Goldman Sachs, JP Morgan and Bank of America. The opportunities for job-seekers are expected to rise throughout 2022, although employers may have to offer higher salaries to compete with cost of living increases.
We cover the cost of living, finding a job and getting somewhere to live in detail below. If you're interested in transforming the future of financial services, check out our open positions here. To take the stress out of bringing your car with you, check out our complete guide to importing a car from the UK to Ireland.
And if you need to transfer money as part of your move or send money home once you settle in, it's worth noting that it's up to eight times cheaper to send money abroad with CurrencyFair than using traditional money transfer services.
Moving to Ireland from the UK: working and visas
The ability to move and work freely between the UK and Ireland remains protected thanks to the fact that the Common Travel Area (CTA) arrangement pre-dates Ireland and Britain's membership of the EU.

This means that UK nationals don't need a visa to live, work or study in Ireland. However, you do need to inform the UK government offices that deal with your benefits, pension and tax if you're moving or retiring abroad. For Brits planning to enjoy their retirement in Ireland, the rules around state pensions remain broadly as they were. If you qualify for a UK state pension, you can claim it anywhere in the world.
Moving to Ireland from the UK after Brexit
​​After the UK left the EU on 31 January 2020, it left many British and Irish citizens concerned about their ability to live and work in Ireland or the UK. The good news is that the Government of Ireland and the UK Government have signed a Memorandum of Understanding‌ and a joint statement on the CTA, reaffirming their commitment to maintaining it. As mentioned, this means that British citizens will continue to enjoy the right to live, work, study and access services in Ireland, and to vote in certain elections as was previously the case. This also applies to those moving to Northern Ireland.
Entering Ireland from the UK during Covid-19
As of February 2022, Ireland's borders are open for international travel and it is accepting expats relocating there with some conditions. As it is a fluid situation, it's worth checking the Irish government or citizens information websites for the latest information before your move. Travel advice for over 200 countries is available on Travel Advice - Department of Foreign Affairs.
You must have one of the following when you arrive in Ireland:
Everyone arriving in Ireland must also complete a Passenger Locator Form before boarding a flight or taking a boat. This form still needs to be completed if you arrive through Northern Ireland and were overseas within 28 days before you arrived in Ireland.
Finding a job in Ireland
The Irish workforce is among the most educated in the world, and there are plentiful job opportunities there. Particularly so if you want to work in technology, life sciences, pharma, data protection, privacy and employment law. One term you may encounter on your search is a "PPS Number". A Personal Public Service (PPS) Number is used to access social welfare benefits, public services and information in Ireland. You do not need a PPS Number for an employer to make an offer of employment but once you have a signed offer of employment you can apply for one.

When applying for a job, you'll need a CV (curriculum vitae) and generally a cover letter detailing your qualifications and why you want to work for the company you're applying to. You can find details on how to write a CV on specialist websites for job-seekers or the Irish local employment services website.
You can use the following sources to help you in your job hunt:
Finding somewhere to live in Ireland
Without a doubt, for many people, this can be the trickiest part of the move. Ireland, and Dublin in particular, is in the midst of a housing and rent crisis. You can expect to pay around €1,700 per month (before bills) for a one-bedroom apartment in Dublin's city centre. Most apartments and houses to rent are advertised on accommodation websites (listed below) but you should also tap into your network and ask the people in your new job for leads on rooms or apartments up for rent.

Whether you're looking to rent or buy, you'll find available options on these sources:
You can also find short-term solutions below, but with the caveat that they may be more expensive than renting:
Cost of living in Ireland
According to Numbeo, a cost of living database, consumer prices (including rent) are 15.93% higher in Ireland than in the United Kingdom. However, if you're transplanting from one capital city to another, the consumer prices in Dublin are 12.38% lower than in London. Despite the high cost of living, Ireland ranks second-highest in the world in terms of quality of life, according to a study by the United Nations. It also has the second-highest minimum wage in Europe.

One way to offset the cost of moving to Ireland from the UK is to use CurrencyFair to transfer the expenses related to relocation and setting up a new home abroad. Remember that you can save up to eight times what you would spend using a bank when you transfer money abroad with CurrencyFair, as opposed to conventional currency exchange services.

You can refer as many friends and family to CurrencyFair as you like, and when they qualify, you each get a cash bonus added to your CurrencyFair account. With the CurrencyFair Marketplace, you can even set your own rate and wait for it to get matched - meaning you can even beat the transfer rate you see online. It's ideal for expats who need to send regular savings home, make mortgage payments and other property expenses overseas and remit the sale of shares abroad.
This information is correct as of 21 February 2021. This information is not to be relied on in making a decision with regard to an investment. We strongly recommend that you obtain independent financial advice before making any form of investment or significant financial transaction. This article is purely for general information purposes. Photo by Gadiel Lazcano on Unsplash.