There is an array of reasons as to why someone might want to move to Spain. The relaxed pace of life, wonderful weather and very agreeable standard of living make it an attractive European destination to expats young and old. An added bonus is its relatively low cost of living, which shall be further explored in this article. Read on to find out more about the cost of property, travel, education, health and leisure costs in Spain.


The Cost of Living in Spain
As of June 2019, Numbeo
ranked Spain 38th in the world for its cost of living plus rent. Surprisingly, it is considered cheaper than countries such as Puerto Rico, Ghana and Myanmar, setting it apart from many mainland Europe countries like France and Germany. All the same, it ranks as a little more expensive than its neighbour, Portugal, which is 42nd on the list.

See where Spain slots in with the rest of the world in the table below: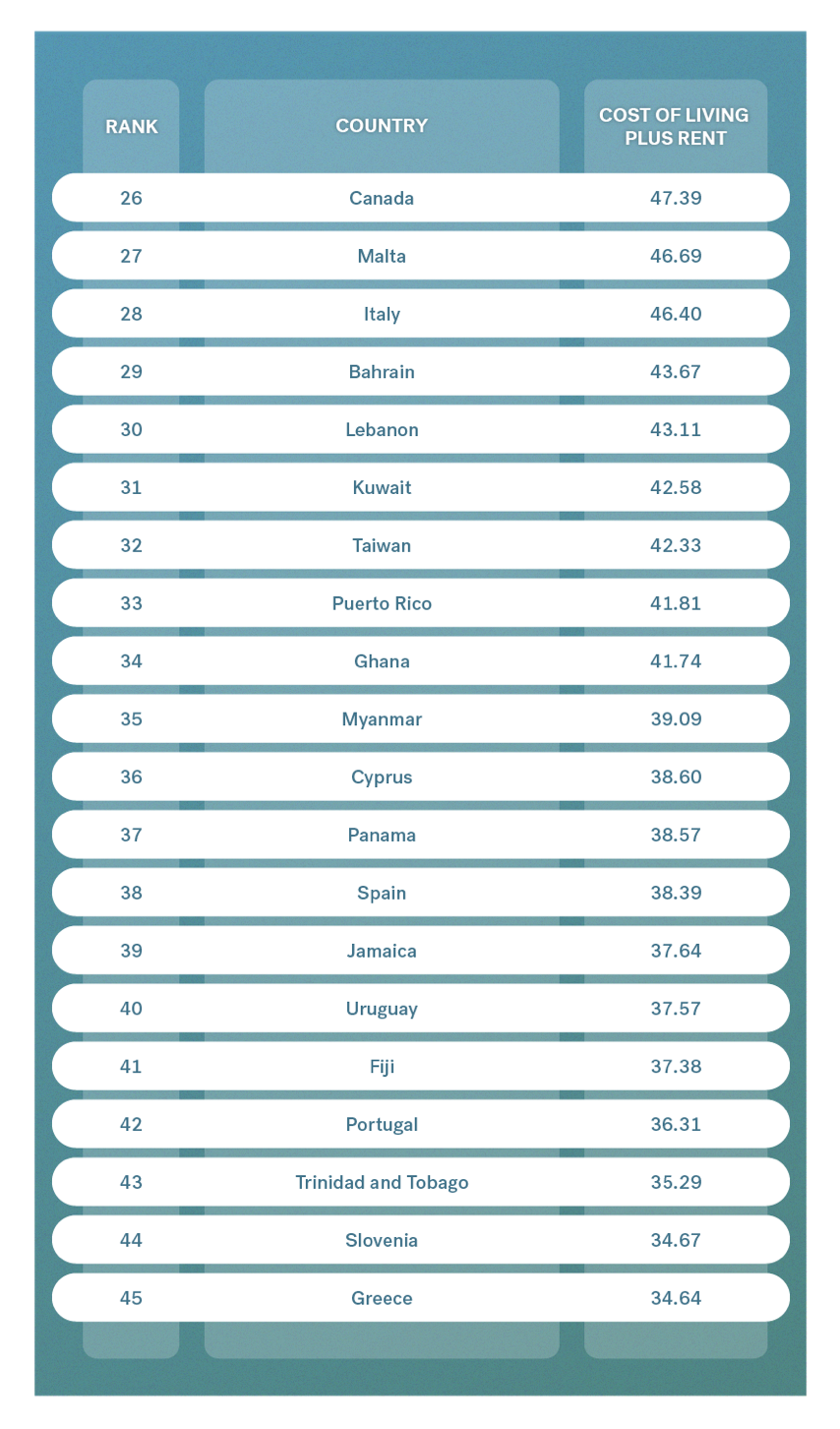 Figures provided by Numbeo
While expats from the United Kingdom and Ireland (which rank 25th and 8th on Numbeo's chart) might simply wish to settle down somewhere with a bit more sun, the cheaper lifestyle in Spain could be an additional plus to migrating there.

Which.co.uk quoted CurrencyFair as the best provider for sending £10,000 to European destinations such as Spain.

The beautiful city of Barcelona has the highest cost of living plus rent, followed by Madrid, according to Numbeo. Cheaper regions include Malaga, Alicante and Granada, all located down in the sunny south of the country. However, the cost of living in each region is definitely relative to the average income one can expect to earn: Numbeo quotes the average monthly net salary after tax at €1611.39 in Madrid, and at €1179.89 in Malaga. Income and expenditure are likely to be proportionate to each other, regardless of where the expat would like to locate to within the country.


Property Costs in Spain
Expats from more cool, temperate parts of Europe are attracted to having a place to call their own in a hot, scenic country like Spain. Property prices there make the decision to move a little more straight forward, beating costs found in Germany, Austria, Ireland and the UK. Again, property costs would be higher in built-up centres like Madrid, versus the less densely populated outskirts of Valencia. Below, we look at both the cost of renting and cost of buying property in Spain.

If you need expert advice on buying property in Spain, we have listed UK-based experts who can help.


Renting in Spain
Renting can be a beneficial way to get to know an area before making a long-term commitment to settling permanently. Websites like thinkSPAIN or servihabitat could help along the property hunt, but prospective migrants should be wary of inaccurate descriptions and a highly variant market, due to the mix of long-term rentals and holiday homes.

Numbeo's statistics show that the average three-bedroom, city-centre apartment would cost €1,011.26 per month. This is not too different to rates found in Portugal and Italy, which are only slightly more expensive (priced at €1,087.13 and €1,021.27 per month, respectively).


Buying Property in Spain
Expats who are feeling more confident about settling in Spain could be looking into property buying. Those looking to relocate could be interested to know that Spain offers a special "golden visa" residency permit to those who invest upwards of €500,000 in property there. However, this permit does not qualify immigrants to work in Spain, making it an option more suited to retirees.

The further one strays from hubs like Madrid and Barcelona, the lower property prices go. The below table shows prices in various parts of Spain, as provided by Numbeo: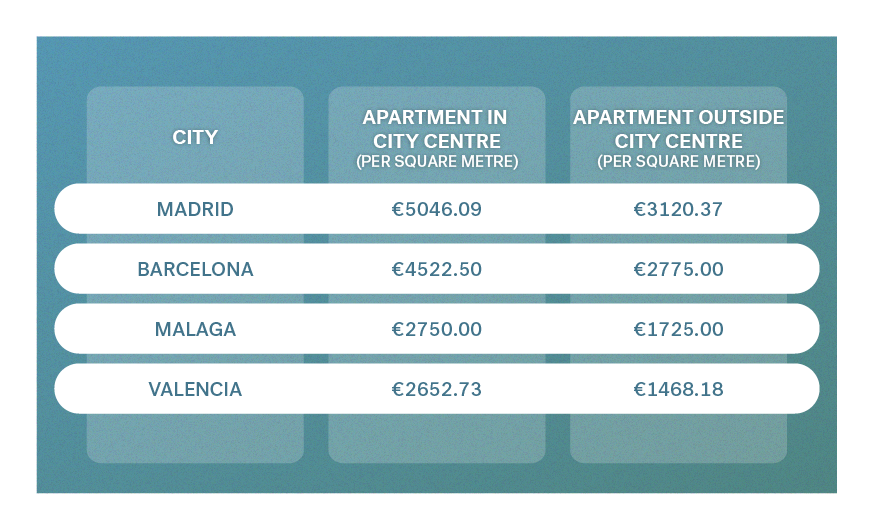 Buying property abroad? Read how you can turn your vacation home into a rental property here


Travel and Commuting Costs in Spain
Several major cities in Spain such as Madrid, Barcelona, Seville and Valencia are well connected with their own underground metro systems. As an added benefit, commuting is very affordable, with monthly public travel averaging at €42.95. This is just a fraction of the price one can expect to pay in Ireland (€100), and half the price of transport in New Zealand (€86.95), according to Numbeo. Expats who are looking to drive, on the other hand, can expect to pay roughly €1.44 per litre of fuel. This is quite cheap, relative to other European countries.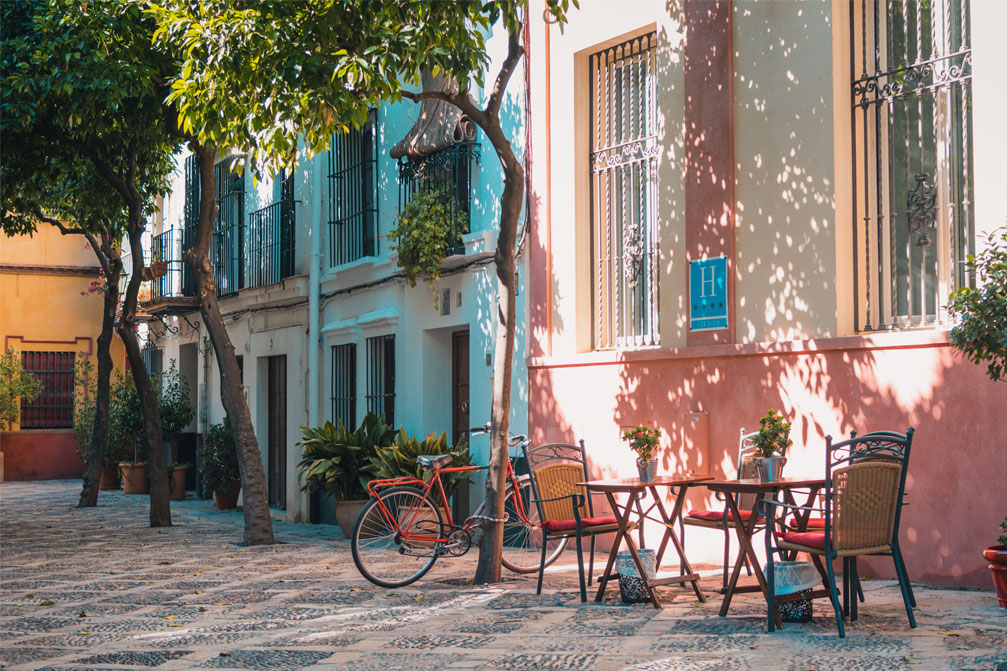 Entertainment Costs in Spain
If endless sunshine and blissful siestas are not sufficient entertainment, fear not: Spain is a country rich in history and culture. Food is a particularly important part of the Spanish lifestyle, and mealtimes are long and luxurious. That said, eating out is quite inexpensive: Based on Numbeo's findings, the average three-course meal for two at a mid-tier restaurant costs approximately €35. Expats who like a beer with friends in the evening will also be happy to know that a pint is priced at an average of €2.40, making it cheaper than the start of the taxi home afterwards (€3.14).


Education Costs in Spain
If planning to study in Spain, costs are quite reasonable in this regard when compared to other European countries, or to the United States. While fees vary among universities, tuition averages at €1000 per semester according to online resource Study in Spain.

Parents investigating childcare and schooling options may be trying to decide between entering into the Spanish public system or enrolling their kids in an international school. While these private schools are quite sparse and costly, they may help children with settling into a new country, according to Expatica. The resource site also claims that relative to other countries, the fees charged in Spanish bilingual and international schools are not so expensive. Preschooling is also relatively affordable and averages at €392.75, according to Numbeo.


Health and Fitness Costs in Spain
Expatica's guide states that expats who are living and working in Spain will likely benefit from state-subsidised healthcare, due to the social security payments which are taken from wages. The expat website also offers advice on taking out affordable insurance for those looking for extra cover. Keeping fit won't be costly to expats either, as a monthly gym membership costs an average of €36.16 per month (Numbeo).

Read more on how to find the best healthcare when moving abroad here.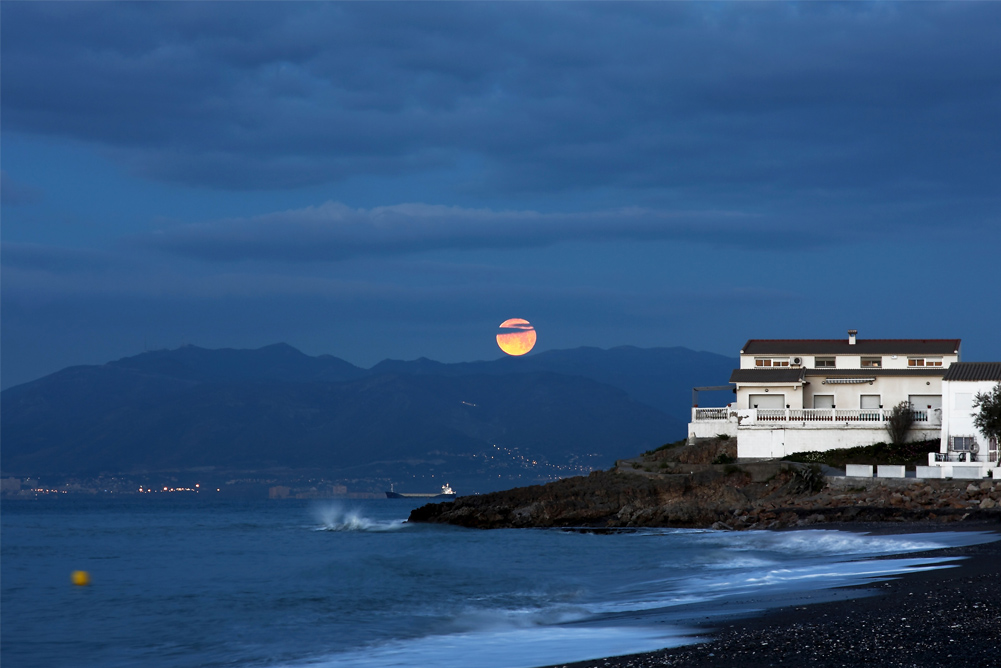 Is Moving to Spain a Good Idea?
While life in Spain may appear to be very affordable, it's very important to assess costs relative to the expectant income. For anyone harbouring the dream of moving to Spain, some planning and preparation could pay off in an expat's favour.



When you need to move savings to or from Spain, CurrencyFair offer the support, speed and great exchange rates needed for your money transfers.Banks hide their fees in poor exchange rates, often charging as much as 3%-6% in excessive margins. CurrencyFair is around 0.45% away from the currency market rate, meaning it can be up to eight times cheaper for you to send money online with CurrencyFair.