People from all over the world flock to Thailand on for its bustling culture, excellent cuisine and care-free way of life. While the prospect of leaving everything behind to start afresh in one of Asia's most beautiful countries might sound very appealing, it is important to first ensure that it is within budget. This guide takes prospective expats through everything they need to know about the cost of living in Thailand.



The Cost of Living in Thailand
It's no secret that money goes further in Thailand than in many other parts of the world. In fact, the country is 50th on Numbeo's cost of living plus rent index, between Oman and Mauritius. To put Thailand's cost of living into perspective, travel blogger Shannon O'Donnell stated that her monthly expenditure in Thailand averaged a third of her U.S. monthly living expenses in the USA.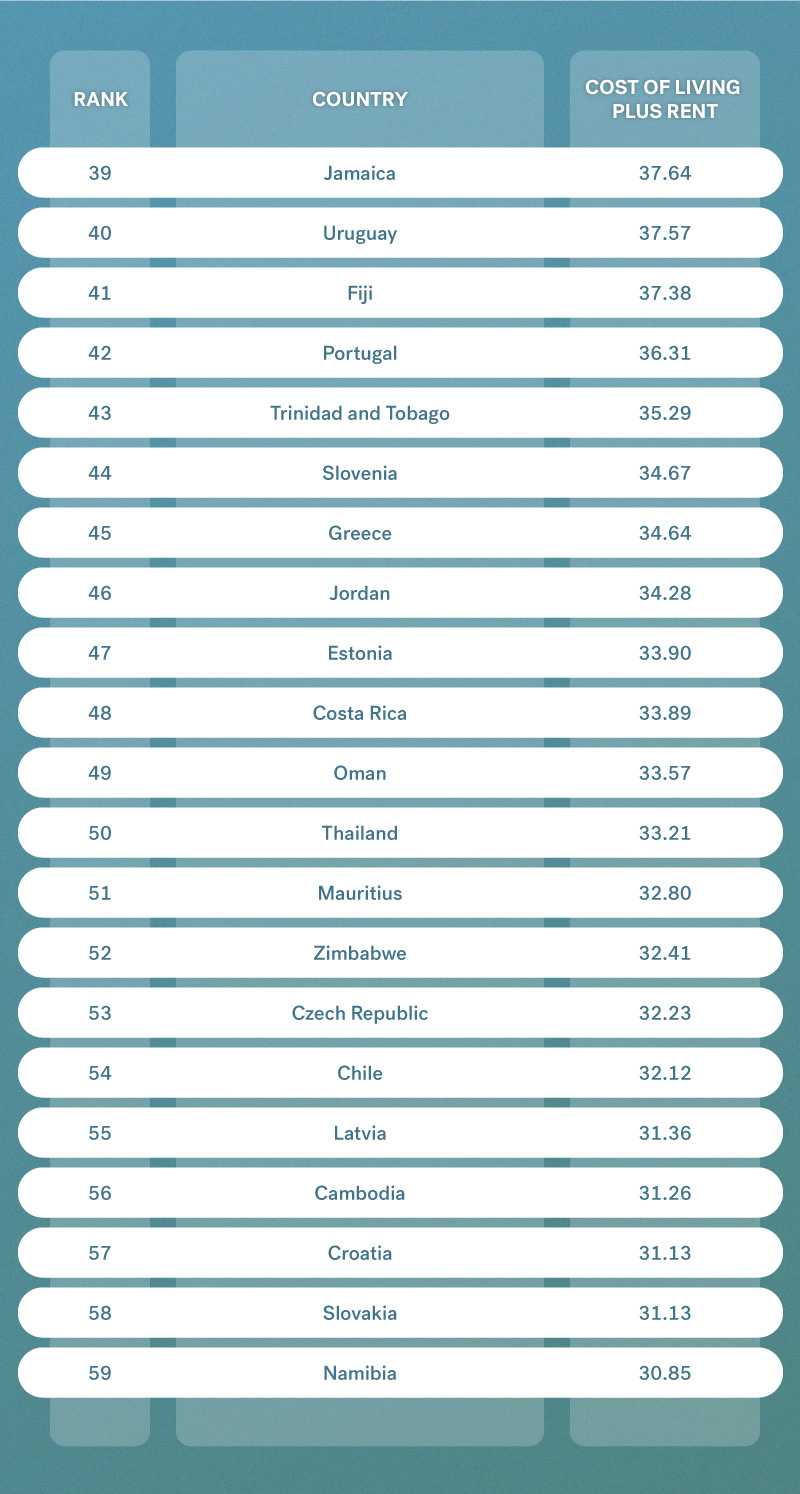 The area expats choose to live in can be a major factor in calculating how much a new life in Thailand might cost. The bustling city of Bangkok is significantly more expensive than other popular multicultural cities such as Pattaya, Phuket and Chiang Mai. Property costs (discussed later) play a major part in the cost of living plus rent in each city, as illustrated below: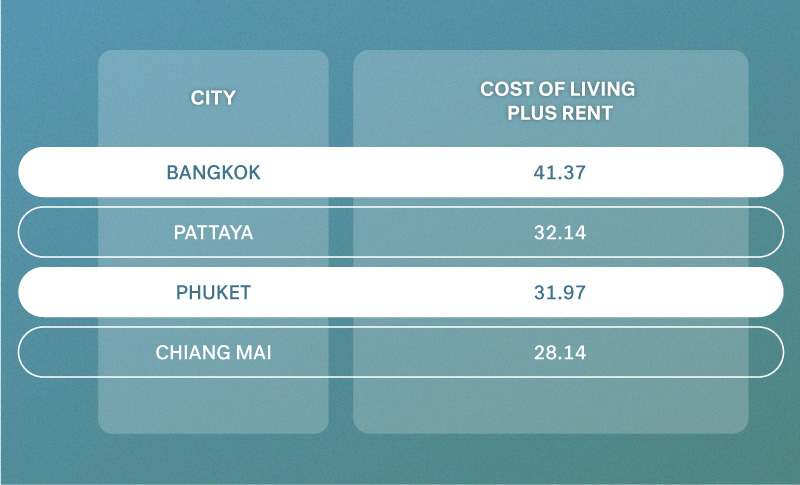 (Statistics provided by Numbeo)



People thinking of moving to Thailand may need to consider their career prospects and prepare to integrate into Thai work culture. Expat Arrivals explain that hierarchy is integral to the Thai workplace. According to Grant Thornton, 80% of all businesses in Thailand are owned by families. Adjusting to these cultural differences may be a challenge for new employees from overseas. However, there is no major expectation for foreigners to be able to speak Thai; once they have fluency in English, expats can expect to find jobs in teaching, hospitality or freelancing in Thailand. The average monthly wage in Thailand is THB 19,546.45 according to Numbeo. This is the equivalent of €566.83, US$639.17, or £509.89.



While salary prospects in Thailand may seem very modest compared to Western salaries, the affordability of the cost of living in Thailand can be advantageous for anyone moving there to make their savings go further. The cheaper cost of living on offer in Thailand is what makes the country an attractive destination for retirees, who already have saved their nest-egg and are ready to settle down somewhere with sun, sights and an affordable lifestyle.
Property Costs in Thailand
The cost of property in Thailand may cause some culture shock to anyone moving from Europe, North American or Australia. It is highly unusual to cook at home in Thailand so kitchen facilities such as a stove or refrigerator are rarely found in the kitchen of properties expats can rent. While some may negotiate the addition of a hot plate or rice cooker, it is more common to dine out on a meal cooked by one of the many street traders there.
Rental Costs in Thailand
According to Numbeo, the monthly rent of a one-bed apartment in Thailand averages at THB 13,425.58 inside the city centre, and THB 8,349.55 in the suburbs. Renting the same size apartment in Czech Republic would be more expensive, even though Czech Republic's cost of living plus rent index is smaller. This puts into perspective the affordability on offer in Thailand's rental market.

It may be advisable for non-Thai speakers to exercise caution when looking to rent, as many Thai landlords only know their native tongue. Looking for assistance from a local agent or a Thai-speaking friend may help anyone looking for an affordable property to rent in Thailand.
Buying Property in Thailand

As seen above, the region of choice for property hunting will play a large role in calculating the cost of living in Thailand for an expat. Bangkok's high population density and demand for space makes it much more expensive than Pattaya and Chiang Mai, which in comparison would be more sparsely populated.

While there are a variety of accommodation options available for purchase in Thailand, there are some limitations for foreigners. For example, a non-Thai resident can only buy property in Thailand if the residential block remains Thai in majority.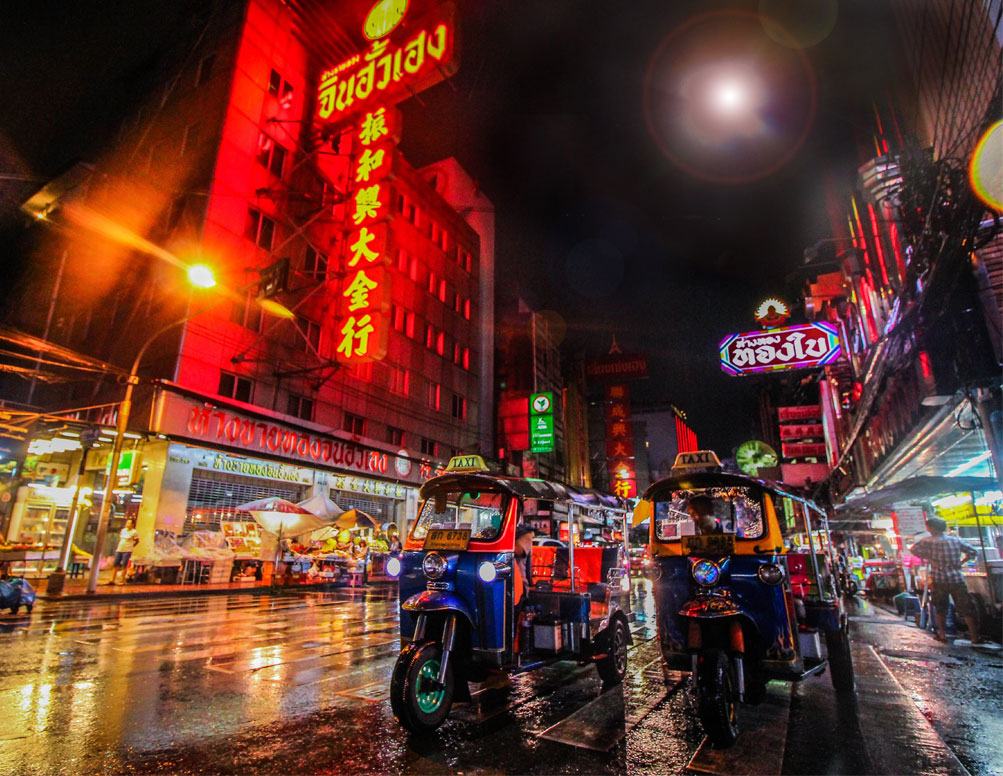 Travel and Commuting Costs in Thailand
To describe transport in Thailand's as "busy" would be an understatement. In Thailand, drivers drive on the left, traffic jams are plentiful and there is little order on the roads. The World Health Organisation places Thailand as second in the world for road traffic fatalities. The majority of these deaths are on motorcycles, with motorcyclists make up a large portion of Thailand's road users. Although using a motorcycle can be a cost-effective method of travel, the Thaiger advises that expats doing so should invest in training, practice and protection beforehand.

Both motorists and motorcyclists will be pleased to know that gasoline in Thailand is relatively affordable, costing THB 30.29 per litre which is the equivalent of one dollar in the United States (Numbeo).

Those who are happy to be transported to their destination have a number of options in Thailand. While a Thai tuk-tuk may be able to weave through traffic jams, their pricing, safety and exposure to exhaust fumes can be less predictable for users. In Bangkok, the public transport system boasts a bus network, sky train, subway system and express boats to allow commuters to avoid the worst of the road traffic. Numbeo's figures state that the average monthly travel pass in Thailand will cost THB 1080, which is equal to approximately €31.32. This is one-third of the price of a monthly travel pass in Australia or New Zealand.



Health and Fitness Costs in Thailand
Many retirees find Thailand an attractive destination due to its high standard of medical care. Thai health insurance is moderately priced, and the country has some of the best hospitals in South-East Asia.

An article on travel site Expat Arrivals notes that expats working in Thailand are legally obligated to have health insurance. This can come in the form of limited social security, in which 5% is deducted from the monthly salary, or a more holistic form of private insurance. The site also recommends that given the agreeable pricing of out-patient care in Thailand, only in-patient cover would be necessary.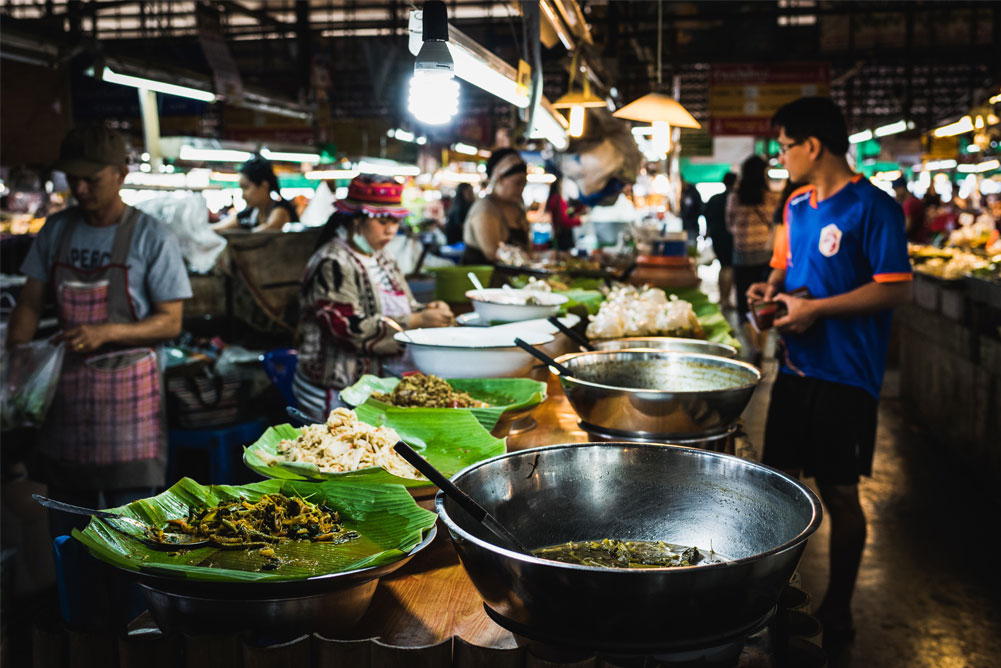 Entertainment Costs in Thailand
Thailand's culture is a huge driving factor for expats planning to travel to Thailand for long-term migration or just for an extended holiday. The country's charm is easily seen in the boisterous street markets and colourful street celebrations that take place. Thailand is most known for its fantastic food, festivals and international influences – many of its inhabitants originate from places as far away as Mexico.

As previously mentioned, it is rare for a Thai apartment or house to come with a Western-style kitchen. As a result, eating out is a daily occurrence. If expats have concerns about this being a costly necessity, they can rest assured that Thai street food is not only highly affordable, but varied and delicious. One of these generous and flavoursome meals costs around THB 60 – this is the equivalent to 1-2 US dollars, pounds sterling or euros, and is one of the best ways to enjoy Thai culture.

Another excellent way to is by partaking in some of their well-known festivals or heading out to enjoy the nightlife. A pint of Thai beer costs more than the average street meal at THB 70, according to Numbeo. Relative to typical prices in other currencies, it shouldn't be too costly to have an inexpensive night out in Thailand.
Is Moving to Thailand Worth it?
Thailand is the ideal location for expats looking for a hot climate, rich culture and an exciting pace of life. While living within an expat's means may not be a major challenge, adapting to a very different slower way of life and hierarchical work culture may be difficult for expats moving to Thailand. Those ready to make the move should assess the costs of making the move, but ultimately, their willingness to change their lifestyle will be an important consideration when it comes to making the move.