Holiday Lettings In Spain: Have Your Own Business with your Home
Whether you're moving part-time to a different part of the world or just need someone to keep an eye on your vacation home, there are plenty of options for homeowners looking for rental property management in Spain.
This is a great time to consider renting your property out in Spain, especially for British expats and business managers who spend most of the year traveling.
We hope this guide will show you what to look for in rental property management, whom to hire and how you can leave your home securely for long periods of time.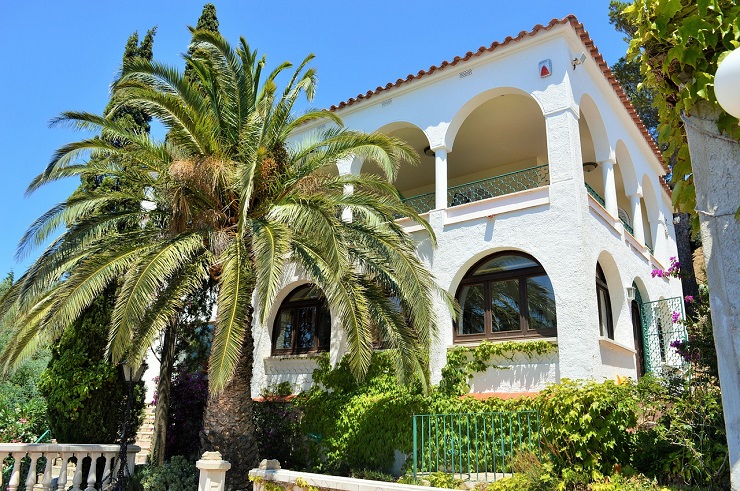 Why You Should Turn Your Spanish Vacation Home Into a Rental Property
If you're planning to be away from your home for long stretches of time, there are two options: You can let it sit empty — with a neighbor or keyholder to stop by to collect your mail — or you can rent it out to holidaymakers during the high season.
Spain is the Go-To Location for UK Holiday Travel
Spain has boomed into a favorite location for English second-homes, and a go-to for expats fleeing the endless rain of the UK. Christopher Clover of Panorama Real Estate has been studying the Marbella real estate market for 45 years. Marbella, located between Malaga and Gibraltar, has seen the fastest home-buying growth in years, with the largest demographic of foreign homebuyers from the UK. British buyers in the region increased 28 percent from 2013 to 2014 — accounting for more than 7,000 homes.
Brits aren't just moving to Spain; they're also visiting the country in record numbers. Chris Kitching, a travel reporter for the Daily Mail, found that 12 million British nationals visit Spain annually, and make up more than a quarter of Spain's total tourist population.
Spanish beaches at Majorca and Tenerife beat out Orlando and Disneyland Paris for favorite British holiday destinations. Because the demand for tourist accommodation is there, expats living in Spain can use their English fluency and cultural know-how to turn their seasonal property into a revenue channel.
Thinking of buying property in Spain? See how much it would cost you to convert GBP to EUR with CurrencyFair.
Now is the Time to have Rental Property in Spain
Turn Your Vacation Home Into an Investment Property
Robert Carry of OverseasPropertyAlert.com interviewed real estate professional Barbara Wood about her Spain rental experiences in 2015. Wood explained that most real estate investments that are turned into rentals see an average return of 7–10 percent annually on the Costa Del Sol.
On top of the beaches and golf, expats from non-EU countries are drawn to the area because of Spain's Golden Visa program: Any property owner who spends more than 500,000 EUR is given residency. This means a Golden Visa recipient who rents out his or her home could average 40,000 EUR annually from their property if they market it well, while still having a vacation home of their own.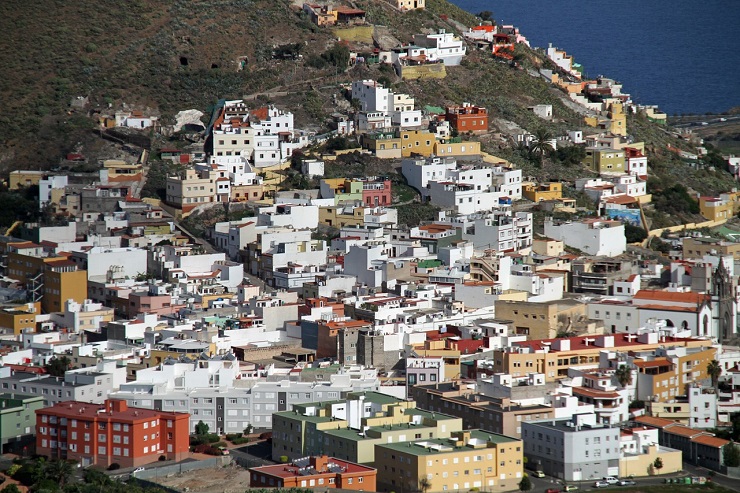 Why Should You Hire A Rental Property Management Company?
More travelers than ever are rejecting traditional hotels and hostels for homestays and house rentals. However, trying to promote your property through Airbnb can be more trouble than it's worth, and net you lower returns in the long run.
The Spanish Government is Pushing Back Against the Growth of Airbnb
Airbnb had more than 150 million travelers in 191 countries as of October 2017, according to publisher and statistician Craig Smith. However, many of the governments in these countries — Spain included — aren't comfortable with the underground economy that has formed from unregistered rental properties because hotel taxes are a huge source of revenue in some places.
Catalonia in particular has cracked down on the rise of these properties as more tourists than ever visit Barcelona. Claire Zillman, a business journalist for Fortune, covered the steps the Catalan government has taken to regulate Airbnb-like rentals. Not only will guest rentals be taxed moving forward, but properties will be limited by the number of rentals and the months they can rent them out. This is because rowdy guests cause damage to properties and invade otherwise quiet neighbourhoods.
Management Companies Understand Local Governmental Regulations
Instead of listing on Airbnb, or trying to manage your rental property yourself remotely, Ron Leshnower, president of Fair Housing Helper, recommends hiring a property management company, and letting them help you through the legalities.
These companies will vet tenants for you, to make sure that your tenants won't get rowdy and violate housing agreements, and even run background checks in some cases, before letting renters move into your property. They will deal with issues such as eviction and provide home-prep services in between tenants. This way, your rental property is still a revenue-producing entity, but the challenges of running the business are out of your hands.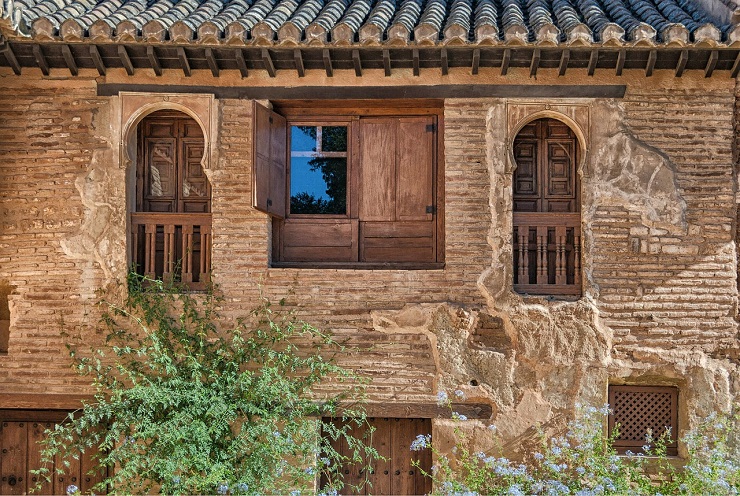 What to Look for in Rental Property Managers
Once you've decided to rent out your property through a reliable management company, it's time to start vetting your local options. Specifically, you need to consider the company's reputation, pricing, services, and expectations.
Check Whether They're Legally Able to Run a Business
Before you hire anyone to maintain your rental property, check their business background and make sure they can provide the proper government and tax documents to prove their business legitimacy.
Keyclean Property Management in San Javier, Spain, has been around since 2002, and has seen rental management companies rise and fall with the country's housing boom. They explain that every company should have three papers to prove their legitimacy:
Aa registered S.L. (Ltd.) company

A C.I.F. registration number (This is a licence to trade in property management.)

Proof of invoices that comply with IVA, or Spanish VAT
Without these, you will struggle to report your property to the local government and pay the appropriate taxes. Plus, the absence of these items should raise red flags about the company's reputation.
Shop Around for the Best Deals
Once you've narrowed down property managers that fulfil those requirements, your attention should turn to price. Most change 10–20 percent of the rent, or base their rates on property size and room, so you will have to meet with a few rental management companies to discuss what their fees are and what's included.
Decide What Extra Comforts You Want
Some companies, such as Let's Rent Marbella, run by Angela Sharp, add little extras to their services like the addition of a "welcome package" with food and toiletries to get new guests through the night. When you meet with property managers, make sure you disclose any unusual requests — such as whether they need to let in construction workers for an add-on — that might be unique to your home. Failure to disclose these challenges might violate your agreement.
The experts at Andalucia.com recommend looking for rental management companies that anticipate potential legal issues and ask you to make changes before you leave. For example, you may need to mark the depth of the pool or provide proof of upkeep for gas and electrical hookups. This reduces the risk of liability to both you and the company in your absence.
Make Sure You Both Take an Inventory of Your Property
Tony Sidebottom founded HomeCareontheWeb after years of working with property management companies. He bought his first family home in Spain 23 years ago and has lived permanently on the Costa del Sol for the past 11 years. After so many years working on the other side, he knows what gives owners peace of mind.
During the initial property visit, he takes photos of the property, along with an inventory of valuables and furniture. He also has administrative accounts for clients to review twice-monthly property checks and status updates on the property.
How You Can Prepare Your Property for Rental
You can't hand the keys to a rental property management firm and expect tenants to move in overnight. There are certain seasonal and financial elements you need to consider before you decide to list your property, along with preparation milestones to hit before you leave.
Register Your Property With the Local Government
Mark Stücklin, author of Need to Know: Buying Property in Spain, notes how the regional government of Andalucia recently decreed that all rental properties must be registered with the government. Local officials in the Balearics and the Canary Islands have passed similar measures to regulate taxation.
To give you an idea of your competition, this law is expected to affect 80,000 private homes and more than 400,000 guest beds in Andalucia. The competition for rental income in the area is stiff, and you might consider adding upgrades to your home before opening it to renters.
Evaluate Your Guest's Needs
The experts at Just Landed recommend sprucing up your kitchen with extra pots, pans and cooking equipment. This is especially important if you don't cook often and your kitchen is sparse.
You also want to evaluate your furniture and consider replacing more expensive pieces. While theft is rare, and most guests try not to damage your possessions, accidents do happen. In fact, most rental homes should budget for replacement furniture every three or so years.
Consider Additional Upgrades
To make your home more appealing, consider installing a private swimming pool if you don't have access to a community pool or live near the ocean or a river. After all, most visitors to Spain want to bask in the rays and cool of in the waves. A pool will increase visitor interest in the summer.
Paul Payne, sales and marketing director at Masa International, reports that landlords will make up 75 percent of their income during the summer months (June–September), with smaller bumps around the Christmas holidays and Easter.
This means it's possible to live in your home for most of the year while profiting from it in the summer. Most homeowners use the off-season to replace furniture, make repairs and install upgrades.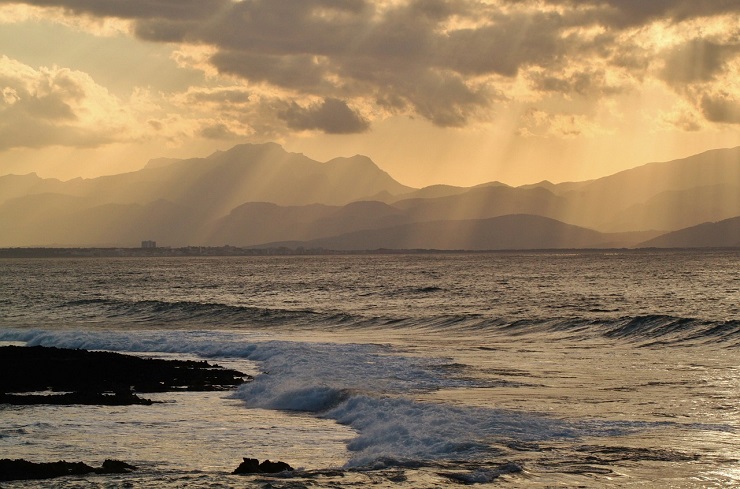 Who Should You Hire to Manage Your Rental Property?
There are many benefits to choosing smaller local-based rental management businesses in Spain. These companies will have an in-depth knowledge of the community, plus a list of local plumbers and electricians to call in a pinch. Also, many property companies have extensions across the south of Spain that lets them service multiple areas.
Check for Returning Customers
A good sign for a property management company is a list of loyal customers. Caribasol on the Costa del Sol is a family-run company with 26 years of property management history. While the company manages more than 100 properties, many clients return each year to rent for the summer months and open their homes to tenants and friends.
Alcor is also a family-owned real estate company in Almerimar, Costa Almeria. Founded in 2004, the company is run by English expats who offer property management elements that include linen replacement and laundry services.
Alcor's team gives each client one main point of contact whom they work with. This person gets to know the property and the landlord's needs and can find guests that are a good fit. Most homeowners prefer this personal touch instead of working through a larger management team.
Local Companies Might Have an Extra Touch
Finally, look for flexibility and different packages for your management company. If you want to handle the advertising, some companies, such as Property Management Costa Blanca in Alicante, have flexible advertising packages where they take over the whole marketing strategy, or leave it up to you.
Depending on your desired time commitment or level of involvement, you may want to increase the benefits and coverage from your property team. By choosing a service with multiple levels, you can increase (or decrease) your services without vetting new companies.
It's definitely possible to manage your rental business by yourself, but the marketing, upkeep and tenant risk can put too much pressure on homeowners with full-time jobs outside of their properties.
Having a home in Spain is supposed to be a fun experience, and a rental property management company can remove the stress while making sure your home generates a profit.
images by cstekelenburg, MonicaVolpin, tpsdave, cocoparisienne