Apps to help freelancers manage time, money and projects
Time is money - a phrase freelancers can truly really relate to.
When you are your own CCO, CFO and CEO, you are always on the lookout for your next client. However the next client can take time to find, win and set up. Often you have to spend more time - and money - on acquiring that next client than retaining an existing one as you go through several meetings, prepare several proposals or have to revise your pricing for them.
As freelancers, managing your time is your priority. At CurrencyFair we want to save you the time spent researching and sourcing the apps that can show you how to manage projects, how to track your hours and how to hustle up some work. We even look at the apps that can save you money on flights, tracking business expenses or set up a personal budget - no matter where in the world you may be.
Here are the apps that can help you do this: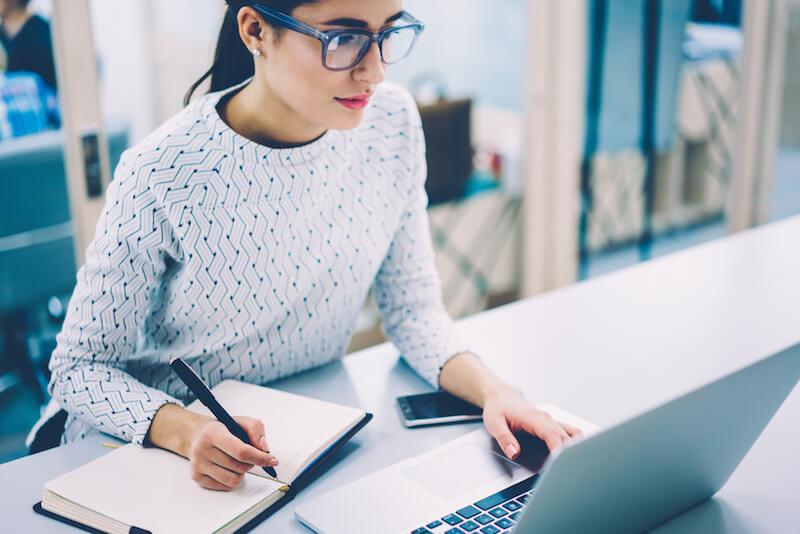 Apps to help freelancers stay organised
Meistertask (iOS, Android)
The Meistertask app lets you create project boards, collaborate with teams, assign tasks and track them. A handy extra is it lets you view completed tasks also so you can see what you have done before.
Rydoo (iOS, Android, Windows, Blackberry)
Expense reports can be a hassle, especially when you're on the road (or in the air). With this app, you scan or take a picture of the receipt, and it will go straight to the accounting department at your home office. User-friendly, Rydoo takes the hassle out of travel and expense management.
IFTTT Do (iOS, Android)
Do from the meta-app If This Then That (IFTTT), which links various web accounts to actions, can be used to record expenses, too. After downloading the Do app, take a picture of your receipt and automatically save it to Dropbox. The Dropbox link can be sent to the accounting office or your accountant when tax time rolls around again.
Hours (iOS)
Time is money, so when you need to track time spent on various accounts, this app's customisable notifications and start/stop timers are money savers. If you connect Hours to FreshBooks' cloud accounting, you can keep an eye on your bottom line in real time.
Slack (iOS, Android,Windows, Linux)
Looking to communicate, share files and work across multiple projects with a variety of team members than Slack is the app of choice for you. From being able to customise emojis it has a very informal feel and is designed to never feel too "officey".
Evernote (iOS, Android, Microsoft)
This app makes the concept of a notebook paperless. From adding photos to syncing between devices, adding voice memos to setting deadline, with Evernote you can create "notebooks'' within the app from which you can manage multiple projects or just write down your shopping list in.
Apps to help freelancers save money on travel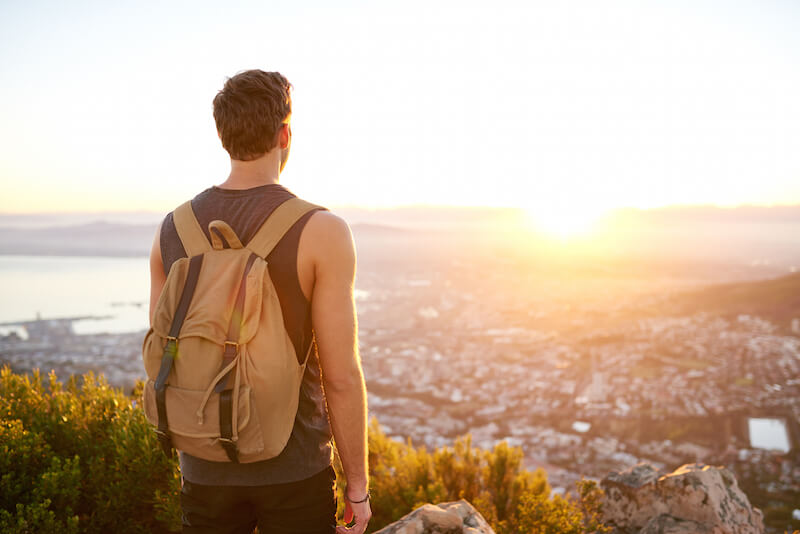 Sygic Trip Planning (iOS, Android)
Ideal for when you have just move overseas and are looking for the perfect brunch spot or the hidden gem of a restaurant you can bring your friends to when they visit - Sygic Travel Maps display the best attractions, hotels, restaurants or shops directly on the map on screen.
Skyscanner (iOS, Android)
A global travel search site, Skyscanner provides price comparisons for millions of flights, car hires and hotels, saving you both time and money. The apps are separate, and the Flight app is available on Windows 10, as well. Once you have found your flight, you then book directly with the airline or online travel agent.
Kayak (iOS, Android)
Kayak searches other sites to show travellers the information they need to find the right flights, hotels, car hires and holiday packages. In Kayak Trips you can also keep all your paperwork together, share your itinerary with a travel buddy or family and even access your plans offline
Hopper (iOS, Android)
Hopper is a mobile app that doesn't just let you book flights and accommodation from your phone but also tells you when is the best time to buy. . Accessing a historical archive of trillions of flight prices and more recently hotels prices, Hopper analyzes that data to share with its users through insightful predictions that consistently perform with 95% accuracy.
Apps for Freelancers in a new city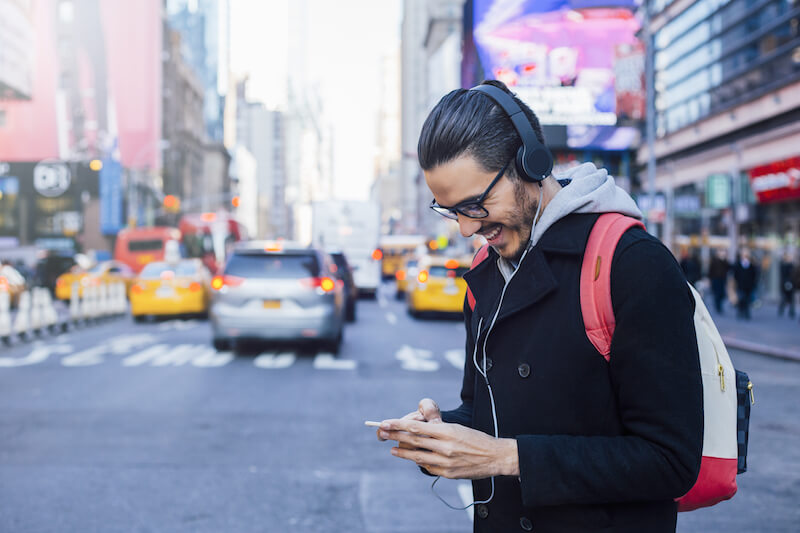 Citymapper (iOS, Android)
This one stop shop is the ultimate transport map that allows you map journeys, and includes all modes of public transport as well as walking, cycling and Uber in cities across the world. Citymapper also shows you the calories you used, compares your speed if it is slower than usual and even compare your journey times with other commuters and travellers on the same route and mode of transport.
Google trips
If you have a Gmail account then this account is the next step for you if you are heading abroad to travel. Not only does Google Trips gather your flight info and bookings along with mapping nearby attractions and restaurants. A tap of the "magic wand' features lets it surprise you with new attractions.
Kabbee (iOS, Android, Windows
This London-based minicab booking app helps you find the cheapest and closest minicab by comparing more than 70 cab fleets across London. You'll save money using Kabbee because minicabs can be up to 70% cheaper than black cabs.
Parker Car (iOS, Android)
Another taxi alternative in the UK is Parker Car Service. Although anyone can use the service, it's designed with the business user in mind. The company will customise invoices and bill weekly or monthly, and bookings can be charged to a business account. If you pay with a debit card, you'll save the 6% credit card surcharge.
GrabTaxi (iOS, Android, Windows, Blackberry)
An on-demand ride service in Southeast Asia is GrabTaxi, which covers Malaysia, Philippines, Thailand, Singapore, Vietnam and Indonesia. It is cost-effective in that you can hire private cars that may not charge as much as standard fares. Even if you are booking a cab from a local taxi fleet, rates vary between companies; if you know which one is cheapest, you can save money by choosing that one.
MyTaxi (iOS, Android, Windows, Blackberry))
Located in 40 cities around the world, from Barcelona to Tokyo, MyTaxi lets you hail taxis from within the app. The app locates your location, summons the taxi closest to you and lets you know how long it will take for your ride to pick you up. Some rides have fixed fares, and they are calculated so they're always lower than the meter rate you would have paid with another company.
goCatch (iOS, Android)
The taxi-finding app for Australia is goCatch. In addition to locating the nearest cab, the company has reduced the electronic payment surcharge to 5% nationally around Australia to save you a little extra money with every trip.
GoCar (iOS, Android)
GoCar is Ireland's number one car sharing company. It has various sized vehicles, even vans and electric cars stationed around Ireland in accessible locations. Free to join, you book cars by the hour and pay for the km travelled on longer journeys. Parking in Dublin city centre is free with a GoCar and insurance is included.
Zipcar (iOS, Android)
The global car sharing service Zipcar operates in around ten countries including the US, Canada, Spain and Taiwan. You get access to drive the cars by the hour or the day.
Getaround (iOS, Android)
Getaround is taking the idea of connecting taxis to customers one step further and is connecting passengers to other passengers who are happy to loan out their car for use. It is based on a P2P model - which CurrencyFair also uses - and just received $300m in funding. It allows you rent cars in the US from as little as $5 an hour.
Communication Apps for freelancers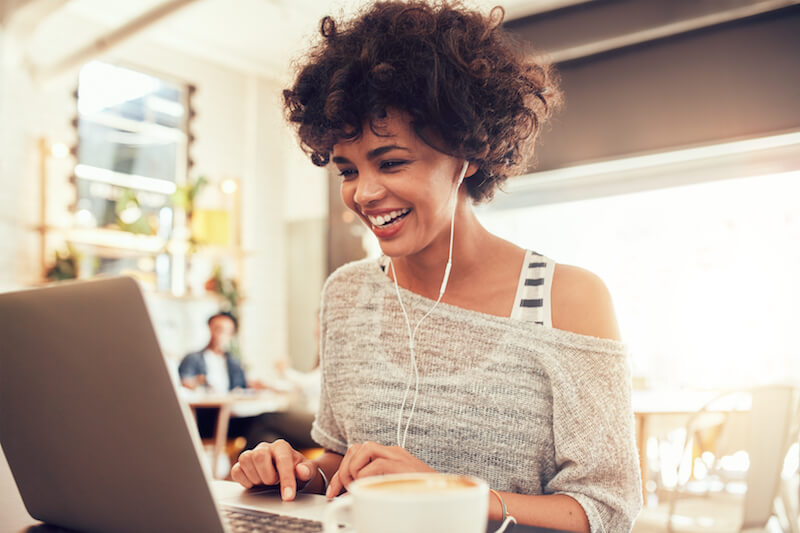 GroupMe (iOS, Android, Windows)
Connect for free with friends, family or coworkers in a private group chat with GroupMe. It works on most devices, and you can include friends on your contact list over SMS, even without the app. You can even log onto GroupMe from the web in case you've lost your phone. Plus, there's a llama emoji, and that's just priceless.
WhatsApp (iOS, Android, Windows, PC)
With built in end-to-end encryption into the latest versions of the app, WhatsApp offers simple secure messaging, voice messages, calls and video calls around the world. There is now also the WhatsApp Business App so businesses can interact with customers and quickly respond to messages. Calls from WhatsApp to WhatsApp are free.
Viber (iOS, Android, Windows)
While this App allows all the typical features of a messaging app in 2018, Viber also allows you to call people worldwide in either mobile or landline numbers for a very low rate, without them installing the app. You can video call around the world, send video messages as well as voice messages of your reply.
Facebook Messenger (iOS, Android, Windows)
Messenger is a great way to not only communicate within a group of other Facebook members but also allows you to video call with anyone anywhere in the world. It offers HD calls around the world for free if connected to WiFi as well as the option to send Voice Messages. And in selected countries, you can use it to send people money with Facebook Payments.
Blue Jeans (iOS, Android, Windows, Microsoft, Google Chrome)
Bluejeans is a meetings platform that brings audio, video and web-conferencing together. While it has normal features it also has voice recognition partners for tasks like intelligent transcription and meeting initiation and uses Dolby Voice for a superior sound quality.
Apps that can make you money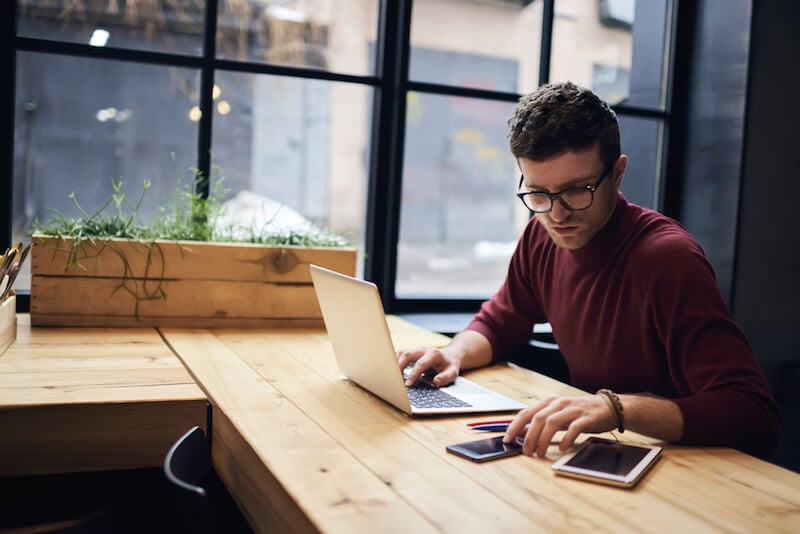 Fiverr (iOS, Android)
If you have skills in just about any field (such as graphics and design, programming, business, advertising, and online marketing), you can make money on Fiverr. The base price is $5, with custom offers that allow the seller to set higher prices. There are millions of gigs in more than 100 different categories across 196 countries.
UpWork (iOS, Android
Upwork is a one-stop-shop for freelancers allows you to search for work from a wide choice of briefs and projects. It is a support to any freelancer as it also tracks invoices and payments as well as helping you find work.
Foap (iOS, Android)
If you're good with a camera, you could make money selling your photos and videos on Foap. Photos on Foap cost $10, and for each sale you make you cash out $10. There are various contests for specific content, some run by big brand names, where prizes run from hundreds into thousands of dollars.
Apps to help freelancers budget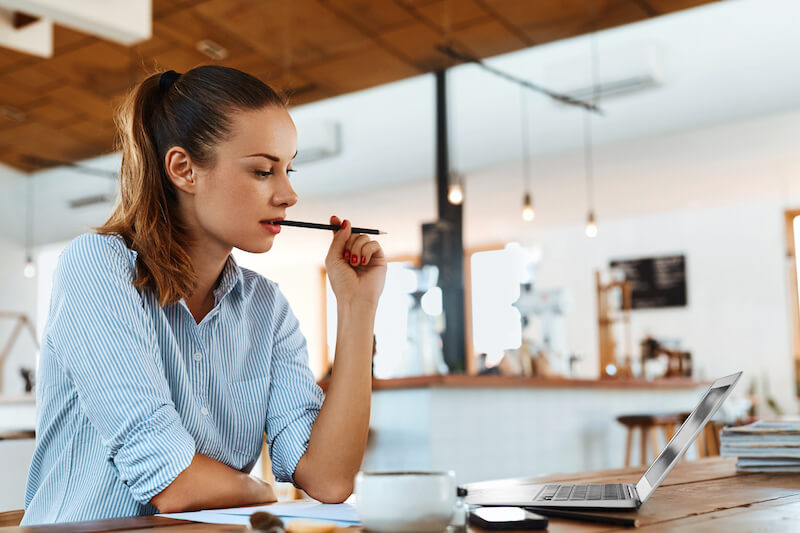 Pennies (iOS)
This handy app lets you separate out your financial commitments eg saving for bills, holidays. With Pennies you can put aside a bit of your budget each month toward these. You enter how much you have spent on each commitment, and when you have overspent the screen turns red.
Budgetbakers (iOS, Android)
Budgetbakers lets you track your finances in any currency in any country. You track expenses by setting up budget categories, assign your monthly income to each, track spending and adjust as needed. The benefit is knowing exactly how much you will be spending.
Yolt (iOS, Android)
The Yolt money management app allows you to view all your bank accounts and credit cards in one place. It gives users a real view of how much money they have, what shops they're spending it in, and helping them to set budgets. Right now, Yolt is only available in the UK and Italy.
Looking for other ways to save money? CurrencyFair customers can request a higher rate and when it is reached, the transfer will take place in the Exchange.
Splitting Bills
Zelle (iOS, Android)
Zelle bridges the gap between different banks. You can send and receive money between different banking apps and you can also send and receive within the Zelle app if your bank doesn't offer Zelle. You send money to the mobile number or email address of the recipient.
Splitwise (iOS, Android)
This app crunches the numbers for you and lets you track who owes what. Splitwise keeps a running total of what is due to you and is free for iOS, Android and web.
And of course another way to save money is by avoiding the excessive fees and charges on your international money transfers. When you choose to exchange your money instantly with CurrencyFair, you will get the best available rate at the time – as seen in our Live Calculator.
Where CurrencyFair is different from banks is that we only charge you a rate that is typically as close as 0.45% to the interbank rate meaning - banks can charge you a rate that is as far as 3% – 6% away from the same rate.
We hope this article has given you the best apps you need to save money and manage your finances wherever you are in the world.
Interested in saving when you send money overseas?
Download the CurrencyFair App and open an account in three simple steps.