16 French Tech Companies that Will Change Your Life
Over the past few years, French companies have been taking over the Consumer Electronics Show in Las Vegas and various other tech conferences around the world. The word is getting out: France is becoming a tech powerhouse.
We've compiled a list of 16 French tech companies, some startups and some more established, but all currently based in France or with French founders. Many are for individual consumers, in the home and lifestyle market, while others make products to help businesses grow.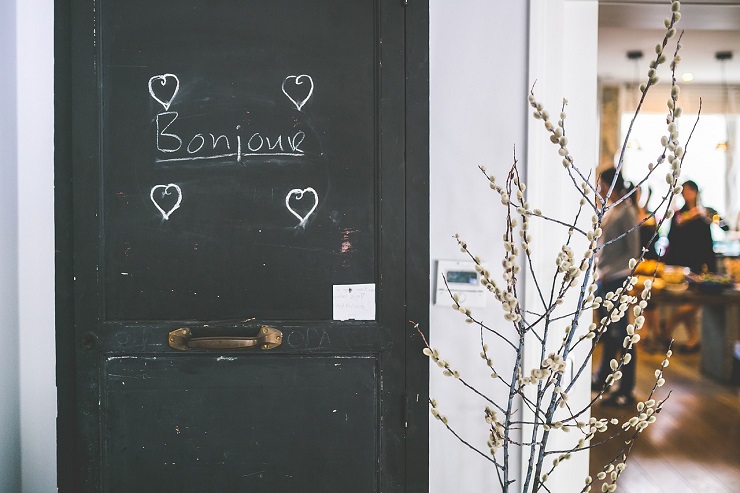 How French Technology Improve Your Life and Help Your Business
D-Vine
If you're a wine lover, then D-Vine is for you. Invented by three engineers in France, it's a machine that aerates, heats or cools a glass of wine in 60 seconds.
Operating as 10-Vins, D-Vine won this year's Jury Prize for the world's best startup at the 2016 the Consumer Electronics Show in Las Vegas. Cofounders Thibaut Jarrousse, Jérôme Pasquet and Luis Da Silva are planning expansion into North America before moving on to Asia.
Belty
Promoted as the world's first smart belt, Belty by emiota won the CES 2015 Best of Innovation Award. The belt is more than a fashion accessory, say co-founders Carine Coulm and Bertrand Duplat. It's a buddy that helps you be more aware of your body by encouraging you to increase your pace and climb stairs more dynamically. Even when you're standing still, Belty will remind you to drink more water and watch your posture.
Arkamys
An oldie-but-goodie French tech company, Arkamys is all about sound and has been developing services and software for cars, phone and home entertainment since 1998.
From safety alerts in your vehicle to echo cancellation for better communication on your mobile device, the Arkamys team works to improve 3D audio, voice processing and sound rendering, offering solutions that are easily integrated with no hardware changes required.
BeeWi
This wire-hating, award-winning tech company makes smart home products. Its tech uses Bluetooth and Wi-Fi to control everything from personal entertainment devices to your electric heaters and lamps.
BeeWi founder Thierry Dechatre not only wants to rid your home and office of wires, but make controlling plug-in electrical devices from your smartphone or tablet easy and seamless.
Kolibree
This startup was co-founded by the same man who started the Christmas tree saving Treezmas, Loïc Cessot of Paris. He promises that the smart, Bluetooth-connected toothbrush will change the way people the world over brush their teeth.
Operating on the premise that brushing your teeth is an inherently boring activity — for adults and even more so for kids — Kolibree has turned the act of brushing into a game with the use of sensors. And when brushing your teeth is fun, you'll brush longer. Voilà!
Lima
This hardware adapter and multi-platform is especially useful for people who travel frequently. Wherever you are in the world, your personal cloud is within reach, across your devices. If you just want to grab your phone and go, no problem. And no size limits!
Lima cofounders Severin Marcombes and Gawen Arab-Laffon have collected a clutch of awards and mentions since Lima's Kickstarter funding in 2013, including two in 2015: CES Innovation Awards Honoree and MIT Tech Review Innovators 35.
Netatmo
Developing consumer electronics that offer users an improved and connected lifestyle is what self-described technology enthusiast Fred Potter and Netatmo co-founder Jean-Pierre Dumolard do.
To date, the company has launched four devices: the Weather Station for smartphones; the Thermostat; June, a tech bracelet that tells you your UV exposure; and Welcome, an indoor security camera with face recognition.
Oliba
Parents of young children love Oliba. It's a smart, cuddly toy tracker, and it's baby-proof to boot. Designed by the Smarty Crew, a French startup based in Paris, co-founders Marc Forster and Pandora Samios used parent feedback in the development of Oliba. Not only does the app alert you (by hooting) when the toy is more than 100 feet away, and gives you its location, it also serves as a nightlight, lullaby crooner and storyteller.
Parrot
A grand-père of French tech startups, Parrot was founded in 1994. It creates products for the automotive market, as well as civilian drones and connected objects. You'll find infotainment systems for cars; drones (and mini drones) for both leisure and professional users; headphones with smart touch panels; and gardening sensors that let you know when to water, fertilize or repot your plants and flowers.
Sevenhugs
Four dads (Simon Tchedikian, Stéphane Jaubertou, Lionel Marty, Olivier Mandine) with a total of 7 kids among them at the time co-founded Sevenhugs in 2014.
The goal was simple: build healthier and smarter homes. And they did, with products such as SmartRemote, which lets you control anything at home with a touch, and hugOne, a monitor that helps you maintain the temperature and air quality in every bedroom.
You can also monitor sleeping habits and with smart bulbs, have your lights dimmed to sunset when going to bed and increased to sunrise when it's time to wake up.
Sensorwake
If being awakened gradually, with pleasant scents like chocolate, espresso or croissants entering your consciousness sounds like a great way to face the world each morning, Sensorwake might well be your alarm clock of choice.
Something else that might wake you up: The founder of Sensorwake is 18-year-old Guillaume Rolland, who started inventing stuff at the ripe old age of 13.
Slow Control
Jacques Lépine started Slow Control in 2009 with his first product to help users modify their eating habits, a digital fork. By measuring the pace at which someone eats, the smart fork could help people slow down, which in turn might aid digestion and help some lose weight.
Last year at CES, the second product by Slow Control was introduced, this one the Baby Gigl, a smart bottle holder. There are also smart spoons with an interactive cuddly toy that encourages very young children — especially picky eaters — to eat a variety of foods.
VideoStitch
No, mum, VideoStich not a how-to-sew video. In fact, it's a very cool program that takes input from multiple cameras and "stitches" it together, creating a high-resolution 360-degree video. It can be completed in real time and uploaded directly to the cloud.
Founded in 2012 by Nicolas Burtey, VideoStitch has enormous potential for virtual reality medical applications, but is currently mostly being used for entertainment purposes, like watching live concerts from home.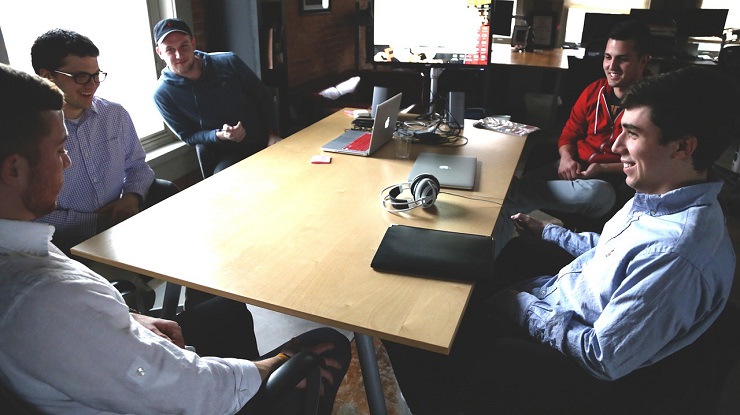 Wistiki
Never lose your stuff again with Wistiki, designed by Philippe Starck. Whether it's your keys, your pet or your wallet, this bluetooth tracker with its 100-meter range and three-year battery will ring, or you can get it to call your smartphone.
There are three separate Wistikis: one for your keychain, a disc for your pet's collar, and a card for your wallet. And if you've gone and lost your phone (again), just press on any one of your Wistikis to make the phone ring (even if it's in silent mode).
Giroptic
Giroptic is in the business of cameras; specifically, a line of 360-degree cameras that can be used for anything from entertainment to recording educational events and providing security surveillance. Co-founded by Richard Ollier in 2008, the first Giroptic product was the waterproof 360cam, which is compatible with VR headsets. Since that time, the company has delivered thousands of cameras and has offices in San Francisco and Lille.
Smiirl
This Internet of Things company came up with a simple, brilliant idea back in 2012: connected counters for social media. The first was a mechanical counter for Facebook that businesses could put in a visible spot in their office, restaurant or shop.
Customers and clients would be drawn to it, and usually want to add their own Like to the business's Facebook page. Smiirl social counters now include Twitter and Instagram, and reconnect those virtual audiences, fans and customers with the physical presence of the local business. Employees are pretty inspired by the number of Likes, fans and followers, too.
By the way, when we asked Smiirl what their name meant, we got this answer: "That's kinda like Coca-Cola's recipe; it's secret!"
images by: janeb13, Foundry, StartupStockPhotos