16 Tools to Monitor Your Company Whilst Doing Business Overseas
Boarding a plane to a different country is a harrowing experience for any manager. There are a million problems that can occur when you're traveling, and it feels like you're out of touch and falling behind.
You don't have to feel this way. There are plenty of tools to use, from simple employee monitoring to apps for restructuring your entire team. Never feel out of touch again with these tools and apps.
Project Management Software for Remote Collaboration
Before you hit the road, make sure your team is familiar with one of these project management software tools. Each one has different options and features, so you will want to research multiple options before committing to one.
1. Wrike
Wrike is one of the most accessible tools in the project management industry, as it lets employees log their tasks within a project, chat with co-workers about the necessary steps, and integrate projects with Gmail and DropBox to keep everyone abreast of necessary changes. Every project can have a subproject, so employees don't get clogged down with parts of the job that don't affect them.
2. Assembla
For more technical companies, Assembla is great for developers looking to build projects or fix problems for their clients. To date, more than nine million tasks have been completed through Assembla on more than 500,000 projects. On top of tracking assignments and projects, you can create custom fields so your team is able to add the right information for the job.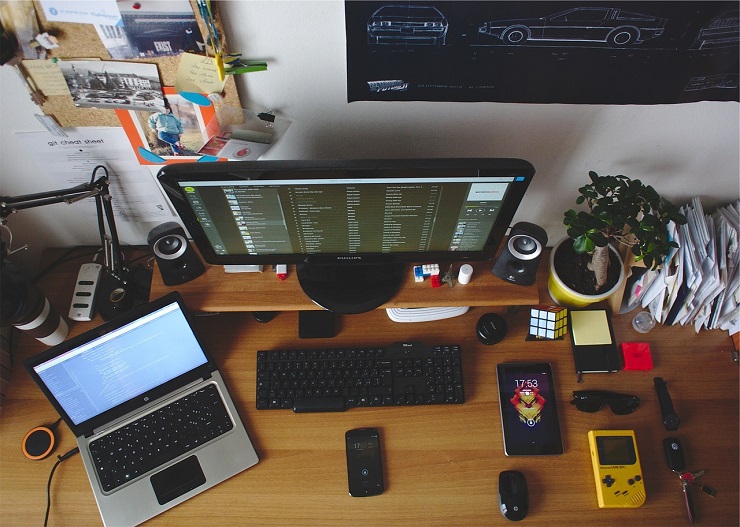 Checking on Employees and Managing Distributed Teams
One of the hardest parts of traveling is making sure your employees are getting work done when you're away. This is particularly challenging for distributed teams, where management can't swing by the cubicles to keep everyone off of Facebook.
3. Hivedesk
Hivedesk is one of the highest rated tools for managing employee productivity remotely. You can see when employees last logged on, and how long they stayed online. Furthermore, you can track whether the time they spent online was productive or simply idle. While this may seem like a way to micromanage employees, it actually ensures accurate billing and lets managers know which projects are taking longer than they should.
4. Freckle
Freckle is another way to manage your employees remotely. This software is ideal for learning which clients are abusing your time, and which employees can take on additional workflow. Freckle breaks out each of your employee's' hours by project, in colorful pie charts, so you can see exactly how much time is spent on a particular client. If you bill hourly, this app provides a more accurate way to determine the time spent, so you're not under- or over-billing on a project.
Freckle founder Amy Hoy is known for being outspoken about business culture and practices. In a podcast for Product People she said, "The core problem with so many businesses is that they're based on what the business owner wants." Her tool bucks that trend by showing the business owner what is actually happening, not what he or she hopes is happening when they're on the road.
5. Time Doctor
Time Doctor is a time tracking tool. Their goal is to help individuals and organizations be more productive and to help people stop wasting time on distractions and analyse where their time is best spent. The aim of our software is to help businesses improve team productivity and help employees be more effective, less distracted and achieve a better work-life balance as it facilites remote working arrangements.
IT Monitoring and Troubleshooting
Any amount of time your website or network is down can cost you money, from customers looking to buy your product to employees waiting to get back into their email. However, there are tools to make sure your network is secure that also provide solutions to troubleshoot issues remotely.
6. Nagios
In 1996, Ethan Galstad built an MS-DOS application to ping servers and send pages reporting their status. It created the backbone for Nagios, which offers IT monitoring of the networks and systems of any company. The network analyzer sends alerts as soon as suspicious behavior is detected or there are problems with your bandwidth. The product is designed for scalability are your company continues to grow.
7. Pandora FMS
Pandora FMS also provides monitoring tools for your hardware, software, networks and applications. The company even offers special services for remote teams distributed across the globe. One of Pandora FMS's strengths is its dashboard, which provides highly visual reports on your infrastructure, so you can see where there are weaknesses and what needs to be addressed immediately.
8. LogMeIn
Meanwhile, LogMeIn makes it easier to access networks remotely and control devices across the globe. IT departments can remotely access devices to troubleshoot problems or update software, while employees can access their drives and folders from the road.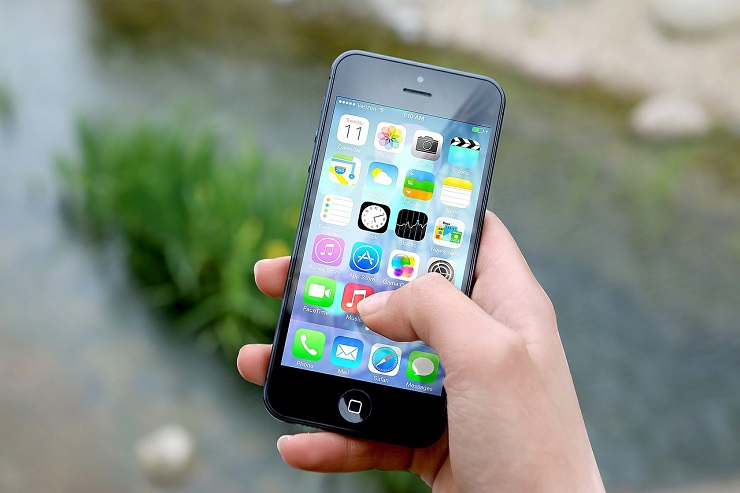 Social Media Marketing and Listening Tools
You don't have time when you're traveling to pore over all of your marketing channels, so these dashboards provide quick overviews on what people are saying about your company.
9. Knowem
It's impossible monitor your reputation 24/7 manually, and you can feel especially disconnected when you're traveling. Knowem provides an easy dashboard to keep track of your mentions across 500 social networks and 150 domain names. You can track your own brand, industry trends and even your competitors.
10. Trackur
For a more visual look at your company's social media performance while you're away from the office, consider Trackur. CEO Andy Beal originally created the company in 2007 when he couldn't find any reliable, easy-to-use monitoring tools for social media marketers.
Today, more than 70,000 people use Trackur. The best part is you don't have to be an analytics pro to appreciate this tool, as it reports sentiment analysis and influence scoring along with the traditional data points such as Likes, shares and comments.
11. Go Fish Digital's Complaint Search
Outside of social media, Go Fish Digital's Complaint Search tool monitors customer complaints across the Internet. On the surface, this is a great way to communicate with unhappy customers to solve their problems, but it can also be used to analyze trends in product performance and customer service.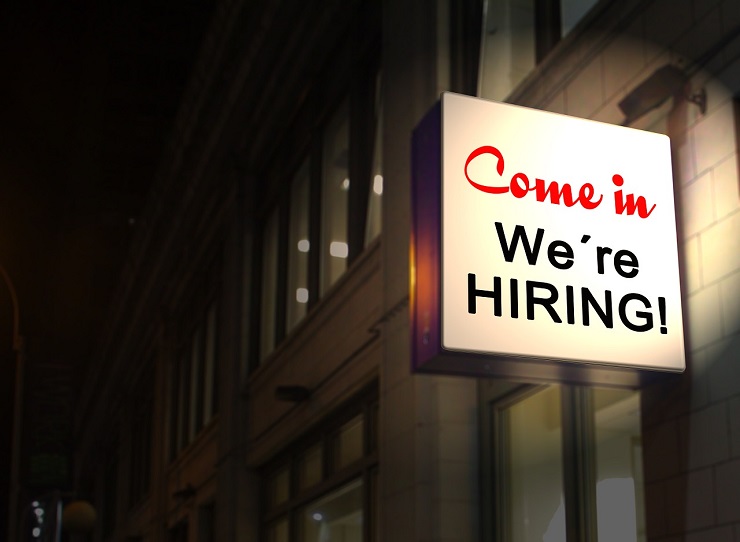 Human Resource Management from the Road
For many startups, HR, IT, and sales all fall on the CEO. Use these tools to recruit, onboard and even hire people while you're traveling.
12. Jazz
Replacing employees tends to be incredibly time-consuming for managers who need to sift through hundreds of resumes, post repeatedly on job boards, and juggle candidate interviews. Jazz works to make the process easier.
This app syndicates your job posting across the top job boards, along with niche industry-specific sites. It also lets you read resumes from the road, and extend job interviews and even offers. Even if you're just on a business trip, you can return home with a handful of interviews lined up as if you never left.
13. Field Nation
If you just need someone to complete a task and your team is overloaded with work, consider hiring a freelancer or specialised contractor to your team. The goal of Field Nation is to connect skilled freelancers with specific projects through their online marketplace.
They take care of the vetting, offer project management to make sure both sides are happy with the deadline, and work to get everyone paid after completion. This can either be used as a short-term solution before you hire someone, or a way to assign projects to remote teams without taking on more full-time staff.
Apps to Keep You Going
So far, all of these tools have focused on ways to make sure your business is on track, but here are a few ways to make sure you stay organised and don't overbook yourself when you're on the road.
14. Cloud Cal
Cloud Cal uses pie charts to show how busy you are on any given day. While most calendars just tell you when you're free, this one shows exactly how much of your day is already full. As the app describes: "Only CloudCal offers Magic Circles, which transform each day of the month into a clock face. With a quick glance, you will get a beautiful color-coded representation of the hours you're free and busy."
Just because you have an hour free doesn't mean you want to have a conference call on top of an already busy day. This app lets you space out work evenly to reduce stress.
15. Onavo
Traveling internationally can devastate your phone bill, especially if you're working away from Wi-Fi for hours on end. Onavo tracks your data usage and compiles reports for which apps are hogging your data and running when they shouldn't. This will save you money in the long run when you remove unnecessary data hogs and keep your roaming costs down.
16. Zoho People
In fact, if you're just looking for one or two ways to better connect you on the road, Zoho is a solid catch-all with multiple solutions for the traveling CEO. Depending on your needs, you can monitor social media accounts, track client invoices, and communicate with your employees through chat and email. In fact, Zoho People was recently listed in the New and Notable section of the Google Apps Marketplace.
At the end of the day, the best tools for getting work done while you travel are human ones. If you have a strong team, then you shouldn't have to worry about work slipping through the cracks in your absence.