What You Need To Know About Buying a Castle in Europe
At any one time, there are thousands of castles, turreted châteaus and palaces of all sizes on the market across Europe.
Availability varies wildly from country to country, though: Helen Cassidy of Premier Properties Ireland says there are supposed to be about 3,000 castles in Ireland alone, although Natallia Makovik of VIP Castle told us that there is currently a "lack of reconstructed, ready made castles, which could be used as private residences, or 4 or 5 star château hotels" in the Czech Republic.
Still, if you're one of the 3 percent of the buying population interested in purchasing your own castle, you've got plenty of choice.
There are two determinations to make before delving into this sector of the luxury real estate market: Your budget, and how the property will be used.
No matter your budget, CurrencyFair give you the same low fee on all transactions when you need to convert GBP to EUR.
Renovation Costs: Luxurious Castle Living on a Budget?
Cassidy says that most people who buy castles don't do so as an investment; they simply want to fulfil their fantasy of living there. But to realise those fantasies, some renovation work is often necessary.
In fact, property services manager Gaëlle Perreaux-Booth writes in France Today that flipping châteaux for profit is pretty much impossible due to the high costs of renovations. To get an approximate figure of how much you would spend on structurally renovating a bargain price château, she says "add three zeroes to its total habitable square meterage."
Even if you are willing to undertake major renovations, you need to ascertain whether the property is protected by national heritage laws. If that's the case, permission must be obtained before any renovations can begin, and the process writes Wu Yiyao in The Telegraph, "can be complicated and time consuming."
There are other considerations that may take time to untangle, too. Shanghai real estate solicitor Guo Yan explained to Yiyao: "Some estates are freehold and some are leasehold, giving the buyer different levels of ownership over the land. Then there are the tax levels and other legal requirements that may vary from one estate to another. It really is quite important for investors to understand these rules with the help of property professionals before they make a final decision."
Even after you have those issues under control, there's still the fact that you're selling to a very select segment of the population, which means that your renovated palace could be sitting empty for quite some time. "Castle Hunters," a short-run American television show, noted that a French castle, for instance, typically stays on the market for 6–12 months.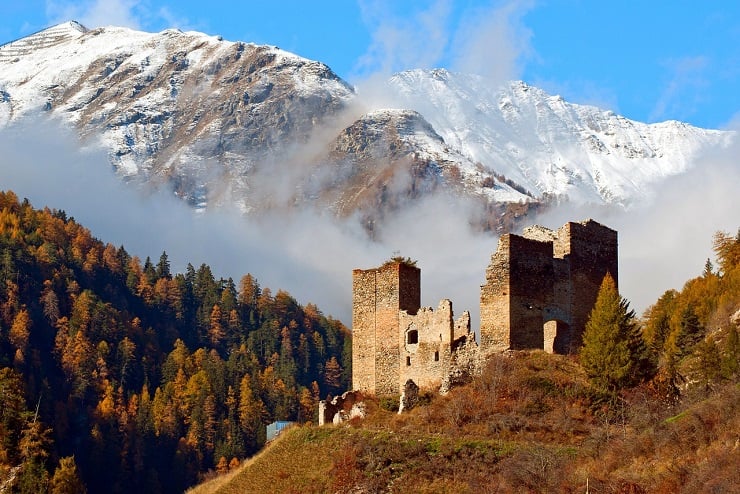 Looking to Buy a Castle? Check out our handy tips
All of that said, while most castles won't see a quick profit on a flip, they can be a good long-term investment. Getting the right purchase price is key. At CNBC's Inside Wealth, Robert Frank says factors investors should consider include waiting for a favorable exchange rate before making a bid on a property. Even if the sale price is not reduced, the exchange rate might make the bottom line less expensive.
Similarly, consider countries that have a sluggish economy. This will likely increase the inventory of luxury real estate properties on the market which will lead to more attractive sale prices.
The Czech Republic is known for its lower property prices as well as the high number of castles and other historic buildings for sale. "Castles in the Czech Republic are a bargain when compared with Britain, France, Italy, or Germany, where similar properties typically cost 5 to 10 times more," writes Ladka Mortkowitz Bauerova in Bloomberg Businessweek.
And there's more: "Relatively inexpensive labor makes renovations more affordable, and Czechs have no inheritance taxes and will give tax breaks to owners who restore historic buildings."
VIP Castle's Makovik gave us ballpark purchase prices, saying: "Usually, potential buyers could come to us with request to find ready hotel style castles within the price range of EUR 4 million, as well as smaller old residences for EUR 1 to 5 million."
The Business of Owning and Operating a Castle
The team at VIP Castle notes that if you're going to run the castle as a business, you may need a certificate for tax-planning purposes to present to state authorities. The obvious business model is turning the castle into a hotel, but the team at VIP Castle recommends anything from golf clubs and elite clinics to galleries or entertainment centers — complete with Medieval taverns and jousting tournaments.
"Some businessmen obtain old factories or breweries," they add. "And in such case not only the building itself, but also old trademarks and brands are transferred into their property."
In her article, Bauerova gave the example of Sergei Chernichkin, a Russian entrepreneur, who restored a 16th Century ruin in Kynsperk to its original use as a brewery. Not only is the brewery up and running, but there's a restaurant with plans for a hotel and wellness center, too.
Another property just purchased for development is on the Isle of Wight. Called Norris Castle, the 200-year-old, 26,000-square-foot structure with several outbuildings sits on 225 acres and features one mile of waterfront. Listed for £1 million, it actually sold for £4.7 million, and the purchaser plans to develop it into a five-star resort. The Daily Mail reports that the estate will be worth more than £10 million when the work is done.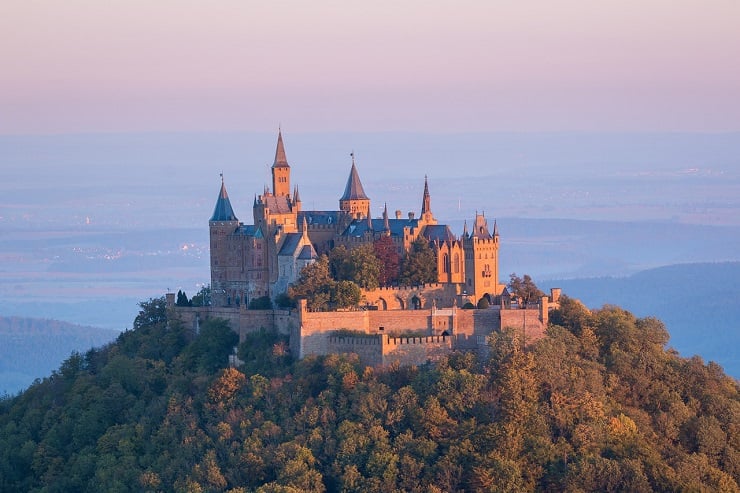 Castles as a Lifestyle Investment
When it's not the purchase price or a specific business model that will determine which palace, château or castle is for you, Natalie Hernandez at Sotheby's Extraordinary Living Blog suggests you invest in your lifestyle. Perhaps you could mix two interests: Historic estates and film, say, and purchase a castle in Cannes.
While the price is upon request only, the property in Hernandez's post is a 19th Century castle called the Château Soligny, situated on nearly two acres overlooking the Mediterranean. It's a five-story, 900-square-meter (9,687 sq ft) abode with "eight suites, a home cinema, wine cellar and tasting room and six-car garage." It's been completely renovated, featuring materials such as ebony, marble, mother of pearl, and leather flooring. It also has an elevator, a landscaped park, and an infinity pool with summer lounge and pool house.
If you don't plan on using the château as a primary residence, but you also don't want to renovate it into something other than a luxury home, perhaps renting it out might help with upkeep and maintenance costs. The 12th Century Schloss Ernegg in Austria is a large castle that belongs to the Auersperg family, and it goes for 5,515 EUR a night.
Other Considerations
There are a couple of more things to consider when buying property abroad:
The Cost to Purchase
Fees and taxes can add approximately 7–8% onto the purchase price in France. Using a sliding scale, the actual fees depend on the price of the property. Look at the country buying guides at Right Move to get an idea of the commissions, fees and taxes you may need to include in your budget.
Estate Planning
There are EU rules in place that make it easier for citizens dealing with international succession, although Denmark, Ireland and the UK have opted out. It should be noted that "substantive national rules on successions" are not altered by these rules, which means "the following issues continue to be governed by national rules:
"who is to inherit and what share of the estate goes to children and spouse;

"property law and family law in an EU country;

"tax issues related to the succession assets."
There's a section on inheritance tax and law under each country (among other useful information, including price history) at the Global Property Guide, which you may wish to bookmark.
Above all, getting professional estate planning advice is crucial.
Browse Castles Online
In our research, we've come across several sites that list castles for sale in addition to the ones mentioned above:
You can also rent a castle from a company such as Celtic Castles or Castle Rentals and see how you think you might like living in one before taking the plunge.
images by: Herm, blizniak, Jonathan Sautter