Read how some people are working in one EU Country and living in another
Living in one country and working in another isn't for everyone.
But when longtime London resident Sam Cookney got fed up with the high cost of living in England's capital city a few years ago, he decided he'd rather live in his favorite European city, Barcelona, and just commute.
Turns out, he could save money by living there, and he upgraded from a shared flat to a two-bed with terrace in the process.
The story went viral at the time, and Cookney told The Guardian last summer that his plan to save money and enjoy a better lifestyle worked. His original idea was to travel to London several times a week; however, reality proved that he would only have to do the return flight four times a month.
This meant one very long day every week, with a five and a half hour commute each way. But he says it's worth it: "The quality of life is just so much better in every respect — housing, transport, food. It's just not really comparable to my previous London lifestyle."
As success stories like Cookney's become more commonplace, the idea of commuting to work in another country seems less outlandish, and something that could be emulated. After all, who doesn't want the best of both worlds?
A Growing Trend
Super-commuters like Cookney are on the rise, writes Ian Mount at Fortune. Increasingly higher housing costs in major cities and recent global economic crises have people looking for a more affordable way of living — but not at the expense of lifestyle. When traveling became cheaper than staying put, the path to super-commuting opened up.
Even with the cost of in-country commuting by rail, the savings on housing expenses can be substantial. Frances Clacy at Savills U.K. Estate Agents put a figure on it: "Commuters save 3,000 GBP on property per minute of journey time from London."
She continues: "The average house price in inner London is 606,000 GBP, but by comparison, commuter locations within half an hour's train ride from London have an average property price of 458,000 GBP. Further out, the average price is just 337,000 GBP for those with a journey time between 60 and 69 minutes."
In that Fortune article, Mount looked at a 2012 study on American commuters, co-authored by Mitchell Moss, director of the Rudin Center for Transportation at NYU in New York. Moss says the business mindset is the most important factor in the success of the super-commuter trend: "Companies are now more willing to accept less in-office time ... in exchange for top talent."
"Super-commuting is no longer exceptional," says Moss. "It's accepted. The demand for talent is so great that people will adapt to your demands. They will be flexible if they can have your physical presence half the time and online, or whatnot, the rest."
Improved Quality of Life
Another factor in the rise of super-commuting is that people are determined to enjoy a certain lifestyle. Architect Tavis Wright and his freelance journalist wife couldn't find an affordable house for their growing family in London, and have opted to commute from Mallorca in Spain.
Maclean's writer Leah McLaren says Wright works in London four days a week, staying with relatives there. For the same price of a small two-bedroom flat in London, the couple can afford a house with a pool outside of Palma.
When it comes to quality of life, Wright says: "It's glorious here, the local schools are very good. The kids are on the beach every day from April to October. I almost feel like we're gaming the system."
Intrigued by the idea of moving to Spain? CurrencyFair have a comprehensive list of Spanish Property experts to help with your move.
The Local Super-Commuter
To be a super-commuter, you don't have to travel internationally. The definition of the term is fluid, but it usually refers to those who work in a city but live outside of it, with a minimum commute of at least 145 km (about a 90-minute drive) each way.
In the UK, a lot of people commute nearly that distance, says Quartz writer Olivia Goldhill, with some 3 million commuters spending more than two hours every day travelling to and from the office.
"Over the past decade, there's been a 72% increase in the number of people who commute two hours or more, round trip, according to analysis by the Trades Union Congress," she adds. "And an unlucky 880,000 people spend three hours or more commuting every day — a 75% increase since 2004."
Family Matters
When Adam Walker, a biometrics consultant, was made redundant from his London-based job, he joined the ranks of super-commuters, going from rural Sussex to Copenhagen every week. The trip is four hours each way, but the cost is less than his old daily 150-mile drive. More importantly, Walker's family can continue their lives uninterrupted: His wife with her teaching career, their children at their schools.
On the Expatriatus blog — written by staff at the IESE Business Schools of the University of Navarra — professor Sebastian Reiche looks at the pros and cons of being an international commuter. A full 40 percent of employees who are permanent commuters say they chose it over traditional relocation, so that they could keep the family from the upheaval of moving abroad.
It goes back to a lifestyle choice: When you've got great schools, fulfilling careers, a supportive network of friends and family already at home, the decision to super commute becomes somewhat easier.
Still, some families relocate first, and then the parent commutes back home.
Karen Foster told The Telegraph that while a six-hour commute might seem excessive, the fashion director and her family think that weekly trip is worth it. After all, when she lived in Sussex, her drive took up four hours every day, and now she wakes up with her family in a 15th Century, 12-bedroom chateau in France.
"I'm able to put in longer hours during the week because I don't have to rush back to my family, and when I'm back in France at weekends, I completely slow down and I'm 100 per cent a mother," says Foster.
And if you don't like to fly, you can always take the train.
Commuters between the UK and France often take the Eurostar, Telegraph reporter Liz Rowlinson writes, which now offers direct service from London to Marseille. Freelance designer Louise Brody, who lives in Montparnasse, says it takes her 20 minutes by metro to get to the Gare du Nord in Paris, and then she's off to London. The choice to live and work in two different countries comes down to lifestyle.
"I love being able to pick and choose work in both cities," Brody says. "I miss the energy of London when in Paris, yet find it an exhausting place to live, so love returning home to the much slower pace of Paris."
Phillida Cole and her family moved out of London in 2005, buying a house in a medieval town in France. "Our quality of life is probably 10 times better than it would be elsewhere," Cole told Cathy Hawker of the Evening Standard. The couple chose the Dordogne area in southwestern France because of its climate, food, culture and highly rated education system.
Because Cole's husband was in the army, commuting was always going to be part of their lifestyle, and his St. Astier-to-London commute was actually shorter than those of some of their friends' back home.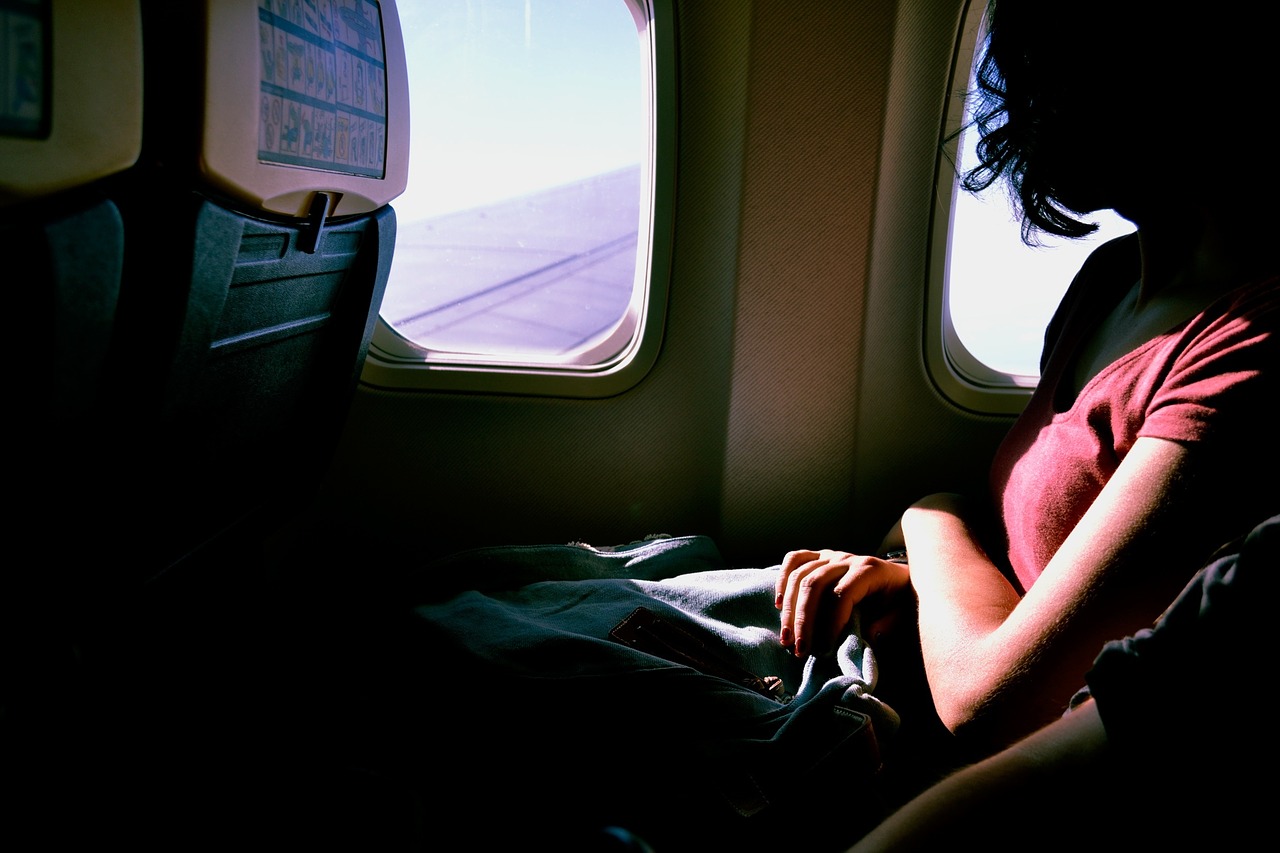 Super-Commuting Tips
The people who regularly travel long distances to work have some pointers on how to make the commute easier and more affordable.
In a CBC report, the focus was on super-commuting between cities in the Canadian province of British Columbia. A communications professor who includes a ferry in her 6-hour round-trip commute says she avoids pricey vehicle fares simply by taking public transport to the terminal. The savings can add up, she says, because the fares for vehicles are approximately three times that of passengers.
Cookney in Barcelona shared some of his frequent-flyer wisdom with The Local Spain. One recommendation he makes is to always compare flight prices (he uses Skyscanner). He says it's a mistake to assume that budget airline fares are always the lowest, pointing out he'd found a British Airways flight to London from Barcelona that was for no particular reason "the cheapest of all the airlines that particular day."
Some countries recognise the value of hosting super-commuters. Portugal, for example, offers what it calls a non-habitual tax residence scheme: If an EU resident spends at least 183 days per year in the country, they don't pay taxes on income earned in other countries.
Get Tax Advice Before Heading Out
Keeping up with changing rules, laws and regulations is imperative when you're a cross-border worker. For instance, early this year, Switzerland introduced a limit on tax deductions for commuting expenses.
"The new limitation," reads an Ernst & Young report, "will apply for all commuting between home and the regular workplace, be this daily or weekly commuting, domestically or internationally. Therefore, a weekly commuter for example who lives in London and works in Switzerland Monday to Friday, will also be impacted by this new provision."
Each country is different, and to run a quick check before you head out, take a look at the Working Abroad page at Europa. Here, you can get an overview of the laws that govern income tax and social security, and even your right to live in another EU country.
images by: Skitterphoto, PublicDomainPictures, Unsplash