Why UK students are choosing the US for university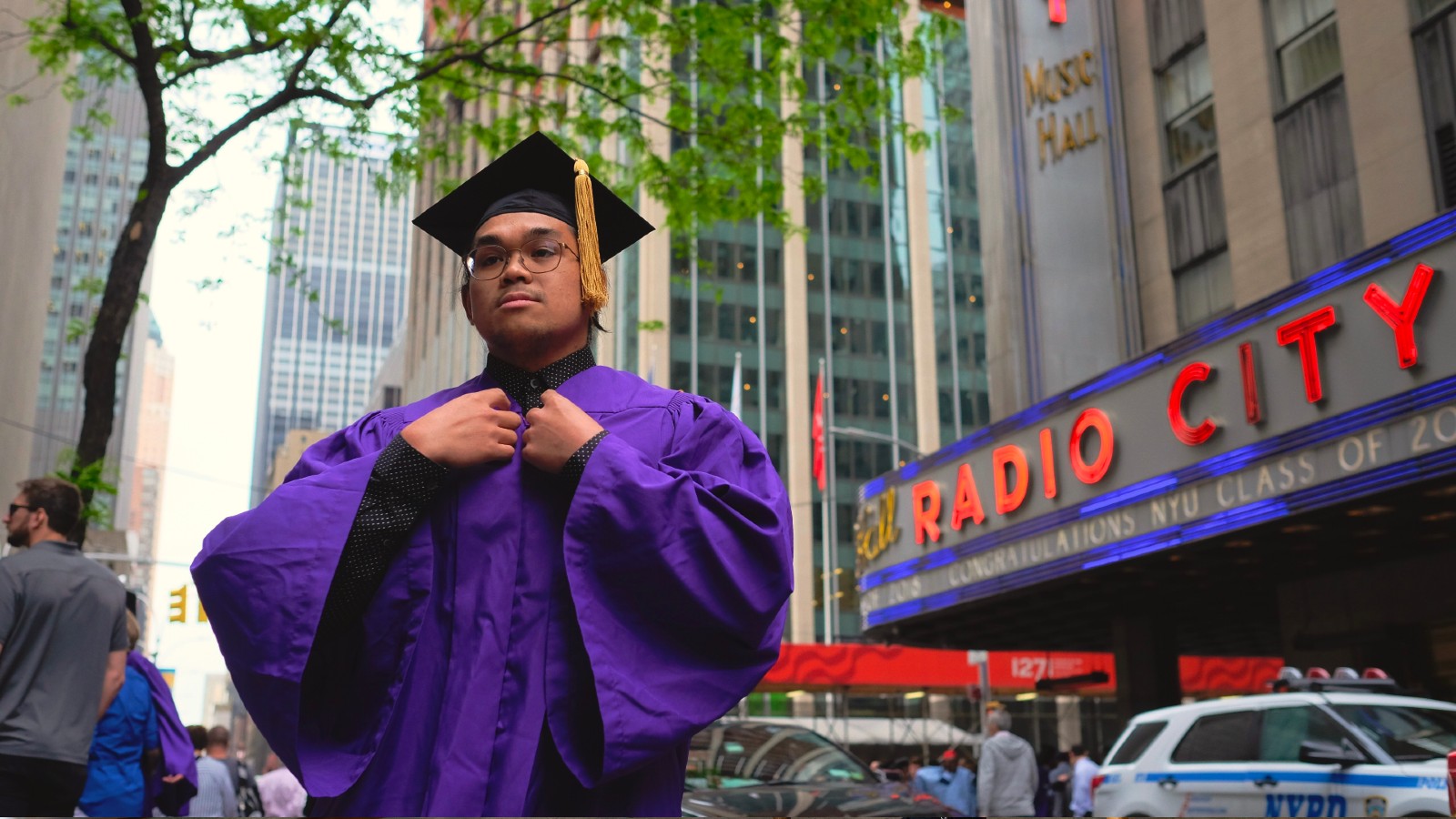 American college life should be instantly familiar to any British or Irish teenager, but what if you wanted to sample it for yourself as an international student? You'd be following in the footsteps of actor Emma Watson, who studied at Brown, and former-Chancellor Rishi Sunak, who enrolled at Stanford, among others.
There are more than one million international students at American colleges. Around 10,000 of them are from the UK and over a thousand from the Republic of Ireland. America boasts some of the best places to study abroad and securing your spot might be easier than you think. Here's what you need to know about applying, getting a visa, covering fees and setting a budget.
Planning on studying abroad? Save money on your transfers to and from home with CurrencyFair's low-margin FX rates.
Why study in America?
If you're looking to get the strongest possible foundation in technology, finance or business, American colleges lead the English-speaking pack. Eight of the top 10 universities in the Times Higher Education World University Rankings for 2022 are in the United States. It's not just about ranking or prestige, however:
Choice. International students can pick from more than 5,300 American universities and colleges.

Flexibility. You don't have to select your major straight away. You can start as an undeclared major and wait for inspiration to strike. There are lots of opportunities to explore additional courses that wouldn't be included in the standard Bachelor's degree curriculum at home. Steve Jobs, for example, dropped out of Reed College without telling his parents, but continued to sneak into courses on calligraphy, which he later put to use when designing Apple computers.

Advanced facilities. The research facilities and resources at the top American colleges are world-leading, as is the roster of visiting experts and focus on optimised classroom learning.

Career boost. A degree from an American college carries particular cachet in international business and finance, although the top Irish and UK universities are no less prestigious.

Good support. Most colleges have an efficient system for welcoming and orienting international students and you won't feel like an outsider.
How to apply to American college
Unlike the Universities and Colleges Admissions Service (UCAS) in the UK or the Central Applications Office (CAO) in Ireland, there's no centralised clearing system in the US for college admissions. You can apply directly to the international admissions office of as many colleges as you like. A good place to start, however, is the College Board, where you can whittle your options down to a shortlist according to entrance requirements and so on. Each college will typically request the following:
College admissions essay. Your chance to show America what they could be missing.

Transcript. Your A-levels or Leaving Cert need to be translated into credits that align with the American Grade Point Average (GPA) system. Your school may help, or you can use a third-party agency to see that all the subjects you've studied match up. Only use those that are accredited, i.e. National Association of Credential Evaluation Services (NACES).

Standardised test scores. In the absence of high school exams, American colleges rank candidates according to standardised tests. The two main tests are the SAT and ACT and you can take them at authorised testing centres in the UK or Ireland on designated dates only. They're straightforward literacy and numeracy tests that don't require prior revision, but do benefit from practice. Each college sets its minimum score requirements (you'll need a near-perfect score to get into an Ivy League school). You may also be asked to take an English language test, such as the IELTS or TOEFL.

Student visa. You can't apply for a student visa until you have a college acceptance, at which point your college will give you an I-20 form to indicate that you're eligible. You can do the process online but will have to attend an interview at your US Consulate or embassy. You'll be applying for an F-1 Student visa.
When should you apply? Different deadlines apply. Most college applications are open until the end of January, but if you wait until then, you'll be competing against the entire nation. Apply for early admission, on the other hand, and your chances are better. However, if you do receive an offer through early admission, you must withdraw all other pending applications.
Tuition fees for American colleges
If you're applying to one of the most illustrious colleges, particularly those in the Ivy League, be aware that these are private institutions with average tuition fees equivalent to £27,688 per year. Most are higher. Whereas a year at Oxford University will cost £24,100, at Massachusetts Institute of Technology (MIT) you can expect to pay £59,447.
Public college, on the other hand, can cost as little as £7,811 in the US. That's less than the £9,000 tuition fees in the UK, or the €9,950 for top Irish universities. The cost of living on campus compares favourably to studying in Ireland or the UK. Budget for an additional £12k per year to cover accommodation and textbook costs.
How to balance your budget
With an F-1 visa, you can work on campus but not off-campus in the first year. After your first year, you can work in curricular practical training or could try some digital nomad work as a side hustle.
A little known fact is that more than 600 US colleges offer international student scholarships of $20,000 or more, while 250 offer "full-ride" scholarships. Contact your college to find out about financial aid and scholarships, particularly if you are planning to study a niche subject, have an outstanding academic report, or boast a strong athletic background.
The big differences between US and UK/Irish college life
Prepare for a certain degree of culture shock before you begin your quest for a Bachelor's.
College vs university. Americans will refer to "school", "college" and "university" interchangeably, but college usually refers to the undergraduate experience and university for graduate study.

Four-year degrees. The first year of college covers a wide range of courses before you major, so courses typically run to four years rather than the customary three in the UK or Ireland.

Coursework. Instead of cramming for summer exams, American students accumulate a GPA through coursework. That may be a more attractive option for students who freeze in the exam hall.

Campus life. Future freshers may be appalled to discover that the legal drinking age in the US is 21, and that you could be sharing a dorm room with a stranger. In general, US colleges tend to be campus-based, as opposed to scattered across the city as they are in the UK and Ireland.

Sport matters. College football coaches are the highest-paid state employees in the nation, which makes more sense when you realise that the games draw five-figure attendances and are televised. Nearly every famous American athlete has come through college. Shaquille O'Neal is a business major from Louisiana State University, for example, while Tiger Woods majored in economics from Stanford.
Various options for studying in the US
If your budget or ambitions don't stretch to a four-year stint as an expat, you can take a two-year Associate degree or try a semester as an exchange student. For the latter, you'd already have to be enrolled at a university in Ireland or the UK, and your institution would need to have an exchange program with a US college. In this case, your US college will give you a DS-2019 for exchange students, after which you'll apply for a J-1 visa. If it's just the boost on your resume that you're looking for, there's also the option of taking virtual study programs at top American universities.
Whether you're a student looking for your next step or a parent evaluating the options for your child, studying in the US will involve a lot of upfront payments to cover. Transferring money with CurrencyFair can be up to eight times cheaper than using traditional banks once fees and rates are taken into account.
Planning on studying abroad? Save money on your transfers to and from home with CurrencyFair's low-margin FX rates.
This information is correct as of August 2022. This information is not to be relied on in making a decision with regard to an investment. We strongly recommend that you obtain independent financial advice before making any form of investment or significant financial transaction. This article is purely for general information purposes. Photo by darlene on Unsplash.