Dubai SME Investing has Never Been Better
Dubai offers the best of several worlds to expatriates: great job prospects, high salaries, often a vastly better lifestyle than back home, and a safe, secure city that, while expensive, is family-friendly.
A lot of foreigners are taking advantage of life in the emirate, with one expat saying Emiratis in the UAE are "… outnumbered nine to one by expats."
It's also becoming an increasingly great place to invest in small and medium-sized businesses. Long-time advantages such as free zone areas and the city's trading hub location are even more attractive when coupled with current moves by the government that make investing easier, faster and more profitable for both parties.
Let's Take a Look at the Business Opportunities in Dubai
Dubai SME
Dubai's Department of Economic Development is working to help small and medium-sized enterprises get off the ground, reports Gulf News. It's developed a separate agency, Dubai SME, which has a mandate to attract investors of every ilk, including venture capitalists, angel and private equity investors.
A report on the state of SME investment in Dubai, cited in the Gulf News piece, has outlined many of the issues currently limiting funding for startups and small business growth, with a full 80 percent of new businesses said to obtain capital through self-financing.
These issues include:
The slow pace of innovation among the SMEs themselves.

A lack of insolvency and bankruptcy protection.

A lack of a secondary listing market.

A lack of international standards regarding feasibility studies and trading benchmarks.
In 2014, SME capital investment in Dubai stood at 110 million AED, according to the report, and is expected in increase by 15 percent. This growth is "... driven largely by activity from existing incubators/accelerators and early-stage investment firms."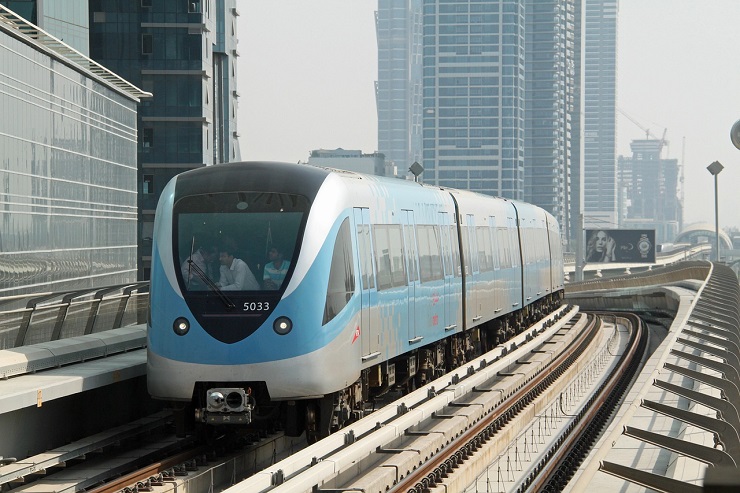 There Are Still Challenges for Entrepreneurs and Investors
The challenges facing both entrepreneurs and investors were enumerated recently in Intelligent SME. Startups found difficulty with
identifying investors;

obtaining advisory support regarding the terms and structure of a contract;

getting additional funding after initial investment; and

obtaining investor support other than cash, such as "access to contact, networks, opportunities."
The 200 investors surveyed identified their main challenges as
a lack of regulations regarding investors;

a lack of regulations regarding crowdfunding; and

uncertainty regarding how to register changes to share capital.
Christine Grové takes a look at these problems in Inc. Arabia. She cites the onshore law of minimum ownership as a problem: When 51 percent of a company must be owned by an Emirati, it is a barrier to an organisation investing in SMEs.
Grové spoke to Kamal Hassan, a managing partner for a local incubator, Turn8, who explained how regulations and bureaucracy are also hampering investments.
"The cost of share transition here in the UAE makes it very difficult to rationalise an investment," said Hassan. "Say you want to invest AED100,000, it will cost 50,000 to 60,000 for the cost of transition, which makes the investment nonsensical.
"In Singapore it takes five minutes and costs $100. That's what we need to make the process easy. We need to create a buzz and excitement in the opportunities that are available and then make it inexpensive to invest."
The Dubai Venture Network, a newly established angel investor service, should help. Targeting investments between 50,000 and 100,000 USD, this Dubai SME unit intends to "... create an investor ecosystem together with incubators and accelerators to help small and medium sized business," Grové adds.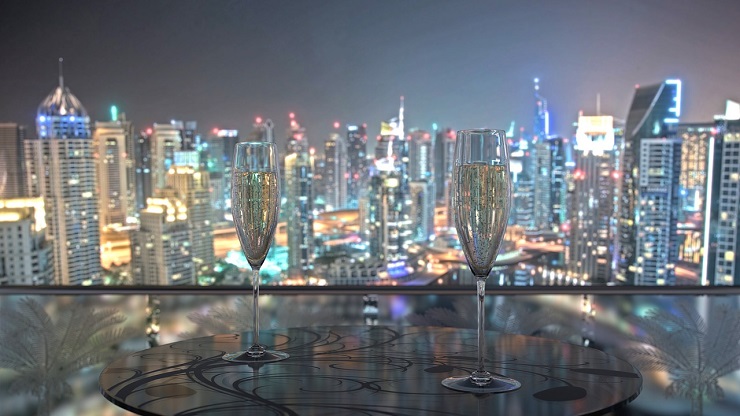 UAE: No. 2 Worldwide in Powering the Growth of Emerging Markets
Even with these drawbacks, there are many other factors that make investing in the UAE attractive. The Agility Emerging Markets Logistics Index 2016 ranks the UAE second overall in terms of countries powering emerging markets' growth. That places it below only China in a field of 45, and up four from last year.
The Riveria Global Group broke down these findings at 3villaz, noting that the UAE ranks first in market connectedness. "It means UAE has the wonderful combination of infrastructure, transportation and customs and border administration. Its strategic location and congenial business ambiance have made it a business hub that links the east and the west."
The UAE also ranks first for market compatibility for a second consecutive year. The reason for this, writes the Agility team, is hardly surprising to those who know the market. "Its 34 free trade zones, non-existent corporation tax and the offer of full ownership, as well as unlimited repatriation of profits, make it a highly appealing business environment for producers and manufacturers alike, as well as to logistics service providers."
World Expo Dubai 2020
Dubai is also gearing up for the World Expo, which it's hosting in 2020. It is the first time that the 150-year-old World Expo will be held in the region, and expectations are running high for it to be a boon to the economy and a draw for investors.
Aurum Re, a realty organisation based in Dubai, sees investment opportunities being created, especially with respect to the development of residential and commercial projects in and around the Expo site, near the Al Maktoum International Airport. In addition, 25 million visitors are expected — with 70 percent of them from overseas — and some 250,000 new jobs will likely be created.
In fact, the 2013 announcement of Dubai's successful Expo 2020 bid escalated area property values so much that the government had to put cooling measures in place to bring them back in line, according to Mario Volpi in The National. If you're investing in property, Volpi says the rental market is robust:
"Dubai's rental yields are averaging just over 7 percent — extremely attractive when compared with cities such as Hong Kong at around 2 to 3 percent and London at 3 to 4 percent," he writes. "In some parts of Dubai, the yield can be as high as 10 percent net, such as on The Palm Jumeirah in the Dukes and Anantara project developments."
Paromita Day reports for Construction Week Online that 26,000 investors contributed a total of 15 billion USD in the first quarter of 2016. Just over half of that was foreign investment, with Indian nationals putting in the most cash and British investors second.
The director general of the Dubai Land Department Sultan Butti Bin Merjen commented: "The Dubai real estate market has managed to maintain its robust appeal this year and is now emerging as one of the foremost property investment destinations in the world, bolstered by the decline in some regional economies and serious challenges faced by other countries around the globe. The diversity of the investor base reflects the extensive ranges of different products offered by the real estate sector in Dubai, along with the quality and trust that investors place in its national economy."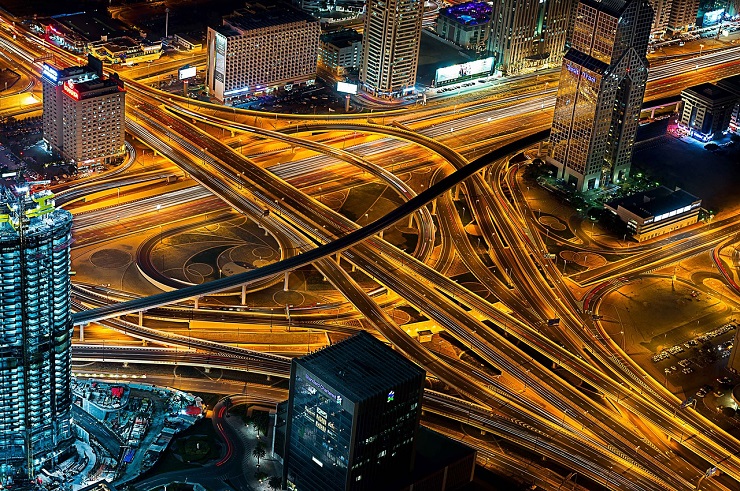 The Positives
It's not just real estate, though, that is attractive to investors. There are a number of reasons investors might choose to invest in businesses in the area, writes Dubai Tourism:
Dubai is a "global aviation hub," with two international airports.

It features an expansive infrastructure (roads and metro, maritime and planned high speed rail).

The government is pro-business.

The tax-free economy.

It is politically stable.

Continuous construction creates a variety of investment options.
According to the Dubai Investment Development Agency (Dubai FDI), which is part of the Department of Economic Development in Dubai, there are more than 20 free zones in the city. Each caters to specific markets, both service and industry, which helps established companies remain competitive and gives startups a break. "Foreign companies are entitled to 100 percent ownership in free zones," writes the Dubai FDI team, "and are provided with world class infrastructure catered to their specific needs."
These positive factors help, because there's a slump in the emirate right now, reports Zainab Fattah at Bloomberg. That said, though, the oil crisis and corresponding economic slowdown and job cuts are better handled in Dubai than in "hydrocarbon economies such as Saudi Arabia and Bahrain," and the UAE market "remains promising."
And the government really is pro-business. In fact, the government just announced its intention to co-host a program called Dubai Future Accelerators. The 12-week program will pair entrepreneurs with transformative technologies and ideas with financial partners. Together, they can address pressing problems and rapidly deploy solutions and prototypes across Dubai.
For a look at some of those investing in Dubai, AngelList's page of Dubai Angel Investors drops pretty big names of venture capitalists and entrepreneurs from around the world. One investor, Saad Al Sogair, has made more than 150 investments on AngelList, and the average pre-money valuation is 3.5 million USD.
If you're looking for a business in which to invest, consider the advice of Dubai-based lawyer Jasamin Fichte, who founded her law firm there in 2005. She admits she was in the right place at the right time, as the legal industry market now is heavily saturated.
"So you need to find a gap, but you also need to be an expert in your field," she says, adding "... in Dubai, it takes about three years for other companies to take you seriously and to give you work, so you need to keep an eye on cash flow constantly."
images by: Martin Dubreuil, WikimediaImages, hsoj95, Ajay Goel