"Many of our clients we consider friends, we're a small business growing slowly and sticking to our guns in what we value."

Loving people over profit, building community, and sustainability are the core values of Slide Coffee Roasters on Australia's Sunshine Coast.

Aaron and Rahel Bradley have been brewing coffee for the last seven years, but in 2017 they decided to take the plunge and open their own speciality coffee roasting company.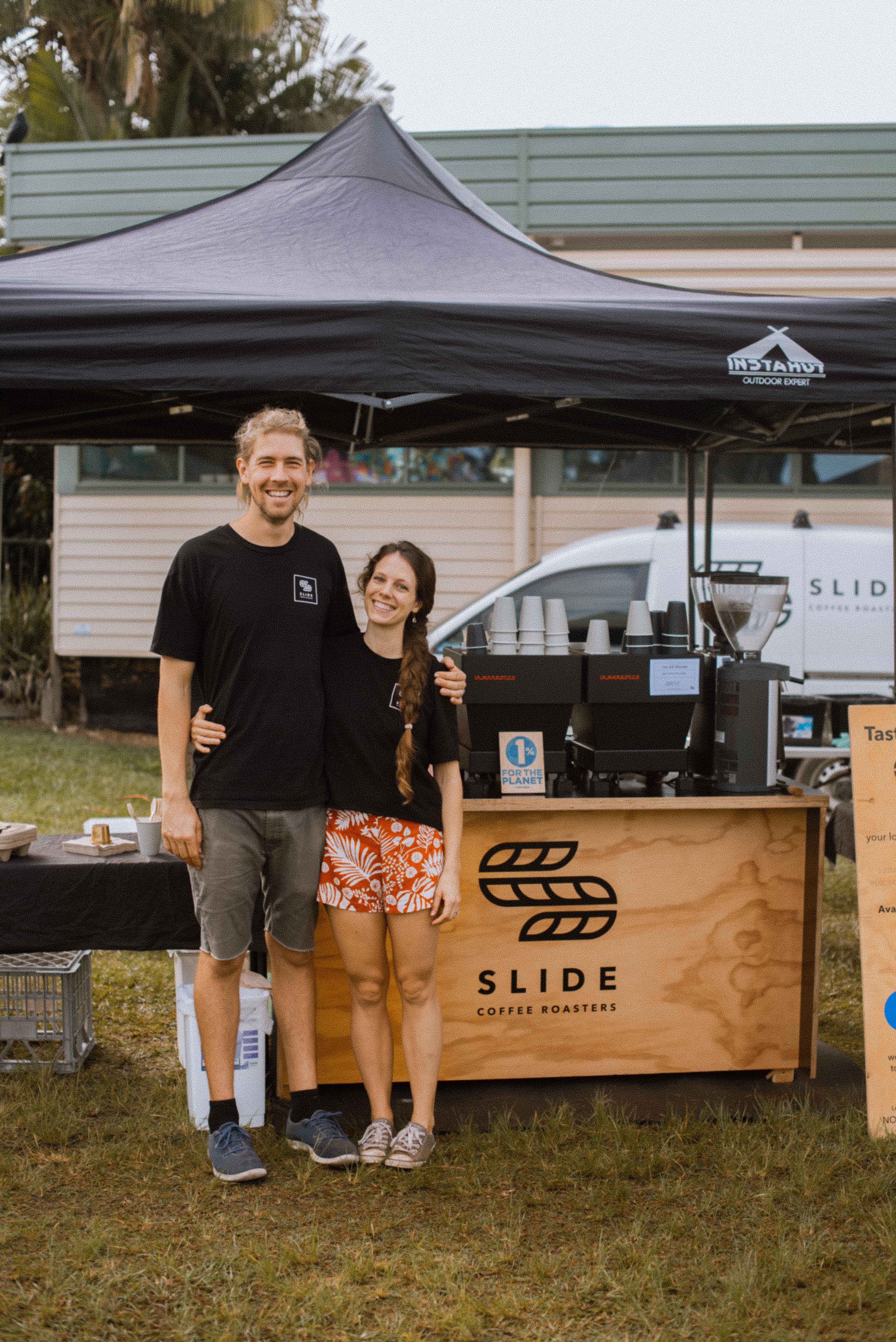 Slide Coffee Roasters has been going from strength to strength since, with the pair building a worldwide network of sustainable suppliers in coffee hotspots such as Colombia, Ethiopia, Guatemala, Indonesia, and many more.

When carefully selecting where to source their coffee cherries from, fairness trumps profit for Aaron and Rahel.

"The passion that got me here today was the desire to ensure all our coffees are sourced ethically and that farmers are being paid well so they can sustainability build a future for their business," Aaron explains. "We also desire that our company contributes to this planet in a positive way, not destroy it, this translates into how we approach packaging, and recycling, and much more."

2020 is going to be a big year for the start-up. The team is moving from the shared roastery space they currently occupy to their very own roasting space. Once their own space is fully kitted out, the team will open the doors for coffee aficionados to visit their tasting room; allowing Aaron and Rahel to connect with the local community in the best way possible - over a fresh, fine cup of coffee.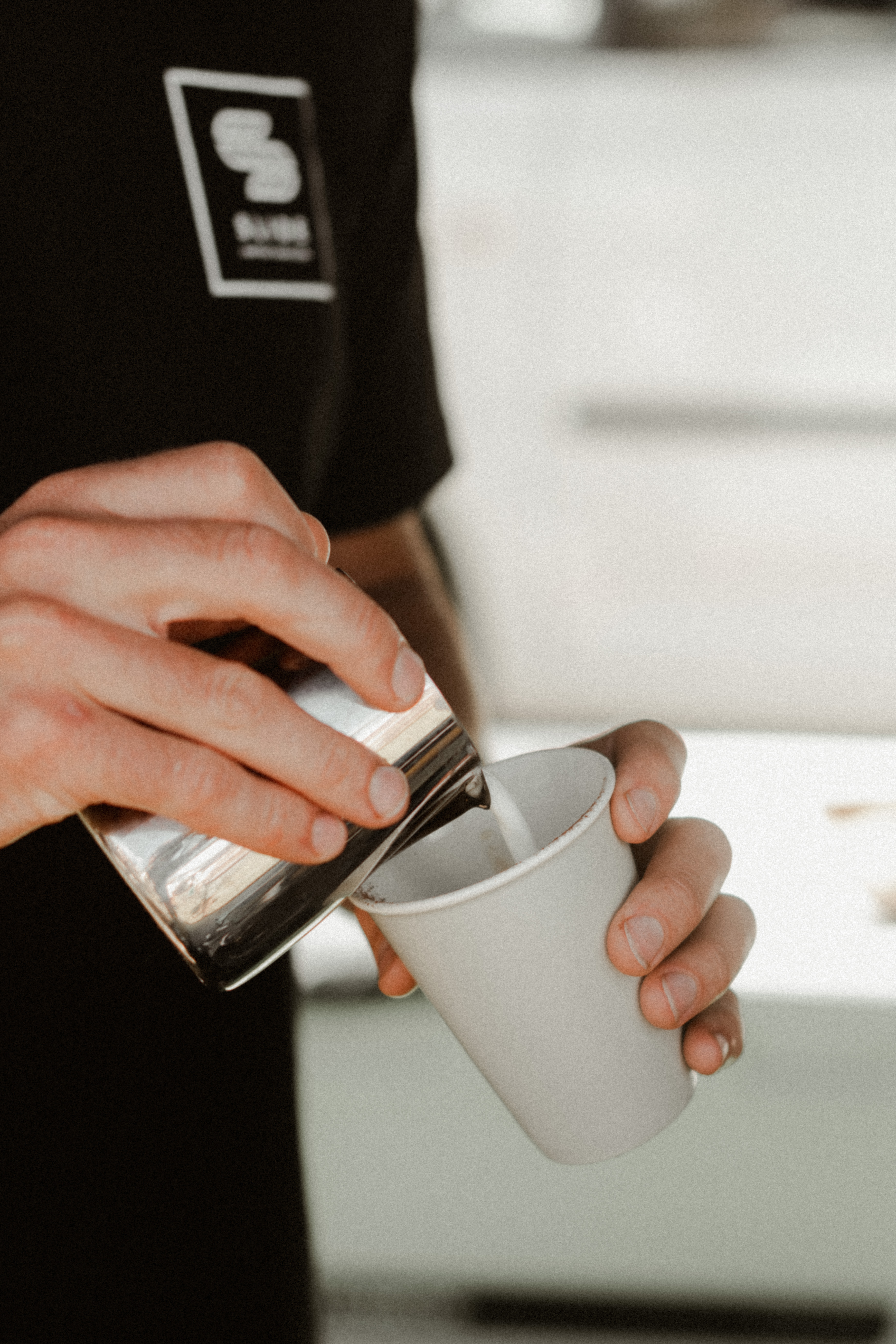 When it came to buying their own speciality coffee roaster from Germany however, the Australian couple hit a snag - as a start-up, how do you negotiate on FX rates?
Having previously believed that international transfers could only be done via banks, the ability to choose his own exchange rates on CurrencyFair's peer-to-peer marketplace and trade on his own terms came as a massive relief to Aaron.

Coupled with our platform's simple interface and bank-level security; Aaron is now able to spend less time worrying about FX and international transfers, and can instead put more time into growing his business.
"CurrencyFair has saved me hundreds, if not thousands of dollars when buying my coffee roaster from Germany," Aaron says.
"I'm not super knowledgeable on how the world's currencies work; so using CurrencyFair simplified it for me and gave me a tool to monitor where the rates are at so I can exchange at just the right time as I grow my coffee roasting business and start sourcing more coffee internationally.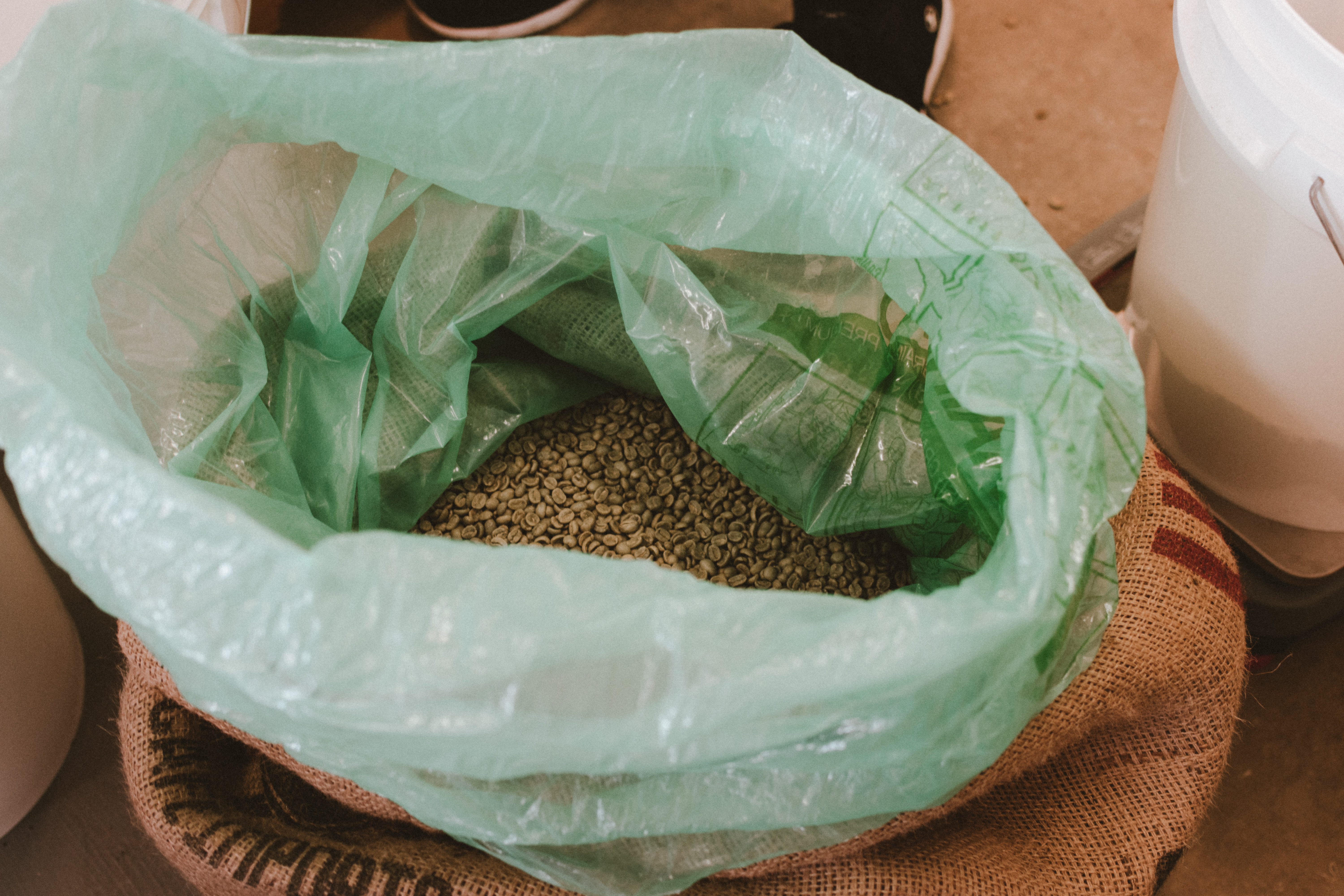 "I think it's really great that you can park your money securely, and then set your desired exchange rate and wait to see if you get it. Plus, the low fees make it a no-brainer. You can also have your money already converted at a good rate on your account and then wait until you need to transfer it.
"It gives you a lot more control over the whole process."
As for Aaron and Rahel's plans for the future? Growing their customer base, building strong relationships, continuing to offer peerless value, and striving towards sustainability are at the heart of their plans moving forward.

"We're continually focussing on how our business can improve the sustainability of the industry by focussing on building long-term relationships on the supply-chain end when sourcing coffee from our producers."

"Don't always cave to what the market wants and dictates, sometimes we need to create and innovate, then the market may just follow.

"The alternative is we may fall into the easier, most convenient way of doing things; which as we know, doesn't always help things move forward and can often damage our planet or even worse - destroy people's lives. Let's change the way we look at the term profitable, maybe the change you'd like to make may be profitable in other ways; environmentally, socially. That can often bring more satisfaction than the extra few dollars in your bank account."


Join Aaron and our community of over 180,000+ happy customers. Begin trading on your own terms today.


Are you already a business customer of ours? Would you like to be featured on our website? Write to elainemccallig@currencyfair.com to inquire about participating in a case study today.