Expat Life Tips for Everything in the UAE
The United Arab Emirates, rich in oil and a thriving tourist economy, is known for its luxurious, tax-free lifestyle. As with any overseas assignment, expatriates should fully understand the cost of living in the UAE before accepting a relocation package.
First, a quick review of UAE currency, known as the dirham and abbreviated as AED. You may see AED currency referred to as DHS, DH OR Dhs, but these abbreviations are unofficial. One AED is divided into units of 100 fils, and dirham notes come in denominations from 5 AED to 1000 AED. There is a 1 AED coin as well, with smaller coins (50, 25, 10, 5 and 1) denominated in fils.
Now that you're au courant with AED currency, let's look at money matters in the UAE.
UAE Rental Costs
Let's say you're moving to Dubai and thinking of taking a place on the man-made island of Palm Jumeirah. You should be aware that annual rentals can run well over 1 million AED according to the team at Living in Dubai.
In addition to the base price, you are likely facing yearly increases and should be prepared to negotiate central air conditioning as part of the rental, as summertime AC can easily run more than 1,000 AED.
The team at Expat Focus says a family of four on average pay approximately 1,200 AED a month on utilities such as water, sewer and electricity. Refundable deposits for connections to utilities can be high, at 5,000 AED for a villa, and connection fees are in addition to those.
You should remember to include agent fees, which tend to be 5 percent of the rental cost and are in addition to the deposit. Also, if you're in a gated community, you'll probably have management fees on top of everything else.
Most financial planners agree that no more than 35 percent of a person's gross income should be spent on housing, so you can calculate whether the salary offered can support the outlay, whether that's denominated in AED currency or in the currency of your home country.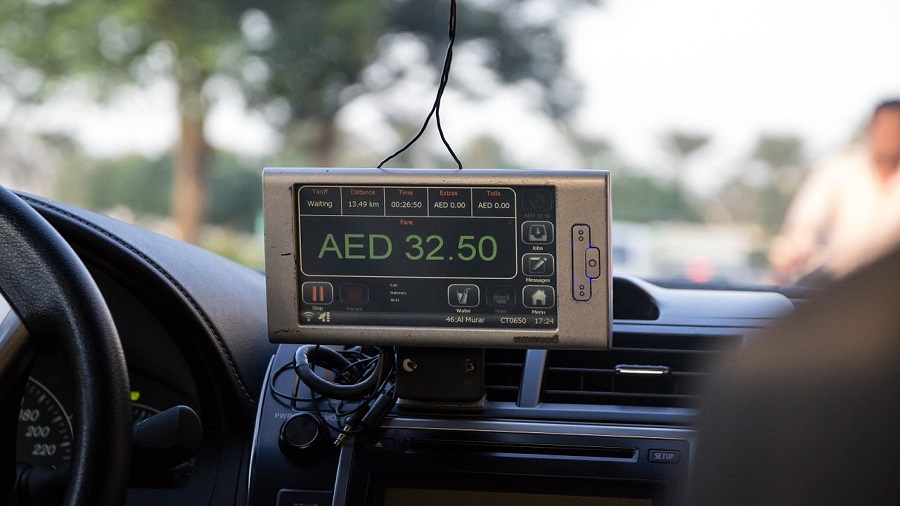 Tuition
If you've got children, the next biggest expenditure after housing will be tuition.
Most expatriates choose to send their children to international and English schools, which are very expensive. In fact, the GlobalEye reports that the UAE is one of the priciest countries in the world. "An internationally reputed standard of education, coupled with the high demand for good schools and colleges, is seen as the main reason behind expensive education fees in UAE, particularly in Dubai, Abu Dhabi, and Sharjah," they write.
Expat Women has a comprehensive list of fees for schools in Dubai and Sharjah, which range from a low of just more than 10,000 AED to more than 100,000 AED per year. You'll need to add at least a few thousand dirhams a year to cover books, uniforms, and admission and application fees, too.
Choose Local AED Currency When Shopping
When you're shopping in the UAE and paying with a credit or debit card linked to your home bank, you may be asked whether you prefer to pay in local AED currency or your home country's currency.
This is a service known as dynamic currency conversion. It's the same that international sites use so that your home currency is displayed when you're shopping online. DCC benefits merchants in a few ways, including increased profits by revenue sharing.
The purchaser is the one who takes the hit with dynamic currency conversion. TJ Ryan and James Hurwood at CANSTAR, a consumer finance ratings company, write that shoppers absorb three separate fees when using DCC:
the currency conversion fee, which is typically between 5-10 percent of the total;
the actual exchange rate (which the credit card customer often is not made aware of until the statement is issued); and a foreign transaction fee.
"If your card/bank doesn't charge a currency conversion fee," Ryan and Hurwood write, "always pay in local currency when travelling to avoid DCC."
Brian Cohen at The Gate says you can always avoid foreign transaction fees by applying for a credit card that does not charge fees when you pay in AED currency or other foreign currencies. He warns, however, that those cards usually charge an annual fee instead, so you've got to crunch numbers to see whether it's worth it.
For expats who travel a lot, another solution is to "pay for as much of your travel in advance as possible." This includes renting cars in advance, making advance hotel room reservations and purchasing restricted airfares. The risk here is that most of the products or services are non-refundable or charge exorbitant fees for any changes, if those changes are allowed at all.
Suzanne Locke at the Abu Dhabi-based daily newspaper The National looked at the issue for UAE-based travellers heading overseas, and thinks that prepaid dirham cards like GoCash are the answer. "Effectively an electronic traveller's cheque, this can be loaded up with cash in advance to be spent while you are away," Locke writes. "If you are spending in the local currency you will avoid forex fees, making the card a great travel option."
Carry Some Cash
You'll want to have some dirhams always on hand, the team at Marriott Traveler writes. While credit and debit cards are accepted just about everywhere, dirhams are necessary for shopping in souks and smaller shops.
You'll also want cash on hand for tips. While gratuities aren't expected, and there's no official policy regarding tipping in the UAE, tips are common. Most most restaurants, for example, add a service charge to the bill, and hotel porters are usually tipped 2 AED.
Taxi drivers will gratefully accept a 5 dirham tip or similar round up on a fare. A 30 km taxi ride will run you anywhere between 60–120 AED, depending on the traffic and other variables. You can check approximate fares at Taxi Auto Fare UAE.
images by: ©tallula/123RF Stock Photo, Carola Schöttler, The Ujulala