How much do Amazon employees make?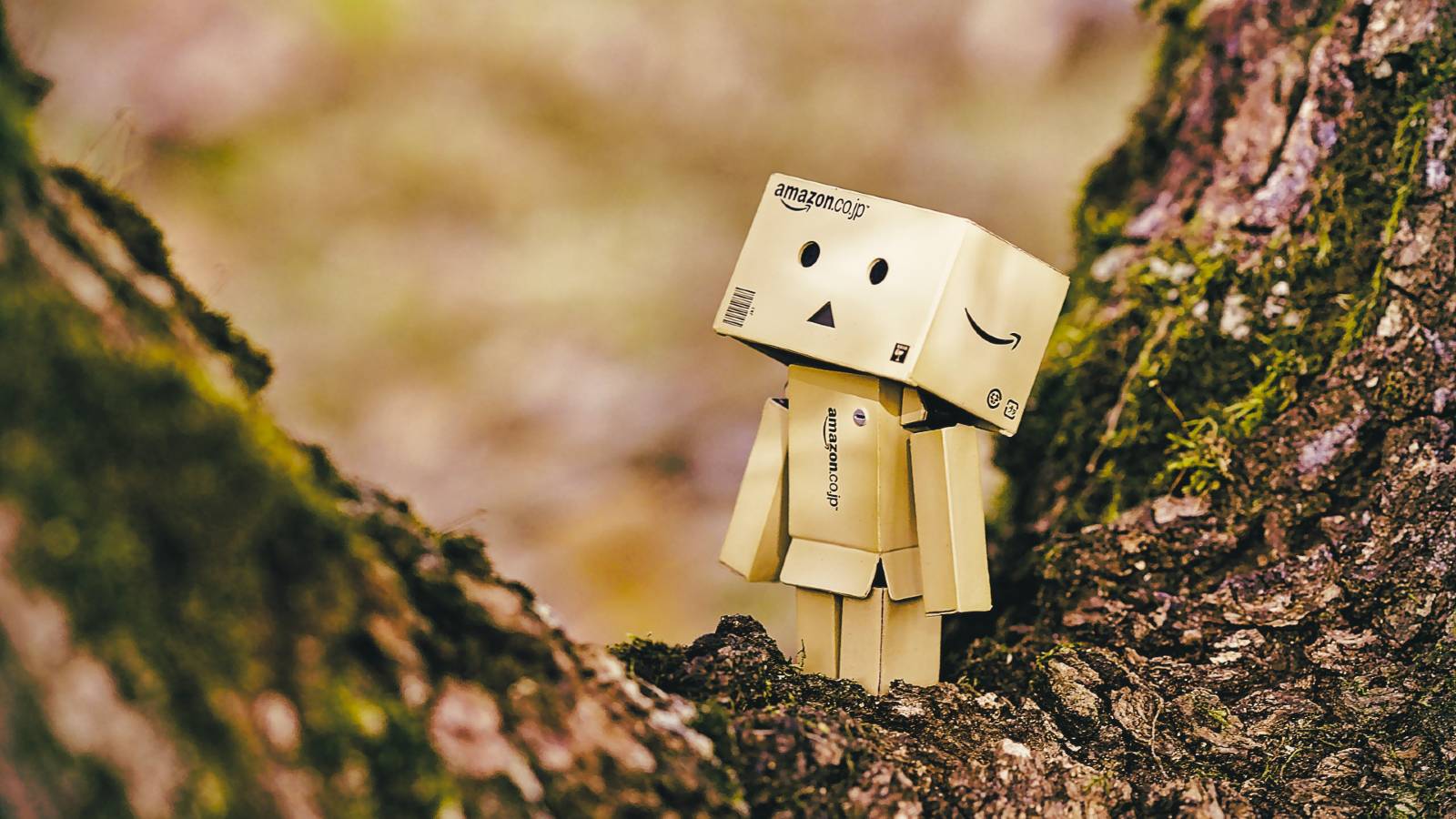 When your company's workforce is bigger than the country's entire residential construction industry, salary costs are going to be a key concern. That's the challenge faced by Amazon, which employs one in every 153 American workers in the United States, and more than 1.6m employees worldwide.
Amazon reported a global net sales revenue of $469bn in 2021, but operating profit was just $3.5bn. Like any global tech giant, Amazon has to strike a balance between prudence and efficiency on the one hand, and retaining top technical talent on the other.
Raising the salary cap for corporate employees from $160,000 to $350,000 in 2022 was one strategy for limiting senior leadership losses to big tech rivals. Amazon's distinctive pay structure is another solution for keeping salary costs transparent and competitive.
If you're an Amazon or Google employee currently, it's worth noting that you're entitled to exclusive benefits with CurrencyFair. Whether you need to remit the sale of shares or send money overseas, you can access fee-free transfers and exclusive rates.
Amazon salaries: The big picture
The vast majority of Amazon employees are in the United States, where the median Amazon worker salary was $29,007 in 2020, although that figure includes part-time and contractual workers.
For full-time employees, the median salary stood at $37,390. Given the breadth of Amazon's operations, from part-time pickers in fulfilment centres to software developers and data analysts with Amazon Web Services, focusing on the median salary is somewhat misleading.
Salaries in the United Kingdom, for example, range from £18,518 for a picker to £140,217 for a Director (C-suite data isn't available).
Snap comparisons become even less reliable without taking into account Amazon's particular pay structure, which favours non-salary options that increase in value over time instead of eye-catching starting salary packages. That's an important quirk to consider when negotiating a salary offer.
Amazon salary package
Base salary: Now capped at $350,000.

Sign-on bonus: These often reach five-figures and are payable beyond the first year as a lump sum or monthly bonus.

Equity vesting: Amazon's restricted stock units (RSUs) are hot property, and their value is secure. Stocks vest at 40% in years three and four, providing a sizeable bonus for employees who stay beyond two years.
Taken as a whole, this salary structure can make working at Amazon a very rewarding experience, and 59% of Amazon employees think they're paid fairly according to Indeed. The corporation has also taken a lead in establishing £10/hr in the UK, and $15/hr in the US as a minimum wage, both of which are some way above the legal minimum.
UK gender pay gap reporting paints a positive picture compared to the tech industry as a whole. Amazon women earned 98p for every £1 men earned, and enjoyed parity on bonus pay, although they accounted for just 29% of the highest paying jobs.
While Amazon has consistently opposed worker unionisation, the first Amazon unions were formed in April 2022 in the United States. The clamour for union representation is also growing in Ireland and the UK. These may impact starting salary packages and employee benefits in the future, particularly among warehouse workers, delivery drivers, and part-time staff.
Amazon's salaries work on so many levels
It's no surprise that Amazon has a streamlined, smart structure in place when it comes to establishing starting salaries. There are 12 levels in all, one of which (#12) is Jeff Bezos.
Level 12: Founder (salary undisclosed. Net worth $161bn).

Level 11: Roughly 20 CEOs and SVPs (salary undisclosed).

Levels 10 and 9: A few hundred VPs (salary undisclosed).

Level 8: Several hundred directors. Salaries range from $600,000 to $1.4m.

Level 7: A few thousand senior managers. Average of $167,235 with $16k signing bonus.

Level 6: Tens of thousands of managers. Those with MBAs start here, earning an average of $107,170 with a $17k signing-on bonus.

Level 5: Managers. Average salary ranges from $59,154 to $101,513 with a signing-on bonus of $21k.

Level 4: Managers. Graduates and full-time workers start here, earning from $50,000 to $70,000 with a $26k signing bonus.

Levels 1–3: Part-time and contract support and fulfilment centre staff, usually paid hourly.
These figures are the average of individually reported salaries, and aren't inflexible salary bands imposed from above. Take-home pay will vary according to region, equity package, and skills.
In addition to the basic salary, UK employees, for example, enjoy several perks such as private medical insurance, life assurance, income protection, paid breaks, and a company pension plan for full-time regular employees.
Amazon salaries in the UK
Glassdoor and Payscale data for the UK reports the following salaries for various positions, with the caveat that none is necessarily indicative of the standard offer.
Senior product manager £77,051.

Machine learning engineer £73,200.

Senior marketing manager £66,758.

Senior software engineer £66,499.

Software engineer £64,947.

Project manager £63,262.

IT manager £56,846.

Area manager £51,313.

Operations Manager £47,097.

Business development executive £39,414.

Financial analyst £37,196.

Account manager £35,584.

Warehouse worker £34,369.

Data analyst £26,532.
Amazon salaries in Ireland
With an average base salary of €70k compared to £54k in the UK, Ireland seems to offer a more competitive package for Amazon workers. However, some notable disparities in salary packages for similar job roles suggest that experience and other elements of the overall offer may be responsible.
Senior product manager €85,874.

Senior software engineer €79,379.

Account manager €68,633.

Software engineer €56,643.

Operations Manager €55,279.

Financial analyst €48,790.

Data analyst €44,619.

Project manager €40,823.

Warehouse worker £34,369.
Wherever you find yourself working as an Amazon employee, the goal is to make your salary go further. With CurrencyFair, you don't have to lose out on uncompetitive exchange rates and exorbitant fees when changing money from one currency to another. See how much you can save today. It may be as much as eight times cheaper than currency exchange through a bank.
Amazon employees can also access exclusive benefits when you use CurrencyFair to send money abroad. As an Amazon employee, you get access to:
An exclusive fixed-rate margin of 0.35%, equal to a 20% discount on our average margin of 0.45%. For context, ​​even our standard rate is up to eight times cheaper than the banks, so you could make significant savings with CurrencyFair.

Fee-free transfers on all transactions.

The option to exchange over 20 currencies to and from over 150 countries.
This information is correct as of August 2022 This information is not to be relied on in making a decision with regard to an investment. We strongly recommend that you obtain independent financial advice before making any form of investment or significant financial transaction. This article is purely for general information purposes. Photo by Daniel Eledut on Unsplash.