If getting away from it all on vacation is absolutely not on the agenda, where can you mix it up with the most number of tourists? We've found the top 15 tourist attractions on earth according to visitor numbers. However, a straightforward ranking would be too easy. To appeal to a wider range of tastes, we've chosen the most popular destinations according to continent and category.
Sending money overseas? Save money when you send money with CurrencyFair's low-margin FX rates.
Free fun: Las Vegas Strip
With over 60 casinos vying for your savings, you might think that Las Vegas would be the last place you'd want to come if the goal was free fun. However, there's lots you can do on the four-mile strip without spending a cent, and you'll be joined by hordes of fellow fun fans. From free museums to spectacular shows (e.g. Atlantis Fall at Caesars, mermaid performances at the Silverton Aquarium, or the fountains at the Bellagio), this is a town that thrives on complimentary attractions. That said, you'd be unique among the 39 million visitors a year if you didn't splurge at the slots or tables.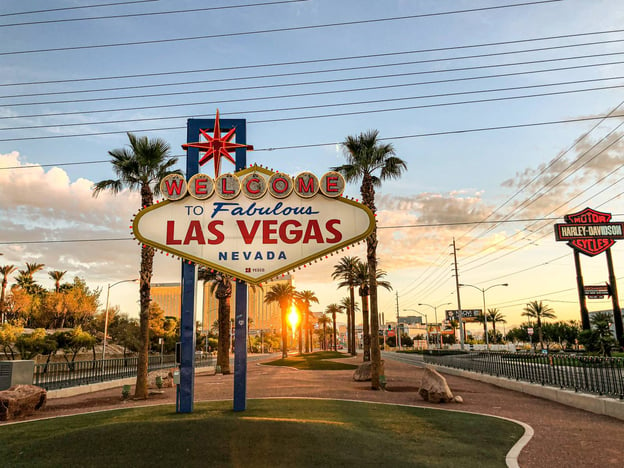 Photo by Sung Shin
Theme park: Walt Disney World Magic Kingdom
Disneyland may be the happiest place on earth, but the Magic Kingdom in Orlando, Florida, must rank among the busiest. The world's most popular theme park opened in 1971, subsequently surpassed the original in California, and now welcomes up to 20 million visitors a year. Enjoy wild rides, legendary lines and some familiar characters.
Museum: Smithsonian, Washington D.C.
The world's largest museum enchants over 26 million visitors a year with more than 155 million artefacts (only a fraction of which are on display). And admission is free. In fact, the Smithsonian encompasses 19 museums and galleries, but it's the National Museum of Natural History and the Museum of American History that tourists flock to most. From Muhammad Ali's boxing gloves to President Lincoln's top hat, you'll discover a treasure trove of American and world history.
Art gallery: Louvre, Paris
Prior to the pandemic, more than 10 million visitors a year made the pilgrimage to the world's most popular art gallery. Home to 38,000+ artworks, there are more than three vast wings to explore once you've made the obligatory stop in front of the Mona Lisa.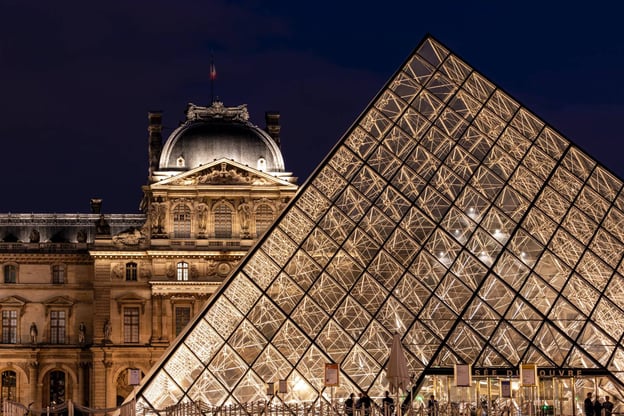 Photo by Sven Piper
Historical site: Palace of Versailles, Paris
While in Paris, head 12 miles west of the city to the magnificent Palace of Versailles, where Louis XIV established his decadent court in 1682. The opulent palace has 2,300 rooms and some stunning hallways and chambers. Events in 1789 rather cut short the excess, but today more than 6 million tourists wander through this UNESCO World Heritage site and magnificent gardens each year.
Natural feature: Niagara Falls
Three waterfalls establish a natural border between Canada and the United States, and one of them - the Horseshoe Falls - is the most powerful waterfall in North America. Insiders recommend that you should head to the Canadian side for the best panoramic views, but you'll struggle to escape the crowds. Over 22 million sightseers visit Niagara Falls each year.
Instagram background: Singapore
Globetrotting publication Big 7 Travel identified Singapore as the world's most Instagrammable place for 2022 based on hashtags shared. From the futuristic infinity pool overlooking the city at the Marina Bay Sands to the natural beauty of the Gardens by the Bay, there are limitless selfie opportunities to be snapped.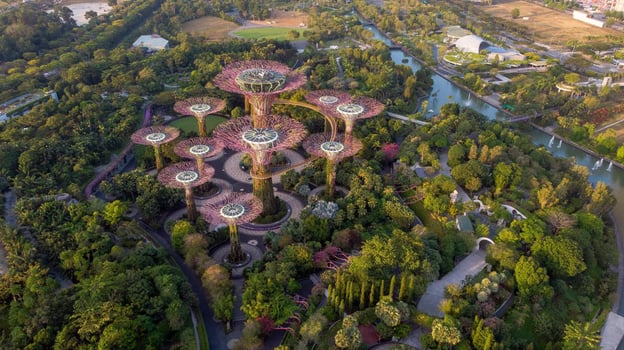 Photo by Sergio Sala
Ancient Wonders: Great Pyramid of Giza
Only one of the Seven Wonders of the ancient world still stands, and it draws 14.7 million visitors a year. The Great Pyramid of Giza features three pyramids in all, and dates back to the 26th century BC. Tourists are still allowed to join tours of the passageways inside each pyramid, but climbing on the outside is now banned, with some stiff penalties for anyone who wants to take their chance.
Modern Wonders: Taj Mahal, Agra
Work on the Taj Mahal began in 1631 under the orders of Emperor Shah Jahan, who wanted a tomb worthy of his wife who had died in childbirth. The instantly recognisable mausoleum and dome were completed in 1648. Today, it's a UNESCO World Heritage site that draws over 8 million tourists a year. The majority of visitors to this Modern Wonder, which is closed on Fridays, are from India itself.
North America: Grand Canyon, Arizona
It might be a National Park, but at 1,904 square miles the Grand Canyon is vast enough to comfortably fit Kiribati, Tonga and Barbados with room to spare. While most of the 6 million tourists who make the road trip to this corner of Arizona come for the lookouts and trails, the park is steeped in history too. Artefacts have been found here that date back over 12,000 years before Columbus finally "discovered" America.
Asia: Forbidden City, Beijing
Until 1912, entering the Forbidden City in Beijing would have been on pain of death. Today, the 15 million annual visitors can explore the world's largest ancient palace (and most expensive real estate) without such severe consequences. The sprawling Imperial City dates from 1420 and was home to Ming and Qing dynasty emperors.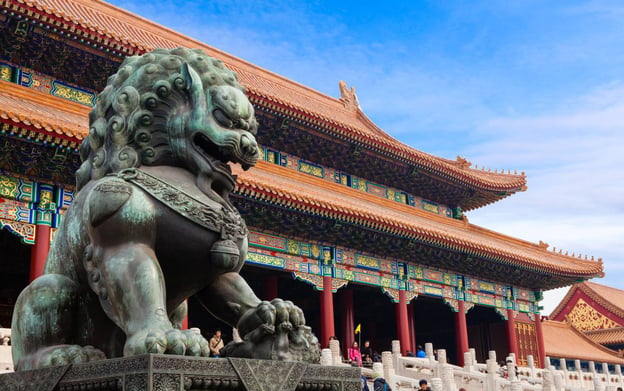 Photo by Rafik Wahba.
South American: Machu Picchu, Peru
At the peak of its popularity, the 15th-century Inca city at Machu Picchu received around 1.5 million visitors a year. That was just a few years ago, but new rules introduced in 2022 aim to limit the number of visitors per day, as well as how many permits are issued for the four-day hike along the Inca trail. Formerly a stronghold of the Inca empire, the site was not re-discovered until 1911.
Africa: Victoria Falls, Zambia
A million tourists a year descend on this part of the Zambezi River where it roars over a gorge between Zimbabwe and Zambia. Now is the time to visit, before a burgeoning tourism industry overwhelms the surrounding area and climate change tempers the majesty of the falls altogether. It's a long way to go for a selfie, so most tourists will incorporate a visit as part of a longer safari in the surrounding parks and reserves.
Europe: Grand Bazaar, Istanbul
Bargain hunters should join the masses at the Grand Bazaar for the ultimate shopping experience. An estimated 15 million tourists a year - or up to 400,000 on a busy day - descend on the world's largest covered market. There are more than 4,000 stores and 61 streets for your coffee, carpets, jewellery and leather.
Oceania: Sydney Opera House
It's easy to forget that many Sydney residents initially hated the Opera House when it first opened in 1973. In fact, the original architect from Denmark quit, left Australia, and never returned to see the finished masterpiece. Today, the World Heritage site attracts more than 8 million visitors a year to Sydney Harbour, and it's among the select few buildings that are instantly recognisable the world over.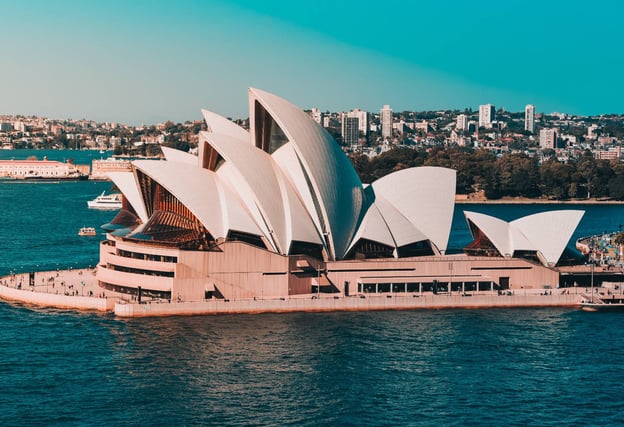 Photo by Dean Bennett.
If you're planning to visit any of these attractions, you'll want to have a plan for your money too. With CurrencyFair you can pre-book your tours and vacation accommodation in foreign currency, avoiding bank conversion fees and other charges. Simply upload your home currency to your CurrencyFair account, convert into your target currency at bank-beating rates, and pay for your overseas costs like a local. It's simple and saves you money, so you'll have a little extra left to stock up on souvenirs, perhaps.
Sending money overseas? Save money when you send money with CurrencyFair's low-margin FX rates.
This information is correct as of November 2022 This information is not to be relied on in making a decision with regard to an investment. We strongly recommend that you obtain independent financial advice before making any form of investment or significant financial transaction. This article is purely for general information purposes. Featured image by Shlomo Shalev on Unsplash