A frustratingly popular fad is that of the feared New Year Resolution, whereby people feel compelled to disown some bad behaviour from the previous year and start afresh for the coming 12 months. Whether it's the result of an excessive Christmas period, too many nights out throughout the whole year, or just general laziness, January's water-cooler discussions revolve around the cleansing of the body, mind and spirit.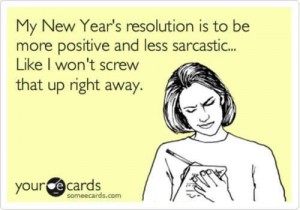 It's not all related to boring stuff like healthy eating and cutting down on pints, though. Traditionally, vices were purged annually, but nowadays we're getting more and more creative in our resolutions, taking into account mental health, quality of family life and addressing the work/life balance. Hobbies are popular commitments too, as modern living tends to squeeze us for time.
So if you're living or working abroad for 2016, what can you add to your list of 2016 Resolutions to improve your standard of life in general? Hopefully we can bring up some suggestions here - January is tough enough without having to make decisions (unless you're in the southern hemisphere of course).
1 - Language
Just because you're a Brit living in Australia, or Irish and in Canada, don't think this isn't an option for you! Learning a language is personally rewarding, and can also encourage you to go places you'd never have dreamed. It's also a good way to keep the brain active, and who knows what else you'll learn once you've reactivated the old grey matter?
What's quite annoying about learning new languages is that children are so much better at it than us adults, but don't let that stop you, or hold a grudge. We featured Allpolyglot, The Language Marketplace, in our Favourite Ideas from the 2014 Web Summit post, so check them out!
2 - Culture/Tourism
As an expat, you might feel a little different from the usual tourists you see wandering around your current hometown, but don't forget that the activities, sights and attractions are still open to you too!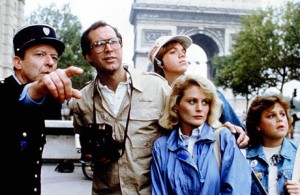 Getting into a local's mindset can help you out with your job and the day-to-day stuff, but don't let opportunities slip by. If others have taken a 14 hour flight to where you're living, but only plan to stay two weeks, you know you've got some serious tourist attractions going on. Get out there and see them all - or you'll wonder why you wasted all your time working when (and if) you ever return home.
Check out TravelWithKate for proof that it is possible to combine work with tourism!
3 - Hobbies/skills
As mentioned above, adding activities and skills instead of simply cutting our fun/unhealthy stuff is becoming more popular each January. Living abroad doesn't affect this, and if anything makes it an even better idea. For example, have you ever tried shark-diving in central London? Case closed.
So, get out there (or onto the internet) and find out what's going on. Wherever you are, there are bound to be activities and sports that will not only rekindle your acceptance of physical excercise as a necessity, but help you expand your social circles and meet other like-minded people who share your love of frisbee, bog-snorkeling or whatever it is you end up doing.
As NBA legend Michael Jordan (probably) said, "Just Do It!".
4 - Keeping In Touch
When we embark on far-flung adventures, it's easy to forget just how quickly time passes when we're having fun.

As a result, what feels like a quick few days can in reality be a very slow week for your parents, family members, friends or siblings waiting patiently by their phone to hear your voice once more.
So, it's probably a good idea to get into a routine, or at least make the effort to update those you've left behind a little more regularly. Sometimes a Facebook status update just isn't enough.
If you're on the move, NomadMovement could be worth a look - "A social network designed for travelers by travelers". It'll help make those at home even more jealous.
5 - Work/Life Balance
This is our favourite New Year Resolution here in CurrencyFair HQ, and it's easy to see why. We're busy people, as are many, so downing tools and enjoying some relaxing hours of nothingness is needed, occasionally.
If you're not the do-nothing type, maybe taking up some form of Yoga or meditation would enhance your daily life? The key here is, whatever activity you choose to replace extra hours in work or at the laptop, don't let work commitments bleed into your free time. Keeping a good balance between work and personal life is vital for your physical and mental health, and also for your family and friends too. They miss you - and they don't like when you're cranky either!
6 - Career/Job
January is the month that, according to Google Trends, sees the most searches for career changes and job opportunities.
If you do fancy moving abroad for a fresh start and a new career, you should check out ExpatCareers.com - they do exactly as their name suggests. You can also see if CurrencyFair might be a good fit for you, we're on the look out for new talent to join our expanding team here in Dublin!
7 - Bucket List
A bucket list, or "things to do before you die", is pretty self-explanatory really, so let's not waste time explaining. The UK Daily Mail commissioned research into what Brits most wanted to tick off this list in July, and the results are surprising, and a little disappointing too.
Some of the above are sure to feature on many people's lists, but a couple are a little odd to say the least. Owning a designer watch or a Mulberry handbag - each to their own I suppose, but the last on the list, "change hair colour", doesn't really require much effort or cash as far as we can tell, so why not just go and do it?
What a strange list. Still, there's probably a couple on there that most people would love to do, bungee jumping, whale watching etc. So, whatever your tipple, why not go for it this January?
8 - Be Healthier/Get Fit
This is a common but unpopular ideal which frequents most New Year Resolutioners' nightmares.
If, like us, your Christmas break was almost entirely comprised of eating too much turkey and chocolate (not necessarily together), January will be a shock to the system.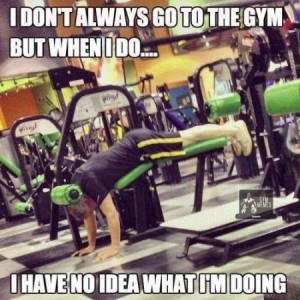 The guilt we build up in December forces us to pretend we'll do things differently this year, but thankfully there are some handy tech-gadgets which can make jogging or trips to the gym a little less daunting.
There are hundreds, if not thousands of apps available from the Google Play Store and Apple's iTunes which can help you motivate yourself to get moving, and track your progress for that sense of satisfaction that might make the difference between giving up and quitting.
9 - Sort Out Your Finances
If you're working in a different country, you're bound to have come across the issue of finances and banking. Whether it's getting your wages sent home to cover bills or a mortgage, or sending money to your new location as a deposit on accommodation or a car, sending money abroad in any direction can be a minefield.
Banks and FX brokers offer "commission free" currency exchange, without the customer realising that their rates often contain hidden margins and fees. Add to this the once-off cost per international transfer that most banks charge (sometimes even the receiving bank takes a cut!), and you've lost a fair chunk of your money before it even leaves the country.
Here's where CurrencyFair can help. We offer transparent exchange rates, with no hidden fees or sneaky surprises. Our flat fee is the same for whatever amount you're sending, and if you're prepared to wait a little longer you can even beat the interbank by setting a rate and waiting to be matched in the opposite direction. Our live Auto-Transaction rates are excellent, but in the Exchange you can sometimes beat the interbank rate itself, which is the rate big institutions use to trade with each other.
Take a look at today's rates, we're confident they can't be beaten.
10 - Be Happy!
The Holy Grail really, being "happy" means different things to every individual, so whatever you think you need to change or start doing in order to simply be happy, we recommend you get on it right away.
We featured HeadSoul recently, a website which aims "to provide a logical understanding of why we all struggle with a variety of everyday issues, such as being happy, in order for us to gain the knowledge to make small changes with big results!".
Youtube sensation Matt Harding certainly knows what makes him happy;

Happy New Year from all of us here at CurrencyFair!