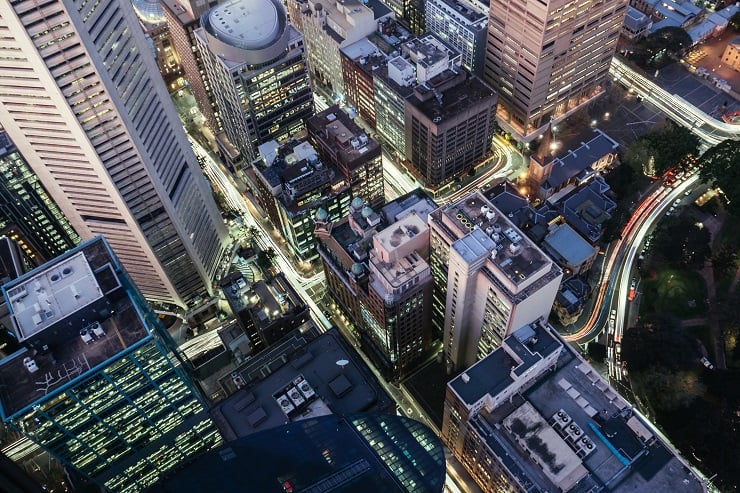 Currency News February 2018
Looking at the movements of the currency markets in February, we have seen some currencies hold strong in the face of turbulent times and others heading into March trying to recoup losses made during the month.
Let's examine how the major currencies have fared these past few weeks.
UK Sterling
Brexit is still a headlining concern for Sterling and politicians are continuing to create interesting names for it. This month Brexit was described as a teleological construction according to Foreign Secretary Boris Johnson. Perhaps this was an effort to try and control Brexit - the belief that to name something is to have power over it - as the Brexit train continues to stir up trouble at every turn for all parties involved.
Despite the new descriptors for Britains EU exit, its impact on Sterling crosses remains the same. Amidst fresh Brexit bill furore, the GBP/USD exchange rate dropped by over 3% to 1.3755 on February 10th from its February 2nd high of 1.422
The GBP/EUR exchange rate endured a rollercoaster month following various Brexit speeches and updates. After the European Commission's chief negotiator Michel Barnier's doubts on an agreed transition period, the GBP/EUR exchange rate dropped by almost 1.5% from February 8th to be available at 1.1235 February 10th with CurrencyFair.
The more likely that Brexit negotiations between the EU and the UK land on the side of a hard exit, the more precariously positioned GBP is. The Irish border "backstop" solution put in place last December was back making headlines again at the end of February. Former Prime Minister Sir John Major weighed into the Irish border conversation, stating that "staying in the customs union" was the only viable option for Northern Ireland. This was echoing a draft withdrawal agreement submitted by the European Commission (EC) that same day February 28th, meaning checks on goods being imported from the rest of the UK. On the back of these Brexit developments, Sterling dropped by over 1% against the Euro throughout Wednesday February 28th - from 1.137 to being available at 1.1236 with CurrencyFair.
US Dollar
A second US government shutdown ended with the February 9th injection of $300 billion into the US government coffers that staved off addressing these issues until 2019. Combined with December's $1.5 trillion tax overhaul overall there was extra downward pressure being applied to the USD this week which rattled the currency's nerves.
On Valentine's Day, the release of the US Consumer Price Index (CPI) told two contrasting stories of the US economy: on one side, an economy celebrating a higher-than-forecast inflation that increased by 0.5%. The other, a lacklustre performance as a decline of 0.3% in retail sales was reported.
The markets were not enamoured, and reacted badly to the mixed news. The USD/GBP exchange rate dropped by over 1.5% in 24 hours in response to the data release. The USD/EUR cross reacted in a similar fashion, dropping by over 1% to 0.8014 February 15th with CurrencyFair. The release of this US data is worrisome to investors and leaves them seeking out more interesting markets instead of the US.
Australian Dollar
The Australian Dollar left January on a low note, with the AUD falling against most of its currency crosses. AUD/GBP exchange rate dropped by over 2% from 0.5712 January 31st to 0.5586 February 4th with CurrencyFair. The February 15th release of Australian Labour force figures for January 2018 showed a 3.3% increase in employment numbers since January 2017, bringing a healthy glow to the Australian dollar.
While part-time employment figures looked robust, the figure for hours worked was disappointing. In reaction to this mixed report however, the markets were largely unfazed by the news. Even the marker for Sterling was barely nudged by these positive Australian employment results and remained unchanged.
In stark contrast, the AUD/USD exchange rate was seen trading at 0.795 on February 15th with CurrencyFair - a jump of almost 2.5% from the weekend in response to the Federal Reserve Bank of Atlanta (Atlanta Fed) lowering their GDP growth model estimate from a predicted 4% to 3.2% on February 14th.
However AUD/USD dropped from 0.7851 February 26th to 0.78 February 28th with CurrencyFair. The US Dollar rallied in response to the new Federal reserve chair Jerome Powell's inaugural appearance on February 27th and his confident outlook on US inflation and fiscal policy.
Euro
The EU "Brexit punishment clause" removal saw Sterling rally against the Euro on February 15th and the EUR/GBP exchange rate dropped to 0.8879 with CurrencyFair. This was even after the release of positive French employment figures showing pre-recession numbers, which means the likelihood of a salary increase and with it, increased Eurozone wage growth.
February inflation numbers for the euro zone disappointed on February 28th, reaching 1.2% instead of the European Central Bank's (ECB) target of 2%. This indicates that the euro zone won't be bidding farewell to the ECB's economic stimulus anytime soon.
One currency the Euro rallied against on the back of the positive French employment numbers was the Canadian Dollar. The EUR/CAD exchange rate was experiencing a three-month high of 1.5568 on February 15th with CurrencyFair.
But as always for the course of the single market, political obstacles this way lie. March 4th sees both the Italian General elections and results of Germany's coalition talks that had soured last month, both of which could impact the Euro.
Canadian Dollar
The Canadian Dollar was struggling in February against some crosses. The CAD/GBP exchange rate plummeted to a three-month low of 0.5631 on February 26th with CurrencyFair. A similar track could be seen for CAD/EUR exchange rate, which fell to a month-long low of 0.6391 February 28th with CurrencyFair, a drop of over 2% since the start of Feb. Examining the markets, there are two reasons for the poor CAD performance. The markets are reacting to a disappointing 0.8% slump recorded for Canadian retails sales in a February 22nd report and the instability of NAFTA is adversely affecting the Canadian Dollar. February 25th saw the start of further NAFTA discussions, that were then paused when the US representative was recalled to Washington D.C for other consultations.
We have listed all the major currency events of note for your diary below:
Important Dates for your diary:
Friday March 2nd - Bank of England Governor Mark Carney speaks in Edinburgh.

Friday March 2nd - Canadian Gross Domestic Product (GDP).

Sunday March 4th - German Coalition results | Italian General Election.

Tuesday March 6th - Royal Bank of Australia Governor Philip Lowe speaks in Sydney.

Thursday March 8th - European Central Bank (ECB) Rate decision.

Friday March 9th - US Unemployment Rate.

Sunday March 18th - Russian General election.

Thursday March 22nd - European Council meeting in Brussels.
The news and information contained herein is not investment advice. We intend to merely bring together and collate the latest views and news pertaining to the currency markets – subsequent decision making is done so independently of CurrencyFair and this communication. All quoted exchange rates are indicative. We cannot guarantee 100% accuracy owing to the highly volatile and liquid nature of this currency markets and rates are not guaranteed.