Now CurrencyFair customers in Singapore can use PayNow to deposit Singapore dollars (SGD) into their account.
What is PayNow?
PayNow is a payment method available in Singapore that allows the almost immediate transfer of Singapore dollars (SGD) between accounts of participating banks. It is part of the local electronic fund transfer service FAST (Fast And Secure Transfers).
What are the banks participating in PayNow?
There are nine banks in Singapore that participate in PayNow are:

Bank of China, Citibank Singapore Limited, DBS Bank/POSB, HSBC, Industrial and Commercial Bank of China Limited, Maybank, OCBC Bank, Standard Chartered Bank, and UOB.

If a CurrencyFair customer has a personal account with any of these banks, they can deposit Singapore dollars (SGD) almost immediately to their CurrencyFair account using PayNow.
Using PayNow to deposit to a CurrencyFair account
After logging in, customers can choose Send Money or Top Up and then enter the amount of Singapore dollars (SGD) they wish to send into their CurrencyFair account to be exchanged.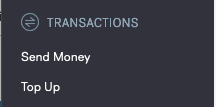 Next, customers will be shown the two ways to deposit their SGD:
By bank transfer

Or with PayNow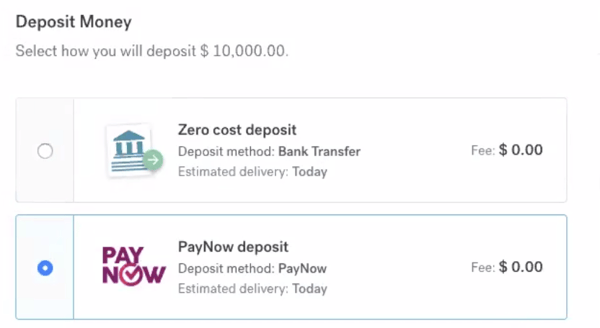 By selecting the PayNow option as the deposit method, customers will then be shown
A CurrencyFair payment reference

Our account name

Our Unique Entity Number (UEN)
Customer can then login to their online banking to send this amount in Singapore dollars (SGD) to their CurrencyFair account to be exchanged.
When sending money into CurrencyFair to exchange, use this payment reference, our account name, and our UEN. This helps us match your money to your account without delay.
After depositing with PayNow
CurrencyFair exchanges the Singapore dollars (SGD) deposited at the best available rate.
What's next?
The funds will then be transferred to the chosen recipient and an email will be sent to confirm that this Send Money transaction has been processed.
Easy!
If you choose to Top Up your account to have SGD ready to exchange at a desired rate, don't forget: our marketplace is another way customers can request a unique exchange rate, different to the live rates available in our calculator. In this secure marketplace, it is possible to set a preferred rate and wait to be matched with other customers.
Don't forget:

Using the unique CurrencyFair payment reference provided for each instruction means we can match deposits to their instructions even quicker and exchange it even sooner.
We are excited to add PayNow as a faster way to deposit Singapore dollars (SGD) to a CurrencyFair account. This is one of many new planned updates and improvements for our customers in Singapore.


If you have any queries regarding using PayNow in Singapore, check out our support centre page here or email support@currencyfair.com.