Thinking of Setting Up a Company in Ireland? One Customer Did
We always love to hear about success stories in business, especially when the company involved is one of our own customers.
Recently, we spoke to Kiz Williams of Thru the Green Drive Thru Coffee Shop about the company and mission: to add a delicious coffee into your day, with the convenience and ease of a drive thru.
Thru the Green: The Drive Thru Coffee Business
Why did you set up Thru the Green?
I was working for a management consultancy firm in Sydney and I felt I needed a change. At university I had always thought that the corporate world was a glamorous one, but I soon realized that it wasn't for me. I did learn a huge amount, but I felt I needed a bigger challenge and more autonomy.
There is a drive thru coffee scene in Australia and I thought that the concept could also work in Ireland (where it rains nearly everyday), so I sold my shares in Australia and took the plunge. The idea flourished, hard work reigned and we opened in Feb 2015. Since then, we've been determined to provide great quality artisan products on the go.
What types of people visit Thru the Green?
We don't have a type, but depending on the time of the day we tend to capture different markets. On opening at 7am, we usually get a lot of business people, doctors, office workers and sports professionals looking to marry their early start with a fresh coffee.
Then we have a 9.30am rush, mostly consisting of parents travelling to and from school drop offs, after that we have the late morning university students arising from their slumber to pop their head in for a coffee, a pastry and a chat before lectures.
The one thing that everyone has in common is the love of great coffee and we are happy to oblige them.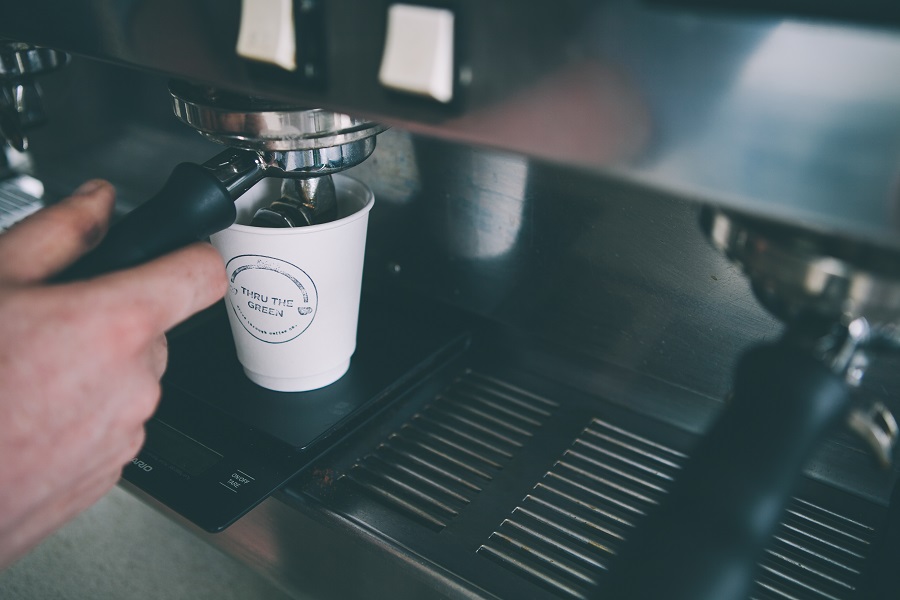 What's the best thing about running your business?
I love being able to create my own culture. Whether that be the atmosphere within our team or the chats with our customers, I have had the opportunity to cut through the formalities of the service industry and ensure we have a community, not just a cafe.
Success for me isn't necessarily driven by the bottom line - if things are running smoothly, we are getting great feedback and our staff are happy, this to me means success and it just so happens this often translates to the bottom line.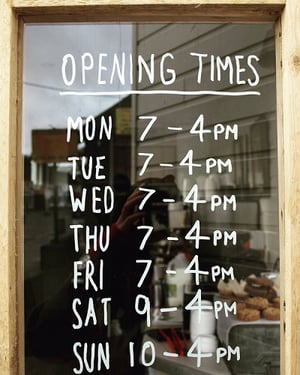 How is the Irish market looking?
I first moved to Ireland in 2012, right at the bottom of a catastrophic recession. Credit was virtually non-existent and this translated into there being few new shops, restaurants or construction at the time. Fast forward 4 years, and times have changed. The place is buzzing and the market is responding. We are open 16 months and are actively looking at opening our second Thru the Green.
How's your experience been with CurrencyFair?
Seamless.
Starting a business in a foreign country required the transfer of a significant amount of money from Australia to Ireland. At the beginning it was mostly small amounts as I got used to the process and trusted the system, but now I know how big the savings are compared to most financial institutes.
Use our new currency calculator to quickly convert Australian Dollars to Euros.
I wouldn't look at any other option.
Like To Know More?
Visit Thru the Green's website.