Once you've decided where you want to attend college or university, whether it's at home or abroad, it might just be time to check out some helpful apps.
Useful Apps for Students Studying Overseas
We've compiled a list of 22 apps that do everything from helping you find a campus toilet in Australia, to translating vertical Chinese, Japanese or Korean text to English. Some apps will help keep you safe, others get you organised, and a few will keep you focused. There's even one that'll keep tabs on your nightlife.
Lost on Campus - Australia (iOS, Android, Windows Phone)
If you're attending university in Australia, this app will help you find your way around any school's campus. By joining Student VIP, you can download the app for free. You'll then be able to look up lecture halls, food outlets and vending machines, the nearest bus stops and even restrooms.
Headspace (iOS, Android)
This meditation app makes practicing simple mindfulness techniques easy, wherever you are. The free download includes 10 ten-minute sessions with guided exercises to calm the mind. If you subscribe, you will get unlimited access to the Headspace collection. Students having trouble with stress might benefit.
Pocket (iOS, Android, more)
This free save-for-later app is great for when you come across an article you'd like to read but can't at the moment. Save it to Pocket, and then read at your convenience. You can save videos, too, so if your prof has her lectures online, you can watch and listen to them whenever your busy schedule allows. Preferably before exams.
Trello (iOS, Android, Kindle Fire, Windows 8, more)
Organising due dates, to-do lists and other important tasks can be the difference between passing and failing a course. This app notifies you so you never miss a date or scheduled activity. Trello is free, is shareable, updates in real time and is designed with a drag-and-drop board so you see everything at a glance.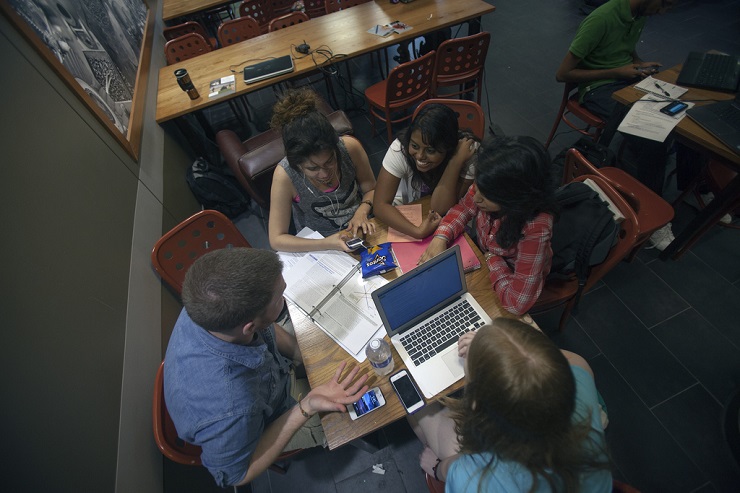 CityMaps2Go (iOS, Android)
From Ulmon, this map app is handy when you're in a city you don't know. The maps you download are detailed, zoomable and searchable, especially handy when street signs are in a different language. The free app works 100% offline and features in-depth travel content.
W2GO (iOS, Android)
Where to Go is a nightlife app that works in 45 cities around the globe to help you find events in your area. Connect with your Facebook account, and you'll automatically see what's happening. You can arrange when and where to meet up with friends from the app, which keeps it private.
iTalk (iOS)
Never miss a lecture, even when you nod off in class, with iTalk. The recording app is extremely easy to use: Press the big red button once to record and again to stop. There are recording quality levels from which to choose, and you can email the lecture straight from the app. It also supports file transfer in Dropbox and sharing through iTunes.
WayGo (iOS, Android)
You don't need an internet connection with this app to translate Chinese, Japanese or Korean to English. Point your camera at signs and other written material (including vertical text), and the characters will be instantly translated into legible phrases.
GoConqr (iOS, Android)
GoConqr is great for reviewing your notes and source material. First, create a mind map, flashcard, quiz, slide deck and notes at the ExamTime site. Then, use GoConqr to review those resources — or create more flashcard decks, which you can also edit on the go. It's an interrelated system designed to take the boredom out of study, making it easier to understand, connect, collaborate and recall.
StudyBlue (iOS, Android)
More learning help comes your way from StudyBlue, an app that lets you create digital flashcards and practice quizzes and also access information from a user-generated library of explanations. As one student wrote in her review of the app, "It's a great way to study from another person's perspective."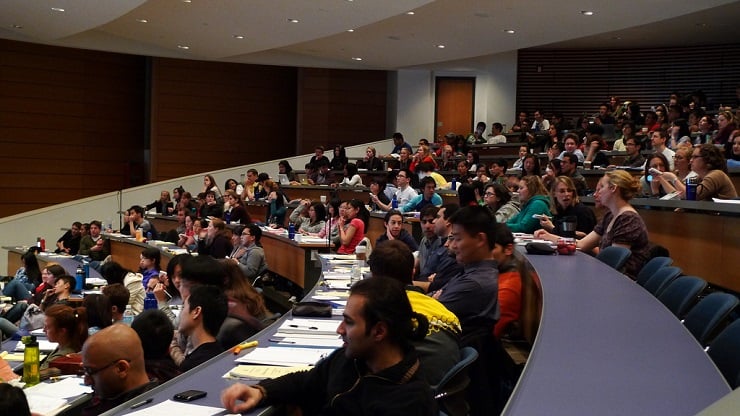 CintaNotes (Windows)
This personal notes manager is free (although you can upgrade), lightweight and user-friendly. You can clip text from anywhere, save it and tag it. When you have time, you can read and edit or review on your mobile device. It works online and off, and is great when you're reading an ebook and need to remember or quote a certain portion.
Evernote (iOS)
Whether you use it to take notes during lectures or to organize your research, Evernote is a must-have student app that you can download for free. You can use the app to collaborate and share with classmates, too, and it syncs across all of your devices.
EasyBib (iOS, Android)
This free bibliography generator has been helping students with MLA formatting for bibliographies for years. The Pro version adds APA style, footnotes and online database citations. A new upgrade to its mobile app allows you to login to your EasyBib account and sync all of your projects and citations. You can now search and cite your books and websites on the go, and the citations will appear in your account.
Circle of 6 (iOS, Android)
Circle of 6 was created to prevent violence before it happens by giving users a way to send quick messages to a small group of people. Designed specifically for college students, it's a fast, easy-to-use and secure way to look out for each other. Sending an alert only takes two touches, and all messages are codified as icons, so no one watching you use your phone would recognise that you are sending a request for help.
Skout (iOS, Android)
International students sometimes need a little extra help finding friends, and that's where Skout comes in handy. This global app is a platform that helps you meet people easily and safely, so you can increase your social circle, wherever you are. Skout's a great boredom buster too: Just shake your phone to make a random connection and start chatting with someone new.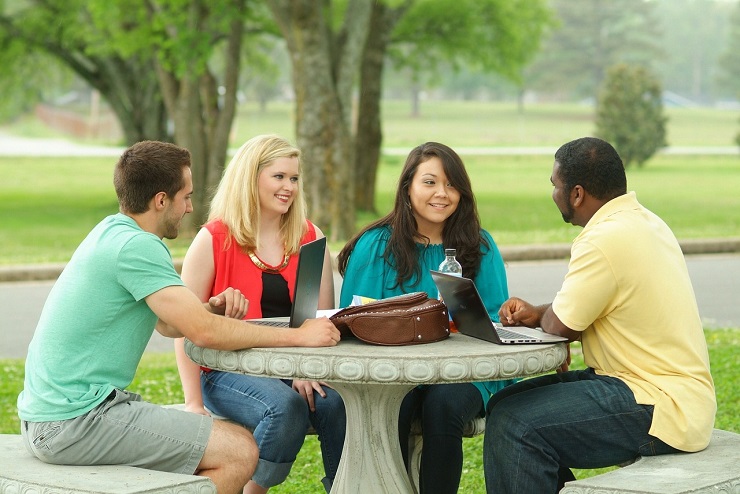 Carrot (iOS)
It's never easy getting up in time to make that first lecture, but if you download this alarm clock, you'll never sleep in again. Because if you do, you'll upset Carrot. The alarm clock will only shut off its highly annoying alarm when you complete a number of bizarre chores such as shaking your phone to clear out lab monkey cages, pinching to grant sentience to a toaster, and flipping to mix a deadly neurotoxin.
IFlipTips (iOS)
Capture text, video and audio quickly with this click-and-save app. There's a timer countdown as well as quick "I'm running late" messages you can send via Facebook, Twitter, email or SMS. Create flip cards for quick review, and instead of writing down convoluted chem formulas or bibliographies, use the app to take a picture for later review.
SparkNotes (iOS, Android)
Download any SparkNotes study guide to your mobile device for offline use if it's not already one of the 50 pre-installed guides on this app. You can also share your location and start a study group through a Facebook post.
Intel Education (iOS, Android, Windows)
Buy or rent an etextbook from the 250,000-plus choices at Intel. These textbooks are designed to make studying more efficient with features that include highlighting, note taking, search, engagement reporting and a journal.
Any.do (iOS, Android)
Another to-do list and task manager app, Any.do can help organize all aspects of your life. You can keep inspiring lists of personal goals alongside more mundane tasks such as upcoming assignments. You can also add attachments, sub-tasks and even conversations.
RescueTime (iOS, Android)
This app has a mission: Beat interruption overload, be more effective and achieve more. And it's all accomplished by effortless time management. The free version of RescueTime gives you an accurate picture of how you spend your time on the computer, so you avoid time wasters and set goals to be become more productive.
Wolfram|Alpha (iOS, Android, Windows, Kindle)
This search engine is for computing answers to complex questions, which it does by mining its database. Wolfram | Alpha might give you a specific answer to your query, in-depth analysis or even an app-generated report. You're not simply searching the web here; it's a fundamentally new way to get knowledge and answers, accomplished by dynamic computations based on a vast collection of built-in data, algorithms and methods.
Images by:
Jirka Matousek, COD Newsroom, velkr0, Blue Olive
Learn About CurrencyFair For Students