From Romanian to Georgian Wine: 17 Surprising International Wineries
You've been to wineries in Burgundy in France and La Rioja in Spain. You've visited the vineyards of Tuscany in Italy and the Mosel River Valley in Germany.
Where should your international wine tasting tours lead you next?
If you've missed Moldova or haven't yet met Tasmania's winemakers or somehow overlooked Romania's reemergence (and forgot all about Franschhoek in South Africa), you've got some exciting destinations to add to your itinerary.
We've found 17 wineries around the world that are must-visits for wine lovers. The locations are a bit off the beaten track and may surprise you, but their wines are sure to delight.
First, A Few Expert Tips to Planning Wine Tasting Trips
Sommelier Laura Burgess advises wine tasters to schedule their vineyard visits for mid-week. You'll avoid weekend crowds and get more one-on-one time. "On weekdays," she writes, "tasting room staffs have lots of time to chat and give the inside scoop on the winery and/or region. Plus, there's often extra bottles open from the weekend that they can pour for nice customers."
You should pace yourself, adds national wine editor Tony Love at News Australia. "Plan to visit no more than four wineries a day," he writes.
And when it comes to wineries with large collections for sampling, listen to the experts.
"For a novice, we suggest eight tasting pours is more than enough, equating to two standard drinks if you don't spit or empty your glass," Rachael Whitrow, the cellar door manager at d'Arenberg in southern Australia, tells Love, "And that would take you about an hour of concentrated tasting and discussion with a cellar door person."
Tasmania
Wine writer Mark Oldman, author of How to Drink Like a Billionaire, tells the New York Times that of the many emerging wine destinations around the world, his biggest find this year has been Tasmania. "The cool climate makes for world-class sparkling wines, and the pinot noirs are good, too."
Australia's island state, Tasmania's climate is perfect for cool winemaking. "Its pinot noir and sparkling wines in particular win high praise from winemakers around the world," the Discover Tasmania team writes.
Named by Essential Travel magazine as one of the top 10 wine routes in the world, the Tamar Valley Wine Route is in Northern Tasmania. It features 32 wineries, all of which have cellar door tastings. According to the team at TVWR, the valley's vineyards produce 40 percent of Tasmania's wine. A few of these wineries include:
Josef Chromy — You can enjoy lunch, a cellar door tasting in the estate's original 1880s homestead or take a tour of the winery.

Holm Oak — Create a picnic platter to accompany your wine tasting, which you can enjoy under old English trees. Later perhaps, give the resident pig, Pinot, an apple from the orchard.

Moore's Hill — Nibble from a tasting plate of local produce to complement your wine tasting at this family-operated vineyard. You may be joined by Otto, the resident wine dog.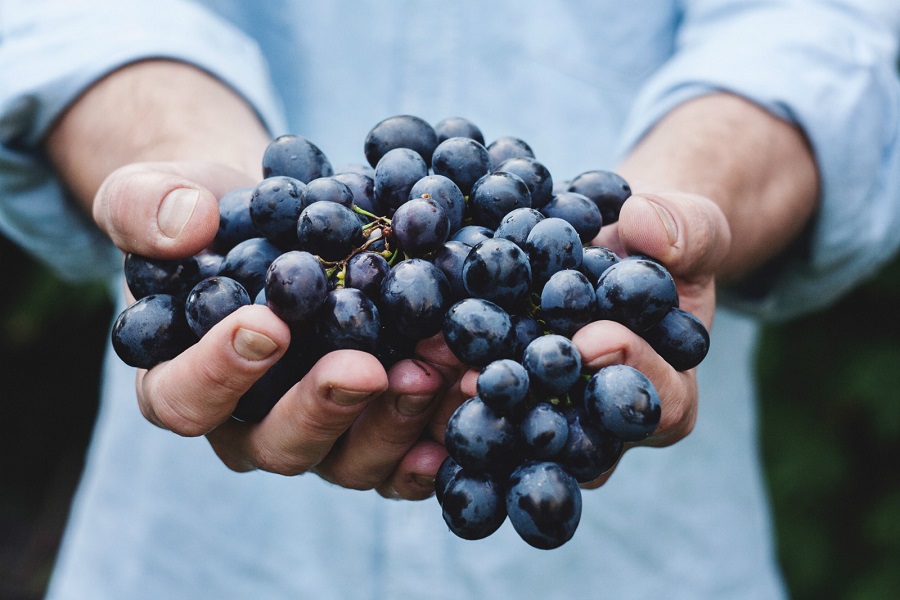 Moldova
If you aren't too familiar with Romania's eastern neighbor, Moldova, you're not alone. Most Europeans aren't either. But there are countries where Moldova is extremely well known, Will Mawhood at Road and Kingdoms writes. "In Russia, in Ukraine, in Latvia, and Uzbekistan, Moldova means wine, and good wine."
Some of the country's best wine is produced in Purcari, Mawhood writes, a 200-year-old winery, where the grapes are picked by hand. Aged in oak barrels for up to 18 months, the wines continue aging for another half year once bottled. Visitors can stay in one of eight rooms at the chateau, which has two restaurants on site. A personal tour of the wine cellars and vault includes wine tasting along with information about the production process.
There are two famous wine cellars in Moldova, known for their immense size. Both former limestone mines, Milestii Mici and Cricova boast hundreds of kilometers of streets, lined with barrels and bottles of wine. The underground cities are usually toured in cars with a guide, and the avenues are named for the wines that line them. Tastings at Cricova are in opulent rooms, while those at Milestii Mici are in traditional rooms with a variety of snack menus available.
Romania
Like many of its neighbours, including Moldova, Romania's winemaking suffered under communist rule, when the focus was on quantity of output rather than quality of product. "It's taken a generation to get over communism," writes Adam Lechmere at Wine Searcher, "but a new wave of producers is creating a buzz."
Some of the wineries certainly worth visiting in Romania include:
Lacerta — Go to Lacerta's website to schedule a tasting, which can include the walk to the vineyard, a tour of the wine cellar where the wine is made and of the winery where the barrels are kept. The tasting includes bread, olive oil and local cheese, but you're welcome to bring a hamper of food to make your own picnic.

Cramele Recas — This family-owned Romanian/British wine estate is a modern facility, offering vineyard and winery tours as well as tastings. You can also book a meal, accompanied perhaps by a bottle of the award-winning Sol Quinta or Sole Feteasca Regala.

Serve — Private vineyard and winery visits are always welcomed at Serve, with wine tasting held in the property's new pavilion. Don't miss wine writer Jancis Robinson's favorite red, Cuvee Charlotte.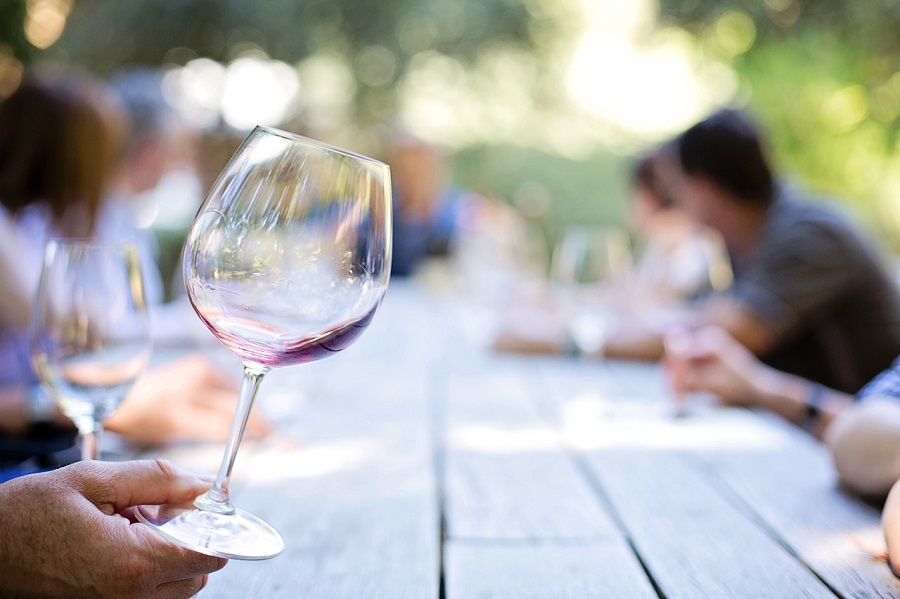 Republic of Georgia
Mike Veseth, editor of The Wine Economist blog and author of Wine Wars and Extreme Wine, recently wrote a fascinating series on Georgia's wine history and how the industry is in transition. He sees the country's wine future as encompassing the variety of wines produced there, and exporting the international styles and semi-sweets while retaining the natural qvevri wines for the niche domestic market.
Veseth says he was impressed with wines from Gotsa Family Wines, Pheasant's Tears, Iago's Wine Cellar and the Alaverdi Monastery. "The wines had real tension — they were alive in the glass," he writes. "No funk, nothing mousy, just great wine."
Authors of Uncorking the Caucasus: Wines from Turkey, Armenia, and Georgia, Dr. Matthew Horkey and researcher Charine Tan also founded Exotic Wine Travel, a platform to promote lesser-known wines. They say that Georgia is home to more than 200 commercial producers, from large wineries to small artisanal producers.
Horkey and Tan tried a 2014 wine made by Pheasant's Tears and say this Chinuri was the first wine in Georgia that completely knocked their socks off, describing it as delicate, refreshing and expressive.
Franschhoek, South Africa
Travel writer Sarah Khan at Architectural Digest says Franschhoek is South Africa's "under-the-radar wine destination." She recommends tasting the wines at Babylonstoren, one of the oldest Cape Dutch farms.
The farm has 72 hectares of vineyards, producing 13 types of grapes. You can take cellar tours, which include a walk through the vineyards, and enjoy wine tasting with snack platters of cheese, fresh fruit and vegetables from the garden. If you've got extra time, you can stay in the farm hotel, get a massage in the spa and eat at one of the two restaurants on the site.
There are other vineyards around Franschhoek you won't want to miss. A few are:
Boschendal — Go on guided tours through the estate's vineyards and cellars, where you can experience wines at their source. Don't miss the chocolate wine tasting at the cellar door, and make sure to book a picnic.

Lynx — This small, award-winning winery offers a tasting tour, with winemaker Helgard van Schalkwyk explaining the winemaking process in detail to visitors.

Vrede en Lust — Guided cellar tours are hosted on weekends or by appointment. You'll learn about the long history of the estate, its winemaking techniques and use of solar panels that allow the farm to operate off-grid in sunlight hours.
images by: Karsten Wurth, Maja Petric, Jill Wellington