Wise (formerly TransferWise) alternatives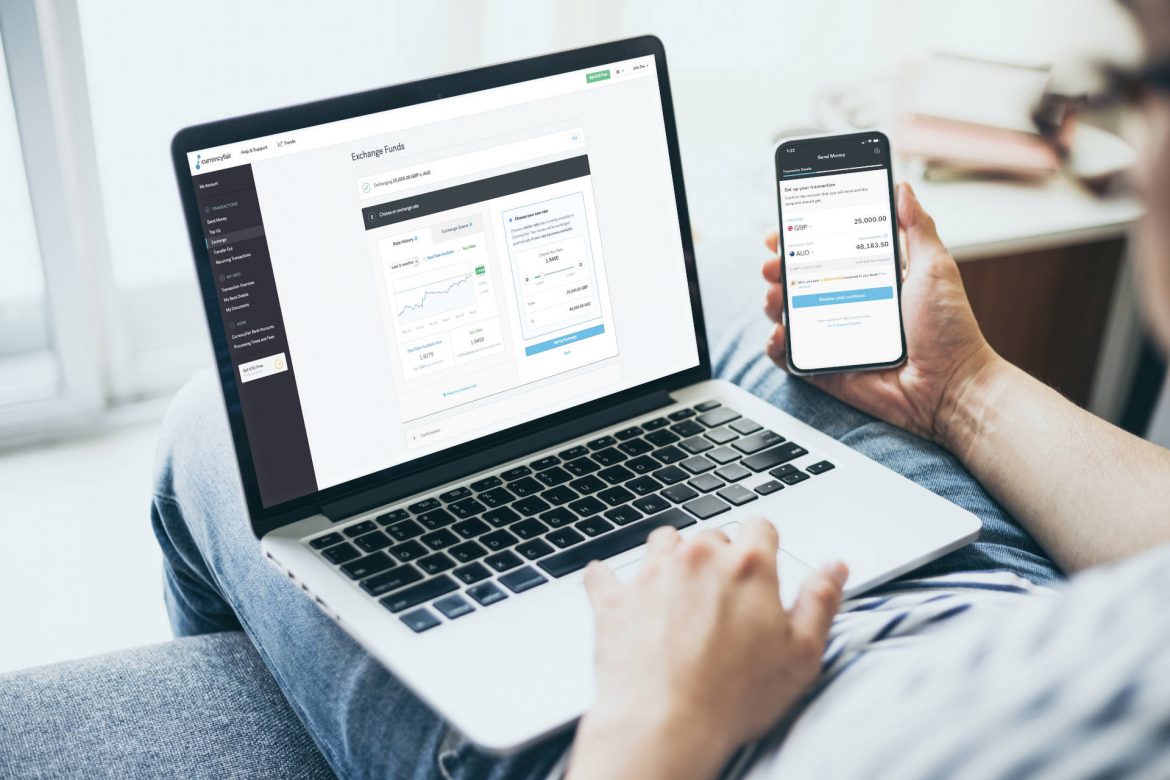 If you are looking for Wise (formerly called "TransferWise") alternatives you need look no further! Both CurrencyFair and Wise allow you to exchange currencies and transfer money abroad. In this article we look at the ways they differ, including the costs, the currencies they offer, their account features, and how their reward programmes work.
For a more detailed look at sending money abroad, check out: Sending money abroad: a guide to international money transfers.
What is CurrencyFair?
CurrencyFair was launched in Ireland in 2010 and offers an online cross-border payment and foreign exchange service to customers globally. It allows you to send and receive money to and from 150+ countries in 22 currencies.
Business account customers can set up multi-user access and two-person approval to handle the scaling FX needs of a growing company. CurrencyFair also offers an integration with Xero, an online accounting software, which allows business account customers to effortlessly reconcile payments.
With a CurrencyFair personal account, you can send money overseas at better exchange rates, with no hidden fees, with rates up to eight times cheaper than the banks.
CurrencyFair vs Wise
Both companies have a number of features and benefits — when comparing CurrencyFair vs Wise comparison, it's important to consider what you or your business needs from your money transfer provider.
Ways to exchange
Some of the currency corridors that CurrencyFair supports aren't available with Wise. For example, you can't exchange South African Rand (ZAR) to Euros (EUR) with Wise, but you can with CurrencyFair.
However, someone who needs to exchange Euros (EUR) to Argentine Peso (ARS) could do so with Wise - whereas CurrencyFair doesn't support these currencies yet. Ensuring each provider supports the currencies you most frequently trade in is a good first step in making sure they're right for you. You can check out the full list of currencies that CurrencyFair supports and register your interest for upcoming currencies.
CurrencyFair also lets you trade in two ways; exchange currencies immediately at the best rates available, or use its peer-to-peer exchange option.
The CurrencyFair Marketplace is a unique peer-to-peer exchange that gives you the chance to get a better rate for your currency exchange. You can set your own rate, and wait for it to be matched by another person who wants to buy at that price. CurrencyFair customers have exchanged over €2bn to date using the Marketplace.
Exchanging on the Marketplace is an excellent option if you think the exchange rate is going to improve. In that case, you might be able to secure a better rate than exchanging with its live rates.
The rate you set isn't guaranteed, however, if your exchange is not urgent, and you can wait for a match, you give yourself the best chance of exchanging your money at a better rate. Please note this feature is currently not available to US customers.
The benefits of a CurrencyFair account
Send money overseas with better exchange rates and no hidden fees.

Get great exchange rates that are up to eight times cheaper than typical banks.

Pay only a small transfer fee of just €3 (or its currency equivalent) that stays the same no matter how much you need to exchange.

Get help when you need it from an international customer support team that is available 24 hours a day, five days a week, with shortened hours on weekends.

It's a trusted service, with over €13bn traded on the platform to date and a 4.6/5 rating on Trustpilot out of over 5,700 customer reviews.

Get same-day transfers on most major currencies.

Set up a custom "Rate Alert" to be notified of your exchange rate.
CurrencyFair vs Wise business accounts
For business customers, both CurrencyFair and Wise accounts offer different features that make money transfers for SMEs easier and cash flow management smarter.
Multi-user access
Both CurrencyFair and Wise allow businesses to grant their teams access to their business accounts. CurrencyFair's Multi-User Access (MUA) allows you to stay in control of your business' payments by creating custom roles, assigning tailored permissions, and enabling dual approval.
You can add up to eight team members to your business account and allocate specific tasks to them. By delegating access to your team, you can optimise your time and streamline the way you receive, exchange, and make payments from your account.
Set custom roles
MUA also lets you set specific roles and permissions for your employees with your CurrencyFair business account. With these custom roles you have more control by deciding exactly what users can do. For example, you can choose which users can exchange money, transfer money out of your account or add and remove recipient accounts.
A CurrencyFair business account empowers businesses to easily manage overseas invoices or suppliers.
Dual Approval
With CurrencyFair's business account, you can choose to set up Dual Approval. Its two-step approval feature means that you don't have to worry about anything leaving your account without approval. This optional layer of extra security allows you to approve or decline outgoing payments.
The CurrencyFair business account makes it easy to pay overseas invoices or suppliers.
How do CurrencyFair and Wise's referral programmes differ?
Referral reward programmes give you the opportunity to earn rewards for referring friends and family. When you sign up for CurrencyFair, you're automatically assigned to a referral programme based on your country of residence. If you're new to CurrencyFair, learn more about our referral rewards.
The referral programme you fall under determines the currency and amount awarded to you when your referred friend meets their referral program's transfer out minimum.
You'll have a unique referral link in your CurrencyFair profile which you can use to refer others and earn rewards. When your friend uses your valid referral link to sign up as a new customer and goes on to trade and transfer out a single transaction of the qualifying amount for their referral programme, both you and the person you referred will receive our latest referral reward relevant to your own referral program. If you're already a CurrencyFair customer, learn more about how to refer friends.
The applicable referral reward will be paid into both your CurrencyFair accounts in the currency specific to the country of your particular referral program.
Details of CurrencyFair's referral programmes are as follows:
| | | |
| --- | --- | --- |
| Country | Minimum Threshold | Referral Reward |
| Singapore | S$3,000 | S$80 |
| Hong Kong | HK$10,000 | HK$450 |
| The United States | US$2,200 | US$60 |
| All other customers | €2,000 (or the equivalent in the relevant currency) | €60 |
Accurate as of August 2022. Referral amounts are subject to change.
Wise also offers different referral programmes in different countries. Wise's reward for referring a friend varies, for example in the UK if you refer three friends that each go on to transfer out at least £200, you'll get £50.
The person you refer to Wise is offered a discount on their first transfer. Wise will either remove or reduce the fee on their first transfer and show your referred friend how much the discount is when they set up their transfer.
However, there's a limit on the discount applied as the fee is calculated based on the amount exchanged. So, if you are transferring anything over the limit, there'll be a fee charged on that. *
Why CurrencyFair?
Whether you are looking for Wise alternatives for personal exchange needs of your business, CurrencyFair is a trusted, smart option that lets you send money overseas at better exchange rates, with no hidden fees.
With the CurrencyFair Marketplace, it offers you control over how you want to exchange. And, by charging a standard flat rate fee of €3 (or the currency equivalent) you can better manage cash flow and how much you need to transfer in to send to your recipient.
You can save up to eight times what you'd spend using a bank when you transfer money abroad with CurrencyFair. You can also access great exchange rates from any device, at any time, and send and receive international money transfers in over 20 currencies and 150 countries.
* Information correct as of 11 August 2022: https://wise.com/help/articles/2566789/how-does-a-fee-free-transfer-work
All data and information correct as of 11 August 2022. his information is not to be relied on in making a decision with regard to an investment. We strongly recommend that you obtain independent financial advice before making any form of investment or significant financial transaction. This article is purely for general information purposes.