Opening a business in Australia
Australia is a dream destination for many entrepreneurial expats. Sydney and Melbourne consistently rank among the top cities in the world for quality of life, and there is no shortage of talented small business owners and startup founders Down Under.
Tips and advice from experts
Just ask Steven Speldewinde, who talks to Australian business owners every week for his site, Ideas Hoist. "By the time you've interviewed more than 250 Australian entrepreneurs about their businesses and how they make ideas happen, you can't help but be impressed incredibly supportive community of passionate, energetic and inspiring individuals who are willing overcome challenges such as access funding by building innovative, sustainable and profitable businesses, and using those businesses to affect positive social and environmental change for the next generation," he says.
If you are thinking of starting a company and building your own dream in Australia, keep these 13 tips in mind.
Startup Founders Should Decide Early On Whether They Need Funding
Paws for Life CEO Mike Frizell argues that startups don't necessarily need funding, but a clear business model. "A self-sustaining business model is more attractive to investors and gives you the choice to take on investor capital," he tells Switzer Daily.
Still, many startups — and small business in general — will need some initial capital to get going. Just be prepared to make a strong case for why your company needs the investment. "The limitations of the Australian market can make e-commerce capital intensive," Frizell says. "…If you do decide to go down the capital raising route, know that venture capitalists are looking for proof of model."
You Will Probably Need to Register for Goods and Service Tax
In Australia, products can be taxed 10 percent extra under the goods and services tax (GST). To set up GST for your business, you can register through the Australian Taxation Office. It may be mandatory to register in some cases, such as if a business:
Makes at least A$75,000 annually

Is a nonprofit that makes at least A$150,000 annually

Wants tax fuel credits

Provides transportation for customers via limo or taxi
Reach Out to Someone Every Day
Marketing and business develop veteran Paul Holper has a great piece at Flying Solo, an Australian community for small business owners, on the things he would do in his career if he knew starting out what he knows now. Holper says he would reach out to one new contact every day.
"I've now written the number '1' on top of my office whiteboard," he says. "This is a reminder to reach out and contact at least one person each day. It might be a phone call. It might simply be an email forwarding interesting information. It's good for business, good for networking and good for the soul."
It's also good for expats, who've entered a new country and have to build out professional networks mostly from scratch.
And CurrencyFair offer an easy low cost way to convert Australian Dollars to Euros for overseas expenses.
Make Customers Feel Unique
How do you keep customers coming back for more? Magnolia Lane Financial Services co-director Angus Askew says that he prefers to bond with his customers. "Our number one goal when dealing with a new client is to establish a relationship and make them feel special," he tells news.com.au. "Make sure you are remembered. We make it our priority to see all of our customers face to face. Create a rapport as this is what will result in repeat business and an income stream for life."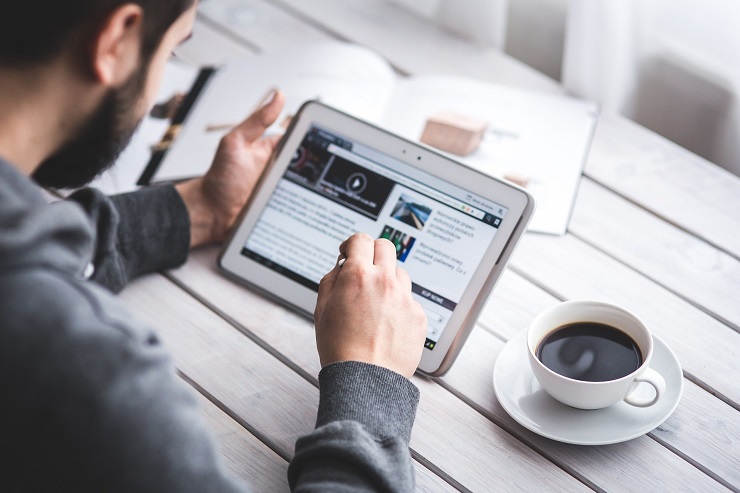 Always Be Transparent
Social media have pulled down the wall between customers and companies. That's why The Fruit Box founder Martin Halpen believes in always being transparent.
"Having a culture of honesty is critical, it's the building block and foundation to everything we do in business," he tells Sarah Kimmorley at Business Insider Australia "…As long as you've got honesty amongst the culture of your workplace, that helps you build trust and allows you as a business owner to take your foot off the accelerator and let people around you shine, rather than suppress them or strip them away of their individuality."
At CurrencyFair we always believe in being transparent - we show you the fees and charges we charge every time you need to convert Pounds to Australian Dollars.
Startups Must Keep Investors in the Loop
Adrian Stone, cofounder and lead investor at Melbourne startup accelerator AngelCube, tells Dinushi Dias at StartupSmart that the vast majority of startups he's invested in fail to give him regular progress updates — and that's a problem.
"Stone says he wants a monthly update from his startups, even if it's just a simple email with nine bullet points," Dias writes. "These points should quickly outline what the startup is working on including any deal, plans for the next month, what assistance they need and key metrics, especially the numbers that are 'make or break.'"
You're More Likely to Find Success By Improving Something That Already Exists
Will Schroter, the founder of startups.co, spoke to Dias for a separate piece, and Schroter emphasised that startup founders don't need to go looking for unicorn-level ideas. Instead, just focus on "a solution that's better than what's currently out there."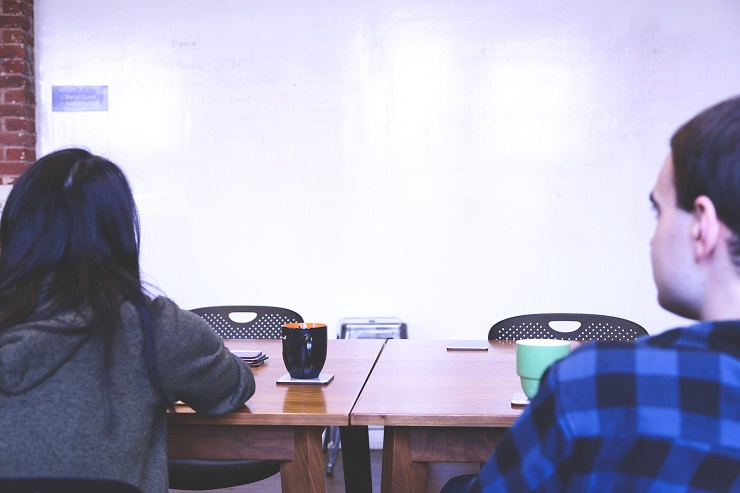 Prepare for Cultural Differences
If you're going to do business in Australia, you'll very likely work with clients and suppliers across Southeast Asia, where the diversity of languages and cultures incredibly rich. Be ready to absorb as much of any such local culture as possible, small business owner William L. writes at Techstars. "Consider taking a few short trips abroad to get your bearings and start interacting with the local community."
Be Prepared For Higher-Than-Expected Labour Costs
Hot Desk founder Steve Glaveski suggests that small business owners "should be conscious of [Australia's] policy on employee stock ownership (taxed on issue, not vesting, despite probable lack of worth during early stages) and relatively high tax rates in comparison to many of our peers," he tells Founders Grid. "Despite that, there is a generous amount of small business tax concessions available to startups, including, amongst other things, the ability to roll forward losses to subsequent profit making years and lower tax payable."
Don't Rush into Choosing a Co-Founder for Your Startup
If you're thinking of getting into business with someone else, consider the decision thoroughly, Australian investor and entrepreneur Mike Nicholls writes at Startup88. "[Business relationships] are not created overnight, and you should expect them to last a very long time, however frequently they do fail," he says. "You can't enter this startup life with a business partner that you don't know or trust,"
Nicholls advises prospective startup owners spend between six to 24 months with a potential co-founder before making a decision.
Have a Circle of Trusted Mentors
You can't do everything yourself at your new company. Cara Waters at the Sydney Morning Herald recommends finding a mentor or two to consult with during the tough times. This could be especially helpful for expat founders or business owners, who are still trying to grow local networks.
"Seek a range of professional and general advice, for example, find a good accountant and consider approaching established businesses for their advice — learning from the experience of others can be invaluable," she writes.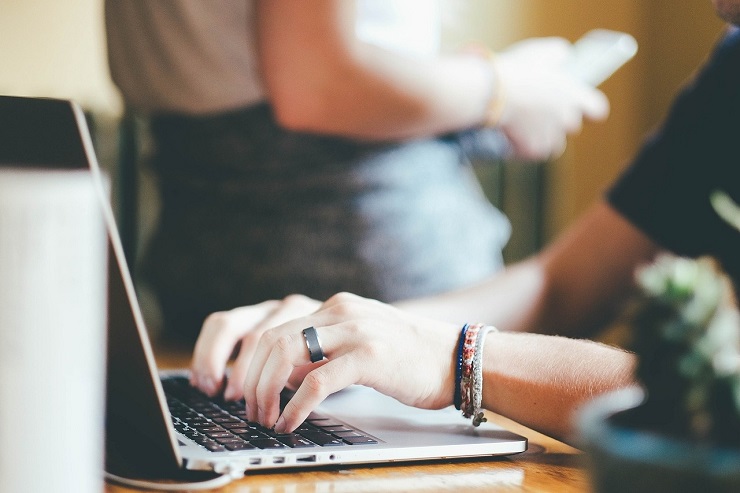 Shopkeepers Should Invest in Technology
If you're opening up a shop, don't hold off on investing in technology that will benefit your business because you think you'll have more money later, says the team at Square, especially if you're buying something as essential as a point-of-sale .
"The right point-of-sale is an important tool to have ready to go when the doors fly open," they write. "It will help you record every transaction, manage your inventory and provide you with powerful reporting, data and analytics so you get to know how your business is running from the get-go."
Have Fun
As Mathieu Cornillon at courier company Sherpa told business consultants Australiance, it can't all be work, work, work. Not in a country with as many opportunities for fun as Australia, anyway.
"You will have to work so much on it that you should have fun doing what you do. That is what entrepreneurship is all about," he says. Let your passion for your company fuel you and keep you going through the inevitable difficulties of business ownership.
Wondering if Australia is the place to start your business? Read why you should consider starting up Down Under in this article.
images by: StartupStockPhotos, kaboompics, janeb13