Your company is thriving, and it's time to open another office. The question is where?
While you don't have to deal with immigration issues as you would when starting a business in another country, there are still challenges you'll have to handle to ensure long-term success.
Before finding a location, relocating your manager and hiring local staff, you'll need to do some research. Employment law, tax laws, foreign business regulations and so on vary depending on the country you're thinking of doing business in.
Extensive pre-planning, with the help of tax planners and legal experts experienced in setting up businesses in the EU, will go a long way making the scale-up smooth.
CurrencyFair have gathered advice and tips on strategies for growing your business internationally, why not check out our business blog for more?
Why Do You Need a Foreign Office?
Before taking that first step, though, check your motivation. Is opening an office in another country truly necessary to achieving your long-term business goals?
Pascal Soboll, managing director at design firm Daylight Design's Munich office, tells the BBC that opening a branch in the German city was a good move because of the number of designers readily available in the region.
But there's more to it.
"You have to have offices to build relationships locally," he added. "Even with today's teleconferences and virtual meetings, you just can't build relationships without meeting face to face."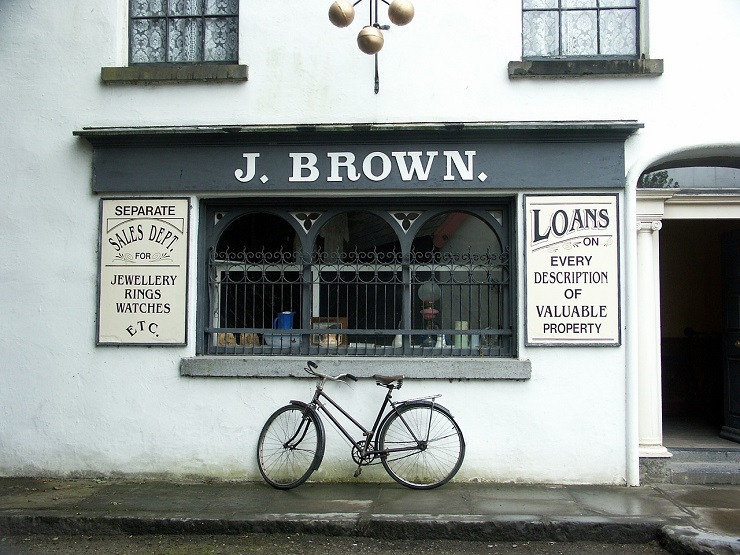 Face-to-Face is More Important Than Ever
The Centre for the Promotion of Imports, an agency of the Ministry of Foreign Affairs in the Netherlands, says face-to-face meetings are necessary when developing business relations with European buyers. Emails from overseas suppliers often go straight to the trash, whereas a visit to the company is appreciated and noted.
Even in the Internet age — and perhaps because of it — face-to-face communication is crucial, says UK business adviser Alison Edgar. "This is because 97% of communication is non-verbal, so face-to-face interactions are by far the best way to build a relationship and understand behaviours," she writes in Business West.
The University of Salford Manchester Business School concurs. Its Passport to Trade 2.0 project was developed specifically to help European SMEs trade successfully throughout Europe, and the website is part of its free training materials.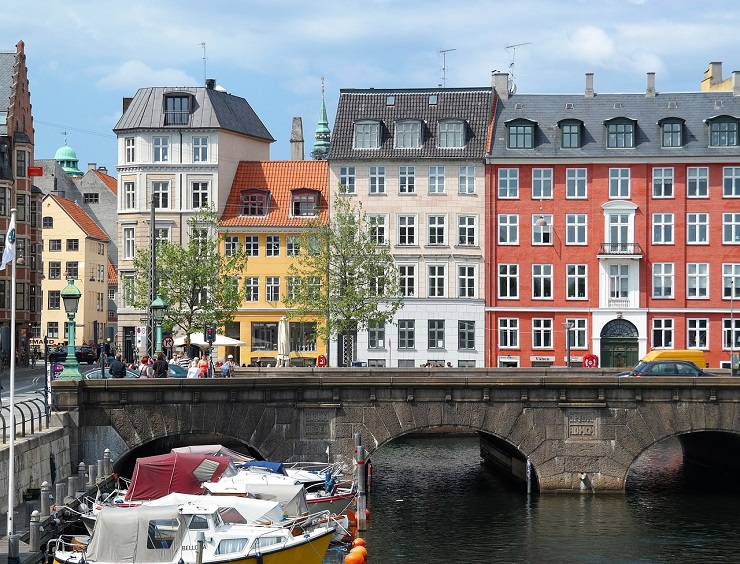 Body Language and Cultural Cues
Passport to Trade 2.0 features country-specific business communication pages. When doing business in Germany, for example, you'll read that first impressions are so important to Germans they can impact the entire outcome of a business relationship. To make a good impression, you'll need to observe certain niceties:
Shake hands before and after a meeting, reciprocating any nod of the head or slight bow.

Personal space is valued; don't crowd.

Make eye contact often.

Direct language is appreciated; no hyperbole, not too much chit chat.

Address people by their full, correct title in speech and writing.

Have business cards available.
While most Germans speak more than one language, and businesspeople are usually fluent in English, the team at Passport to Trade warns vocabulary limitations do exist and "one should not overestimate their capabilities."
"Once it comes to specific business, legal or technical terms outside of their particular area of expertise," Passport to Trade writes, "misunderstandings are common. They may think they perfectly understand their counterpart and vice versa, when in fact both sides are entirely missing the other side's point. To avoid disputes, one should elaborate rather than rely on the other side's understanding of specific terms."
And when it comes to being clear, make sure nothing's lost in translation when it comes to contracts. The team at Make Europe Work, an initiative to advance international trade by the Council of British Chambers of Commerce in Europe, write that while not cheap, good translation is usually a smart investment.
"While you may employ someone who speaks the language of the original document (the source language) and the language it is being translated into (the target language), a good specialist translator should be able to pick up ambiguities, identify the precise technical translation of a term based on past precedents, and be familiar with the jurisdiction's corporate law," they write.
Research Galore
Once you've decided on establishing a business presence in an EU country, your first online research stop has got to be Europa, the official portal of the European Union. Its section on doing business in the EU covers everything from taxes and customs to finance, environmental rules, recruitment, and public contracts.
If you are an EU citizen, you have the right to set up your own business, including that of sole proprietor, in any country in the European Union as well as in Iceland, Norway or Liechtenstein. And if you've already registered a business in an EU country, you can set up a subsidiary branch elsewhere in the European Union.
Many companies with operations in more than one EU country set up those businesses under the European Company Statute. Running a company under a single European label is more streamlined, gives you more mobility in the event you wish to transfer your registered office between countries, and provides a framework regarding multinational staffing.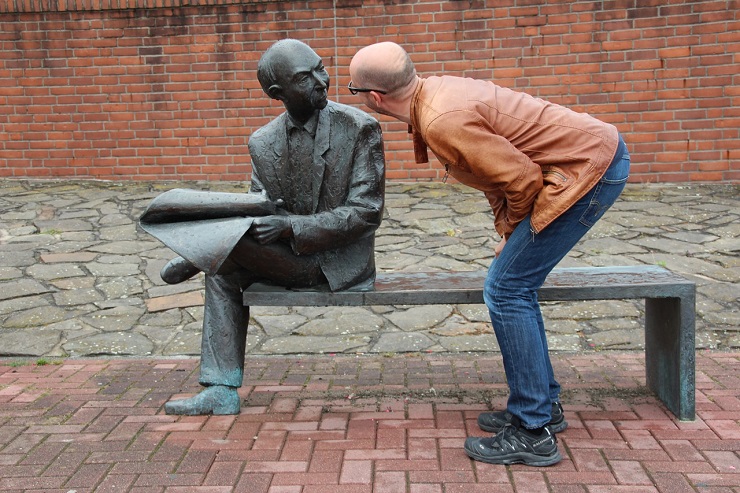 Dig Down to Country and Region
The country you want to expand into or start a business in will have official government sites and how-to information that you'll want to peruse.
Ireland
If it's Ireland you're eyeing, for example, the Citizens Information page has solid advice and useful links, including one to the Department of Jobs, Enterprise and Innovation's portal Business Regulation. From here, you can get sector-specific startup advice as well as key regulations for all businesses.
Sweden
The Swedes' official site lists a number of resources helpful in various startup sectors and provides regulations pertaining to establishing and running a business in the country.
For instance, you could visit IFS to find advisors to help you set up a business in Sweden. There, you'll find guidance on starting or expanding your company. This involves registering with the various organisations, including the tax authorities and the Bolagsverket (the companies-registration office).
If you need help with importing and exporting goods from and to countries outside the EU, Sweden's Chambers of Commerce can help. Among the information and services offered are import guidelines, international customs forms, appraisers and a software source code deposition service.
The Netherlands
In the Netherlands, the Chamber of Commerce (Kamer van Koophandel) answers frequently asked questions about registering a business there. For a more general overview, though, check out the I Am Expat page on setting up a business in the Netherlands. While your company may not be a startup but rather opening a branch office, you should note that there are tax breaks for entrepreneurs in their first years of operation.
Folkert Mijlof, who is the owner of MFFA Tax Advice in Amsterdam, writes that even for freelancers and self-employed entrepreneurs, the tax and legal situation in the Netherlands can be complicated. Before starting a Dutch business, he recommends seeking advice in both arenas.
It's actually more straightforward, he says, for foreign companies to operate satellite offices in the country.
"Existing foreign companies wishing to start their business in the Netherlands," writes Mijlof, "can do this with the existing foreign legal entity in the country without the need to convert it into a Dutch legal entity, called a branch office (permanent establishment). A branch can be a sales office or a production company, but also a representative office. It does not have a legal form, but is a part of the foreign enterprise."
Even with the complexities, Iamsterdam reports that 140 international companies opened offices in Amsterdam last year, about half of which were sales and marketing offices. The majority are from the United States, with the UK, China and Japan about equal.
Even When It's Easy, It's Hard
The mistake to watch for is thinking that because it's easy to do business in a country, it'll also be easy to start a company there.
In its Doing Business Economy Rankings, the World Bank Group shows Denmark as the third easiest country in which to do business (out of 189), but it comes in at 29 in terms of how easy it is to start a business. That said, if a country ranks highly in terms of its ease of doing business, the Doing Business researchers write that it "means the regulatory environment is more conducive to the starting and operation of a local firm."
images by: Peggy Marco, Caro Sodar, Jens Peter, belindasoundso