Co-Living Options For Digital Nomads
The attractive lifestyle of the digital nomad and the technologies that make it possible to work remotely are creating startups that bring people together to live, work and play in communities all over the world.
This is a trend to follow. In a white paper from global office products provider Leitz, Arild Olsen writes that while central offices will remain a fixture in most people's work lives for the immediate future, remote working is on the rise.
"What will develop," he finds, "is a richer work ecosystem, with more choice, more flexibility and a modular, rather than fixed, approach to working and where we do it."
Working wherever you are, which Olsen calls "Everywhere Working," is not the same as traditional mobile working often based on seniority. With today's technology, remote workers can be anyone, from entry-level workers to senior managers to business owners.
Geographical location simply doesn't matter when you're a remote worker, as long as there's fast and reliable WiFi at your next destination.
Way Beyond CouchSurfing
And in case you're flashing back to college roommate days, don't worry. Social entrepreneur and tech angel Ashok Kamal writes at Outsite that "the experience is becoming as professional as those who are using it."
"Pure House in Brooklyn and Common in San Francisco," he writes, "are examples of high-end co-living spaces, and even WeWork is betting on this trend with a recent real estate investment for WeLive in Washington D.C. and NYC. While not meant to be permanent residences, each provides a curated experience at a reasonable price for temporary to short-term accommodation."
Work/Life Balance
In a recent article at Inc., Erica Berger takes a look at the global nomad community, and the increasing demand for better work/life balance, which includes location independence for many workers.
In response to this demand, co-working and communal living spaces, including startup incubators, are popping up all over the world. We've already looked at a few of them. Added to the mix are startups that offer remote working vacations and retreats.
"Three major systemic factors have led to these types of business emerging: A growth in flexible work, coupled with the increasing cost of living in cities, and a new found comfort in sharing living spaces with strangers thanks to the likes of Airbnb," Berger writes.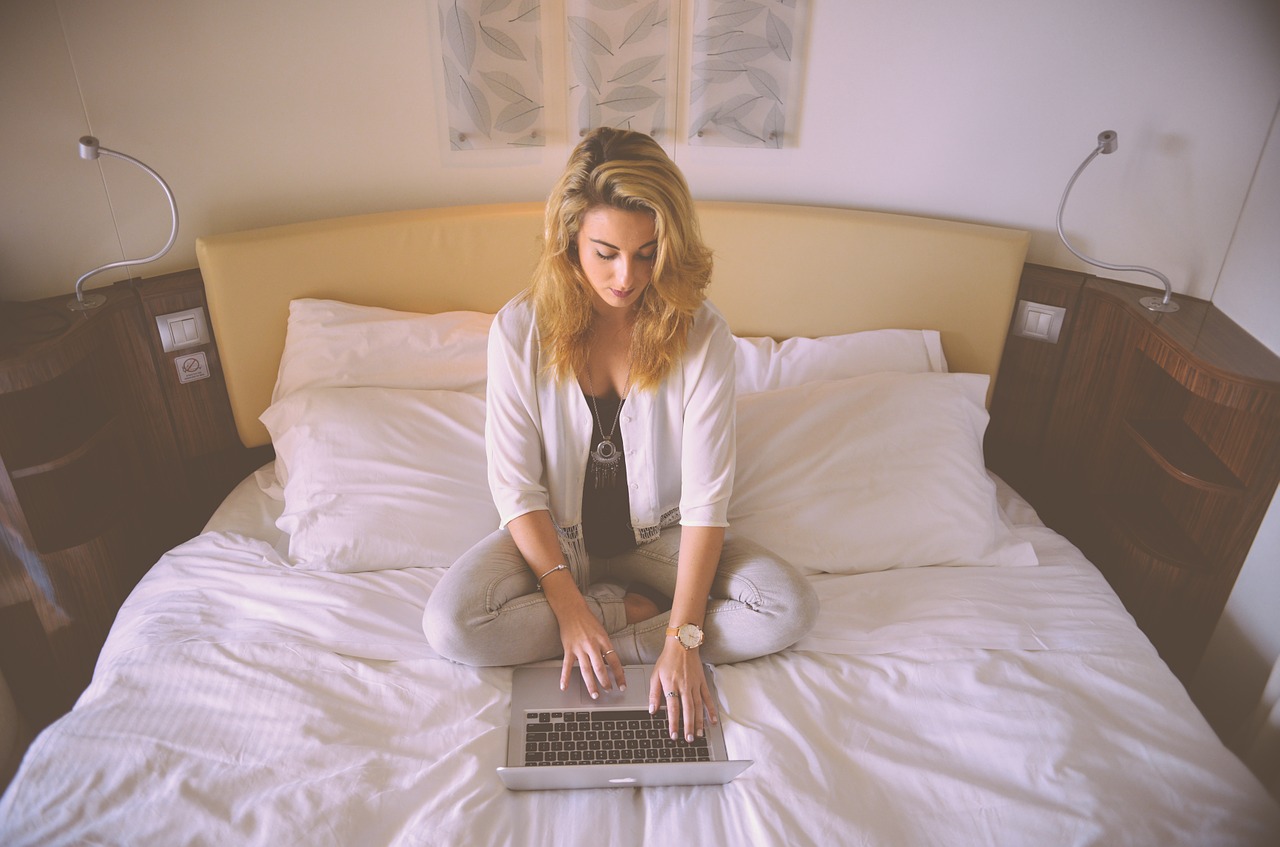 8 Innovative CoWorking Retreats and CoLiving Startups
Here's a look at more of these international digs.
Coworkation
Coworkation is a startup that arranges and leads one- or two-week coworking vacations in various exotic locations.
Founder Stuart Jones says that the work spaces move as participants explore the area, and he and his team also lead a series of talks. These address everything from the location independent movement and lifestyle design to self-development for professional drive and how to work on your business (rather than in it). See his interview below:
We Roam
If you're looking to advance your skills, network with global companies and local business leaders, and travel the world at the same time, We Roam might be perfect for you.
This is a new program with its first trip scheduled for January 2017, which will start in South America, go on to Europe and Asia. A group of up to 100 digital nomads will work and live in a new city each month, with the We Roam team responsible for all travel details, accommodation, shared workspaces and community events. They offer both 6 and 12 month packages.
Remote Year
You'll need a full year of availability to be accepted into the Remote Year program, which brings a group of 75 location-independent workers to a different city each month. You'll move through Europe, Asia and South America, learning about the local community you're in through cultural tours and other events, including volunteer opportunities.
Living and working with like-minded digital nomads from around the world, you'll stay in private rooms in apartments or hotels, and are free to come and go as you wish, rejoining your group wherever they are at the time.
WiFi Tribe
You don't have to commit six months or a year with WiFi Tribe. This group of young entrepreneurs and nomadic professionals invite you to join them for as little as two weeks as they travel, each month, to a different city. You'll explore new destinations, and meet other everywhere workers with whom you can network, share skills and grow your location-independent business. They share large villas with good working spaces, with both shared and private rooms available.
Nomad House
If you're a remote worker and happen to be on the road where Nomad House is having a retreat — like Berlin, Lisbon, or Budapest — get in touch. They hire luxury villas complete with chefs so you can eat as well as you work. Further, you'll be able to network with other entrepreneurs, writers, developers and designers. Book whatever time you've got or need, whether it's two days or two months, and note that projects are in the works for Asia and South America.
Coconat
There's also a workation retreat in the countryside just outside of Berlin. Called Coconat, it's a place designed to relax and reinvigorate, with co-working spaces; courtyard meals of fresh, local cuisine; and accommodation in a cozy cabin or tents in an indoor beach house.
Offering solitude but not isolation, this startup promotes as much (or as little) outdoor activity as you like, including forest hikes, biking along the Havel River, and then cooling off in the nearby lake.
Casa Netural
This rural co-working, co-living "incubator of dreams" is located in Matera, Italy, and can only accommodate three overnight guests, with six spaces total for co-working. It's an innovative place in which you can work on your existing business, and meet other professionals with whom you can launch new projects.
When not exploring the area, regular meetings are held where the Casa Netural community share their skills and build connections. Co-founder Andrea Paoletti has a dream of his own, and it's to "transform abandoned rural villages through little social and technological earthquakes."
Casa Startup Lisboa
There's also a place to launch your business in Portugal, an incubator in Lisbon. Startup Lisboa is a non-profit group that supports entrepreneurs and the creation of new businesses with office space, mentoring, investment access and networking. Members of the incubators stay at Casa Startup Lisboa in the city center for up to three months. You may find other expatriates here or Portuguese entrepreneurs who live outside the city, but all will have common interests and goals.
images by: Kimson Doan, stokpic, Unsplash