5 reasons to work, live, and retire in Mexico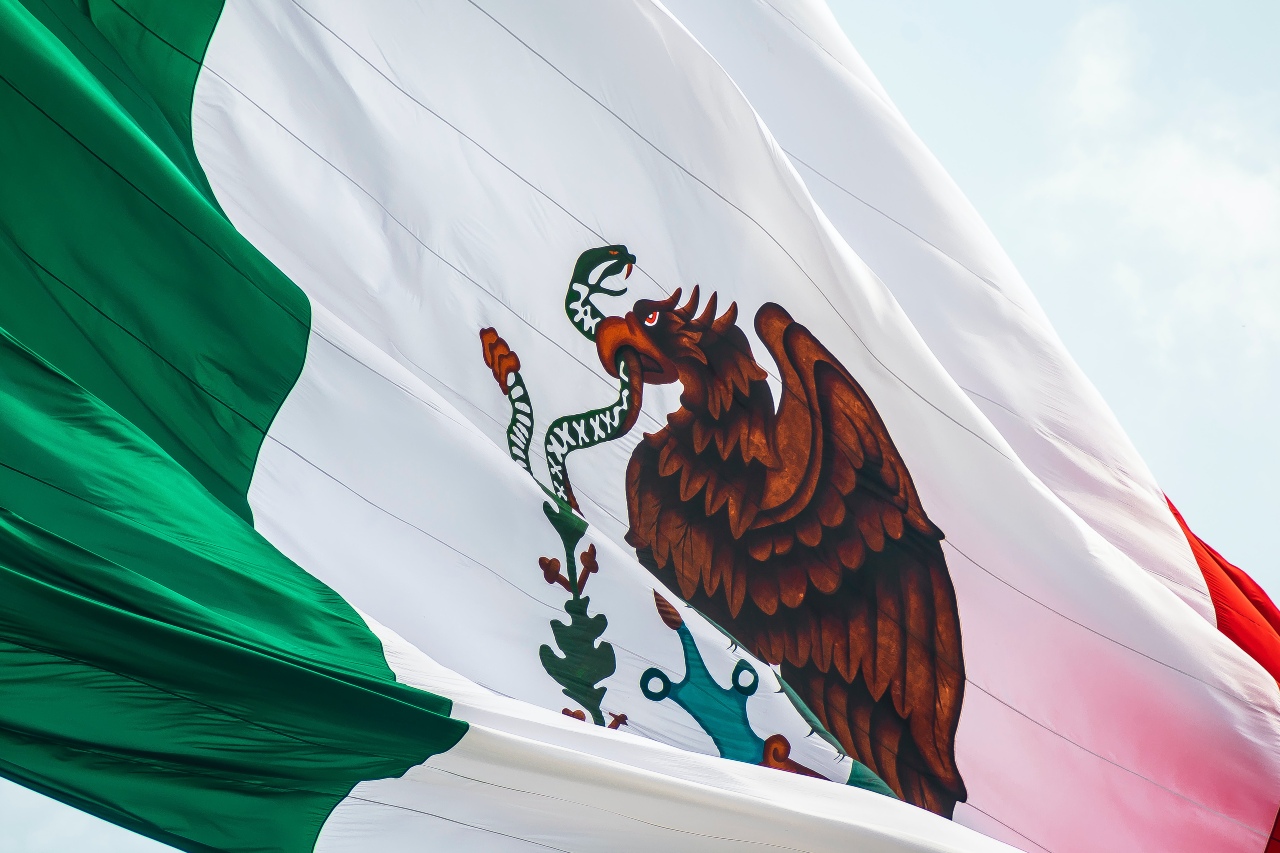 You can now transfer money overseas to Mexican pesos (MXN) with CurrencyFair, adding yet another reason to work, live, study, or retire in Mexico. Even if a country that boasts 35 UNESCO World Heritage sites, Mariachi bands, and the birthplace of chocolate needs no introduction, here's why the time to consider a new life in Mexico is now.
Send money to Mexico
Access bank-beating rates when you send money to Mexico from the US with CurrencyFair. Your fees are fixed at just US $3 and in most cases you can enjoy a same-day transfer to your local account.
Great job opportunities with multinational companies
You'd be surprised at how many United States (US) companies have operations in Mexico. In fact, there are more than 18,000 companies with US investments in Mexico and the US government plans to invest a further $40 billion by 2024.
Spearheading investment are multinational companies who want to cut business costs through nearshoring. They're not just from the United States. China is also investing heavily in Mexico, building factories south of the US border to overcome shipping challenges, circumvent tariffs, and reap the rewards of the North America Free Trade Agreement (NAFTA) with products that can be stamped as 'Made in Mexico'.
As a result, there are some enticing opportunities for skilled foreign employees in Mexico. Admittedly, the average monthly salary of US $667 after tax is roughly seven times lower than in the United States, but if you're hired from overseas and working for a multinational, you can expect to earn higher.
Most popular jobs for foreigners
Teaching English. If you're certified, you can teach in schools, universities or business environments.
Tourism. Aim for the busy resorts at Playa del Carmen, Cozumel, Cancun, or Cabo San Lucas.
Demand is also high in Mexico for skilled workers in software development, marketing, product management, telecommunications, IT, and engineering.
If you want to work in Mexico, you'll need a temporary residence work visa which your employer will have to apply for on your behalf. Most foreigners will start their search and secure their position while still in their home country. Once you have your contract and visa, you can stay on the temporary visa for six months to four years, after which you'll have to apply for permanent residency.
Lifestyle upgrade with a lower cost of living
Why do more than 1.6 American citizens live in Mexico? One compelling reason is that the cost of living in Mexico is significantly lower than in the United States, with some aggregators calculating that you could cut your costs by 64% if you headed across the border. Mexico ranks 111th on the unofficial cost of living calculator, making it one of the cheapest places to live in the world as a foreigner.
Getting and staying there is easy too. You can travel to Mexico and stay for up to 180 days without a visa if you're a citizen of the United States, European Union, Australia, Canada, Japan and certain other countries.
Where to live in Mexico
Most foreigners tend to settle into a sun-soaked existence on either the Pacific coast in the west, or Caribbean Sea/ Gulf of Mexico in the east. There's plenty of room to choose from, and with 1,850 miles (equivalent of Los Angeles to Michigan) from the northern to southern border, the country is bigger than most people expect.
Most popular expat destinations in Mexico
Mexico City. Although over 40% of real estate sales in this sprawling metropolis have been to foreign buyers in recent years, the capital is not necessarily the first choice for those who want to wind down or retire in Mexico. But if you're working in Mexico, it's an obvious starting point.
Photo by Bhargava Marripati
Monterrey. The country's industrial capital and second city is relatively close to Texas, and has a highly rated university among foreign students.
Puerto Vallarta. Richard Burton and Elizabeth Taylor brought this quiet town to the wider world's attention in the 1960s. Today, it's a heavily developed Pacific coast strip that panders to an active retirement (golf, hiking and biking), a sybaritic lifestyle (bars and restaurants), or a quick medical stop in one of the city's top-rated clinics and hospitals.
San Miguel de Allende. Three hours from Mexico City and two from Leon, this Spanish colonial-era town is a favourite for artistic types. More than 10,000 foreigners have settled here to enjoy the mild high desert climate.
Merida. Over on the Yucatan Peninsula, this is a much bigger Spanish colonial town with a population of over a million.
Lake Chapala has the largest concentration of American expats in the world, most of them retirees. Its high altitude climate and colourful, natural setting make it a magnet for seniors.
Cabo San Lucas. Experience a very different style of Mexico on the Baja California Peninsula, with busy beaches, empty desert, outstanding diving and whale watching, or celebrity spotting in high season.
Photo by Vania Medina
Relaxing retirement with a warm climate and culture
More than 62,000 Americans receive their Social Security benefits in Mexico, where the lower living costs mean retirement funds can go further on everything from healthcare to utilities. And because much of the country is just a few hours' flight from the United States, retirement in Mexico doesn't mean leaving family and friends behind for good.
For those who choose to settle, full-time, real estate is affordable, although restrictions make it complicated if you want to buy on the coast or near the border. The flip side is that a steady influx of American retirees is gradually driving up real estate prices to less attractive levels.
If you're thinking of retiring (or spending some of the year) in Mexico, you'll need to apply for a retirement visa. To be successful, you'll have to meet the minimum income requirement (at least USD $2,600/ month for temporary, $4,300/month for permanent) or have sufficient savings.
Studying opportunities in Mexico
More than 30,000 international students choose to pursue a degree program in Mexico each year. Mexico has one of the world's best (31st) higher education systems, with prestigious institutions including National Autonomous University of Mexico (UNAM) and the Tecnologico de Monterrey.
To study in Mexico, you'll need a student temporary residence visa, which must be exchanged for a temporary resident student card after six months. You'll have no difficulty in finding affordable tuition if you study in Mexico. Tuition fees are around USD $5,000 per year, but can be even less than $1,000 for a public university.
Healthcare tourism
As many as 3 million foreigners come to Mexico each year from around the world for inexpensive medical treatment. For Americans, the appeal isn't just lower cost (around 40% to 60% cheaper). It's also getting procedures done that might not be approved in the United States.
You'll pay significantly less in Mexico for dental care, fertility treatment, or cosmetic surgery, but many Americans simply hop across the border to find cheaper medicines or antibiotics.
Note that Medicare doesn't typically cover overseas healthcare. Foreigners in Mexico can sign up for public health insurance, but most will supplement cover with private health insurance.
What to know before you go to Mexico
Popular culture has done a poor job of representing the Mexico that thousands of foreigners know and love. The yellow-tinted, harsh, scorching landscapes we're used to seeing on screen are a world away from modern Mexico. You might be surprised at the answers to these common questions.
Is Mexico safe?
The risk to personal safety is low in ‌major cities such as Mexico City, Guadalajara, and Monterrey. However, American tourists have been kidnapped close to the US border. The US State Department advises against travel to 6 of Mexico's 32 states where cartel activity is high and kidnappings common. These include Sinaloa, Michoacan, and Tamaulipas.
Is English widely spoken?
A common misconception. Only 10% of the population speaks English, mainly near the border or around the main tourist areas. And while Spanish is the official language, you'll also find regions where Nahuatl or Maya are spoken. If you're serious about settling in Mexico, start brushing up on your Spanish.
Are there any major cultural differences?
Even though they're neighbouring countries, the differences between the United States and Mexico can come as a shock.
Mexico is a predominantly Catholic country and religion plays a big part in daily life.

The country's macho culture can be hard for women to adjust to, although you'll also find women-only zones on public transport.

Administrative procedures can be painfully slow. It's also common to pay rent in cash, and to bank in-person rather than digitally.

In some areas, there's a heavy military and police presence, which can be jarring at first.
Send money to Mexico
If you want to send money to Mexico at bank-beating rates, choose CurrencyFair. Your fees are fixed at just US $3 and in most cases you can enjoy a same-day transfer to your local account.
This information is correct as of March 2023. This information is not to be relied on in making a decision with regard to an investment. We strongly recommend that you obtain independent financial advice before making any form of investment or significant financial transaction. This article is purely for general information purposes. Photo by Jorge Aguilar