CurrencyFair caught up with Dan Smithwick, CFO of Sullivan's Brewing Company, to discuss the brand's reintroduction to the Irish craft beer market, their expansion into the US, and how they've moved online to mitigate the effects of the COVID-19 pandemic.

In 2016, one of Ireland's most iconic beer brands with 300 years of legendary tradition was revived after almost a century of dormancy. The collaboration between two legendary families synonymous with quality ale; the Sullivans and the Smithwicks, has led to a modern renaissance in the trade in Ireland's home of craft brewing, Kilkenny.

The result of this partnership is not just an outstanding ale - there's quite a bit of history in that pint glass, too.


A dark horse
"Sullivan's is a brand steeped in history, its original brewery having been established in Kilkenny in 1702. The Sullivans were a very old brewing family, and were in direct competition with the Smithwicks, who operated their separate brewery across the road, over generations," says Dan Smithwick, CFO of Sullivan's Brewing Company.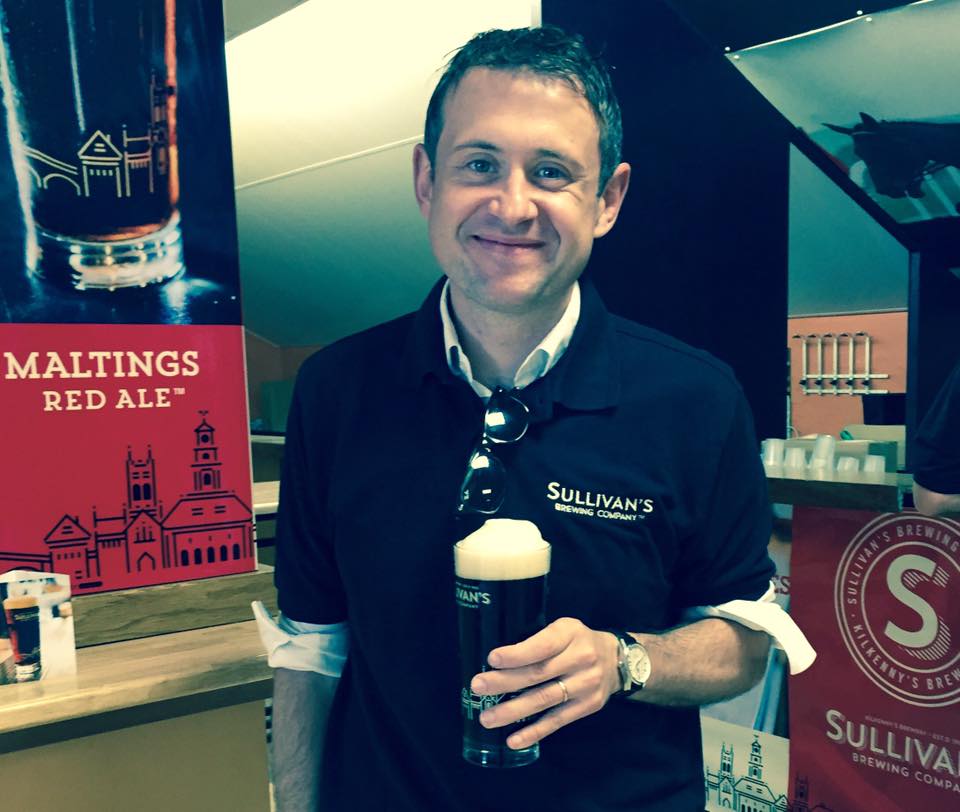 The two families had close ties throughout the years, connected through marriage and aligned in common purpose; in politics and philanthropy.

The common expression 'black sheep of the family' doesn't apply to the Sullivan family - because in their case, the black sheep was instead a black horse.

"In 1918, at the end of the Great War, the then head of the Sullivan family attended a horse racing event in Deauville, France. In a moment of madness he put a huge bet on a horse, and alas, his choice was not a winner. Within a year the brewery folded to pay for his debt. My grandfather James Smithwick ultimately bought the Sullivan's trademarks and brewing hardware, and employed many of those whose jobs were lost. Smithwick's marched on, and Sullivan's was lost to the history books," Dan explains.

"We dug up as much as we could on the heritage and all the great brewers of the Sullivan family, and proudly placed them front and centre in our story. We have a bit of fun with the lore, commonly making reference to the 'dark horse' of the Sullivan family, with our caption #DontBetTheBrewery!
"The Sullivan name has been dormant for 102 years this year, with the trademark residing in my family for much of that time. It was always my dream to revive this once great brewing business."
Although Sullivan's Brewery closed its doors in 1919 in Kilkenny, the Smithwick's brewery (which was acquired by Guinness in the 1960s) continued to operate. However, when Guinness (Diageo) moved the Smithwick's brewery to Dublin in 2012, it was the first time in 800 years that Kilkenny was left without a commercial brewery.

It was the desire to bring brewing back to Ireland's historical brewing capital that spurred the team on to resurrect the Sullivan's brand in 2016.
"Our mission is to bring back world-class brewing to Kilkenny," explains Dan, a KPMG-trained chartered accountant.
"We're four years into this project, and our growing export business supports the business case for us to build a state-of-the-art brewery in Kilkenny soon. To that end, our great brewer and co-founder Ian Hamilton continues to be the busiest man in the industry, travelling from Kilkenny to Meath, Louth and Dublin, to brew our beer with our great partners."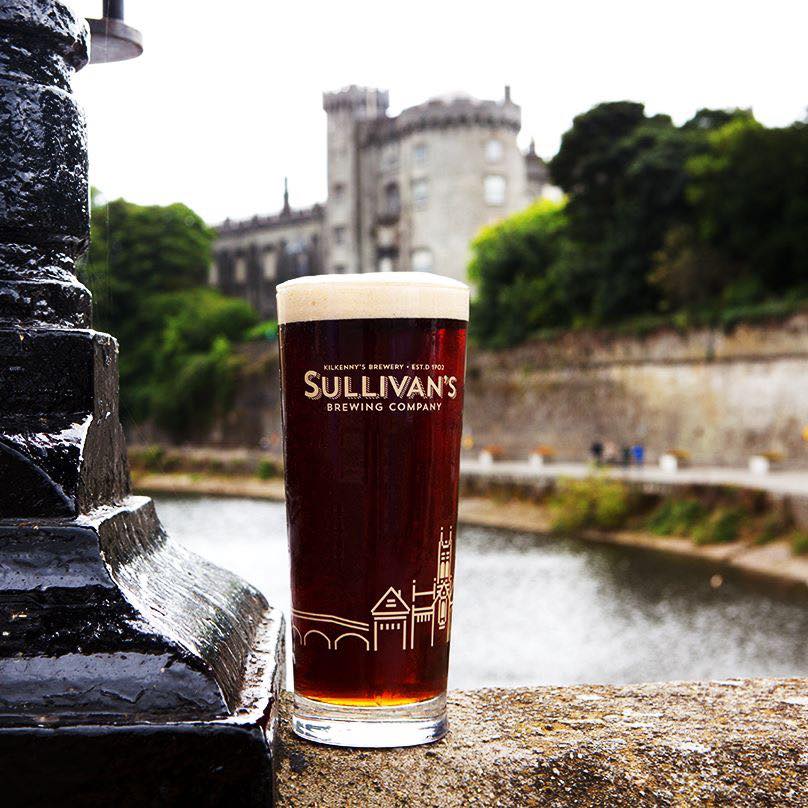 Tapping into international markets
After their "gap-century", in 2016 Sullivan's brewed and sold their first beer in Kilkenny. Soon thereafter, they focused their efforts across the pond. Selecting Buffalo, New York as their test market, they set up a team in early 2017, and spent nearly two years digging in and understanding the market. Now in 2020 Sullivan's beer is sold in 15 cities across seven states, in both the on-trade and off-trade markets. Their six dedicated US sales people are focused on growing this premium Irish beer.

Dan sees Sullivan's as uniquely positioned in the US. With a brand story of revival resonating with many including the great Irish diaspora, the US is the ultimate arena for growth.

"Strong federal laws prevent monopolistic behaviours from the big guys, in real contrast to our home market. Young ambitious businesses like ours have a great chance to shine in America if the product and ground game are strong enough.

"For us specifically, we see the quality and consistency of our beer, the brand's heritage and Irish source, and the relentless focus of our sales team as our stand-out features. Despite the many challenges we've experienced building a beer business 3,000 miles from home, we're excited about what lies ahead. Big plans and much hard work ahead. We're looking forward to it!" Dan says.

When it comes to making international payments and FX, Sullivan's Brewing Company uses CurrencyFair Business.
"We only use CurrencyFair for our FX transactions, I'm a big fan and use it weekly if not daily as we brew in Ireland and receipt in US dollar. We're constantly routing funds back and fourth as we manage working capital," Dan says.
"I saw CurrencyFair on a billboard when I was living in London and I knew it was an Irish company, so I was interested. A couple of family members were users and fans, so that's how I first heard of it.

"What I love most about CurrencyFair is the customer service. There's always someone at the end of the phone or an email.
"The customer care team are a very responsive group of people - I've had issues with other fintech companies in terms of actually getting a hold of people, but we get first class service in spades at CurrencyFair. I know we're in safe hands."
Adapting during COVID-19
With the current pandemic, many businesses have had to temporarily close their brick and mortar locations. Sullivan's Brewing Company's Kilkenny taproom has also had to temporarily cease face-to-face sales. Despite this, the team has been kept on their toes with online direct delivery orders.
"We had always planned to launch our online store but hadn't pushed ourselves to actually do it, and now it's working really well. We've found there's a real business going direct-to-consumer with cases of our beer. We're realising some untapped potential as a revenue source, and importantly it's keeping us busy during the pandemic.
"Trading online by ourselves was a bit of scary prospect as up to now, we have been very traditional in our approach to the market. But there was a clear need to go online and this forced us to focus on it.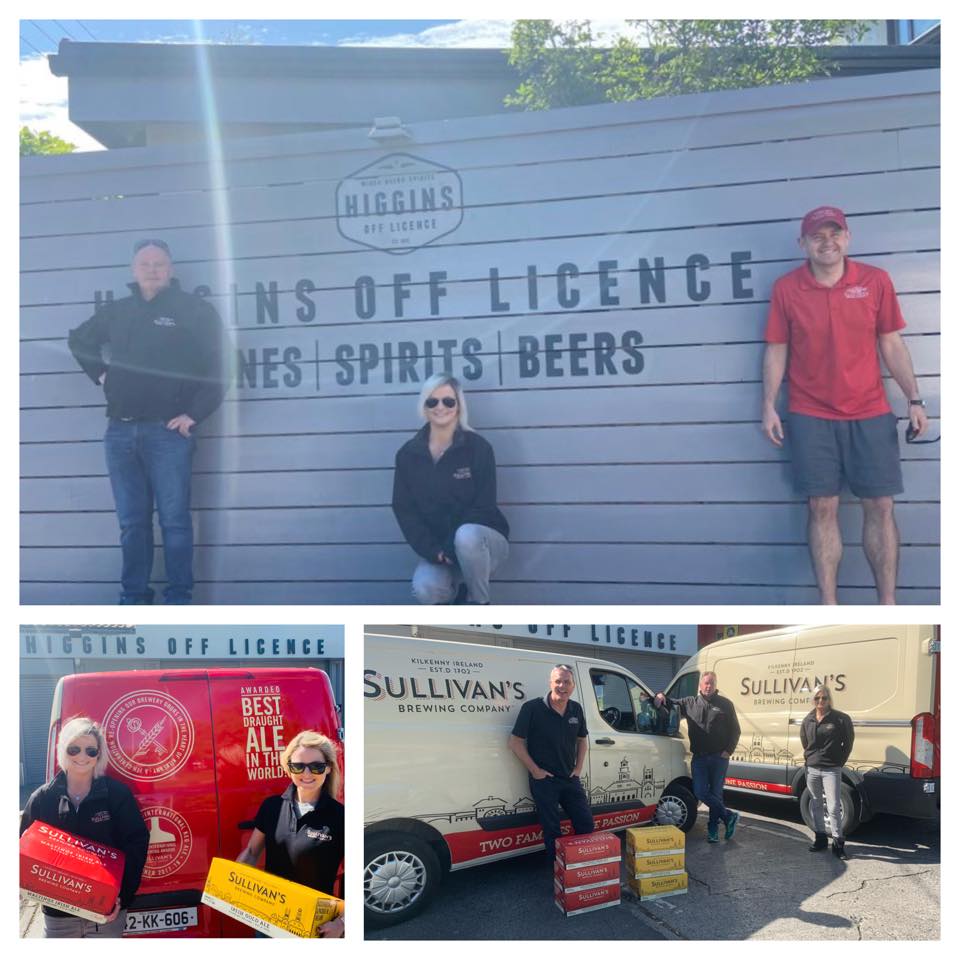 "In terms of setting up our own online shop, I found the Shopify platform great, it's so easy to set up and facilitate order and fulfilment to payment. It's really user-friendly, anyone can set one up. There are plenty of people here who want to support small Irish businesses, and if going online is the barrier I couldn't recommend Shopify more highly. You'd be surprised how easily it's done!

"Our team are all very busy, everyone's working from home or out delivering to the door. We're all rolling up the sleeves. It's exhilarating sending our beer directly to the door, and building a relationship with our great customers face-to-face. I've been driving around the vans nearly full-time these past few weeks and enjoying every minute of it!
"As the only finance person in the company, this stuff is a very welcome change - as a founder, this stuff is exhilarating.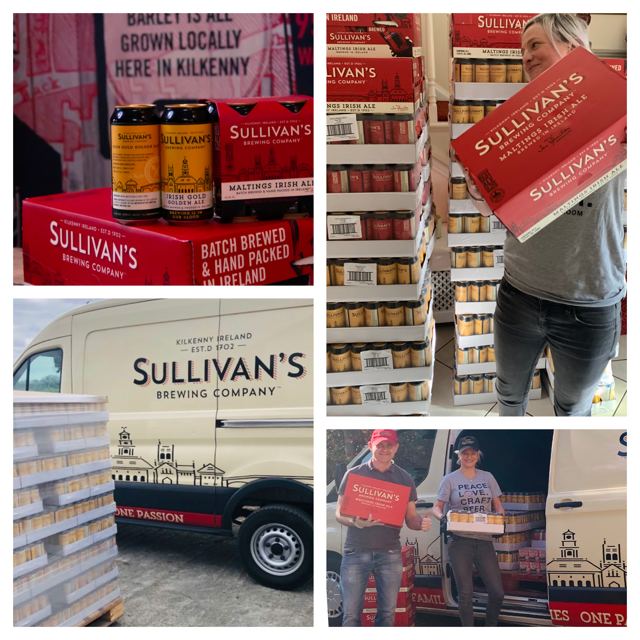 "We have a good following online and there's been a real demand, so it's great to do something we've never done before. As soon as we're allowed we'll be back in with our off-licence partners such as O'Briens, promoting our beer by providing face-to-face samplings. We see the direct-to-door business as a complement to the off-trade business, as it helps awareness and thus strengthens that vital pull effect.

"We're brewing hard on the canning front and building stock in our New Jersey warehouse because we want to be up and dressed when the markets reopen.

"Fortunately we've just completed a cap raise and are able build some stock right now. We just this morning dispatched a 40ft container, leaving Dublin for Liverpool, then on to New Jersey. The kegs are riskier given the continued closure of bars and restaurants, but our 440ml cans have take-home demand and we have great distribution partners who are helping sell."

The team have also been kept busy planning the development of a large new visitor centre and adjoining brewhouse in Kilkenny, beside their taproom. These outstanding new amenities will make Sullivan's Brewing Company in Kilkenny a must-see for locals and visitors alike in 2021.

"It's a really exciting project and the next step in our development. For this project, our goal is to build brand advocates that'll come through Kilkenny and go back to the UK, US, Germany and France and create a pull-effect for our beer.

"We're 'chest-thumpingly' proud to be from where we're from, and put Kilkenny front and centre in our brand. It's exciting to soon be able to really tell our story, and brew on-site on a bigger scale," Dan concludes.

To learn more about Sullivan's Brewing Company and to experience their incredible products, visit their online store today.
Would you like your business to be featured on our website? Contact us at marketing@currencyfair.com and have your business's story viewed by our large international audience.