With the United Kingdom coming in second after the United States as the most popular study destination globally, paying for your tuition can be a massive expense for you and your family.
One often overlooked aspect of studying abroad is the exchanging of your currency into the local currency. Due to the nature of exchange rates and the potential fees you could suffer at the hands of some banks, it's important to have an understanding of the fees you could pay, and how to avoid them. Read on to learn more about fees in the UK and how to save on your transfer!
Student fees and expenses in the UK
The cost of studying in the UK is relatively cheaper compared to equivalent universities in the United States. The degree programs are world-renowned and take a much shorter time to complete than some international students may be used to, giving UK students value for money.
The following are some of the expenses students have to incur in the course of their study in the UK:
University Fees
Most undergraduate and graduate degrees programs cost between £10,000 - £20,000 in tuition fees. However, the fees can climb up to £38,000 for some medical degrees.
Accommodation Costs
Other Expenses
Financing your studies
It is possible to privately finance your entire programme if you have ways and means. About 65% of international students in the UK get full financial support from family members. That means the rest, about 35%, have to look for other financing options to put them through their programmes. Below are some of the top financing opportunities for international UK students.
Student loans
This financial option is available only to students coming from the EU or EEA countries. Student loans can either be maintenance loans or tuition fee loans.
Tuition Fee Loans- These are paid directly to the university to help you cover your school fees. The maximum you can borrow is £9,250 for undergraduate and £10,609 for postgraduate.

Maintenance Loans- These are paid directly into your account to help you fund your expenses.
Non-EU students do not qualify for government student loans but they can check with the university if it has a local arrangement for student loans.
Scholarships
In the UK, international students can qualify for two main types of scholarships: government and university scholarships.
Government Scholarships- These are funded solely by the UK government or in joint partnership with other governments. Examples include Chevening scholarships and commonwealth scholarships.

University Scholarships- Most of the scholarships in this category are offered by non-governmental organizations in partnership with UK universities while others are offered purely by the universities. Some of them include UK-China Higher Education Research Partnership for PhD Studies, Young Cell Scheme, Marshall Sheffield Fellowships and many others.
Private grants
Grants are typically given by non-governmental organizations or companies in the form of charitable funds and loans. Normally, you sign an agreement with them defining the payback mode and time frame.
Part-time work
Though discouraged, international students in the UK can work up to a maximum of 20 hours a week. The national minimum wage in the UK is £6.15 per hour for ages 18 - 20, and £7.70 for ages 21 - 24. The careers centre at the university you are studying can help you get part-time employment.
If you get support from your home country, you'll have to carefully think through and see the best way to transfer the funds to your UK account. While banks have traditionally been used for such transfers, the time they take, the exchange rate and the fees can be very costly.
Money transfer service providers are generally the best option. They check all the boxes and give you so much more. They charge minimal transfer fees and their exchange rate margins are pale in comparison to what banks charge for both single and regular payments.
Top tips for students and parents
Money transfers between parents and students can be costly both in short-run and long-run because of the size of the amounts involved, the frequency, currencies and remittance corridors.
How students can save when sending money
Every penny counts when studying in the UK. Therefore, it is upon you to look for savings in every transaction you do on and off-campus. To start you off, below are some tips:
Sign up for a bank account

- If you already have an account in your home country with a bank that has a presence in the UK such as Barclays or Citibank, it can be advantageous to you as you open one in the UK. Even if that is not the case, opening a bank account will make it easier for you to transfer funds.

Time your transfers

- You can target a rate and transfer when it is reached. This will ensure you get the best deals always.

Consolidate your transfers

– Instead of transferring small amounts of money sporadically, consolidate all your transfers and put in place a schedule, say monthly or bi-monthly. Transferring large amounts attracts better exchange rates.

Watch out for landing fees-

Some receiving banks will charge you receiving fees when the transfer hits your bank. Do your homework and get an account with 0 landing fees.
Money transfer services can help you plan your transfers and give you indicative quotes for different amounts. When it comes to exchange rates you can create rate alerts to be notified when your target rate is reached. Before you open the bank account, it also helps to get recommendations from money transfer service providers on the best UK banks they work with.
How parents can save on recurring transfers?
Sending money regularly to the UK involves repeat transactions when transferring through the bank. As a result, you end up taking too much time doing the same thing over and over again.
Double check your information

- To save time and ensure accuracy on such transfers you can come up with a template that captures all the details including bank accounts, International Bank Account Numbers (IBANs), and Bank Identifier Codes (BICs).

Find special provisions

- Some transfer providers have special provisions for people sending regular payments. They take your template and the accompanying instructions of when to transfer. Every month or twice a month depending on your frequency, the transfers will be sent out automatically.

Look out for transfer fees

- Recurring transfers, unlike single transfers, can quickly build up into higher cumulative transfer fees. To prevent this, you can look for a money transfer provider that charges low transfer fees or better still a fixed transfer fee per transaction.
What to look for when sending money?
Sending money across borders can be expensive and a little complicated, especially for first-time senders. There are various reasons why students need to be extra careful when sending money from their home countries to the UK.
Exchange Rates
Because of the large sums involved, getting the best exchange rate is paramount. However, you also have to contend with the fact that the foreign exchange market swings wildly.
The best approach is to get a provider who charges you a lower margin above the mid-market rate. The other option is to create rates alerts so that you can transfer once your ideal rate is reached.
Transfer Fees & Charges
Transaction fees are a crucial factor when transferring funds to the UK. Whether you send via banks or online money transfer providers, you may be charged some fees. Transfer fees can go up to £15 per transaction. Therefore, it pays to opt for a standard, non-urgent transfer arrangement or going with a currency provider that offers fixed transaction fees irrespective of the country you are sending from.
Multi-Currency Support
Looking at the diversity of students in terms of where they come from, having a transfer solution that will support their different home currencies is a plus. The providers should also have wider coverage in terms of the countries you can send from.
Speed of Money Transfer
This is super important, particularly when sending money for emergency expenses such as medical costs or urgent requests from school. Typically, providers who can guarantee a transfer time of 1-3 days can be a good fit.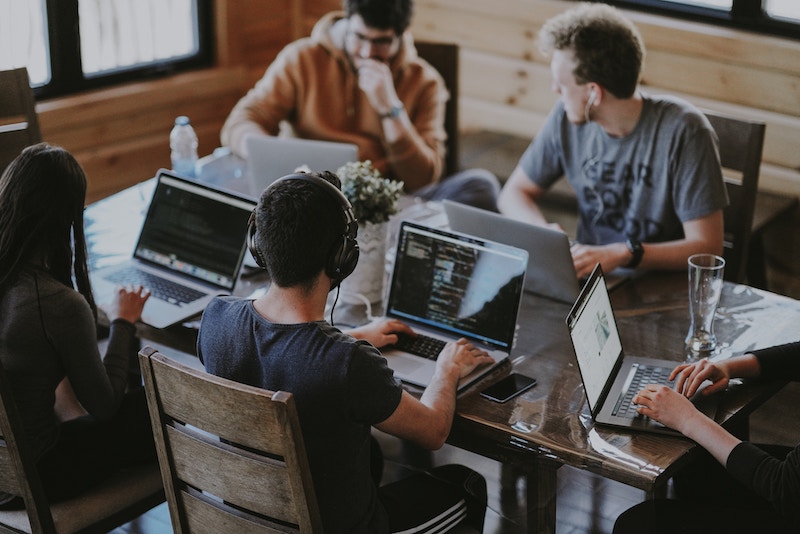 How a money transfer service can help?
Money transfer companies have redefined the remittance space. Sending money to the UK from lots of countries using money transfer service providers is now much simpler and cheaper than it is with banks.
All you need is to sign up for an account, verify all your details, pay for your transfer, and send. Most providers also have mobile applications that allow you to transfer money on the go, track your transfers, check live rates and do so much more. Accounts setups take minutes and there is no back and forth.
The best money transfer service for UK international students
Having looked across the spectrum for an appropriate money transfer provider who understands the different UK remittance corridors, we recommend using CurrencyFair. This is a payment services company registered in Ireland and authorised by the Central Bank of Ireland to operate as a payment services company.
Using this provider, you can send money to the UK in more than 20 global currencies. With offices in Newcastle, New South Wales, Australia, Singapore and Hong Kong, you can be assured that your transfer will be expedited from every corner of the globe.
How students can benefit from CurrencyFair?
There are several ways Currencyfair can benefit you as an international student or parent sending money to support your child in the UK.
Great exchange rates

- CurrencyFair gives you bank-beating rates, charging you a thin margin of just 0.4% over the mid-market rate. On average, this is 8 times cheaper than what banks give you.

Fixed transfer fees

- Irrespective of the amount you transfer, CurrencyFair gives you a fixed international transfer fee of 2.50 pounds per transfer. Unlike percentage fees, this model is a real money saver.

Transfer planning

- You can create an exchange rate alert for your currency pair. When the target rate is reached, you'll be alerted to complete your transfer. This ensures that you get the best rate always. You can create a daily, weekly or custom alert.

Simple and easy

- Signing up for an account is simple and secure. Once CurrencyFair verifies your identity, you are free to transfer your funds. You can also use the CurrencyFair mobile app to pay for your transfer and move funds as you wish.
To put things into perspective, here are a few examples of how students can benefit from international money transfer providers such as CurrencyFair:
Scenario 1: Transferring funds from an EU or EEA country
Assuming you are sending 10,000 euros from Italy or any other country in the EU, the student will get £ 8,557.50. The transfer will only cost you £ 2.50 in fees at an exchange rate of about 0.8560. Compared to a bank, the savings you'll make are in the tune of £234.47 which can fund a week's living expense budget.
Scenario 2: Transferring funds from a non-EU country
If a parent from South Africa sends ZAR 10,000 to the UK, the recipient will get GBP 518.10. The transfer fee remains £ 2.50 and the rate CurrencyFair gives is about 0.05206. Compared to a typical bank, you save £22.08. For larger amounts of money, the savings can be huge.
Final thoughts
With all this information in mind, studying in the UK should seem a little less financially daunting. Financing your studies doesn't have to be stressful with all the financing avenues available. When it comes to sending money internationally, money transfer services give you a great platform to transfer money from home to the UK at favourable exchange rates and low transfer fees.


This article was written in partnership with MoneyTransfers.com - a leading international money transfers comparison site.
The information contained in this article should not be relied upon as a substitute for professional advice in individual cases. Future changes in legislation, tax level, and practice could affect the information in this site. The information shown is based on date or information obtained from sources believed to be reliable but CurrencyFair makes no representation and accepts no responsibility as to its accuracy or completeness and will not be held liable for damages arising out of any person's reliance upon this information.