It must have been tough being the first digital nomad.
Steven Roberts and his "technomadic" lifestyle was written up in a Popular Computing magazine article way back in 1984. In those pre-laptop days, he was literally hauling portable computers and solar panels around on an 8-foot-long recumbent bicycle.
Like many of today's digital nomads — knowledge workers who are free to work from wherever they please — Roberts maintained a full-time freelance writing career as he travelled. Unlike most present-day mobile workers, though, he rode a 14,000-mile loop around the United States as he wrote, old school computer in tow.
Can Anyone Be a Digital Nomad?
Of course, you don't have to be a writer to be a successful digital nomad. Many are programmers and designers, and others are entrepreneurs who have businesses they can run from anywhere in the world. There's Brian Trauman, for instance, who spends his time sailing the Pacific while coding for his own software company.
Technology has unburdened many people from having to pursue a career in a specific place. From online teachers, to coaches, to nutritionists to app developers and software engineers, the list of jobs that fit in your suitcase is growing.
Fabian Dittrich from Startup Diaries offered a particularly interesting alternative model for work in an Academic Troll interview: "One great example is a lady we met in Uruguay. She is a psychologist, and had lived in Mallorca, Spain. Although she had moved to Uruguay, she kept doing psychoanalysis with clients in Mallorca via Skype, and she had been doing it for 15 years. That is a great example of location independent work."
As Michael Hulleman of Hobo With a Laptop says, "Being a digital nomad is a lifestyle, not a job title."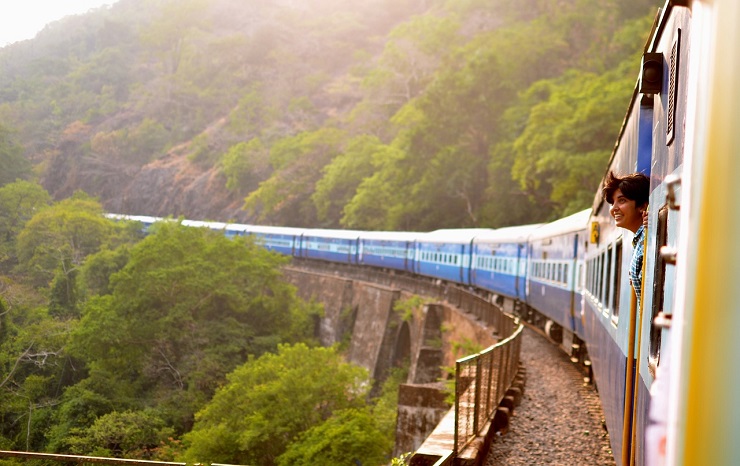 Examples of Successful Digital Nomads
Cody McKibben of Thrilling Heroics
It was a personal tragedy that kickstarted web developer Cody McKibben into starting his own side business in mid-2006. He then moved to Southeast Asia to freelance as a front-end web designer. From that point, Cody says he grew into coaching and marketing. Owner of Digital Nomad Academy and Thrilling Heroics, he continues to help his clients build businesses on the web, coaching entrepreneurs about their marketing, sales funnels and product creation.
Eli at Become Nomad
At the Become Nomad blog, Eli says he's been changing countries and cities constantly since becoming a nomad in 2010. "It is important for me to say that my nomadic life is not paying my bills, and this blog is simply a hobby," he says. "I sustain myself by online businesses, mainly my global startup ecosystem map, StartupBlink, and through revenues from my online languages schools in English and Hebrew."
This is not a laptop-on-the-beach fantasy lifestyle of all play, no work. Here is how Eli describes his routine: "I work about 9 hours a day, and only travel during the weekends. The only special element here is that I generally don't stay more than 3 months in the same place, and my next destination is preferably a country I never been to before."
Pause the Moment's Ryan Gargiulo
Ryan Gargiulo of Pause the Moment is another global nomad. He describes himself as a "location independent blogger, freelancer and world traveler with a passion for adventure." Ryan explains that he kicked his 9-to-5 to the curb five years ago to take a six-month round-the-world trip, and he hasn't looked back.
Partnering with some of the biggest names in the travel, food, and electronics industries — including Sony, CordCruncher, SoyJoy, and Keen — Ryan has become brand ambassador and digital influencer. He shares his experiences from the road and hopes to inspire his readers to "break out of their comfort zones and experience everything this wonderful world has to offer."
James Clark of Nomadic Notes
Australian James Clark of Nomadic Notes has been a location-independent entrepreneur since 2003. "I have a media business which offers web design, online marketing, and SEO services in the travel niche," he explains. "I also help travellers start their own travel blog. I have no office and all I need to run my business is a laptop and decent internet connection."
Natalie Sisson, The Suitcase Entrepreneur
Originally from New Zealand, Natalie Sisson is The Suitcase Entrepreneur. Running an online business that allows her the freedom she desires, Natalie helps other entrepreneurs build profitable online businesses so that they too can achieve the digital nomad lifestyle.
Her background includes more than eight years in marketing, communications, and brand and product management for companies in New Zealand, England and Canada. She says her business "has been built by a whole lot of determination and hustle," and now consists of nine major revenue streams that have grown organically out of her blog and subsequent brand building, including digital product and program sales. She's also paid to recommend products, speak at gigs around the world and promote companies.
Clayton Cornell, The Spartan Traveler
Systems engineer and surfer Clayton Cornell says he's been traveling full-time since mid-2011, all the while building a business on his laptop. On his personal travel blog, Spartan Traveler, he writes about the reality of being a global nomad: Sure, he's on a beach in Indonesia, but he's putting in a full day of work.
"Success at this is not just possible, it's inevitable — assuming you have the right amount of focus and continuously applied effort," he writes.
Blogging.org have published a handy guide on how to start a blog. It covers everything from technical setup, research and finding your niche, promoting via social media channels and ultimately how to make money from your efforts.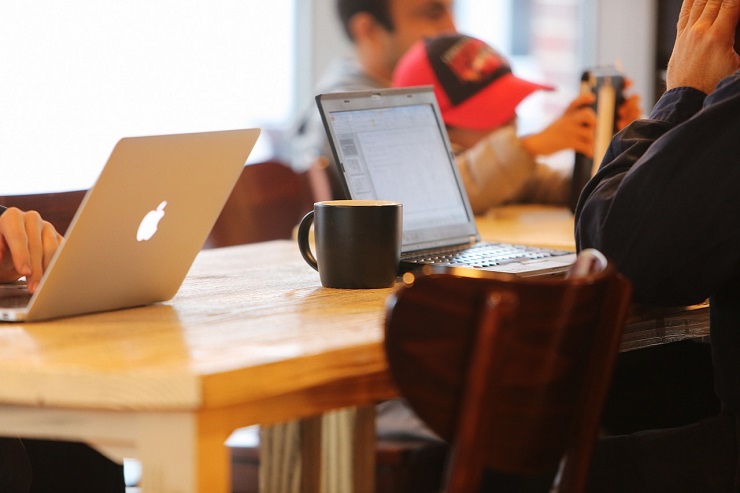 Making the Switch
If you dream of ditching your own 9-to-5, make a plan, says digital nomad Michelle Schroeder-Gardner of Making Sense of Cents. First, she recommends taking inventory of what you have and what you need to maintain your own level of comfort:
"What will you do to earn money?

"How much will you need to earn in order to survive?

"Will you need to save money before you leave?

"How long do you plan on traveling for?

"What will you do for health insurance?

"Will you have a home base?

"How will you receive mail?

"What will you do for internet?

"Will you need a visa in order to work?"
The visa issue has become problematic with so many people who telecommute to work while travelling. "Simply put," writes Hobo's Michael Hulleman, "tourist visas are for vacations and do not permit you to undertake any work inside the country you are visiting."
There are key ingredients that make up a good digital nomad destination, says Roger Wade, owner of Price of Travel. Things to think about in the preplanning stage include:
"Affordable and accessible housing

"Desirable weather

"A legal means of staying long enough

"Access to modern conveniences

"English-language resources

"An expat social scene of some kind"
Connecting to Digital Nomad Communities
If you have an idea of how you'll make a living online and you've made some preliminary plans, check out the best places around the world for nomads at Nomad List. This site looks at more than 500 cities and collects edited, crowdsourced information on each that includes cost of living, average temperatures and expected level of safety safety. If super-fast WiFi or good English are absolute necessities for your online business, you can filter your search here accordingly.
Digital nomads can also connect directly, using the site forum as well as a location-based live chat, and there are regular meetups held around the world for its 10,000-plus members.
Another hub that connects digital monads all over the world is DNX. With conferences and camps available, attendees can listen to those who have already realized their dreams of travel afforded by the online businesses they've built. The goal is to motivate those interested to start their own journeys and bring advice to fellow nomads on how to continue successfully.
Navigating the Lifestyle
Jesse Hanley, founder of the digital marketing agency Ranking Press, is a young but experienced digital nomad. He warns on his blog of the loneliness that can happen when you skip around the world chasing FOMO, or the "fear of missing out."
"Building nourishing relationships is what humans thrive off of and traveling fast makes this impossible to do," he writes. "We start to build relationships up during the first couple of days, but by jumping to the next location the next week we burn those friendships. It's impossible to take them past the acquaintance stage."
Finding a balance between the exhilaration of the new (new cities, new experiences and new adventures) and staying longer in one place where you're happy is necessary to fulfill your emotional needs. Global nomads who are able to build and maintain solid relationships with friends around the world are those who are more likely to be successful at the lifestyle in the long term.
Use CurrencyFair To Save Money
Images by: StartupStockPhotos, Unsplash, Life-Of-Pix