Draw up a list of the best places to live for expats, and Germany would rank near the top when it comes to career opportunities and earnings (US$199,392 average expat salary). According to the Internations Quality of Life Index for 2021, Germany also ranks in the top 10 expat destinations globally for travel and transportation (9th), and places 22nd overall when all factors are combined.

Where are the best cities to live in Germany for expats looking to enjoy the world's 4th highest gross domestic product (GDP), exceptional beer purity (rigorously enforced for more than 500 years), and the chance to put legendary German auto engineering to the test without speed limits? We've compiled our list of the top 10 cities to live and work in Germany as an expat. These are not just the best German cities for English speakers, but the most vibrant, best-connected places to find a home alongside the 9.9 million foreign-born population in Germany.

Planning on moving to Germany? Save money on your currency exchange with CurrencyFair's great exchange rates and world-class customer support.
Germany has 79 cities with a population over 100,000. Inevitably, the larger cities that are home to the major corporations tend to attract the bigger expat numbers, but with 16% of the population born outside the country (two thirds from the EU), there's an expat community to be found even in the smaller regional cities. Given that one of the recurring reservations from expats in Germany (apart from everything closing on Sundays) is the perceived difficulty in settling in and making connections, that diversity can make the first few months much easier. Here are the top 10 cities in Germany for putting down roots and flourishing.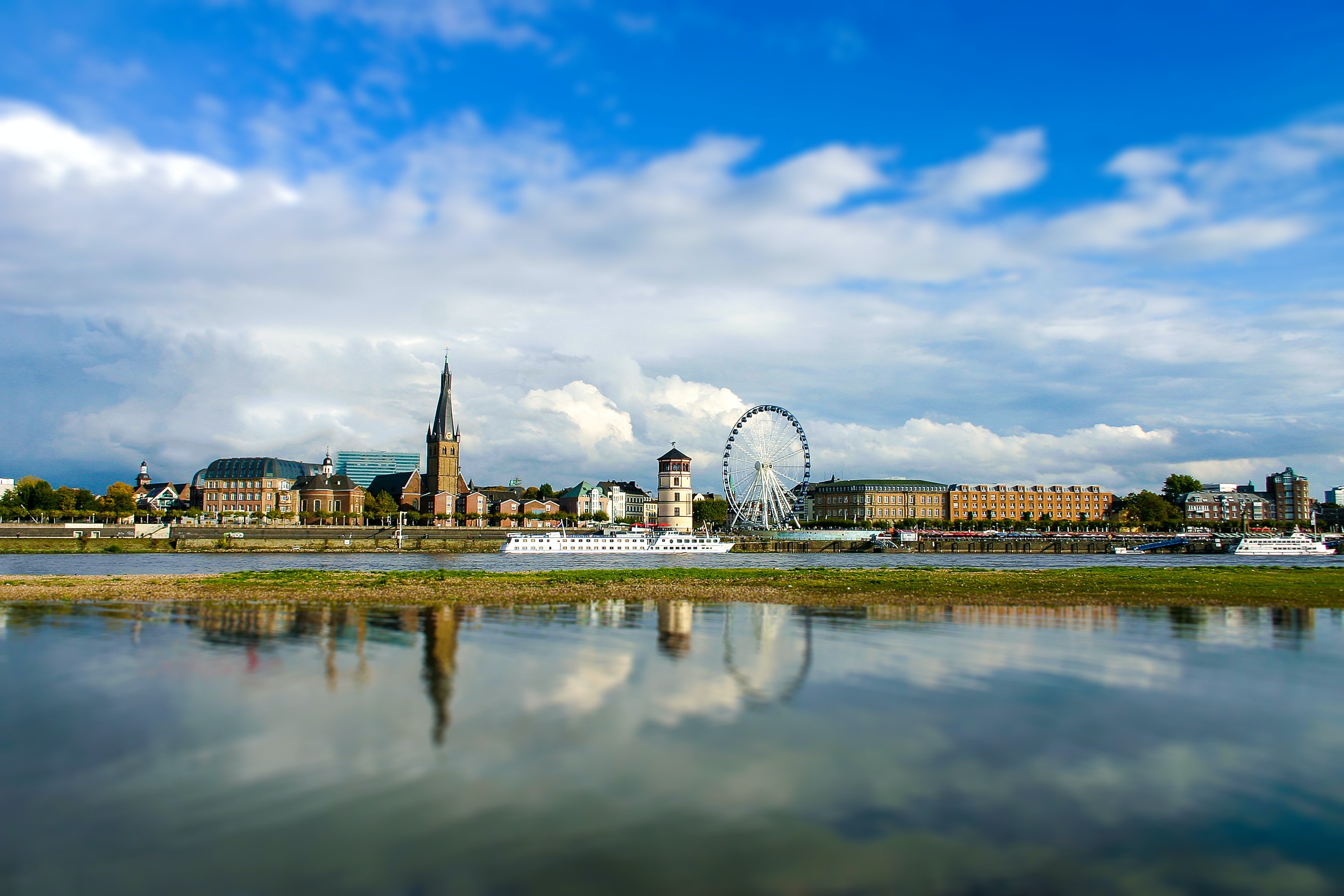 Düsseldorf: "Little Paris" on the Rhine
Stylish, cosmopolitan and affluent, Düsseldorf is one of the best cities for English speakers in Germany, especially since Trivago is headquartered here. So too are more than 3,000 fashion houses (including L'Oreal), from which the city gets its reputation within Germany as a somewhat over-trendy and fashion-conscious place to live. Commit to the haute couture lifestyle, however, and you'll find a diverse, buzzing and open-minded city with an impressive standard of living. Roughly 20% of the population are expats, with a well-established Japanese community among the more notable quirks. Düsseldorf is an international business hub, particularly for advertising, tech and telecoms firms. The modernistic Media Harbour (Medienhafen) is also home to many of Germany's top TV and radio channels.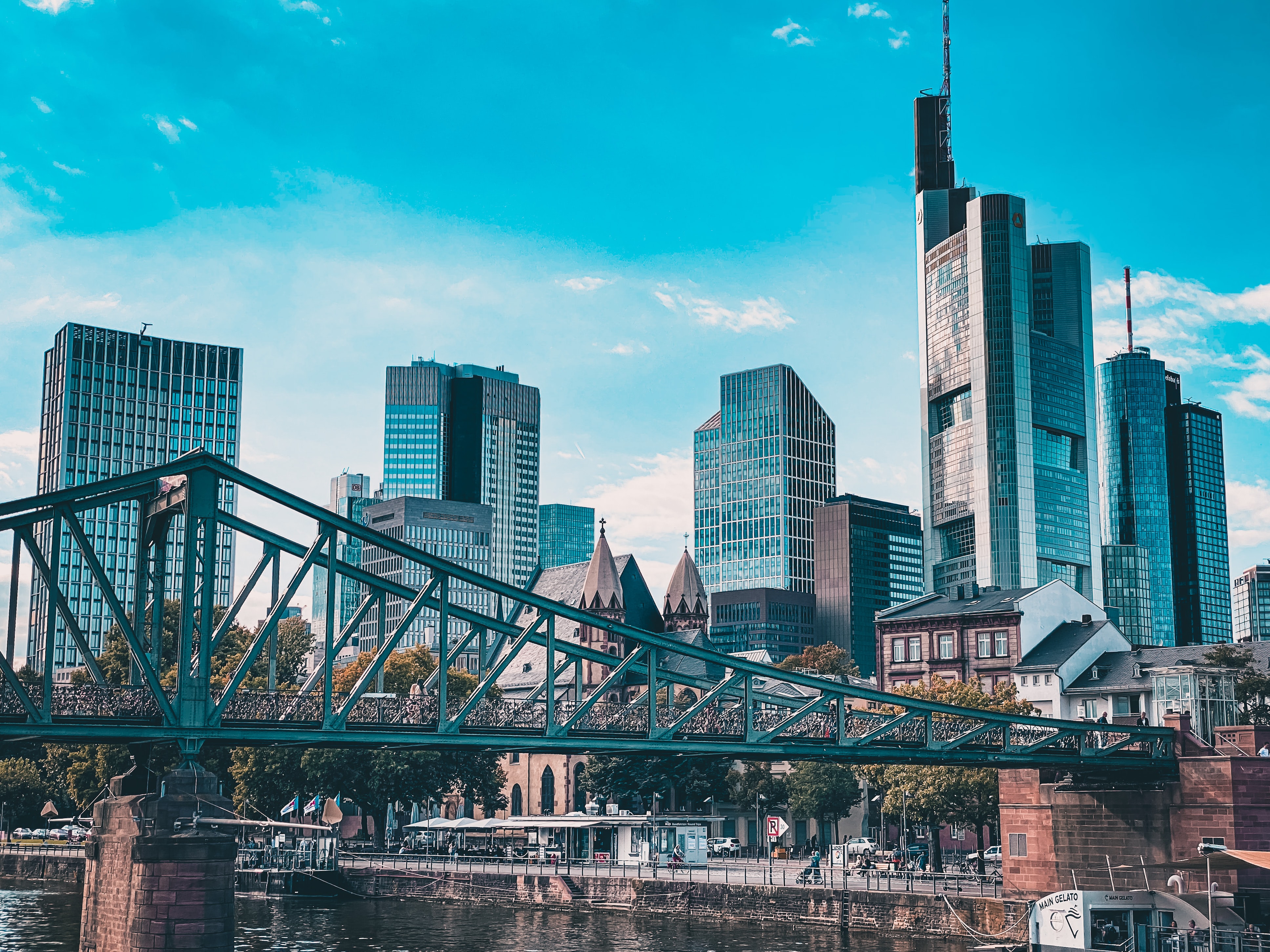 Frankfurt am Main: Transfer to "Mainhattan"
Not to be confused with the much quainter Frankfurt an der Oder, Frankfurt am Main is Germany's financial centre, earning it the nickname 'Bankfurt'. It shows. Germany's fifth biggest city is home to all but one of the nation's skyscrapers and provides the headquarters for the European Central Bank, Deutsche Bank and Commerzbank, among others. As with most major financial hubs, Frankfurt is affluent and multicultural. Some 30% of the city's population is foreign-born, with English widely spoken. Fly into one of the world's busiest airports (Lufthansa is also based here), enjoy the good life in the bars and cafés on the banks (the other type) of the Main, and explore the beautiful Old Town using St. Bartholomew's Cathedral as a landmark. The only drawback? Like Düsseldorf, Frankfurt is infamous for its expensive housing.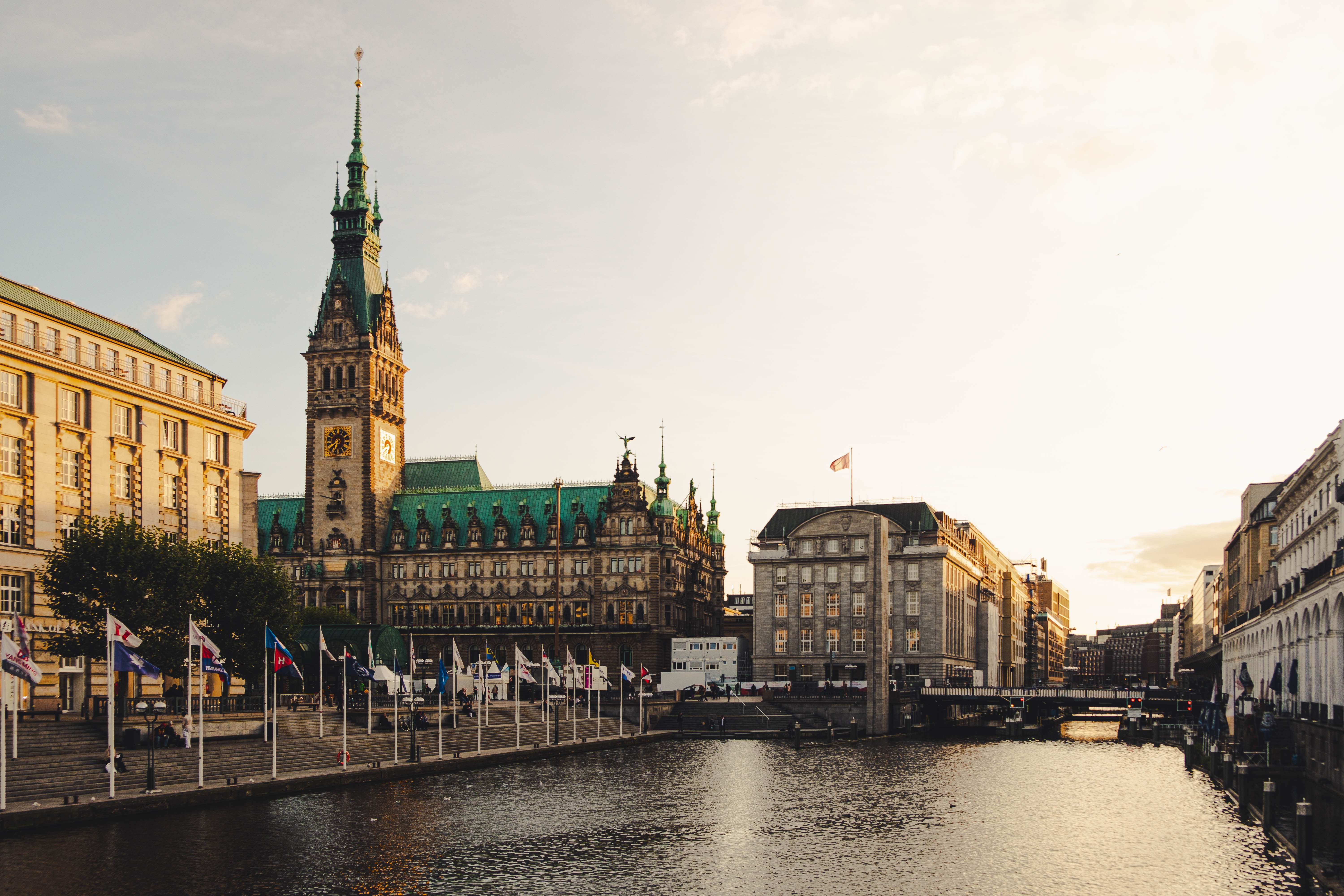 Hamburg: Nightlife on the North Sea
As Germany's traditional portal to the outside world (courtesy of Europe's 3rd largest port), Hamburg rivals Berlin for an open-minded, easygoing, alternative attitude. That makes settling in easier compared to some of the country's more conservative strongholds. Hamburg is Germany's second largest city, with 1.8 million inhabitants, and home to Shell, BP and Airbus. Tourists flock to the famous Reeperbahn for its bars and nightclubs, but expats are more likely to be found in districts such as indie Eimsbüttel or avant-garde Sternschanz. Be warned! The welcome might be warmer in Hamburg, but the North Sea climate is famously brutal. Rain is a fundamental part of life in Hamburg.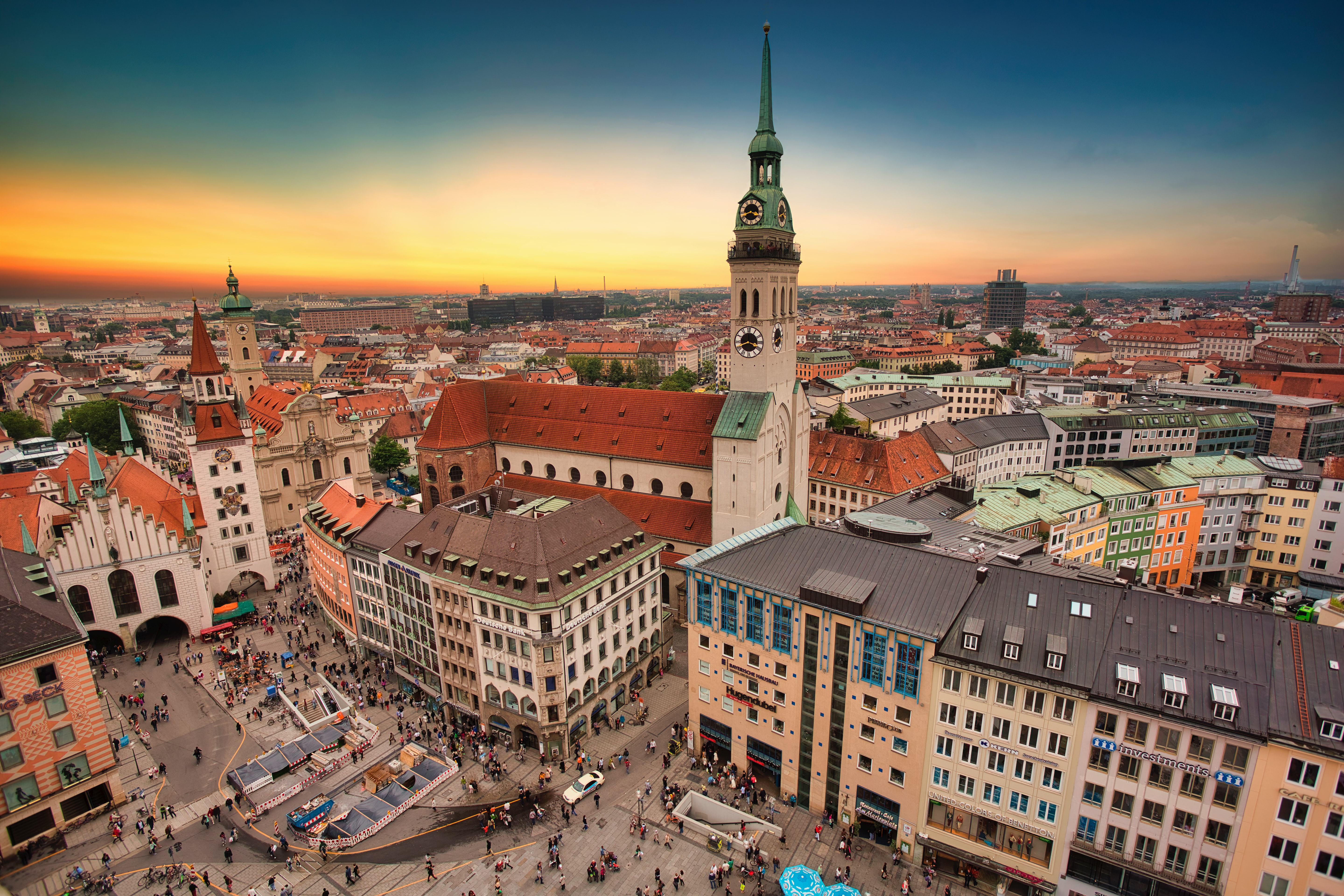 Munich: The good life in Bavaria
The southern city of Munich is Germany's third largest, but the nation's most expensive. Expats can expect a curious meeting of old tradition and next-generation tech, sometimes referred to as the "laptop and lederhosen" lifestyle. On the one hand, Munich is home to the world-famous Oktoberfest, and you're more likely to hear Bavarian dialect than textbook German. On the other, this is the proud home to German tech icons BMW, Siemens and Allianz, where 37% of the city's population is from overseas. Because of its southern location, the city has a more benign climate, and you're just 30 miles from the Alps too. Consequently, it's a great place to live for expats who love to get outdoors and pursue an active lifestyle.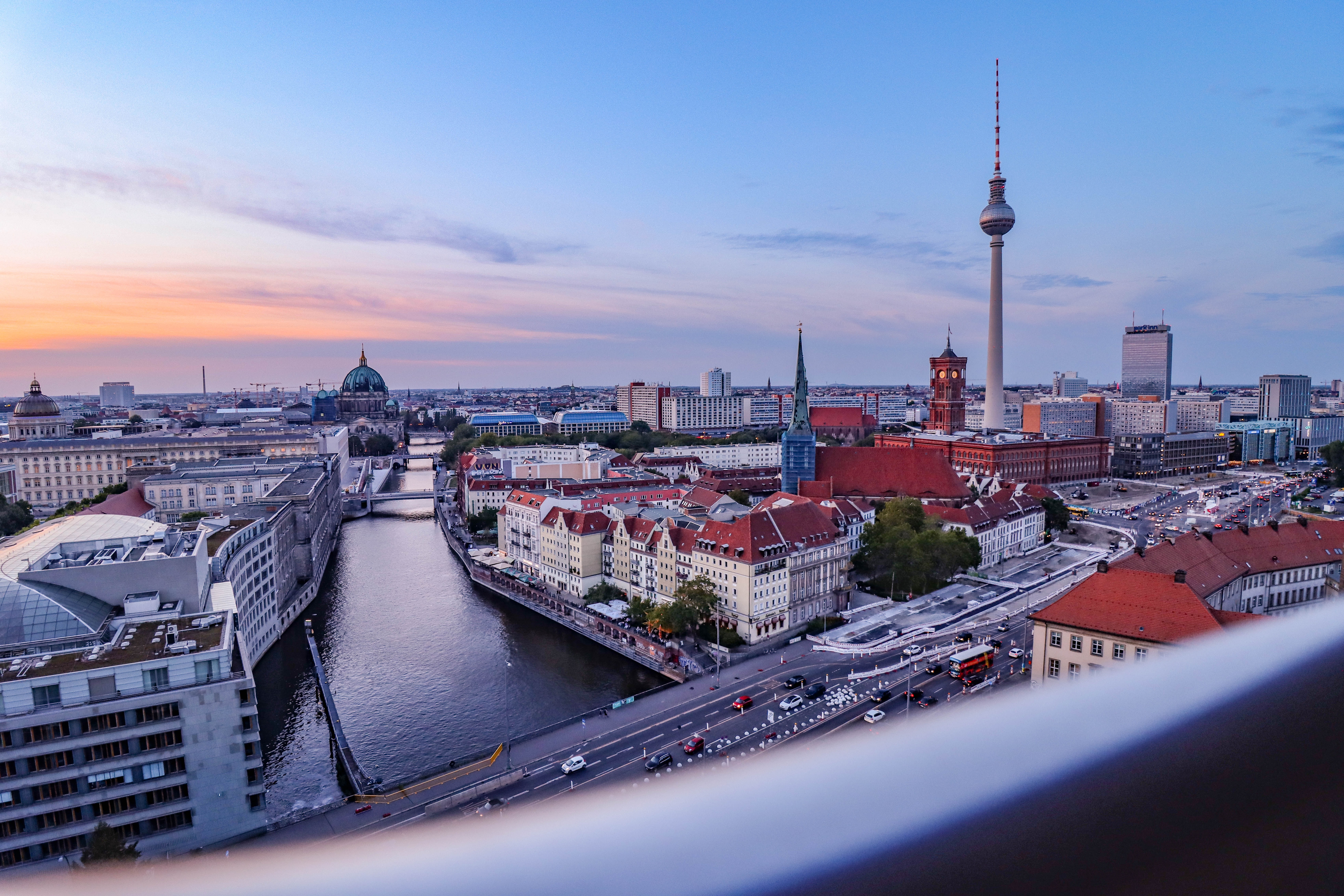 Berlin: The startup capital
Few cities have reinvented themselves as energetically as Berlin, which was restored as German capital in 1991, reunited its East and West halves, and rediscovered its vim and vigour as a young, tech-focused startup hub. Home to 3.7 million people (a third of them foreign born), Berlin feels noticeably bigger than other German cities. In fact, many expats find that, like London or New York, each of its 12 districts feels like a distinct village within the larger metropolis. There's much to see and plenty of room to roam, especially around the many parks and green spaces, including Tiergarten, Berlin's equivalent of Central Park, or around Alexanderplatz, the main square in the former East Berlin. The city is still perceived as one of the most affordable Western European capitals, but the steady influx of expats is slowly nudging up prices. The reward is an expat home that is creative, liberal-minded and, for the time being, still intoxicated by opportunity.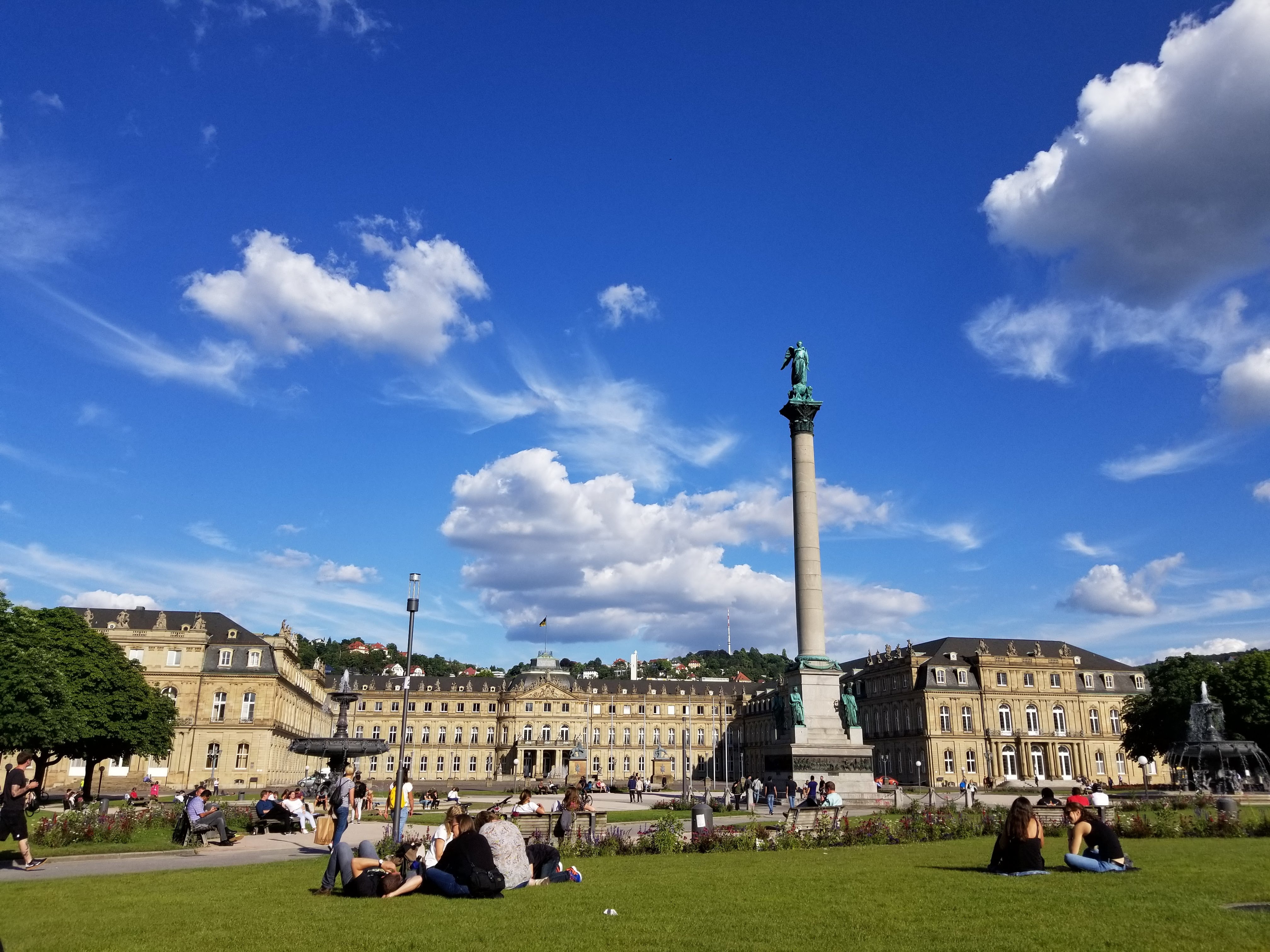 Stuttgart: The city on the hill
The southern city of Stuttgart, Germany's sixth largest, is an automobile industry and hi-tech bastion, with Daimler, Porsche, IBM and Bosch all calling it home. But Stuttgart is the antithesis of the industrial powerhouse. Perched on the hillside overlooking the Neckar River Valley, surrounded by countryside, and a short drive to the Black Forest, it's a stubbornly pleasant place to live. Everything you need from a cultural or culinary perspective is in the central Stuttgart Mitte district. When the working week is over, however, most Stuttgart residents will brave the city's notoriously gridlocked traffic and head for the hills or the surrounding countryside.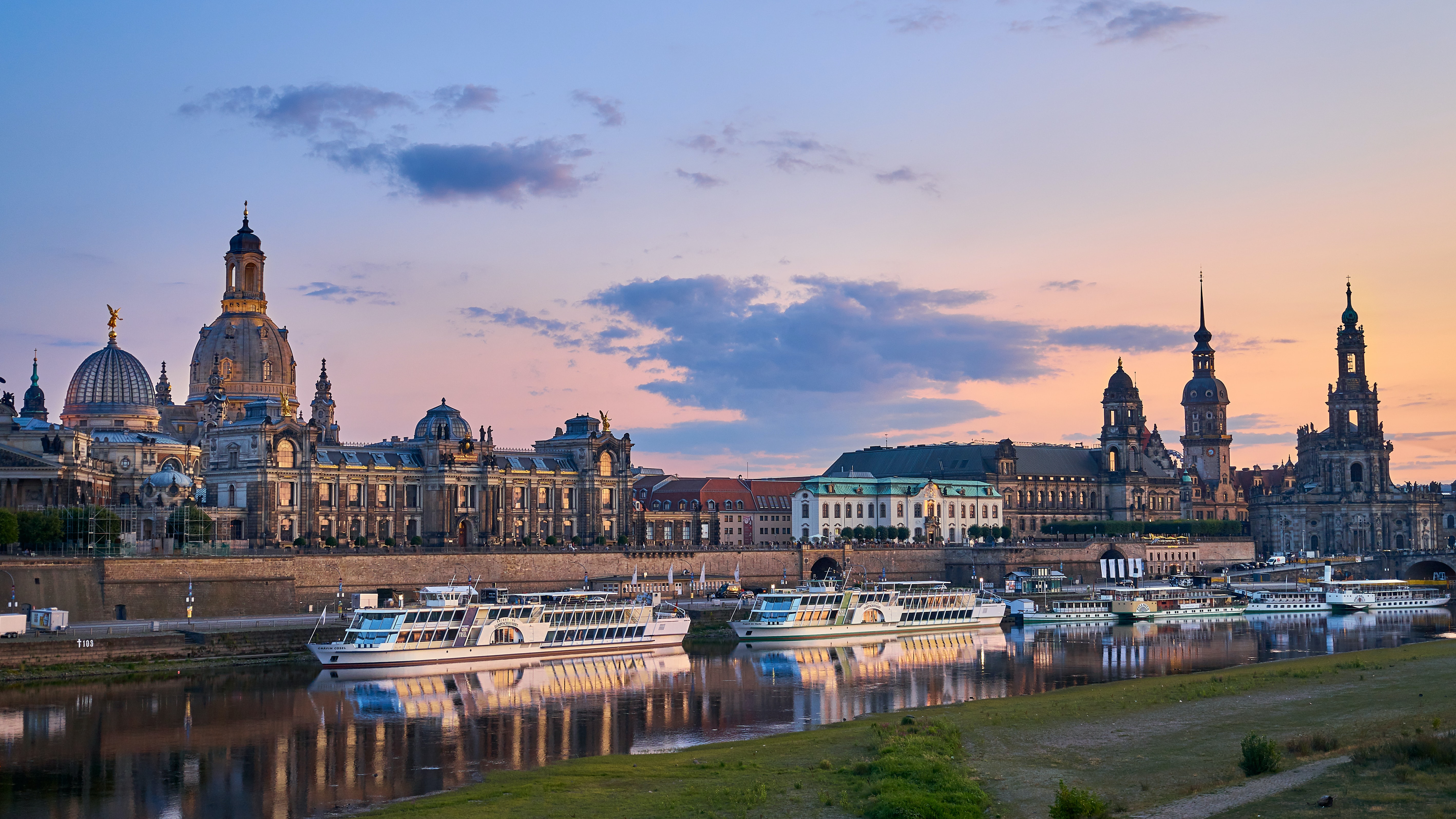 Dresden: The heart of Silicon Saxony
Its strong cultural and artistic background once earned Dresden the nickname "Florence on the Elbe", but this East German city literally had to rebuild itself from the rubble after World War II, and today stands out as an exciting tech hub with a young, dynamic population. As in Warsaw, the historic buildings on display today, such as the distinctive Baroque Frauenkirche, had to be rebuilt brick by brick. Looking to the future, the city has established itself as one of Germany's major economic centres, particularly in pharmaceuticals, biotech and engineering. It's also one of the greenest cities in Germany, with more than 60% of the local area covered in forest or parkland.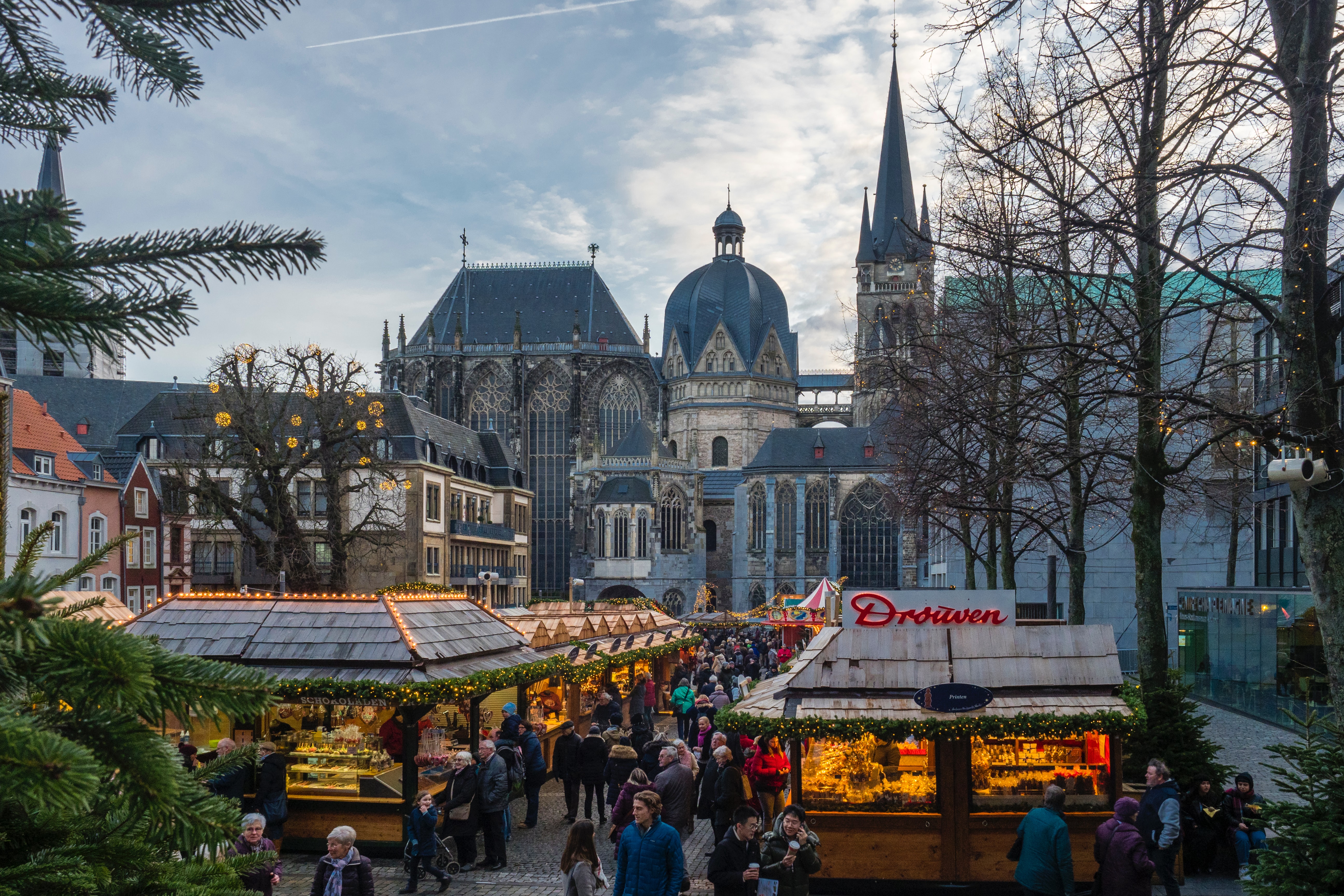 Aachen: Fit for a king
As recently as 2018, expats asked to name their favourite city in Germany to live and work picked not Berlin, Munich or Frankfurt, but Aachen. Particularly popular among IT and engineering professionals, this small city on the Belgian and Dutch border has a big history. Charlemagne was crowned here in 800, and Aachen Cathedral was one of the first UNESCO sites to be inscribed in Europe. While the Old Town, historic architecture and green spaces are certainly a draw, arguably the bigger attraction for expats is the relatively low cost of living set against high average incomes.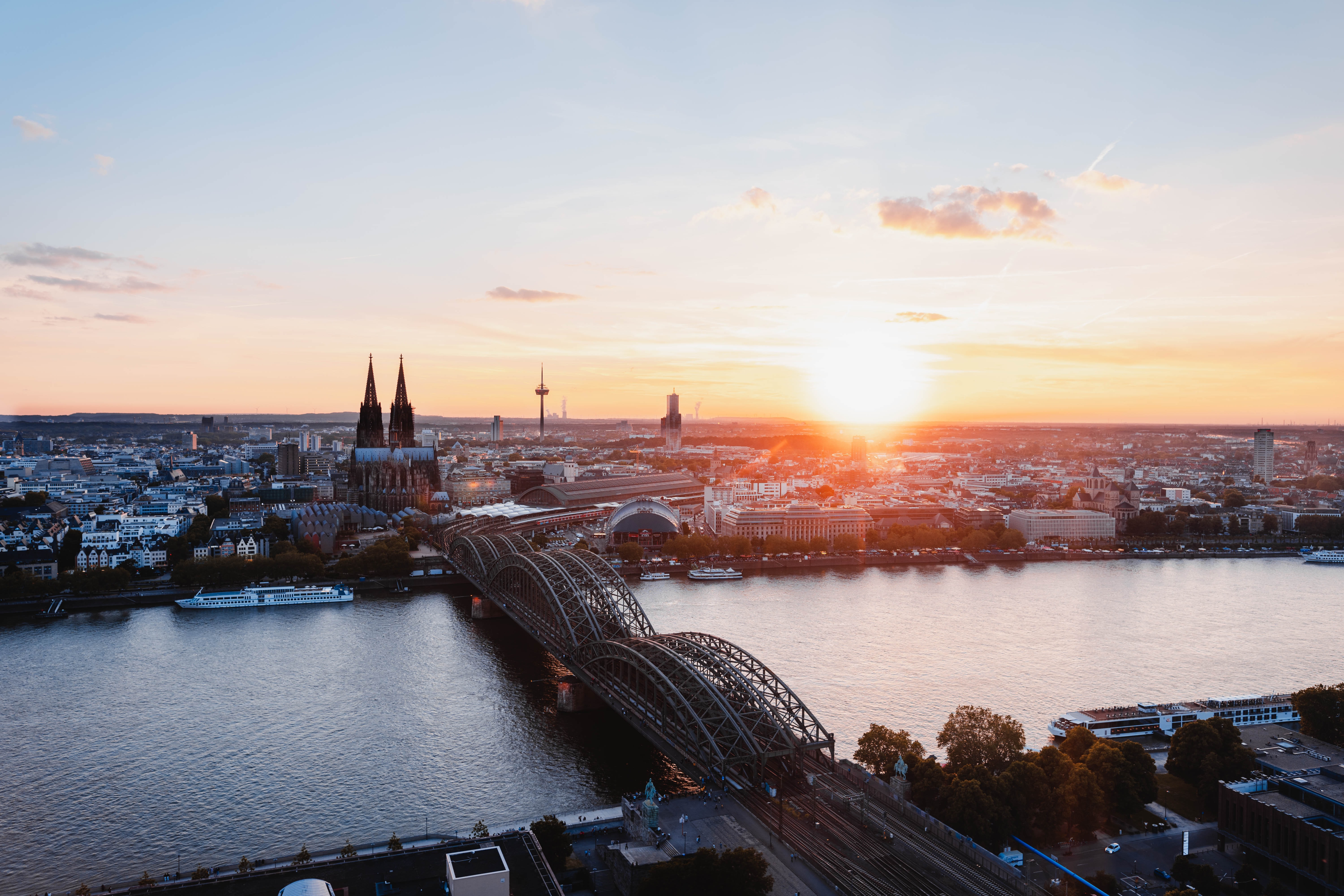 Cologne: Vintage Rhine country
Germany's fourth largest city is a media and creative hub just half an hour by car from the former capital Bonn. The magnificent Rhine River runs through both, and in Cologne this gives the city a dual identity. Most of the activity is on the left side, which plays host to downtown, key residential neighbourhoods and cultural landmarks (including the famous Gothic cathedral), and most of Germany's television industry. The right side, by contrast, is typically referred to as the 'Wrong Side' by Cologne residents, unless you're looking for parkland and some low key relaxation. Reports from expats typically praise Cologne for its laid-back atmosphere and fun-loving nature, making it an easy place in which to integrate.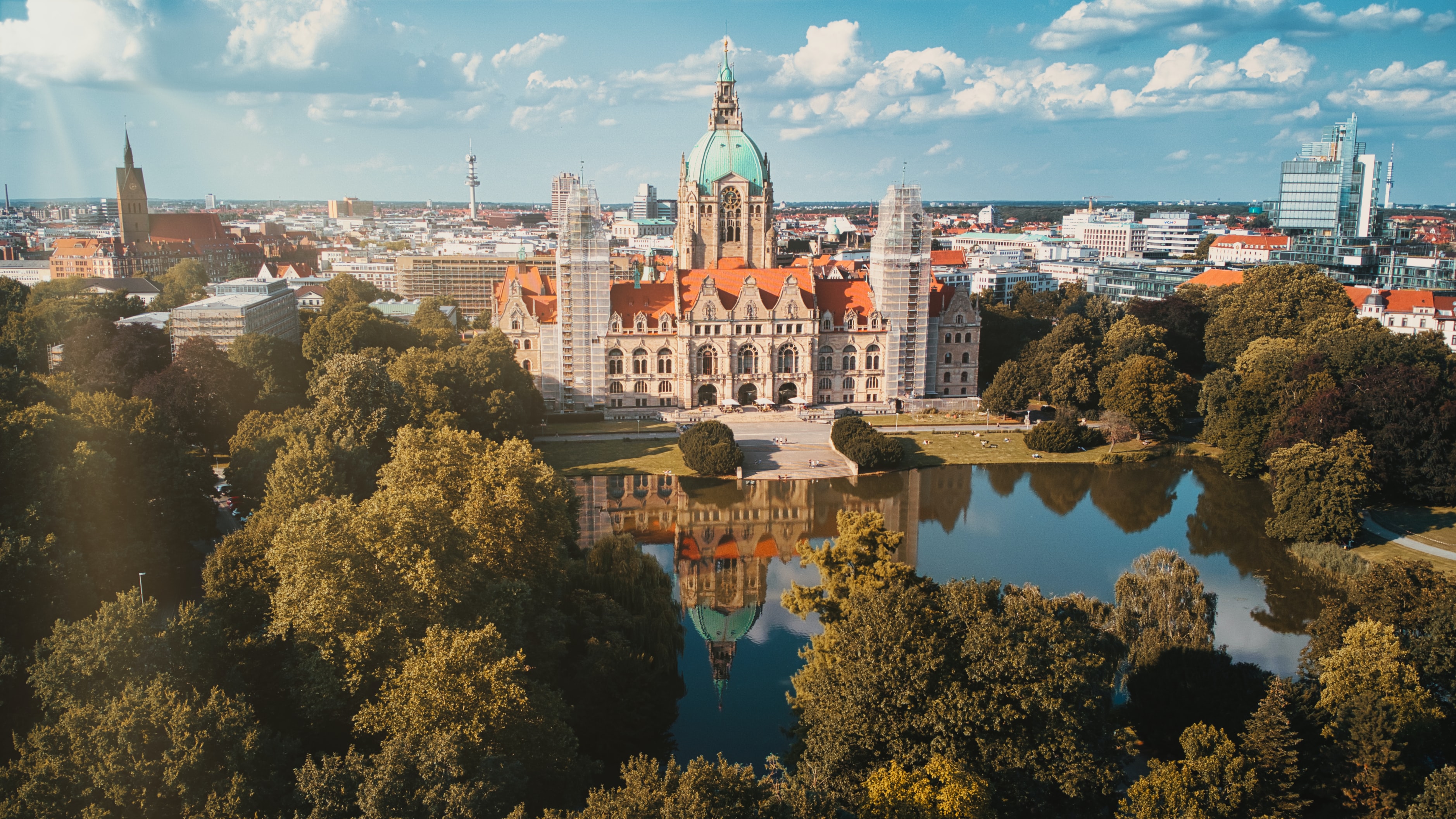 Hannover: Exhibition city
The capital of Lower Saxony, with a population of 532,000, Hannover is well-experienced in welcoming overseas visitors thanks to its prominence as a commercial trade fair and exhibition city. As the city where the first CD and cassette were pressed, Hannover is also proud of its musical and cultural heritage. Perhaps the main reasons for expats relocating here initially would be opportunities with Continental, DHL, Sennheiser or Volkswagen, but they will discover a bike-friendly, green and culturally rich city that can be crossed comfortably in less than an hour.

Take your pick from ultra-modern or historical Germany, resurgent East or affluent West, and discover a country that offers opportunity and prosperity in equal measure.

Sending money overseas? Save money when you send money with CurrencyFair. CurrencyFair offers secure money transfers to over 150 countries and over 20 currencies, including Germany. You can choose to send money with our quick, low-cost money transfers, or set your own rate on the Marketplace, and wait for the market to meet it — meaning you could even beat the currency market rate that you see online.

This information is correct as of 30 November 2021. This information is not to be relied on in making a decision with regard to an investment. We strongly recommend that you obtain independent financial advice before making any form of investment or significant financial transaction. This article is purely for general information purposes. Photos byDeniz Fuchidzhiev, Sinan Erg, Moritz Kindler, ian kelsall, Florian Wehde, Prerna Bhardwaj, Oliver Guhr, Alexander Schimmeck, Eric Weber, Error 420 and Yang Yang on Unsplash.