Migration Agents Who Can Help You With Your Australian Study Visa
The student experience in Australia is truly multicultural.

There are as many as 758,154 international students from all parts of the world studying in Australia up to December 2019, according to the Australian Department of Education, Skills and Employment. In fact, there are even more enrolments than there are students. This is because a student can study in more than one course in one calendar year, reaching a total 956,773 enrollments in December. Some 43% of these students are from China and India, with the rest coming from other parts of the globe such as Colombia, Brazil, and Thailand.
Why study in Australia?
"Students choose Australia because degrees are recognized by other schools and employers all over the world, and graduates from Australian schools are sought after due to the high standards of education associated with the country," International Student writes.

All good points, but one other big draw for international students studying Down Under is the fact that the Australian government permits them to work while they study. In addition to that, Australia has the best minimum wage in the world, equivalent to US$12.95. Still, obtaining a student visa is a fairly complex process. The first step is determining the exact visa you require; depending on the type of study you choose to undertake, there are a number of different visas for which you can apply.
This is when the services of a registered migration agent comes in.
Who Can Get a Student Visa?
While there are a large selection of visas to choose from, student visas generally have some eligibility requirements in common. With most Australian student visas you must:
have confirmation of enrolment in a registered full time course at an Australian Education Institution.

provide financial evidence that you would be able to support yourself while living and studying in Australia.

And obtain overseas student health insurance cover for the duration of your stay in Australia.
If you're looking to buy student health cover, Canstar (Australia's biggest financial comparison site and research agency) offers a side-by-side comparison of the insurance coverage and premiums available depending on your needs. Canstar compares a large range of products and services, including money transfer providers. Canstar uses a unique ratings methodology to shortlist providers and showcase those that have been found to offer Outstanding Value. In fact, CurrencyFair was awarded their 5-Star Rating for International Money Transfers in 2019.
Australian Migration Agents
We've compiled a list of 15 agents below, all of whom are experienced with Australian student immigration law, and who work with students and their families, simplifying the process so you can get on with your relocation.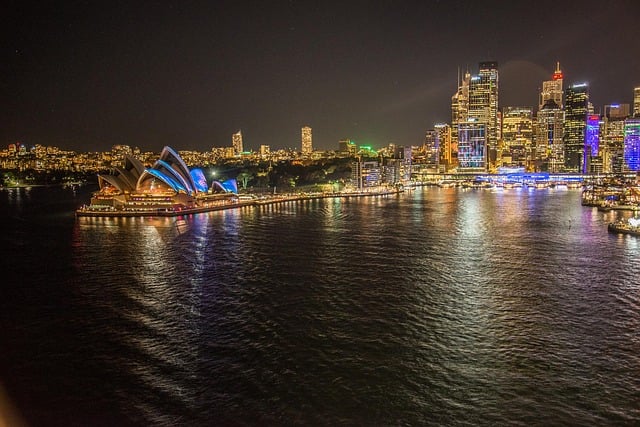 Migration Agencies In Sydney
Miguel Mudbidri
Globancy, is a migration and education consultancy, and Miguel Mudbidri is one of the agents in the Sydney offices. He and his team help international students with everything from selecting a course from a relevant institution and assisting with the visa application or renewal, to overseas student health coverage, accommodation and travel assistance. Globancy has offices in Columbia, Nepal, Peru and the Philippines in addition to Australia.
Jonathan Granger
The founder of Granger Australia, Jonathan Granger developed his Sydney-based company to be both a migration agency and an education agency. The migration practice provides expert advice with applications for temporary and permanent residence, with one of Jonathan's key areas of expertise being student visas.
Ivan Chait
Sydney's IMC Migration Australia is an established Australian Visa and Immigration practice. Ivan Chait founded this practice which has consulted in all types of applications for Australian immigration since 1985. Their expertise includes permanent or temporary residence in Australia ranging from business, investment, employment, skilled to even family migration.
James Cagney
The founder of the International Immigration Alliance, James Cagney has more than 29 years' experience in immigration. He and his family migrated from South Africa to Australia in 1998, so James is personally familiar with the process. He offers a free initial migration assessment to determine the visa category that best suits you.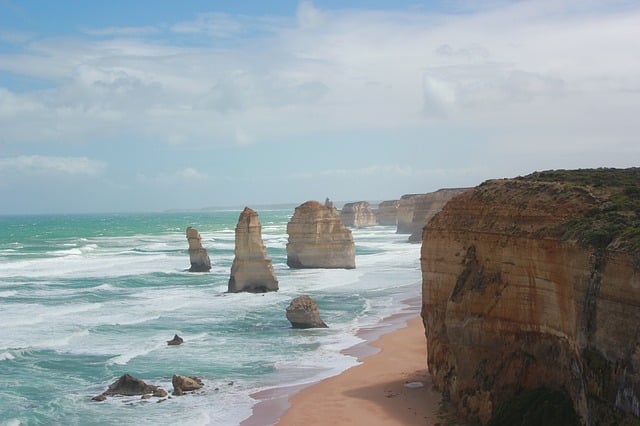 Migration Agencies In Melbourne
Farrel Savitz
Located in Melbourne, Farrel Savitz is a registered migration agent who was born in Cape Town. He migrated to Australia in 1998 after being granted a skilled visa, and has since provided personalized Australian migration assistance, offering a free initial assessment for onshore students.
John O'Brien
Registered migration agent John O'Brien has been working as a migration consultant since 2002. From his offices in Victoria, he delivers immigration consultations on all Australian visa and migration matters.
Amila Weerasinghe
Managing Director of Destiny Migration Solutions in Australia and in Sri Lanka, Amila Weerasinghe also serves as the principal migration consultant for both offices. Their office in Australia is based in Melbourne.
Annabelle Hanley
Seekvisa is a team of migration agents and other professionals that can help smooth your immigration into Australia. While not a migration agent herself, Annabelle Hanley is an Education Consultant who assists international students in obtaining their educational placements.
Migration Agencies In Perth
Carol-Ann Lynch
The principal registered migration agent at EasiVisa, Carol-Ann Lynch helps student with migration objectives and also helps them select the course of study which best suits their academic needs. From her Perth office, she can further assist students who've completed their studies in applying for a Graduate Skilled visa.
Dan Engles
Providing expert advice to those who wish to apply for Australian visas, Dan Engles of Visa Solutions has significant experience within the federal government in Canberra. Whether you wish to stay in Australia to study or visit for reasons of tourism, business or on a working holiday, Dan can help you obtain the required visa.
Dharmendra Patel
The Aussizz Migration & Education Consultants, with offices throughout Australia including ones in Perth, Sydney and Melbourne, is part of the Aussizz Group. Their registered migration agents, including Dharmendra Patel, handle all categories of Australian visa matters, including those for international students in Australia. They offer a free consultation, and their head office is in Ahmedabad, India, with satellite offices in Anand and Chennai.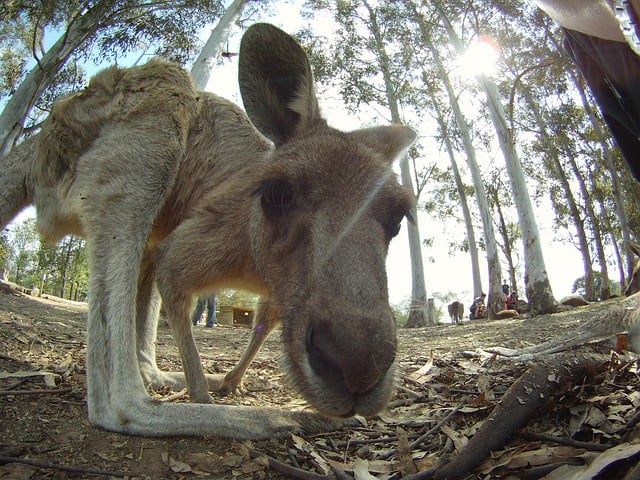 Migration Agencies In South Australia
Glenn Rayner
This registered migration agent is also the managing director of My Migration Agent in Adelaide. Glenn Rayner relocated from the UK in 2000 and started his company in 2005. Since then, he's helped 1500 individuals and families gain residency in Australia.
Migration Agencies In Queensland
Laurent J. Corgnet
Albatross Lawyers is a specialist Australian law firm in Queensland that focuses on migration and visas. Laurent J. Corgnet is the firm's principal solicitor, managing director and migration agent. As Australian migration lawyers, the firm handles a range of visa applications and have associates in key international markets (the USA, Japan and the UK), so clients have a point-of-contact closer to home.
Jonathan Flannery
Located in Queensland, Jonathan Flannery of Flannery Law, was admitted as a solicitor in 1983 and has mainly practiced migration law. He really understands the complexities of international students relocating to Australia and has extensive litigation experience in relation to migration appeals.
Rosemary Acutt
Located in Brisbane Queensland Migration Practice has a team of migration agents who are experienced in every element of migration law. Rosemary's own family migrated to Australia from South Africa in 1985. She is dedicated to achieving positive outcomes for her clients and has worked with a broad scope of nationalities on both broader immigration issues and employer sponsored and family visas.