The best way to send money between France and the US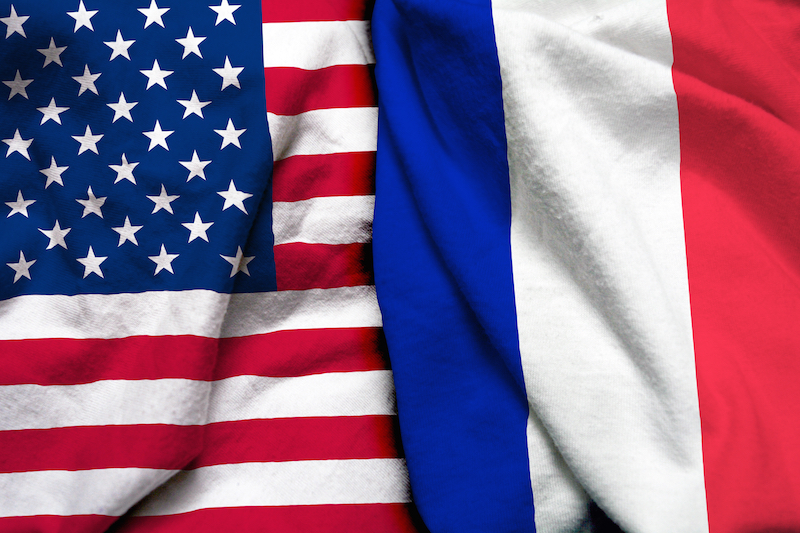 Are you using a bank or a currency exchange broker to send money to the USA? CurrencyFair is the fast, easy and low cost way to transfer money between France and the USA. Save money on transfers from EUR to USD with CurrencyFair at rates up to eight times cheaper than a typical bank.
Whether you're sending money to family members, transferring to your bank account back home, or managing international payments for your business, CurrencyFair allows you to send and receive money to and from over 150 countries in over 22 currencies. Get same-day transfers on most major currencies from a trusted and secure source that's fully licensed and regulated
The best way to send money between France and the US
When you need to send money to France from the US, or vice versa, your options range from cash and traditional bank transfers to fintech companies and money transfer providers.
Banks and money transfer companies operate by charging an additional margin to the mid-market exchange rate, transfer fees or a combination of both. Typically, banks add a margin of between 3% and 6% on top of the mid-market rate. CurrencyFair, on the other hand, charges an average margin of 0.45%.
You can access great rates in France and the USA from any device, at any time, and send and receive international money transfers in over 22 currencies with a CurrencyFair account.
If you want to know more, read how one customer used CurrencyFair to transfer her savings from France.
How to send money between France and the USA
To send money internationally from the US or France, you can sign up for a CurrencyFair account or download the CurrencyFair mobile app on Android or Apple. After your account is activated, you'll be able to send and receive international payments.
Set up your transaction, including the amount and currency you'll be transferring in to be exchanged, and your recipient's details.

Transfer money into your CurrencyFair account by bank transfer with the correct reference number. This helps match your funds in our system.

Either send money at the best rate available at that time, top up your account, or use the CurrencyFair Marketplace if it's available to you.

Once you've accepted your transfer, we'll transfer your money to your recipient without delay. You can get same-day transfers on most major currencies.
Why send money between France and the USA with CurrencyFair?
With CurrencyFair, you can either send money at the best rate available at that time, or use the CurrencyFair Marketplace to wait for a match and a lower rate. Please note that the CurrencyFair Marketplace isn't available to customers in the US at this time, but you can use it for transfers from France. Other benefits include:
The ability to send money overseas with better exchange rates and no hidden fees.

Great exchange rates that are up to eight times cheaper than typical banks.

Just one small transfer fee of €3 or $4 (or the currency equivalent) that stays the same no matter how much you need to exchange.

Help when you need it from our international customer support team, available 24 hours a day, five days a week, with shortened hours on weekends.

Same-day transfers on most major currencies.

The option to set up a custom "Rate Alert" to be notified of updates to exchange rates.

The knowledge that CurrencyFair is fully licenced and registered, so your money is always safe and secure.

Web and mobile apps which are available in French as well as English and German.
If you have any questions, our experienced multilingual customer support team is available to help you in a range of languages.
CurrencyFair doesn't provide domestic transfers within the US. But whether you need to buy overseas property in the French countryside or transfer your savings as part of a move there, save money on your currency exchange with CurrencyFair.
Ready to sign up? Create your account in three simple steps.
This information is correct as of 22 August 2022. This information is not to be relied on in making a decision with regard to an investment. We strongly recommend that you obtain independent financial advice before making any form of investment or significant financial transaction. This article is purely for general information purposes.